Jack Morrison contemplates the pioneering spirit of Christopher Dresser: a designer ahead of his time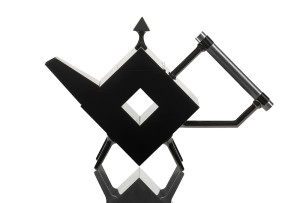 Christopher Dresser (1834–1904) was an industrial designer before the term had even been invented. A true visionary, his work would not seem out of place alongside the modernist creations of the Bauhaus era or postmodern curios of Ettore Sottsass and The Memphis Group. Quite simply the man was a genius, and he refused to let the period in which he lived limit his thinking or creativity.
Dresser's academic achievements almost parallel those of his design. In 1850, he received a doctorate for his work on botany from the University of Jena, Germany, and subsequently went on to produce several works of authority on design and ornament.
Having worked for Tiffany & Co, Linthorpe Art Pottery, and Liberty of London, Dresser aimed to fulfil his mantra with each project: "The cheapest and commonest of things need not be ugly."
Conceived by Dresser and produced by James Dixon and Sons, this astonishingly prescient Alessi teapot from 1879 embodies a simple philosophy that remains just as relevant today.
Photography Matteo Oriani and Raffaele Origone
This article is taken from PORT issue 19, out now.