With the release of his second album, the West London rap star is hitting nothing but net. Continuing to prove his sonic versatility and ambition, the independent artist and issue 29 cover star talks to Jesse Bernard about the beauty of basketball, staying humble, and the electric pull of live performance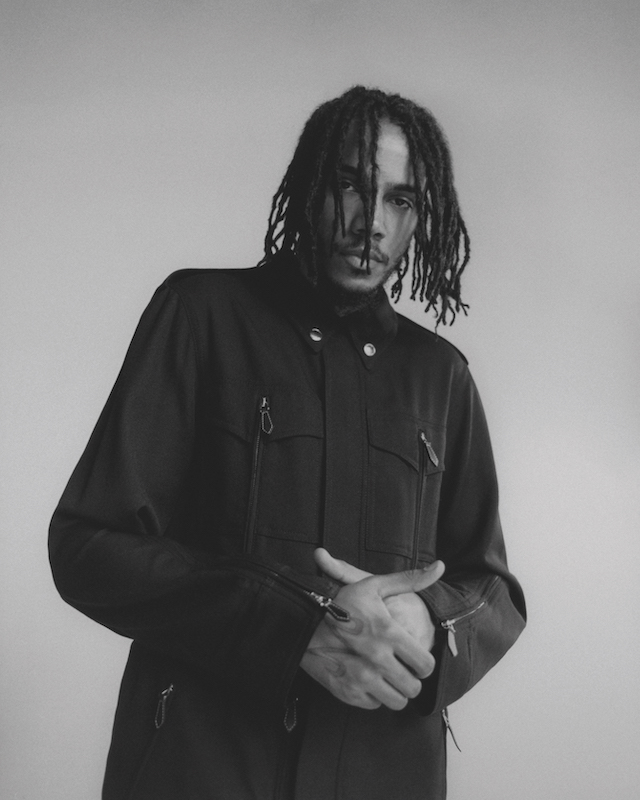 At some point in our lives, we've all been short on cash and found ourselves bumping the train. Well, some of us anyway. For AJ Tracey this was a regular occurrence in his Mode FM days, back when he used to travel to the Enfield-based radio station from his home in Ladbroke Grove.
Five years on, the British rapper feels as though he's putting up Michael Jordan numbers, specifically those 1997 Finals: Game 5 numbers. We first spoke in 2016 at the now defunct Radar Radio, while Tracey was still doing the radio circuit on a regular basis. "Back then, I was doubtful if I was ever going to make it to a level that a lot of rappers that I look up to have been able to get to," he reflects.
It's a rare treat to be given the opportunity to interview an artist more than once; you often get a sharp then-and-now perspective many don't get to see. Tracey was hungry for a break, not just success – ravenous even. His only goal back then was to buy his mum a house, which he achieved, and he's been able to buy himself one too. Anything else has been a cherry on the cake. "To be honest with you, success is determined by your own idea of it. Being able to buy myself and my mum a house is further than I imagined. So in that respect, I don't have doubts anymore. I'm good for now, at least."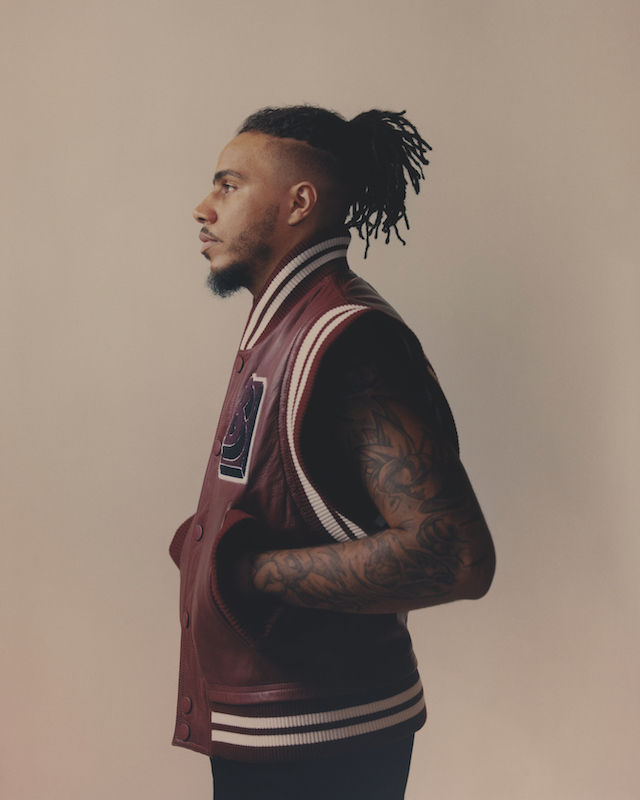 Our conversation, via Zoom, starts with a small back-and-forth showing mutual appreciation for The Last Dance TV series, which charts the Chicago Bulls attempting their sixth NBA title in eight seasons. "We have to represent here because guys aren't into basketball like that," he begins. Tracey has largely been known as a fervent football fan, dedicated to that 'chicken on the ball' team in North London, Tottenham Hotspur, especially since his 2016 hit 'Thiago Silva', with Dave. It's basketball and Michael Jordan, though, that has recently given him fire in the belly. "The Last Dance gassed me up too much, and I've always been inspired by MJ. He's a Black hero; that's what it is. He showed people that you can be at the pinnacle of your game regardless of the difficult circumstances that you grew up in. It was a lot harder for him and the things he managed to achieve as a Black man should inspire us. He set pace and said, 'If I can do it, you can too.'" If MJ gave a generation of kids permission to dream, AJ Tracey is one of them. "Same way I say to people, if I can do it, you can do it too," he adds.
Following a slew of mixtapes and EPs dating back to 2012, and his self-titled debut album back in 2019, Tracey's second studio album Flu Game is a nod to MJ's infamous perseverance through food poisoning to beat Utah Jazz in 1997. It's about triumphing through hard times, being able to show up and succeed. "Making a concept album hasn't necessarily changed my way of working, but it's given me another perspective as to how I can make music," he notes. "I made the majority of this album during lockdown and the vibe wasn't as energetic as I'm used to when recording music. I'm happy for the experience though, because now I know I can create in difficult circumstances."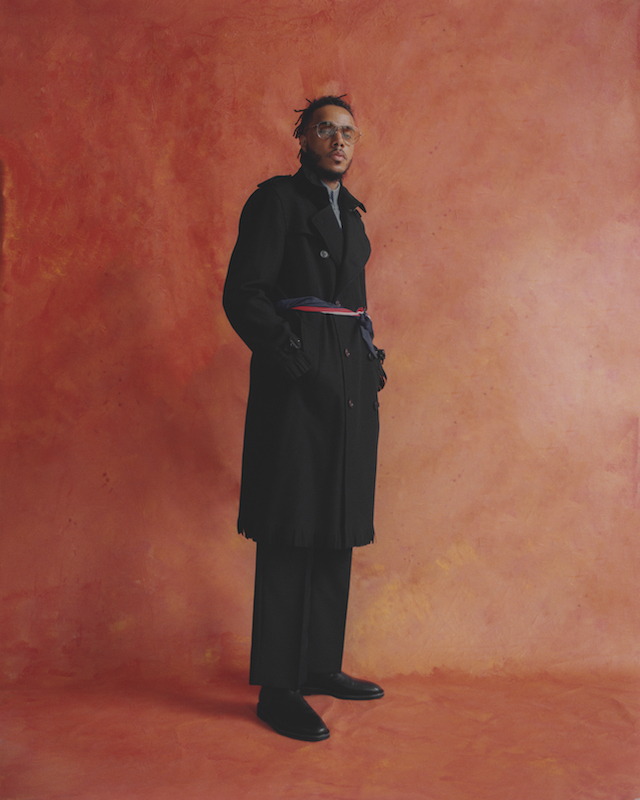 Sonically, it's an attempt at taking himself beyond the UK and going global, particularly with features from Kehlani, NAV, T-Pain, and SahBabii; but, at times, Tracey reminds us that he's still very much local, with appearances from Digga D, MoStack and Mabel. 'Kukoč', one of the album's more drill-leaning tracks, is about giving dues to the unsung heroes who allow success to happen, alluding to the legendary Croatian baller Toni Kukoč. Tracey knows he hasn't been able to arrive at this point on his own, and the collaboration with NAV hints at a desire to share his success; whereas on tracks such as 'Little More Love' he goes inward, asking questions about the pursuit of love and the fickle nature of people once fame is found. Despite his meteoric rise, the same insecurities that affect us all aren't elusive for the rapper either.
"I knew you were going to ask about that, everyone else has!" he laughs, after I bring up the reactions he faced following past comments about grime not evolving enough. But – having seen where he is now as an artist and what he's done to become who he is today – five years ago, the context has to be broadened. Those that are new here may not be familiar with Loonz, his previous moniker, but it is just a taste of the many different stages within a career that has flirted with a variety of sounds, including grime, UKG, soca and drill. 'Ladbroke Grove', arguably his biggest song to date, boomed out across the country in the summer of 2019, taking over the radio, clubs, and shops. The double-platinum single, as well as his feature on Headie One's 'Ain't It Different', have more than proven his range, which is often an underappreciated quality in rap itself.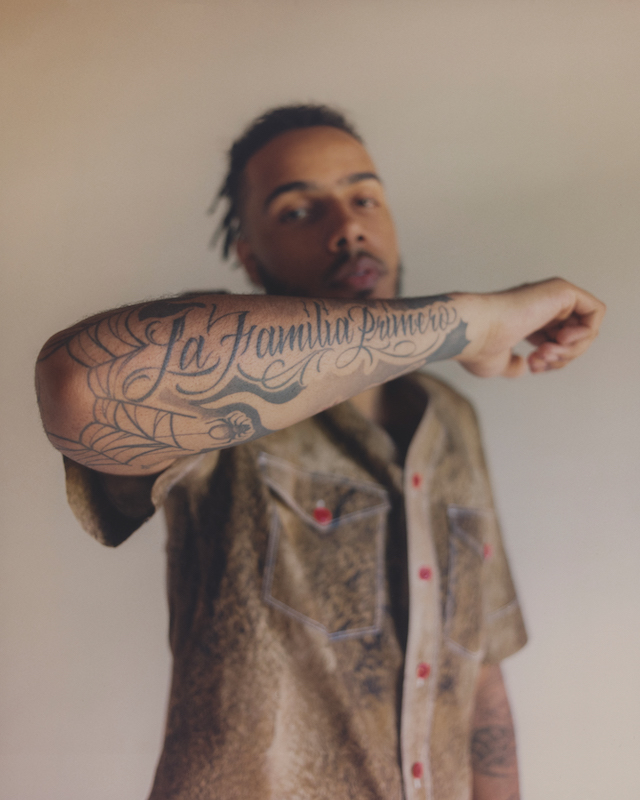 There's no mistake that grime has evolved, and elements of the culture surrounding the actual music, such as fashion, radio, and DIY-energy have permeated other homegrown and imported reverberations. These sounds, which include UK drill and rap, haven't necessarily caused grime to stagnate, but it's difficult to replicate that early-2000s spirit, which most purists truly crave – especially since modes of listening such as the Nokia 7600 are now redundant cultural artefacts.
When the lines between niche sounds become blurred, it's understandable for traditionalists to desire a return to early grime culture, but there's a danger that narrative becomes very similar to what the garage heads were saying about grime when it first emerged. If sounds are getting darker, then we need only look at the state and society at large. Drill isn't out of place in 2021. Neither is Flu Game and the material Tracey is making. The versatile rapper is testing out new waters constantly, never settling or remaining too comfortable in any particular pocket of sound.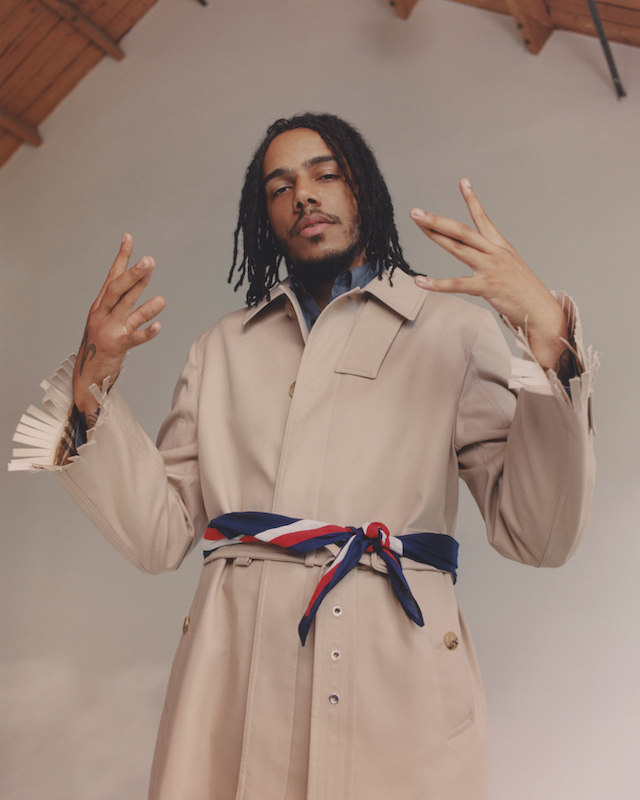 Tracey – whose real name is Ché Wolton Grant, after the Argentinian revolutionary – grew up around performers and started writing from an early age. His mum is a former jungle DJ and his dad was an artist too, back in the day, so a penchant for performance is in his blood. Although, it's not been easy for him to find that energy he would normally receive from the crowd live and direct, due to lockdown restrictions. Those real-life roars are sustenance for artists, and in the 27-year-old's case, he still carries the energy of the grime MC of old, though he may not call himself one anymore. Back in 2016, he said of live performance: "It's better than everything. Do you know what's even better than that? It's one thing to feel the energy, but when the crowd is giving you as much as you're giving them, it's way too much. It's electric."
As I read the quote back to him, he replies, "Exactly that. It does still resonate with me, but because of coronavirus, I'm not really able to feel the energy, because it's not the same on the internet. I really miss doing shows; I'm sure every artist does, but it's one of the biggest reasons as to why I'm a rapper. I wasn't able to substitute for that energy, that's how deep it got. I don't know if that's reflected in the sound of the album, but it's mad because it's hard to look forward when things are up in the air."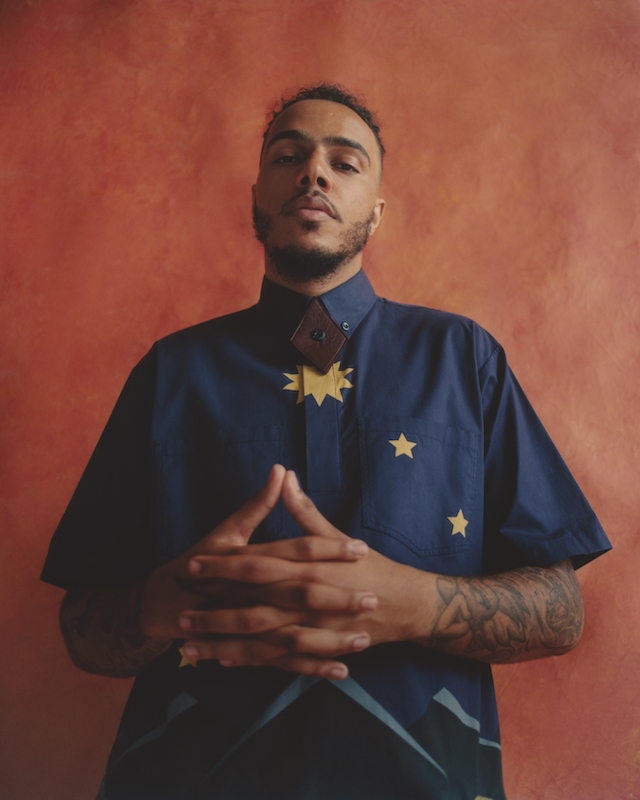 It's easy to forget that the West London rapper has only just released his second album: nominated for three Brit Awards this year, including Best Male Solo Artist and, more recently, Male Artist of the Year at GRM's Rated Awards. But he hasn't met his own ceiling yet. "I'm not as concerned about everyone's opinion of me and all the small things that I know don't matter. Not feeling that pressure allows me to just focus on work; that probably just comes with age, but that's how I've been able to evolve," he notes. "I'm not trying to make it sound easier than it is, but a lot of it is down to how you're raised and those roots. For me, it's second nature. That's not to say I'm the most humble guy around – I love a flex. But knowing what's important and not holding certain materialistic items as the be-all and end-all is key. I know better than that. There's no amount of money or fame that will change my mind. I can want and have nice things, but that's not my life."
Growing older, Tracey is also finding a balance with knowing when and how to use his voice. In 2017, the rapper formally endorsed the Labour Party during the UK general election, but later felt disillusioned and sought to distance himself from the short-lived #Grime4Corbyn movement. Politics is a controversial game for any musician to venture into, but given the government's response to the Grenfell Tower fire that same year, like many others in his local area (the block was visible from his house), Tracey publicly called out the failings that led to the tragedy.
"I'll always speak out about Grenfell and equality for Black people. I'm careful though, because I'm aware that my platform's big, and I don't want to be that person who misguides, especially with all the misinformation that's already out there. Some rappers rely on the cheque that they're getting right now to feed their families, so speaking out about something or getting cancelled can be detrimental to their livelihoods," he notes, and in doing so, acknowledges the primary role rap plays in young Black lives, which is to nourish. "Life is a lot easier when you realise you can't make everyone happy," he concludes. That level of self-assuredness is both infectious and grating for some, but the numbers don't lie. Tracey wants to be on the same plane as those he considers the greatest – that hasn't changed – but at the same time, he's content with all he has.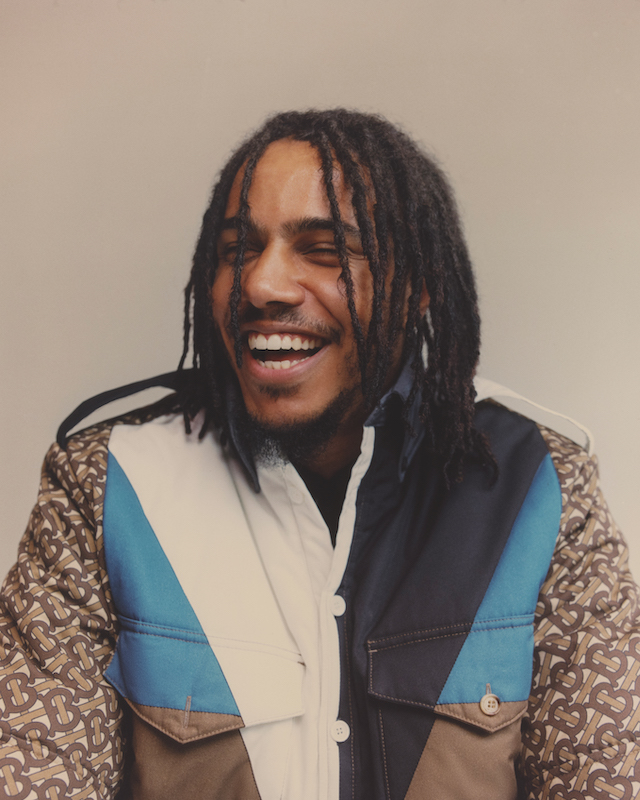 Is life easy for the musician though? "I guess," he says, hesitantly. But he's frustrated, much like everyone else. "I'm enjoying life, I'm healthy; but this corona ting is really getting on my nerves. I'm not happy about the state of things at the moment; the government could be doing a lot more right now. If I and everyone else can understand what needs to be done, why can't they? I feel like everything's in the wrong place right now."
In 2016, he was the dewy-eyed shooting guard Allen Iverson, eager to take MJ's rock and with a slight chip on his shoulder, once proclaiming: "I got so much love for these guys, but you don't wanna be on my bad side. I got a black book with names in it, and don't let me get big." Now, in a new decade, during the biggest global catastrophe in our lifetime, AJ Tracey has emerged a champion; those early lessons from those that came before him have come to fruition. He is in the right place right now, at home in whatever rhythm he chooses.
And, if there's any wisdom he has taken on recently, it's that pressure does indeed make diamonds. "See how footballers run underwater for resistance training? That's how I've been feeling. When things get back to normal, I'll be flying."
AJ Tracey's second studio album Flu Game was released April 2021
Photography Silvana Trevale
Photo assistant He Xinrun
Styling Lewis Munro
Styling assistant Daryon Morgan-Impey
Lighting assistant Ollie Patterson
Set design Aaran Vernon
Grooming Mike O'Gorman
Retoucher Alberto Maro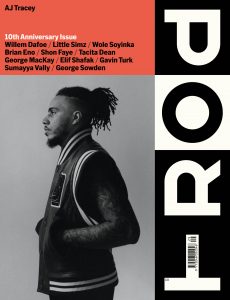 This article is taken from Port issue 29. To continue reading, buy the issue or subscribe here