On the last weekend of August, London's Victoria Park welcomed the return of Field Day in a quintessentially electronic homecoming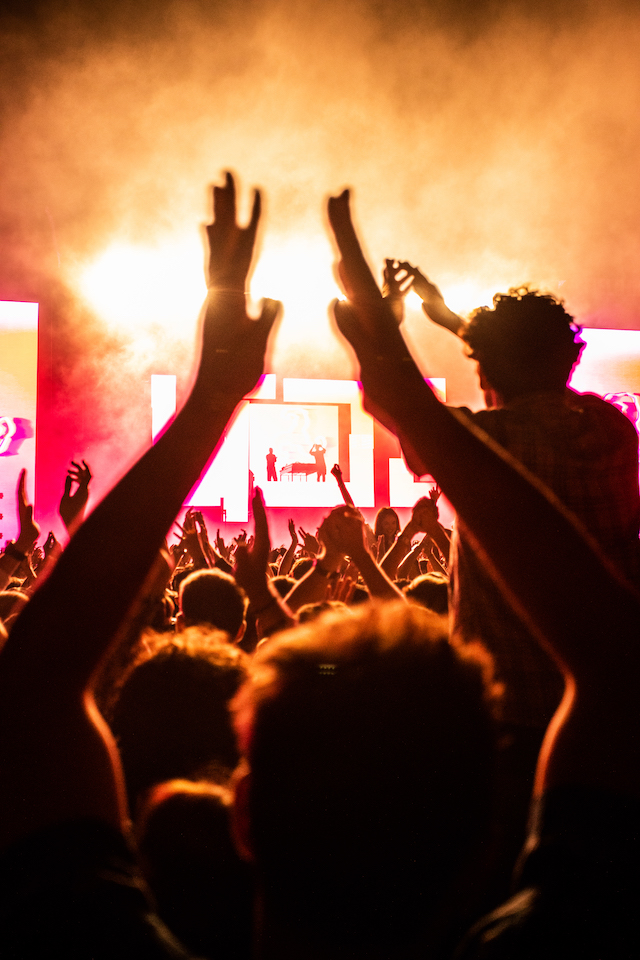 The day began as we bounced our way onto the overground, only to be met by a swarm of festival goers; the influx of glittery faces, patterned shirts, make-shift drinks and bumbags gave them away instantly. We walked from Whitechapel, many others did the same, and the weather was typically British – muggy and grey. But despite the somewhat bleak skies that casted over the city, there was a real sense of anticipation sweeping the air. Field Day, London's annual outdoor music festival that originated in 2007, had returned. And with it came a sell-out event and line-up comprising a mix of electronic genres and six arenas, not to mention a thrillingly moody headline performance from production duo BICEP at the main stage – the first performance since 2018.
After a year of cancellations, the elation for the UK's return to festivals was unmissable. As we edged closer to the gates, the bassy hum of the stage openers exaggerated this: IMOGEN, Jaguar, Flip the Lid, Sofia Kourtesis, Grainger and Yung Singh were all kicking off what would be a blissful homecoming to the original playground of Victoria Park. Other bookings included O'Flynn, Hot Chip Megamix, Artwork, Mall Grab, Rosie Low, Floating Points, TSHA and Poté to name a few, and it's safe to say that those in attendance were more than enthusiastic.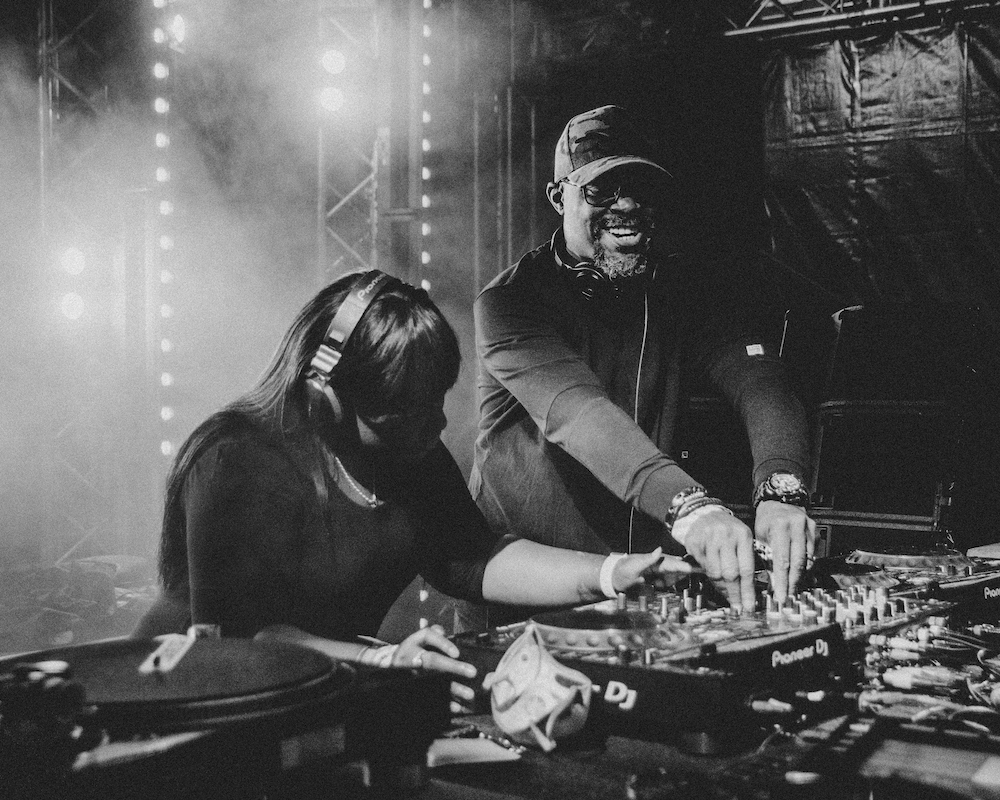 "It's been different," said the festival's director, Luke Huxham, as I sat down with him to ask about the expected and enduring hurdles. "It's been challenging trying to navigate through the rescheduling and reacting to the government messaging. But, I think festivals in general are challenging, so it's just been another challenge we've had to deal with. However, things are back and they're back for good. It's exciting."
With the previous event held in south London's Brockwell Park, Luke explained that it was a thrilling return to the festival's birthplace in east London. "This is where we're going to stay for a while," he said. Coupled with a quick reaction to the news of the pandemic, the team were able to roll over the line-up from 2019, which inadvertently worked in their favour. "In a way, the delay has been a good thing because BICEP's profile is now much bigger than it was or would have been for last year's event," said Luke. "So we've got one of the hottest headlines at the peak of their career."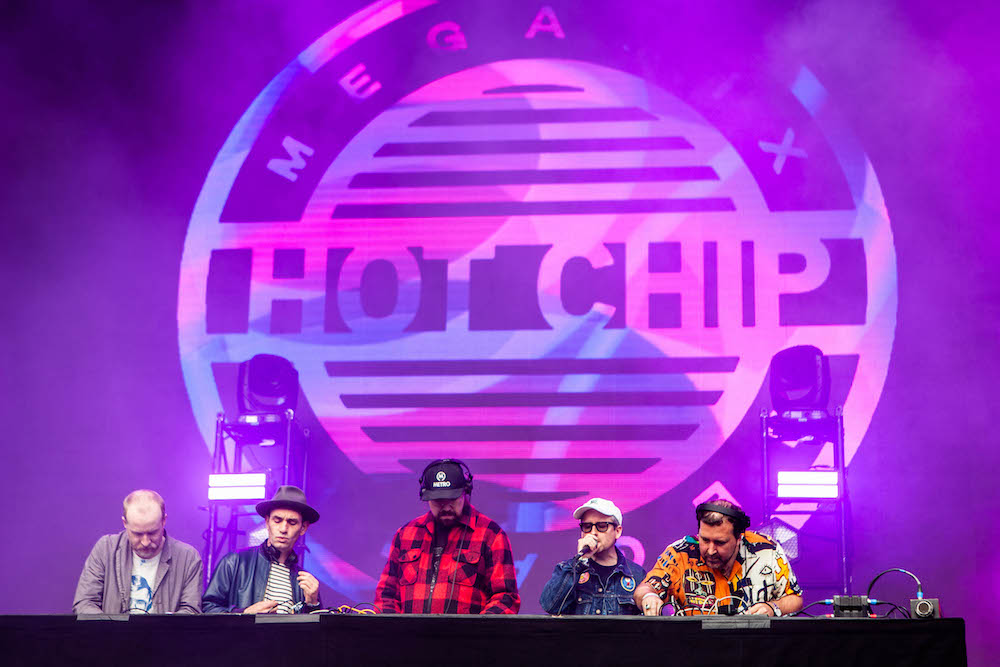 Poté, a Paris-based artist who also goes by the name Sylvern Mathurin, took to The North Stage in the early evening for his DJ set. A little different to his live performances, the set was still brimming with energy. The return to festivals, he said, had been rejuvenating: "It gave me a lot of time to re-think what I want to stand for and how I want to portray myself in the future." Having just finished working on an album, he explained how his experiences over the pandemic have been self-defining; he's thought a lot about who he is. "For the first time, I've got into therapy and started diving into who I am. Especially with all that was going around – Black Lives Matter and Me Too – it made me question who I am and what I stand for. I never had that existential moment before." 
This was Poté's second UK festival of the year so far, with Lost Village being the first a couple of days prior. For him, like many of the artists performing that day, the come-back was exhilarating. "As soon as you go up on the stage and get that roar of energy, there's nothing else to do but give it back, releasing it and dancing."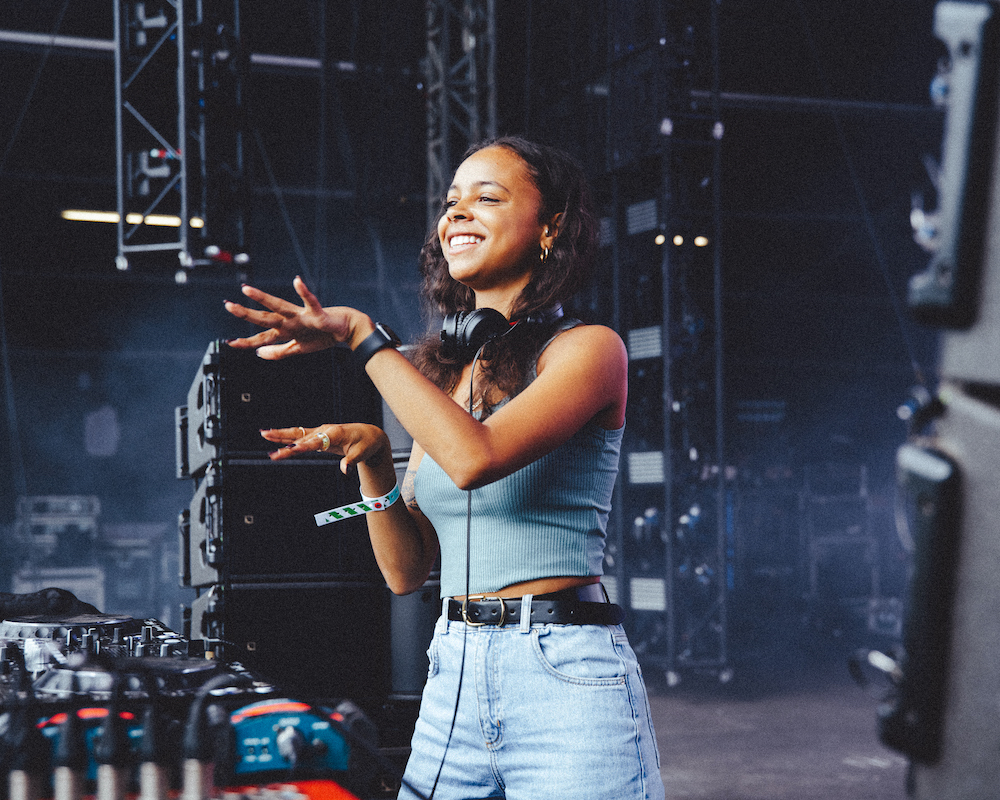 TSHA is a London-based DJ producer who was one of the early performers at the Victoria Park East stage. Catching her after the set, there's no denying that she set the mood for what was to come later on. "It's difficult to play early but it's always nice," she said. "Not everyone gets here at this time or people aren't drunk enough yet, or ready enough. But it's been a good vibe – I think everyone's been pretty on it with a lot of the festivals, which is wicked."
Field Day was TSHA's second festival of the weekend, so it's been a busy return for the DJ. "It's been really energising but at the same time exhausting," TSHA added. She's just dropped an EP and has been utilising the past year or so to write. But as things opened up again, her focus then shifted to performing. "You're there meeting people and finally seeing friends you haven't seen in a long time, finally being able to be together and dance together, catching other performers I haven't seen in a long time; it's a hole that's been missing and it's been filled now."