British artist Wolfgang Buttress reveals his design process, where he finds inspiration and the philosophy behind The Hive in London's Kew Gardens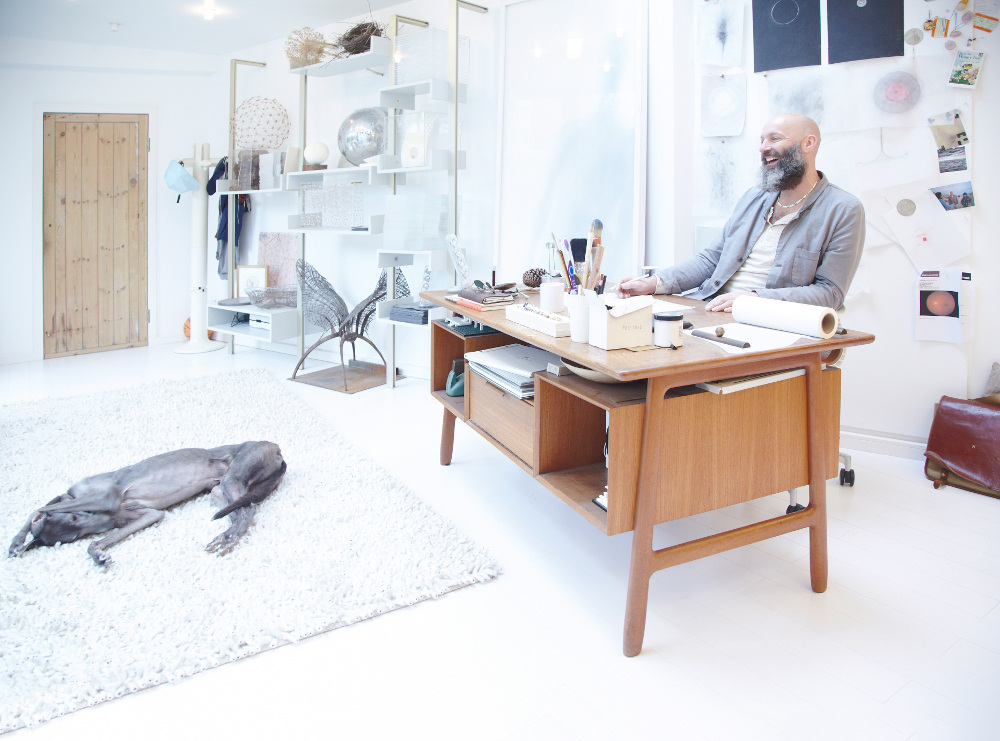 I have made art for as long as I can remember, I cannot imagine my life without it. It's a two-way conversation, it defines me yet, at the same time, I create it.
The desire for me to create is as natural as breathing. I think one is influenced by what is around one all the time; the things that emotionally resonate with you, possibly go in deeper and last longer.
My first step in the design process is to see and feel the space and then dream of what can happen there. Context is essential to me; it is important that my work harmonises or responds to context. Everything then starts with a sketch. A sketch can be a primal connection between your head, heart, eyes and hand… a moment transcribing what you can see and what you cannot, what you can feel and what you'd like to.
This is then usually modelled in 3D in a CAD programme with the ability to change the form, parametrically. What happens in the digital realm is often as instrumental a part of the 'discovery' process or generation of concepts, as it is in the later task of refinement and realisation.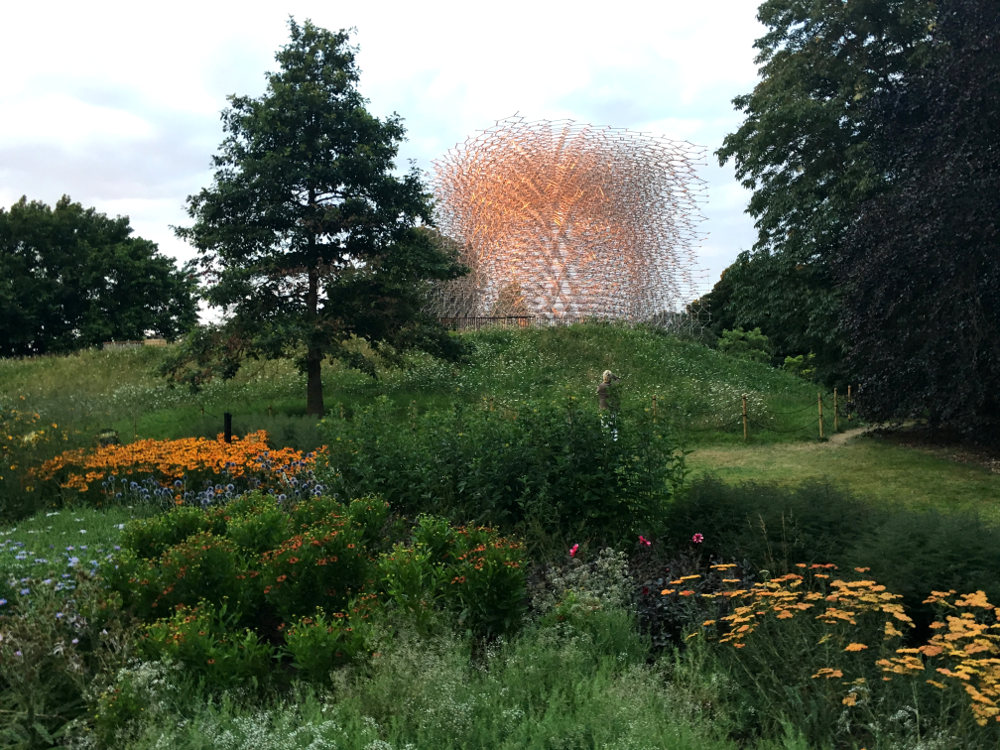 I use 3D printing to create maquettes or details that need to be seen or felt in the round. I like to use materials which patinate naturally – corten steel, mill-finished aluminium or something reflective that mirrors the world and context it finds itself in. When this works, a harmony between art, structure and nature can be found.
Inspiration can be felt from a smell, a song, a memory, a building, an idea, a story, a landscape…The eureka moment usually comes when you least expect it and you are not trying too hard. The thoughts are always there, sometimes they present themselves when I swim or drive, or at the point just before sleeping or just after waking.
My approach to a sculpture seeks to frame nature so it can be experienced more intimately. The space and the void inside The Hive at Kew Gardens is as important as what can be seen. The Hive is an immersive experience; when one is inside The Hive, it can act as a lens with which one can view and contemplate the outside world.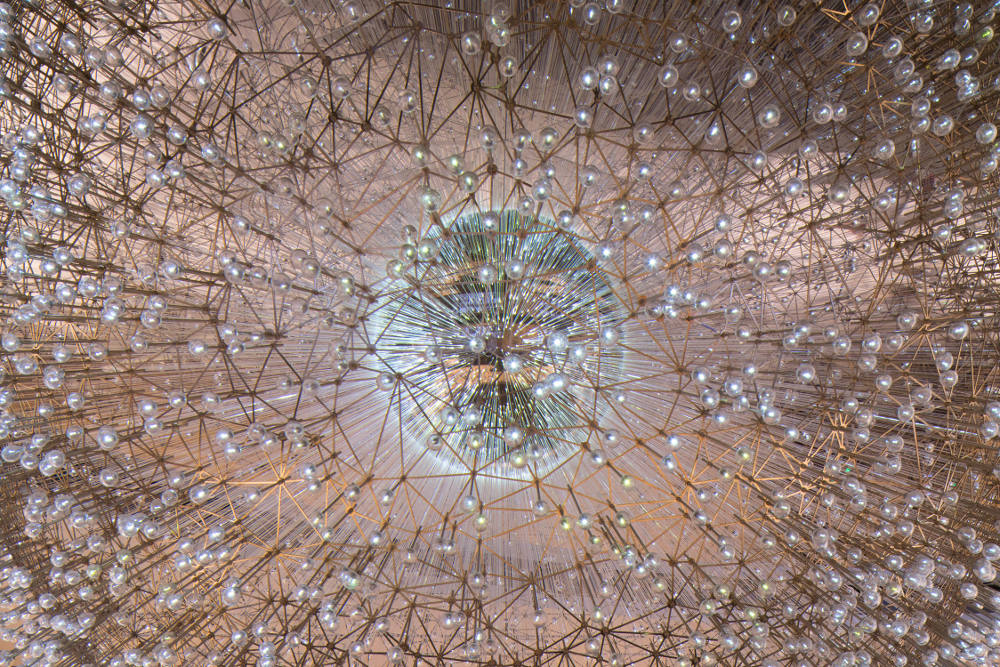 The process behind the thinking has been evolutionary and the path felt natural. The idea of harmonising context, form and different disciplines to create an atmosphere and meaning greater than the sum of its parts, has been incredibly satisfying and enjoyable. I am realising that art and science share common ground – a search and expression of what it is, and what it feels like, to be human in a world where we are more connected, yet increasingly disconnected from nature.
Wolfgang Buttress will be hosting a talk about his work and its relationship with architecture, at Chatsworth House on Sun 25 Sep, as part of Art Out Loud festival