A long read with the Grammy award-winning saxophonist on the up and up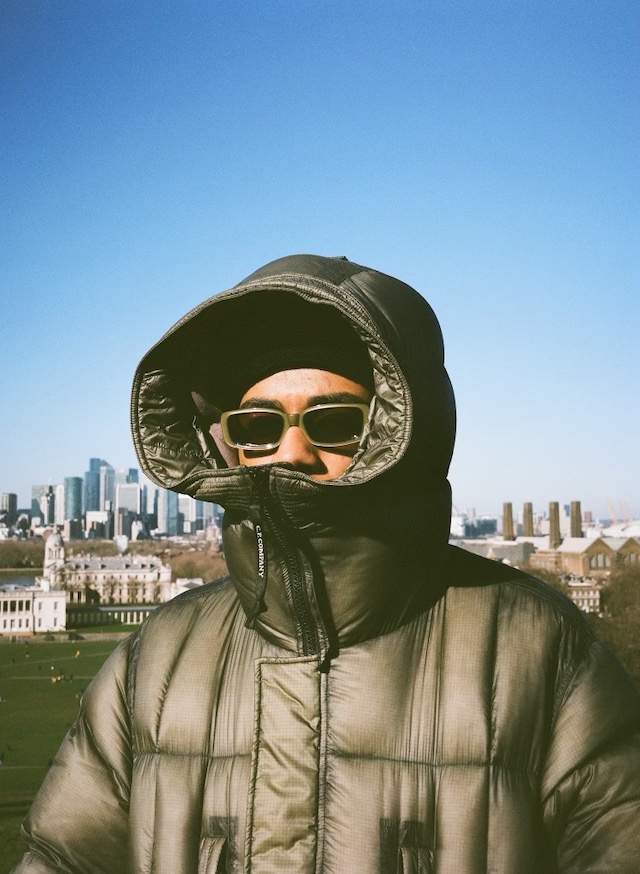 "The sax is low-key everyone's favourite instrument!," laughs Malik Venna, when I ask what drew him to his musical calling. Accomplished (and wise) far beyond his years – he won a Grammy aged just 21 for his work on Burna Boy's 'Alarm Clock' – Venna's debut 2021 album VENOLOGY makes a convincing case that the saxophone should be everyone's favourite. Sonically sounding like the love child of J Dilla, D'Angelo and Kamasi Washington, all the while uniquely his own, the six-track project is impeccably polished and smoother than silk, his woodwind gliding, swaggering and soaring throughout.
Wrapped in a furry blanket and sagely sipping ginger tea throughout our winter-time Zoom, the South Londoner has just come back home after an extensive global tour for another jazz phenom, Yussef Dayes. His work with the drummer is the latest in a line of resonate collaborations (I've been listening to the hypnotic 'Sicily' Box' on repeat for weeks), having also lent his talents to the likes Wizkid, J Hus and AJ Tracey. To celebrate today's release of 'Casa Lopez' (Ft. Mick Jenkins & Masego), taken from his much-anticipated upcoming EP, Port caught up with Venna to talk about his musical beginnings, staying creative under lockdown, and the universality of jazz.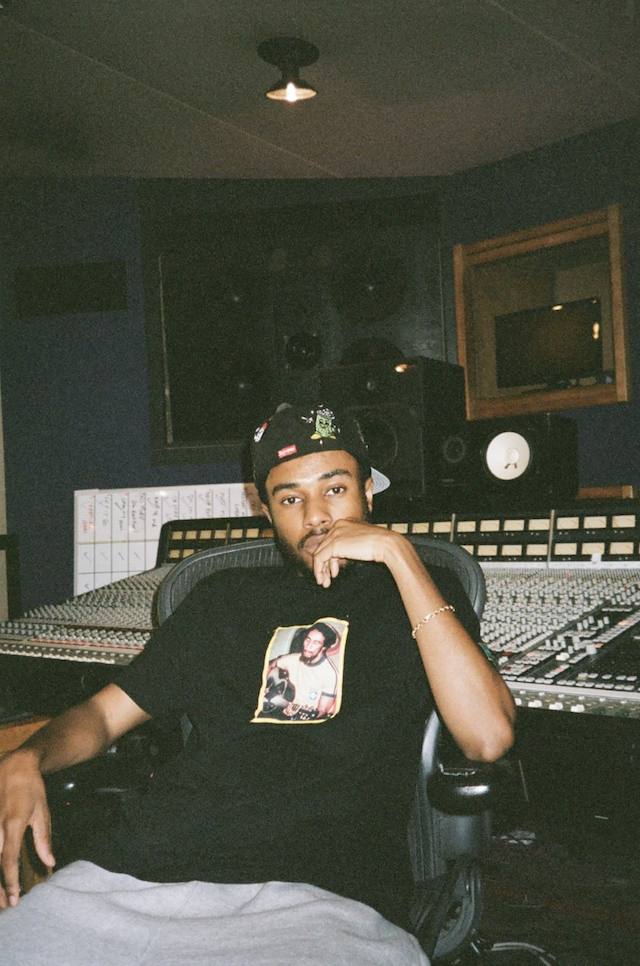 How was tour life? I read that rolling through LA and being out in the rugged natural world was an interesting juxtaposition when you were making your music. How did you find the balance between travelling, performing and creating?
My word for 2022 was balance. I don't like seeing things a challenge because it's not really a challenge if you overcome it, but making the upcoming project whilst touring was definitely strenuous. When we stopped over in cities with good studios I made sure I ran over there and kept exercising the mind. I always said to myself I was going to make beats on the tour bus. It never really happened! There were times where I felt frustrated because I'm a workaholic. I won't make music for the sake of it; I like creating with a purpose, planning ahead. I enjoy knowing that today, I'm going to have this musician and this musician lined up – have all the tools I need to make beautiful music.
When you were much younger I know that your mum encouraged you to pursue music but the piano was slightly too rigid, what was freeing about picking up the saxophone?
I fell in love with the saxophone before I even had it in my hands. There was a kid in my school in the year above me who played and I thought it sounded incredible. Just the textures, the tonality. It intrigued my heart and ears. I was probably 12 at the time so I asked my mum if I could try something new. At the beginning I couldn't make no noise or nothing. When I told her I don't know if this is something I can do, she replied she'd already paid for a lesson, so I'll be fine.
You can fiddle on a piano as an amateur and get an immediate response, but a woodwind requires a different type of patience. Did it take time to find your way?
It takes some time, man. You've got to get your embouchure right, figure out the fingering, how to get your tongue working, how to get things sharp. I felt I took quite naturally to it, but at the start I was trying to breathe too hard. I was so wrong for so long that I had to completely unlearn everything. If you force it or don't play into it, there's no life. You've got to blow air like you're doing CPR on someone, bringing life to something. I've been playing for 11 years and I still feel like I got loads of work to do. But that's the beauty of music, it's an ongoing journey.
In another interview you described yourself as an "old soul" – is there a period of time, or past musicians, that really speak to you? Or is it more to do with how you approach making music, approach life full stop?
A lot of my friends are older than me, especially when touring. Me and older people get along better, even back when I was younger. I've been around some great humans that have taught me some beautiful life lessons. I try to bring that into my life and share the game that I've been taught with my friends, even my little cousins. All the old OGs always say to me, 'you're an old soul'. So I take it from them, it's not self-proclaimed! I mean, look at me right now, I'm in my old blanket with some ginger tea. Even the music I make, I feel like it's beyond my years. That said, when I listen to my first project now, it feels immature. But that just proves to me that I'm growing and learning. I made that when I was 20 and I don't think many 20 year olds are making stuff like that. Not in an arrogant way, but I'm confident within my music and know what I'm capable of.
I loved VENOLOGY, are you proud of that record and the flowers it received?
Before I made it I was working in Carpetright and I left when Covid happened. I was initially cool with lockdown but after three months of being stuck in my house I said nah, I need to get out. I'd be getting an Uber to a studio in King's Cross daily. Everyone I made it with was on some Soulquarians, J Dilla, D'Angelo, Erykah Badu shit. I'm super proud of it – that it's been accepted and got the response it did. I'm sure when I keep dropping amazing music, one day it'll get even more love. I'm happy it's out there and will live forever.
What are some of the things that shaped it?
Covid was a weird time because of all the protests after George Floyd. My guy Marco Bernardis is an amazing human and musician who I did a lot of the project with. He's a lot older than me and from a different walk of life, but we resonate on a spiritual level. I remember one day I got to the studio and my phone had me roped in that day. I was looking at all the End SARs coverage and saw some graphic images I wish I never saw. He asked me on a genuine level how does it feel to see this stuff happen to people who looked like me, and we got quite deep into it. After that conversation we was like, cool, let's make some music. I'll never forget that moment, we created two of my favorite joints – 'Sun, Moon & Herbs' and 'June's Cry'. The former was like the war cry of the day. Getting all the anger or whatever you're feeling out. It was an incredible session that began with me and him in the morning and by 4am we had about seven of us in there.
You spent some time producing, working on other people's music, before you started releasing your own stuff – how did that inform your approach to your solo work, soaking up those experiences and knowledge…
I am privileged by the fact that I started off sitting in the corner, being around people who have been doing this for years. When I was 16 I was in rooms that I really had no business being in. I learned a lot about how to hold a room, control it, how to communicate and just hold it down. VENOLOGY was my first project where I really learned how to coordinate and what it took to deliver a project from beginning to end. That was one of the most beautiful processes I've had to do as a man. I learned so much about myself. Not to sound corny, but I felt like I grew up with the project. When it came out I went to LA by myself and I was completely at peace. It was surreal, I felt like I'd been working on it my whole life, all my life lessons leading up to that moment got put into that one project. I think that's why it resonates so much with the people.
You mentioned Marco, but are there any other collaborators who've contributed to your understanding or love of music?
Yussuf (Dayes), of course. I've been listening to him since I was 16 and I originally wanted him for the first project. I remember he DM'd me when I was literally finishing it and he said, 'yo, I heard your sax on the Wizkid album and you're killing it'. I was gassed and tried to get him on the project but it didn't work out at the time, which I think in the end was better as we got to build our relationship. Now, that's my guy, that's my brother. I've spent probably more time with him in the past two years than anyone else.
It feels like a special time in the UK for jazz at the moment, do you think there's something special in the water, why do you think we've had this talent coming through for a while?
I ain't got the answers for that one, but I think people are just more open to hearing music that's not bullshit – excuse my language. I also think people are more receptive to hearing things that actually don't have words. Purely instrumental music travels so much further because not everyone in the world speaks English. We were in Bangalore on tour and when we came on stage and saw 5,000 people in front of us, I felt like a rapper. That energy, the crowd roaring – to me that's crazy. People will move like that for jazz?
Who are you enjoying listening to at the moment?
I've been rinsing the same tunes and have a great Spotify playlist, but have just studied the heck out of all of it. I've been trying to get more into indie and left field tunes, alternative stuff. My good friend Nami – who's an amazing artist producer from LA – sent me a playlist with this track by Ethan Gruska called 'Maybe I'll Go Nowhere'. There's also Dijon, he dropped a crazy album last year that I'm only now taking in. Oh, and there's a guy called John Bab and he has a song called 'Let It Happen'. The artwork is funny but the actual song is insane.
What can listeners expect from the upcoming EP?
I'm excited, it feels more mature. But, it was always going to be different because with the first there was no pressure. With this next release, I realised I can't put the listener first. I've got to put myself first and take in what I like. With touring, my time is more precious now. When I'm in the studio I'm a lot more intentional. Even though I was around the world making it, I felt I always had to come back home to really fine tune and tackle it. A lot of the American features' vocals got recorded in LA and then rerecorded in Hackney. I made one of the beats when we were driving on a mountain, which is the intro of the project, then added some crazy drums when I was back in Deptford. My attention to detail is quite OCD; I'm probably the most finicky person. We've been mixing this project for months purely because something don't feel right. Working with me is probably a pain in the arse (laughs). But no one complains at the final result!