Jo Lawson-Tancred reflects on an inventive, eclectic tribute to experimental pioneers Organic Music at Cafe Oto in Dalston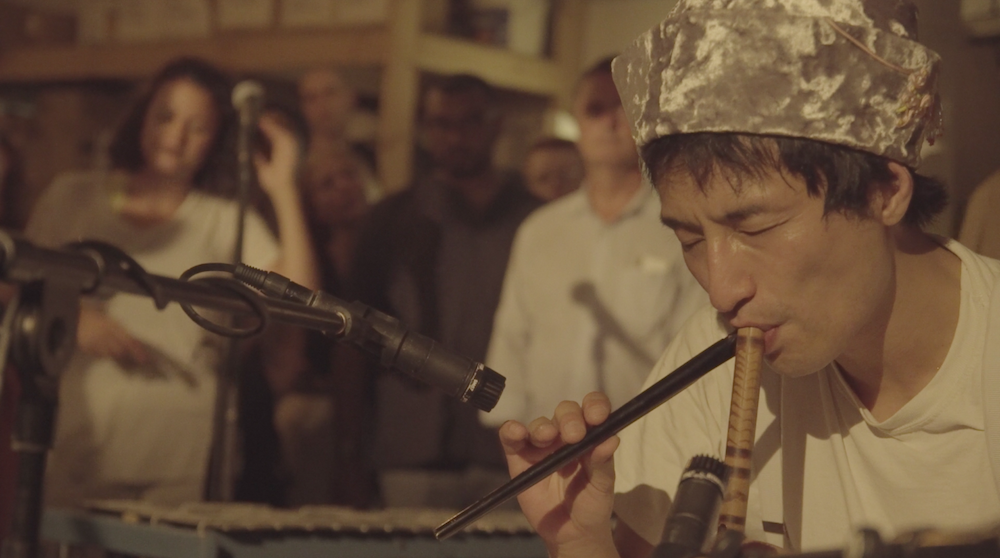 Don and Moki Cherry met in January of 1963 at Golden Circle, a jazz club in Stockholm where Don was on tour. It would be two more years until Don moved to Europe and they could become a couple, but before he left the city he promised her: "I will always come back to you".
Born in Oklahoma City and raised in LA, Don was famous for playing the pocket-trumpet with an improvisational style that he developed in collaboration with stars like Ornette Coleman, John Coltrane and Sonny Rollins. Moki, a teenage textile designer studying at the Beckman School of Design and a regular among Stockholm's artistic scene, had a immediate effect on Don. It was she who designed the hippy outfits that soon replaced his suits.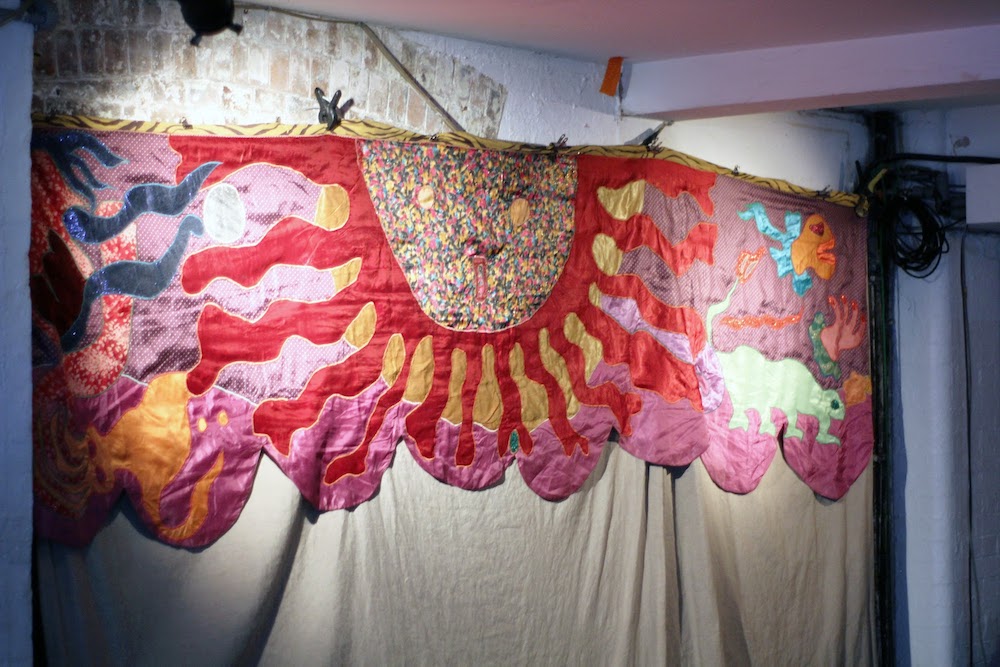 Her influence, however, was far from superficial, and Don would later describe how her creations transformed his concerts into an "environment… we started really working on giving performances where we were using the environment". They became artistic collaborators, taking his concerts from purely aural experiences to less structured, more effusive, multi-sensory encounters with art of all forms. In this mutual performance they merged their life and work irreversibly. Launched as Movement Incorporated in the summer of 1967, by the 1970s it had developed into Organic Music Theatre – a minivan filled with instruments and sewing machines that allowed them to tour the live environments to new communities. 
Responding to the duo with their own series of happenings imagined in the same spirit, The Experimental Library put on a 'Room' dedicated to Organic Music at Cafe Oto in Dalston. In the past The Experimental Library has dedicated Rooms to the radical creators Ornette Coleman and Octavia Butler, but here the term 'Room' could hardly be more appropriate, inferring an arbitrarily bordered space in which any manner of activity might take place.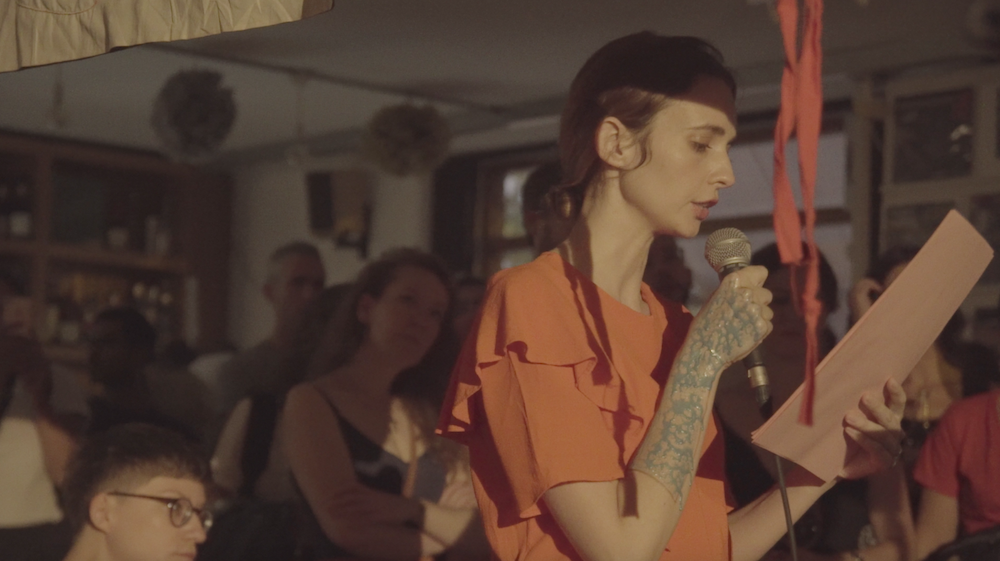 On a breezy hot summer evening in June, the large cafe space was transformed by four of Moki Cherry's tapestries that have never before been shown in London. The colourful textiles act almost as signs or posters, at times actively advertising past happenings or bearing the names of collaborators in 'Artists' House' – the intentionally vague yet astute title of one of the works. Their vibrancy is otherworldly, with narrative or context only ever suggested. Playful and uninhibited, they are evocative expressions of Moki's entirely organic vision. 
The first performance of the evening was by the drummer Steve Noble, inspired by Ed Blackwell who toured with Don Cherry. Noble's own inventiveness and spontaneity has the same presence as Don's free jazz. Many visitors were moved to watch all fifteen minutes, with others milling by the bar and engaging with the concert freely. Moments later Keira Greene and Sarah Beck-Mather performed a poem in which microphones amplified the sound of gesture and breath until these had the same impact as the spoken word.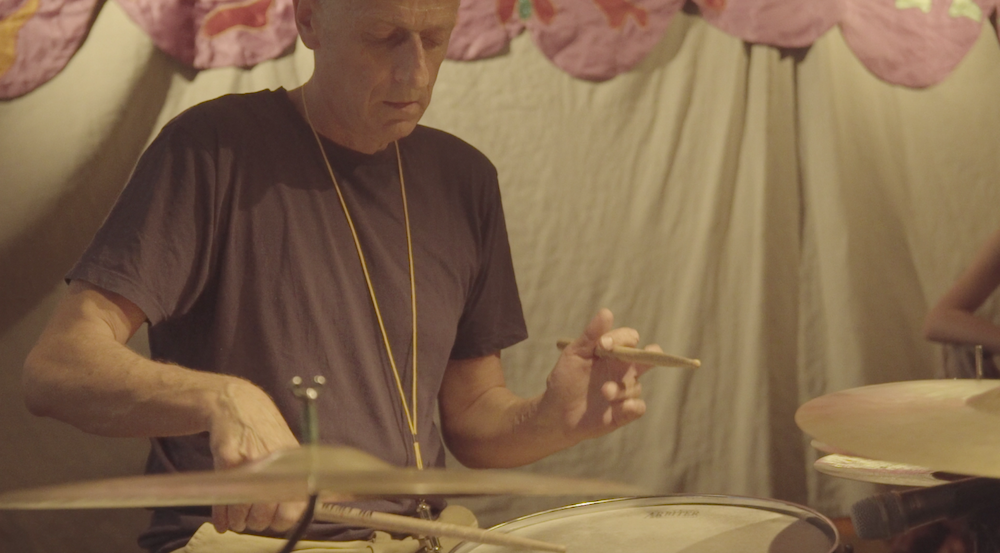 The longest and most memorable performance ended the night, with collaborative duo Naima Karlsson and Kenichi Isawa performing as the band Exotic Sin. The music had an intimate association with Don, as Kenichi played on instruments from his Swedish archives that have not been used for 50 years. The pair were also joined by Moki's daughter Neneh Cherry, who was raised by stepfather Don, her own son Tyson McVey and musician Maxwell Sterling. Merging Exotic Sin's own songs with those of Don, it was an expression of the ways in which his music continues to inspire experimental and wholly original work.