Dexys' frontman on his favourite live record by Irish rock legend Van Morrison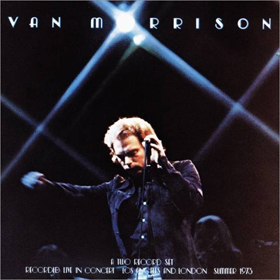 I never thought much of Van Morrison. I remember hearing his singles and albums in the 60s and 70s and they were just about okay I thought. I wasn't into the look; he wore flares, check shirts and had long hair – I had a James Dean haircut! I first heard It's Too Late To Stop Now in 1975. I was working in a hairdressers and the owner asked me to take his car and go to the warehouse to pick up shampoo or conditioner. He had a cassette playing Caravan, a song from the album, in the car. It sounded great to me, a little bit like Little Richard. I picked up a vibe from the song!
For me, this album is better than Astral Week, Van's most famous LP. He went somewhere else with It's Too Late To Stop Now, just that little bit further. Van Morrison pushed things forward at this time. Not musically, like Roxy Music, but emotionally.
The second half of the album is very intimate; he has the audience in the palm of his hand. I felt there was a oneness to the music when I listened it. It sounded like the musicians were doodling with their instruments – it's an incredible and spiritual feeling.
The record was an inspiration for me as it turned pain into something beautiful. At the time it wasn't rated much – maybe because it's a live album – but it gave me a glimpse into what music can do and the power it has!
Listen to Van Morrison on Last.fm
Kevin Rowland is the lead singer of Dexys