Having just released his new album Eye of I, the stellar saxophonist and composer reflects on the singular genius of Ornette Coleman's The Shape of Jazz to Come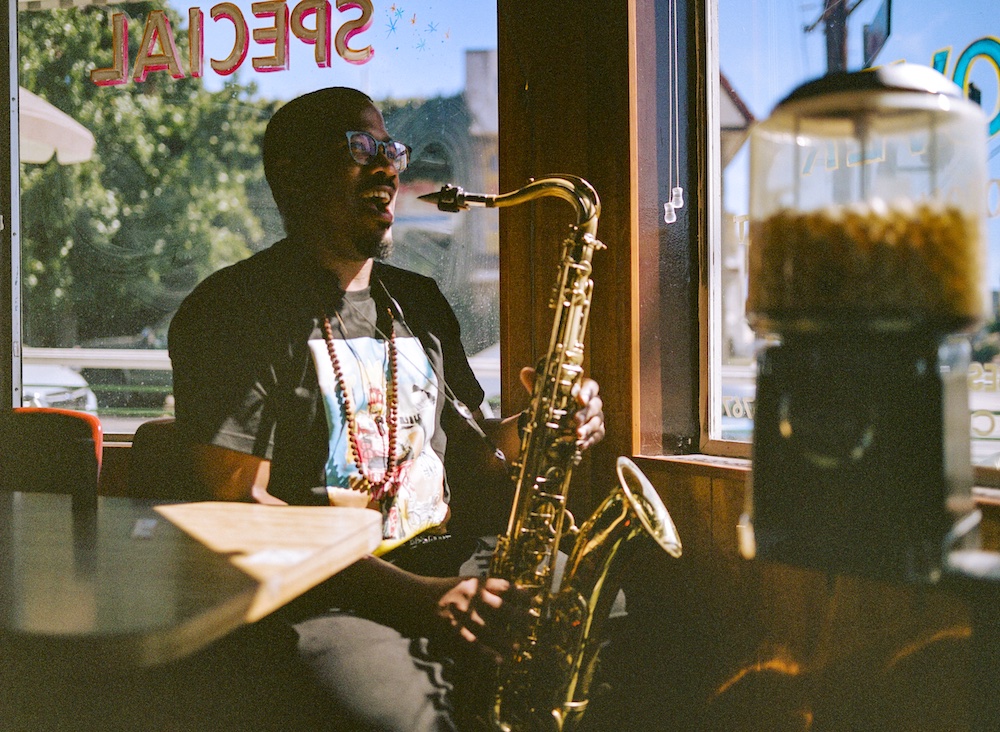 If chords were an easel then Ornette Coleman, like Jackson Pollock, freed us from its hold. The canvas of melody navigating us back to ourselves, our folk nature, organic ways of being before taught understandings. His music urges us to head back to grandma's cast iron skillet. Coleman pointed towards intuitive ways of knowing, an absolute truth that asks us to be inside the melody rather than observe it.
As a young student at Howard University and listening to Coleman's music, it sounded natural, organic, a meaningful conversation, a blues man's blues after a day's work and not the tameness of academy. The attitude was punk rock going against the status quo to reach self. The goal of the music in my view was never to undermine tradition, but a chance to contribute to the conversation on where it could go, a continuum. Years after attending the University I would join the California Institute of the Arts where I would meet and study with Charlie Haden; legendary bassist, friend and collaborator of Coleman and bassist on his legendary recording The Shape of Jazz to Come with Don Cherry on Trumpet and Billy Higgins on drums. Haden would often talk about the power of beauty. I always felt he was the perfect fox hole compatriot for Coleman's journey on the fringes.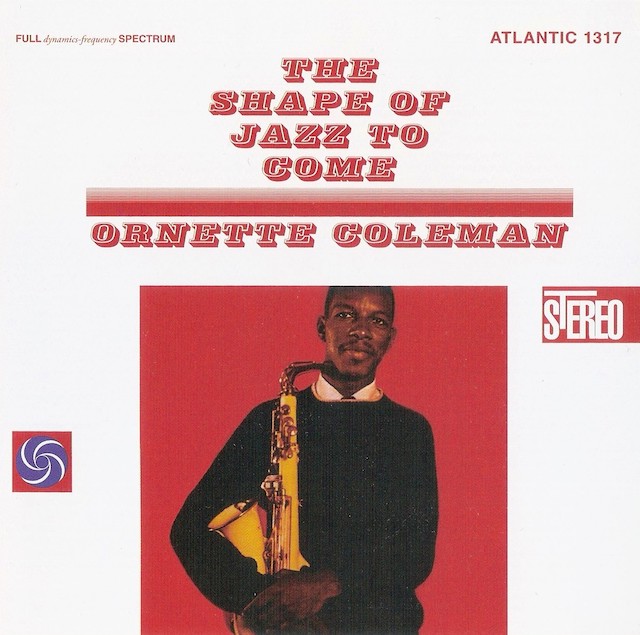 The Shape of Jazz to Come was a clarion call, a manifesto proclaiming that you should pursue your most authentic self at all cost. I have always felt like the tradition of jazz asks you 'what you can bring to the conversation? What's your personality, your vibe, your style?'. Whether you're Sonny Rollins or John Coltrane, like hip hop of the 90's, it was never cool to copy someone's style. Sure, inspirations build some idolising but the joy eventually rests in what your spin was on 12 notes.
At the 2:07 mark on the track 'Lonely Women' from the 1959 recording of The Shape of Jazz to Come you hear someone shout out with excitement "whew" after hearing Coleman play a phrase. Throughout the years I have played this album repeatedly in its entirety and love every track, but I often always refer back to this track just to hear that "whew" because it embodies exactly how I felt about Coleman and everyone associated with him. The "whew" is what a young 20 something JBL might have said after hearing Coleman for the first time on recording. I never understood the controversy surrounding him considering I did not grow up in that time period to hear how music was played prior to his arrival. I can't relate to the naysayers, but I can relate to Coleman's realisation of self. On the road of music I realise there is no there, or carrots bathed in glitter, but curiosity lies in abundance. I feel so connected and degrees away from Coleman's influence having studied with Haden, worked with bassist Jamaaladeen Tacuma, as well as William Parker, who worked with Don Cherry. Coleman's music is raw and forward thinking even 63 years later, as individuality has taken a backseat to derivative. His music was about becoming you and having your own flow, your own cadence, the Lester Young head slant, or signature pork-pie hat, it rang out, "yo, please be yourself and it's okay". When I think about Coleman and progress I am reminded of visual artist Paul Klee, who suggested all becoming begins with movement. Ornette Coleman embodies what it means to become.
James Brandon Lewis's new album, Eye of I, is out now