The Arcade Fire violinist talks to Port about striking out alone ahead of the release of her debut solo album. Photography Samantha Casolari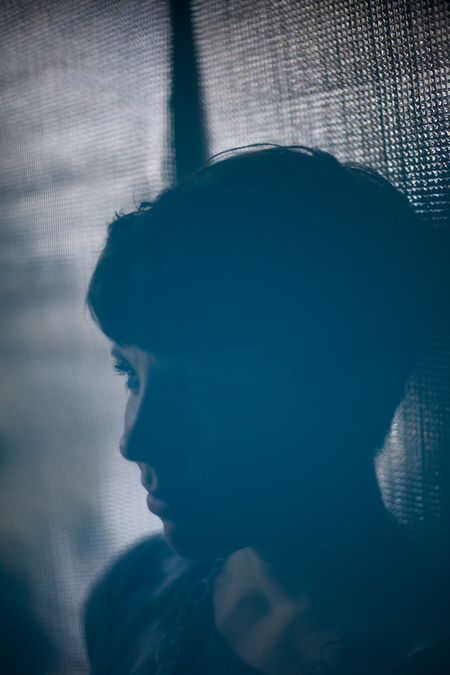 As a member of Grammy  award winning avant-garde indie-rock band Arcade Fire and the Juno award-winning collective Bell Orchestre, violinist Sarah Neufeld has toured the world with critical success. Now turning her attention to her solo career, she talks to us about her debut album Hero Brother ahead of its release next month, a record that explores the duality of her personality, and has been as creatively challenging to write as it has been liberating. By blazing her own trail through the music industry, Neufeld has followed a path that has been creatively fruitful in more ways than one…
Betty Wood: You've spoken before of trying to distance yourself from the rigid classical training that usually goes along with being a professional violinist. Why was it important to you to create this space?
Sarah Neufeld: Technique makes it possible to express music fluently. I was always inspired by improvisation and had many different musical influences growing up. Working to become a professional classical violinist is rigorous, and one has to be totally committed to that. I was always on a different path. I wanted to develop my own voice with the instrument and compose through it, collaboratively and individually. Playing guitar, studying jazz, electro-acoustics and composition, and working on many different projects over the years has been a more of a continuum of that path, than a distancing away from another discipline. I'm extremely thankful for the training I received from my teachers.
Betty: Having scored Jason Last's award-winning short film Scalpel/Stradivarius, what gave you the motivation to finally sit down and say "Okay, I'm going to write my solo album now?"  
Sarah: I composed my first few individual solo pieces through a couple of film collaborations and it felt like the beginning of something. There was a relationship between the pieces and I wanted to push further into that direction. It felt like I was scratching the surface of something I'd been looking for for a long time…
Betty: How does it compare writing as a part of a collective like Arcade Fire to writing Hero Brother alone? Did it throw up any unexpected challenges?
Sarah: Writing alone is completely different to collaborating, and its quite a new process for me. Writing with bands is really fun. There's a lot of writing in and around pre-existing melodies and parts, a kind of 'filling in' of a world. Or with something completely collaborative and improvisation based like Bell Orchestre, there are so many surprises along the way the outcome of a piece usually confounds all parties' expectations, in a good way. You hold all the cards when writing alone. When you react creatively, it is to yourself, and only you decide the direction things follow and ultimately end up. So, I suppose one of the most challenging aspects of writing alone is being the one person who not only drives the music, but also makes all the decisions for it.
Betty: I've read you're something of a perfectionist: from experience, personal expectation is the hardest to satisfy – how has being in bands like Arcade Fire and Bell Orchestre, and now, having your own business helped you deal with this? 
Sarah: I think perfectionism is as helpful as it is useless. Its useless when it comes in the form of being overly critical of yourself and others. Things don't move when they're being blocked by that kind of negativity. Its useful in that it drives you to push yourself and commit to following through with things fully. Meditation is a great tool to help you see clearly. The practice of watching the breath and letting the thoughts come up and pass by really does work its way in to daily life. If I'm about to react to either someone or myself in an overly critical way, sometimes I'm able to see that reaction come up and let it pass by before it does any lasting harm. Perhaps I'd offer my 23 year old self the advice of finding this practice a little earlier, although I was pretty busy having a great time back then…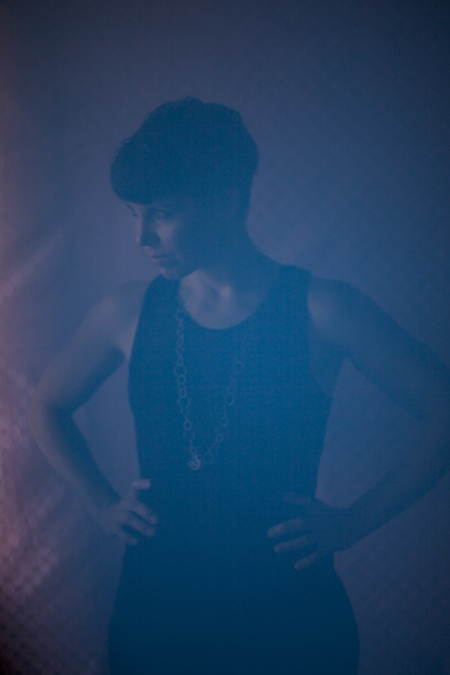 Betty: You're obviously part of a very creative scene that overlaps both musically and artistically, with writers, editors, artists and musicians all attending Moksha. How does it charge you creatively to be surrounded by these people? Does it give you a sense of belonging?
Sarah: Whenever I visit Moksha, I'm thrilled by the vibrancy of the community there. Manhattan is so packed with driven characters, its really fun to have a window into that community. A sense of belonging is a little slippery for me these days. I'm based out of Montreal, travel a ton for music, spend time in New York whenever I can, and disappear to the woods as much as possible. Wherever I go, I feel like a visitor. And a really lucky one.
Betty: Turning attention back to Hero Brother, on listening, there's a great sense of contrast within the album. Half, like the title track for example,  seem to have an almost nervous energy about them, brimming with movement and a sense of projection. The other half feel more patient, with tracks like 'Forcelessness' and 'Below' unfolding gradually with a sense of calmness. What were the emotional influences you poured into the compositions?
Sarah: It's a very personal record, and I think those two characteristics represent a duality. People thrive on a certain tension. My own kind of franticness is tempered by my inner calm. The two are sometimes at war with each other. I didn't set out to have two specific flavours on the record, but as it unfolded I did recognise that. And then beyond those characteristics I have as a person, I went into another world with this record. The 'Hero Brother' character weaves in and out of the story line. It's the stoic little fighter, incessantly running and searching and having conflict. There's a world underneath the ground of darkness and texture and blindness.
Betty: In a larger context, how does that reflect the wider experience of bringing this project to fruition?
Sarah: I had a lot of ideas I wanted to explore, and I was excited to push myself within the limitations of creating a solo instrumental record. It was really engaging to go deep into this narrative world of the pieces and find the stories within them. Bringing the body of work to Nils Frahm in Berlin, recording in these very extreme acoustic spaces and getting really creative together in the mixing brought an element of collaboration to the record and its truly richer for that.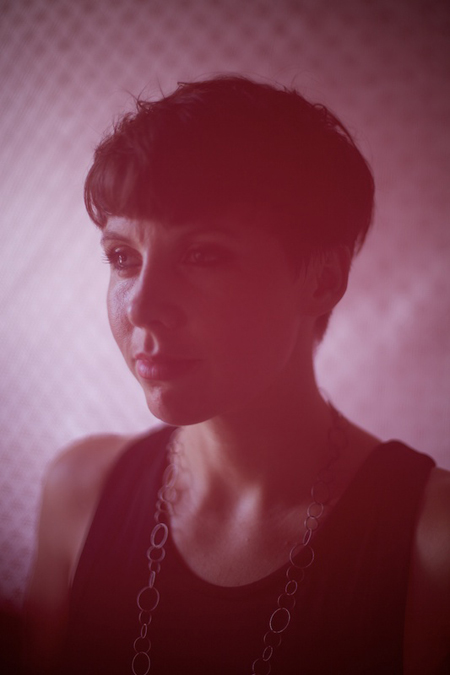 Hero Brother is out 20 August 2013. Sarah will be touring extensively throughout 2013-14, alongside her commitments with Arcade Fire