PORT discovers how the latest offering from British audio brand Bowers & Wilkins, the 800 Series Diamond, continues a culture of research and development instilled by its founder, John Bowers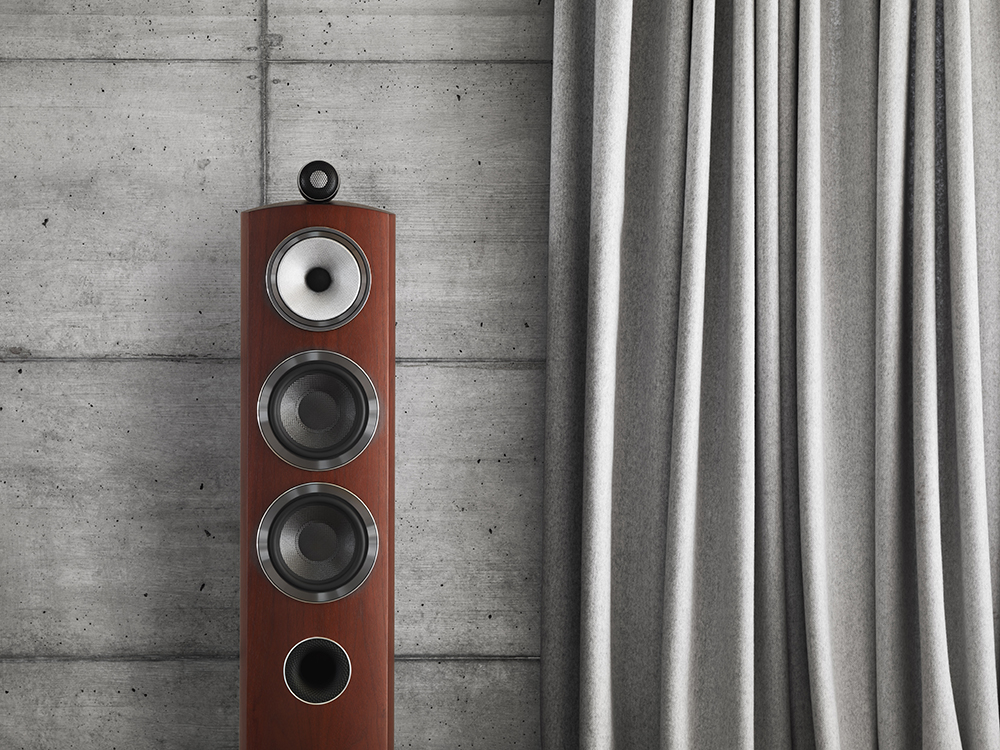 In 1974, Bowers & Wilkins (B&W) revolutionised hi-fi equipment by taking inspiration from technology designed to stop bullets. The brand's distinctive kevlar speaker cones offered greater rigidity and less distortion than conventional aluminium and visibly marked B&W systems as higher quality products. Four decades on, B&W is moving away from its iconic yellow speakers and even reconfiguring its manufacturing plant in West Sussex for the sake of continued innovation and the latest iteration in its flagship 800 series.
Apart from the 800 series' synthetic diamond tweeter (the small speaker that produces the highest frequencies), B&W engineers have set about redesigning the loudspeaker from scratch. In addition to replacing the kevlar mid-range cones – the culmination of eight years of research – the bass unit and the speaker's housing have been completely rethought. The new 800 Series is a testament to the spirit of constant research and development that stems from the founder, John Bowers, who produced the company's first speakers by hand in 1966 at the back of an electrical shop in Worthing, a coastal town in south England.
Here, we to chat to B&W's product manager, Andy Kerr, to hear how the company has evolved since then and learn more about John Bowers' philosophy of 'True Sound'.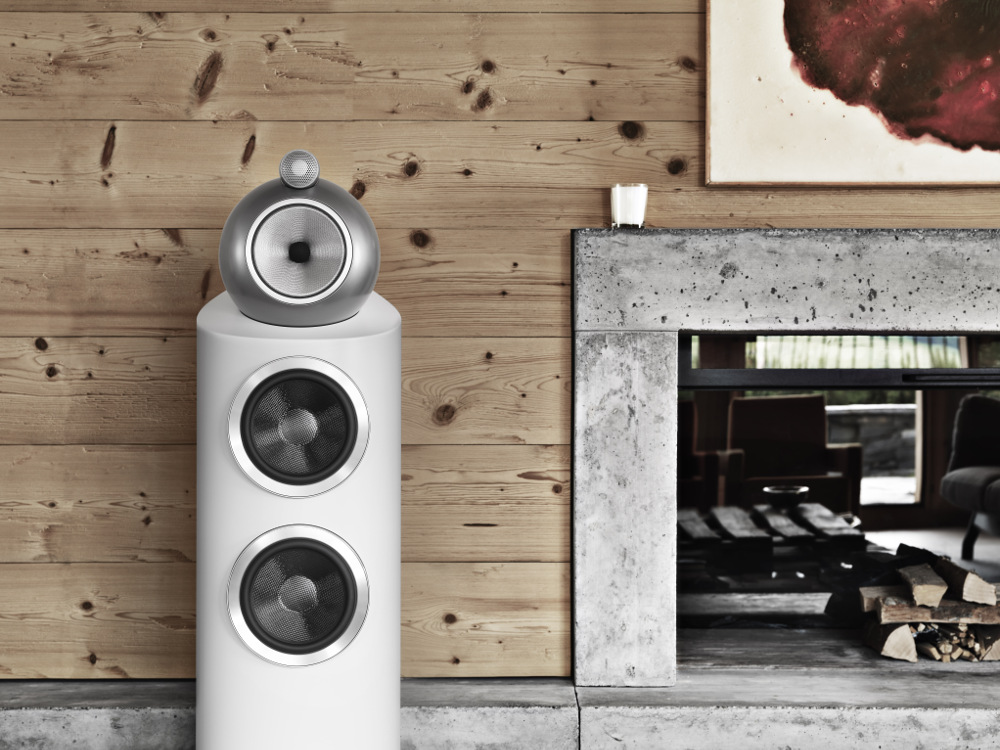 It's been five years since you last updated the 800 Series Diamond. Why is now a good time to renew it?
With every new model or series we introduce there's always an element of 'life-cycle management' in our thinking, but the primary reason driving us in this instance has been our success in breaking new ground in drive unit and loudspeaker technology.
The engineers at our Steyning research and development facility have made some significant breakthroughs in the course of the past few years and of course, we wanted an opportunity to incorporate them into a new product as soon as was practical. As our flagship range, the 800 Series Diamond is the perfect vehicle for that.
What makes the 800 Series B&W's flagship reference speaker? 
Our aim is always to make a better loudspeaker. Of course, the more demanding your aspirations for that loudspeaker, the harder you have to work to make it better. And with the 800 Series, we have some pretty stringent demands. It's always been our technology statement – the best that we are able to deliver at any given point in time.
With each new iteration, we've always tried to raise the performance bar as high as we possibly can… We hold nothing back. To put it another way: if you wanted to define Bowers & Wilkins, listen to an 800 Series loudspeaker.
Can you talk us through the basic steps of the redesign process? How long did it take?
The project itself took three years, but some of the research work behind several core technologies took much longer; we began work on the Continuum cone back in 2008.
Our benchmark for performance is always ourselves. Over time, we have developed or adopted more advanced measurement and simulation equipment that gives us greater insight into the behaviour of our loudspeakers. So, we began the process of developing the new products by accurately measuring and modelling our existing loudspeakers and identifying areas where we could improve.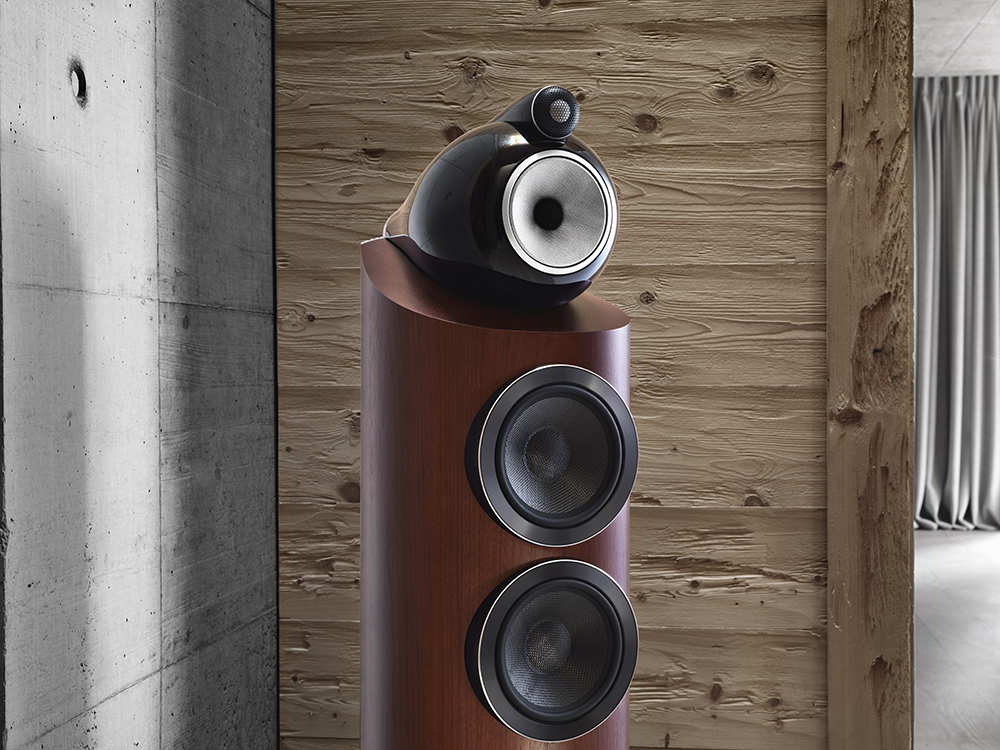 Why do you use synthetic diamond for the tweeters?
We want our high frequency drive units to preserve the correct 'pistonic' shape without distortion. Diamond is an exceptional material to help us deliver that. It's phenomenally stiff and light, so it stays in the optimum shape for far longer than any normal drive unit. As a result, we get clearer, more accurate treble.
Can you tell us more about John Bowers' 'True Sound' philosophy and how it applies to this new 800 Series release?
John was a passionate music lover and regularly attended concerts. He started designing and building speakers because he couldn't buy an off-the-shelf design that could replicate the same sound experience in the home.
True Sound is simple to explain. Our loudspeakers should not change, colour or in any way obstruct the intent of the original artist or performance. We want you to hear what was recorded, pure and simple. Another way of expressing the same sentiment is John's adage, "the best loudspeaker isn't one that adds more – it's the one that loses the least."
What are the main challenges with designing a speaker system that works for the home, but also in a professional studios like Abbey Road?
There's actually no specific challenge to it at all. We just make the best loudspeaker we know how to make, one that fits with the principles of True Sound. That's why our loudspeakers are often used by professionals as well as home enthusiasts.