The beginnings and endings of queer sites of belonging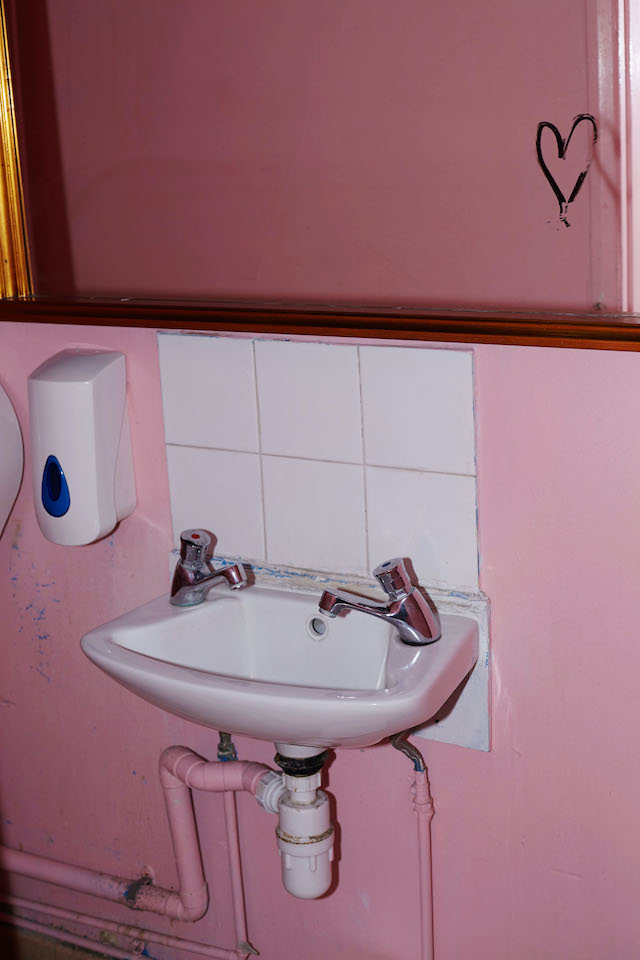 I'm a hugger, not a continental kisser. This distinction has been rendered irrelevant by the pandemic. But I've been thinking about hugging, and some of the great gay huggers I know. A film director and a museum curator come to mind. Neither is smarmy; they're demonstrative. It's hard to imagine when I'll hang with them at a gay bar again.
Hovering over all the 'When things get back to normal…' conjecture, a question: What normal, and why was it so? The status quo of cities developed over time and resulted from fissures – like war, like plague. Maybe we were due a change. This definitely pertains to the gay bar – an institution I'd contend was never only one thing.
Gay bars were already shuttering across the UK and the States, a trend blamed on property developers, hook-up apps, assimilation. Their flickering out altered my cityscape – as if signalling the demise of gay identity altogether. In London, young promoters re-envisioned queer space. Pop-up venues paid heed to the LBTQ+, after decades dominated by alpha Gs. Nights were devoted to womxn and femmes of colour. There were sober events, drag-king shows, activist meetings, literary happenings and policies forbidding inconsiderate behaviour; idealistic visions, whereas nightlife venues have often reflected the worst of society – like racism, ableism, ageism, lookism, transphobia and misogyny. At the Chateau in south London, which took over from a wine bar with a holy communion theme (the stained glass with Biblical scenes remained), the house rules were posted as the Ten Commandments. A similar charter was issued by the Friends of the Joiners Arms, a collective throwing of events under the banner of the much-missed namesake. But at the Joiners itself, my plimsolls soaked in an admixture of ambiguous fluids, I'd been groped at the bar and trapped in a toilet stall by a pair of overexcited men. On the dance floor, I espied a semi-erection brandished like a Blackberry. The rhetoric had come to be of safe space, but I'd known the gay bar as a site of slight discomfort and risk.
Certain aspects that made the new models refreshing – such as parties that roam rather than fix to one place – hearken back to historical queer socialising. In London, proto-gays were on the move through the ages, taking to the shadows of gardens, arches and public toilets. In the 20th century, the discreet and flamboyant ('screamers') congregated at pubs with a wink-nudge reputation. At flashy nightclubs, queerness hid in plain sight, indecipherable from cosmopolitanism. The orchestra would strike up a tribute when a dishy young man entered the room. Dingy cellars were furtive and self-protective, but could come with a frisson impossible to replicate in a high-street club with colognes in the loo and swarming hen parties.
There can be no gay-bar grand narrative. The first gay bar? Depends what you mean. There's no Gay Bar Common Era, unless we presume to label a historical hotspot retroactively. The first recorded use of the term gay bar is a diary entry by comedian Kenneth Williams ("Went round to the gay bar which wasn't in the least gay…"). That was Singapore, 1947. The venue he'd attended would have been specific to that time and place. It's also possible he was merely being ironic, not intent on coining a name.
In London, theatres provided a location to rendezvous since something like the 16th century. The molly house, a meeting place for proto-gays and cross-dressers in the 18th century, is cited as a predecessor to the gay bar as we know it. There, lying-in ceremonies were held during the Christmas season, with the mollies gathering to witness one of their own 'give birth' to a jointed wooden doll. (Sometimes 'the midwife' instead delivered a block of Cheshire cheese.) This spectacle involved, according to a sensationalist exposé from 1709, much bustle and buffoonery.
In London's Soho after the crest of AIDS, soiled pubs were replaced by gleaming bars purpose-built for a socially acceptable image of gay. Their sleek, sanitised interiors connoted a place free from disease, an aesthetic the scholar Johan Andersson identifies as 'chichi'. The surfaces were smooth and impenetrable, like the staff. Through large plate glass could be seen gaggles of proudly out, wholesome gays. I assumed such places had been around forever, whereas gay bars had only recently been unmarked, with blacked-out windows. A few decades prior, a Soho pub was vulnerable to raid if it had the whiff of too much panache.
The slick, commercial gay bars of the '90s demonstrate how social spaces that follow an epidemic won't necessarily be a utopian reimagining. The future gay bar might err on the side of caution. It's not hard to imagine a scant few remaining – operated by chains, with vaccinated but skittish customers at a distance, serenaded by rusty drag queens.
Then again, the proliferation of lockdown-breaking raves exposed the allure of the illicit, not to mention how the urge for social contact isn't always matched by social responsibility. Walking past the nitrous canisters and rainbow flags chalked on pavements, I considered how easy it is to neglect the existence of vulnerable gay elders in our vicinity. By contrast, the team behind the Chateau – no longer a brick-and-mortar (and stained glass) venue – hosted an online event celebrating the story of another bygone south London institution, the Black Lesbian and Gay Centre. It was a deft move of using the dispiriting present moment to put things into perspective.
There's much punditry about the death of the gay bar. But which one? The gay bar has meant mafia-owned dives, spit-and-sawdust rooms run by lesbian poets, S&M dungeons, touristy cabarets. Each has its issues, but cumulatively suggest all manner of hedonism. The lineage is multifarious and slippery. Another shakeup would only honour the spirit of the story. The gay bar need not be taken as a given.
Gay Bar: Why We Went Out by Jeremy Atherton Lin was published by Granta, March 2021

This article is taken from Port issue 28. To continue reading, buy the issue or subscribe here