Defying categories with agile lyricism, the north London rapper's latest work is her most personal and accomplished to date. From generational trauma to womanhood, Nina Simone to knife crime, she reveals the intimate and creative forces that shaped it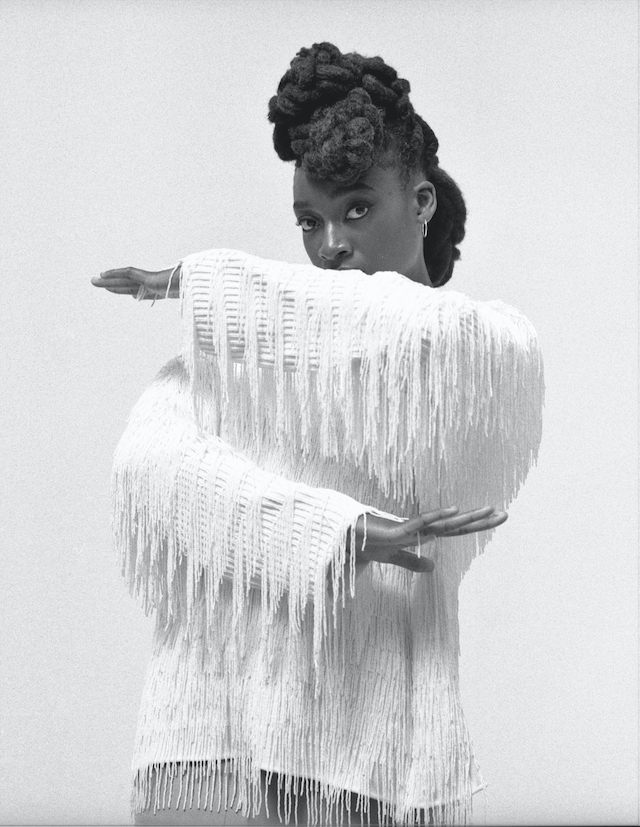 Little Simz is a veteran. Though her cheeky down-turned smile and sentences punctuated with the language of millennial London give a glimpse of her true youth (the rapper is still firmly in her 20s), everything else about the North Londoner's demeanour suggests she's not new to this music game at all. Her energy is calm, her answers careful and considered, and her ambitions firmly unbothered by external pressure, in that way that only comes with time and maturity.
Releasing her first mixtape in 2010, Simz has been a name-on-lips for over a decade and in that time has had her fair share of hype and praise. Co-signed by everyone from Kendrick Lamar to Lauryn Hill, Damon Albarn to Stormzy, to call her your favourite rapper's favourite rapper feels inadequate. Her intellectually agile lyricism, genre-dismantling versatility, and refreshingly individual approach to art has separated her from the pack since her inception. In the same breath however, her name is often brought up as one of the most underrated within the rap community, with some feeling her immense talent goes underappreciated by the wider industry.
While it's well meaning, one of the best things about Simz is how little she concerns herself with such topics, instead choosing to carve her own untrodden path, and redefining what success can look like for a woman, or anyone, trying to make it in the genre. "I know what I'm on, and I know where I'm trying to get to," Simz states simply. "I'm kind of done with focusing on who's not picking up on me or talking about me or nominating me for this. There's so much love and support out there for me, and that's where I like to focus my attention… And I think my face is bait man, whether you fuck with it or not, you know my name." That quiet confidence hasn't always been there, she admits, having fallen into the trap of being frustrated with how others perceived her. "But," she adds with a laugh, "a part of me thinks, was I really that bothered? Because I still never conformed!" And that stubbornness eventually paid off – now decorated with an NME Award and an Ivor Novello Award for best album, as well as Mercury Prize and MOBO nominations for her previous project GREY Area, the world is watching closely to see what Little Simz might do next.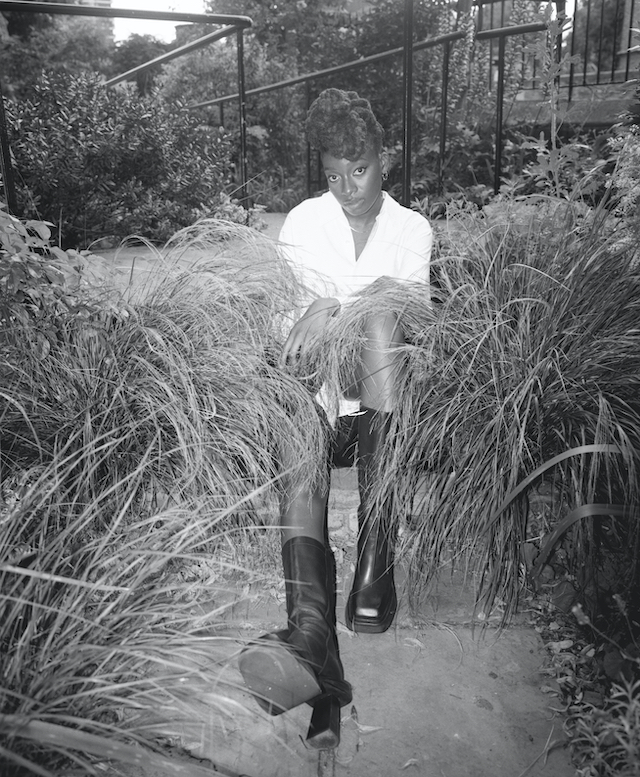 Despite her position as a UK-rap mainstay, there's always been a degree of mystery surrounding the person behind the music. Under Simz' 'personal life' section on Wikipedia sit three short, distinct sentences (one that she lives in London and another that she's an Arsenal FC fan, which are pretty much truisms for any Islington-based individuals). But her latest project delves the deepest yet into the rich and textured tapestry of one of the UK's most brilliant musical brains. Titled Sometimes I Might Be Introvert, shortened to the acronym S.I.M.B.I, a version of her real name Simbiatu, the album's opener poses the question at the heart of the 19-track odyssey: "Simz the artist or Simbi the person?" Through the intimate voyage into subjects of knife crime, generational trauma, and womanhood, unveiling new aspects of Simz as she navigates through personal heartbreak and growth – alongside some of the most sonically ambitious music she's ever released – the answer is emphatically both. 
Up until now, the two sides of the Nigerian-British artist have remained distinct on purpose. "As much as I'm aware of who I am and where I sit in the world, I also just want to be able to have some things for myself," Simz says of protecting her privacy. She's also talked in the past about her reluctance to become a presumptuous spokesperson for the communities she's deemed to represent: "I don't claim to know everything at all; I'm still learning, so I have to be careful of what I say and what messages I put out there." On S.I.M.B.I however, Simz' personal and her political are endlessly entangled. The urgent and declarative single 'Introvert' lays bare all that's wrong in Simz' own world, with an accompanying visual that blends emotive choreography, protest footage and brutality within renaissance art, as she raps, "I'm not into politics / but I know it's dark times / parts of the world still living in apartheid." "I just want to encourage people to think for themselves, make their own decisions and – not in a patronising way – ask the right questions," Simz explains.
'Little Q, Pt 2' is another breakthrough point in the project, written from the perspective of her own cousin, who Simz grew up with. "There was a period in life where we didn't speak, you know, when you just get older and get your own friends and you just do your own thing. I didn't see him for ages, and then we reconnected," she says. "He was telling me all this mad stuff I had no idea that he'd experienced about his life and how he almost lost it. It's just crazy; to anyone else he'd be just another Black boy, another number. But to me he's my family and he's so much more." The song chronicles his rocky path, as Simz compassionately unpacks the nuances of his experience, and those like him, as well as its socio-cultural context: "We eat from a tree full of forbidden fruits / we all know the real criminals live in the suits," she raps over a vintage-sounding beat reminiscent of early Kanye, complete with an exultant chorus singing a soul-soothing refrain. "I wanted to use my creative space to tell another story other than my own, because I think it's just as important. Especially because it's not just his story; probably a lot of Black boys in Britain can relate to this reality. So I wanted it to be shared, but I didn't want the song to be depressing; I wanted it to feel hopeful and positive, like life gave you a second chance. There's a light at the end of the tunnel."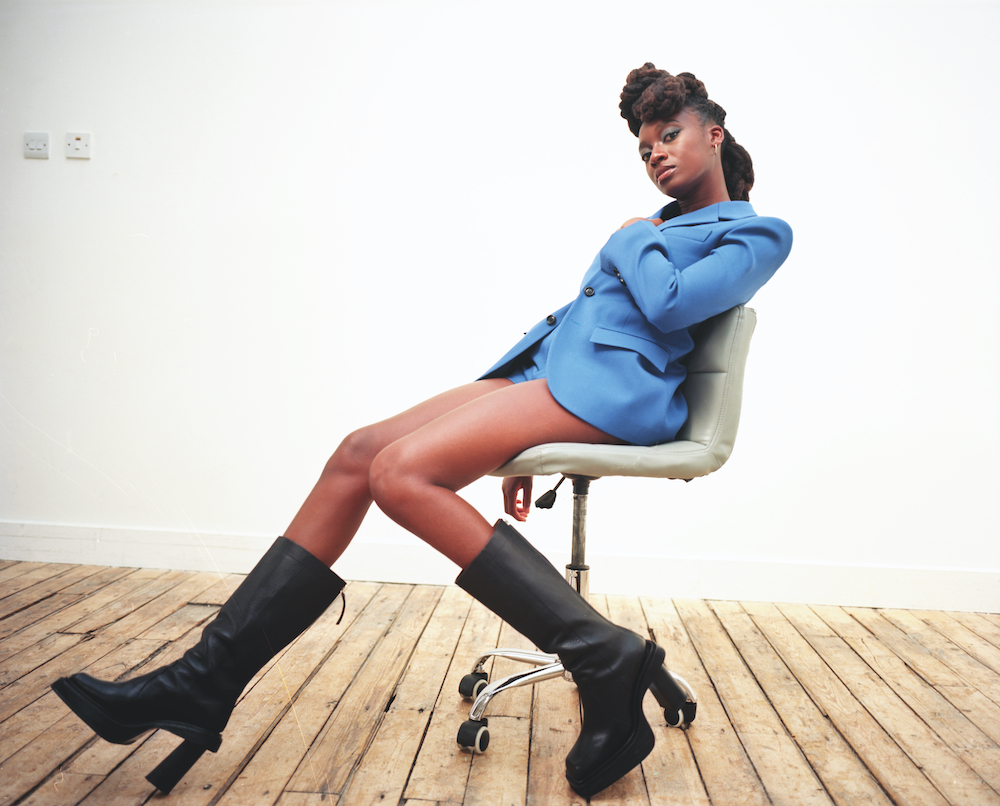 That's a consistent theme throughout S.I.M.B.I, one of hope and growth. One of the standout singles ahead of release, and Simz' most personal yet, 'I Love You, I Hate You' unearths Simz' relationship with her estranged father in her own attempt to break the chain of generational trauma. Of bearing her insecurities in such an open way, Simz says, "It definitely felt scary but… it's my truth innit! I'm someone who's very feelings led, and I believe you can't argue with how someone feels… With every album, I just want to get better, whether that's lyrically or better at opening up; so these are the steps I'm taking in order to do that." The song is a heart-wrenching confessional of bottled-up feelings, as Simz speaks directly to him:
"Hard to not carry these feelings even on my best days / never thought my parent would give me my first heartbreak / anxiety giving me irregular heart rate / used to avoid getting into how I really feel about this now I see how fickle life can be and so it can't wait / shoulda been the person there to hold me on my dark days."
Alongside the revelatory songwriting on the project, and in spite of the introversion suggested in its title, the musicality of the record is equally generous. From beginning to end, you're pulled along on a vibrant tour of Simz' thoughts, feelings, and influences. Filled to the brim with brass sections, strings, choirs, as well as switches to plucked guitars and electronic synths and chords, with exhilarating percussion throughout, the album defies categorisation with ease and conviction – soulful R&B, trap, classic hip-hop, rock, and everything in between lives here. Kicked off with an ominous marching band intro, the album delivers on that initial promise of a sensory feast. 'I Love You, I Hate You' combines its intimate storytelling with ambitiously widescreen production. The grandiose orchestra introduction fanfares the weight of the moment, almost harking to those classic blockbuster movie theme tunes of 20th Century Fox, Warner Brothers, or Universal. It takes you straight to sticky carpets, faint popcorn aromas, and that comforting anticipation that precedes an immersive, cinematic experience. Simz laughs in agreement when I confess the comparison: "I wanted this album to be very visual. As much as it is an audio experience, I want people to be able to visualise and see it too, so it was important for me to keep that thread throughout the album. And obviously being very heavily inspired by film, concepts, and stories… it's all the same thing man!" She lists off passionately, "Poems can easily be raps; raps can easily be stories; stories can easily be films, like they're all linked and intertwined."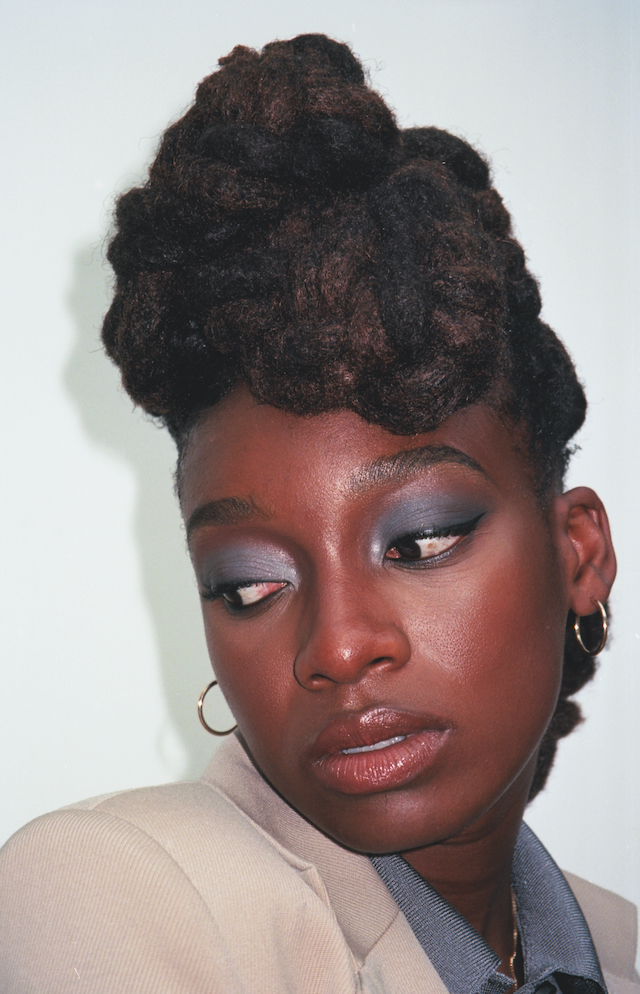 And it's not only true in this case, but also proven – Simz has adopted many modes of dramatic storytelling. From theatre at her local youth club to starring in dramas such as Youngers and Netflix's Top Boy, to this year getting behind the camera to direct her own visual for single 'Woman'. That multidisciplinary artistry translated neatly into the interludes woven into the project, narrated by The Crown's Emma Corrin; mirroring the fantastical nature of some of the earlier album Stillness in Wonderland, Corrin serves as a spiritual guide, of sorts, through Simz' journey of discovery. "I just thought she was sick," Simz laughs, admitting, "Some days, I'd go to the studio and I wouldn't even make music; I'd just watch The Crown. So it was cool to collaborate in that way, as opposed to being on screen." Conscious of the sheer volume of her own voice on the project, Simz unpacks, "I knew I needed a voice to guide us through."
The flow of the record is just as deliberate, Simz explains, "I think people usually put their jumpy tunes at the top of the album, which makes sense. But because of how dense the album is, we thought it would be better to have it story led in the beginning and then pick up the pace." The shift is tangible about halfway through – just as you think you've grasped what the project is, it changes tack altogether. 'Point and Kill' sees Simz team up with London-based Nigeria-born artist Obongjayar for a self-assured Afrobeat-infused mantra about taking no prisoners and living unapologetically. Simz sings affirmingly: "I do as I want / I do as I like / I no watch face / I no fear nobody." The same outlook bleeds through to the following track 'Fear No Man' too. To hear Simz morph her swagger and energy so effortlessly in ode to her roots is exhilarating. "It was cool to be able to channel [my Nigerian heritage] in some way through my sound, and even though it's Afrobeat, it still sounds like me." At other points in the record, Simz tries her hand at other genres too. Disco-tinged 'Protect My Energy' is a synth-heavy tune that does what it says on the tin, creating a light and infectious lullaby to wash away your worries, at once totally unexpected and perfectly timed in the sequence. 'Rollin Stone' erupts with grimy, techno edges, before changing course halfway through for a slowed trap style and a pitched-up Simz alter ego as she talks some of her most braggadocious bars yet. It's a red-eye flight from the streets of North London to the boulevards of Atlanta, Georgia, in 10 seconds flat. "The first half was me going back to '09 Simz, and then the second half is definitely my evil twin pulling up for a sec, even just trying a new way to use my voice and maybe just say some shit that you wouldn't necessarily hear from me before," she says with a touch of coyness.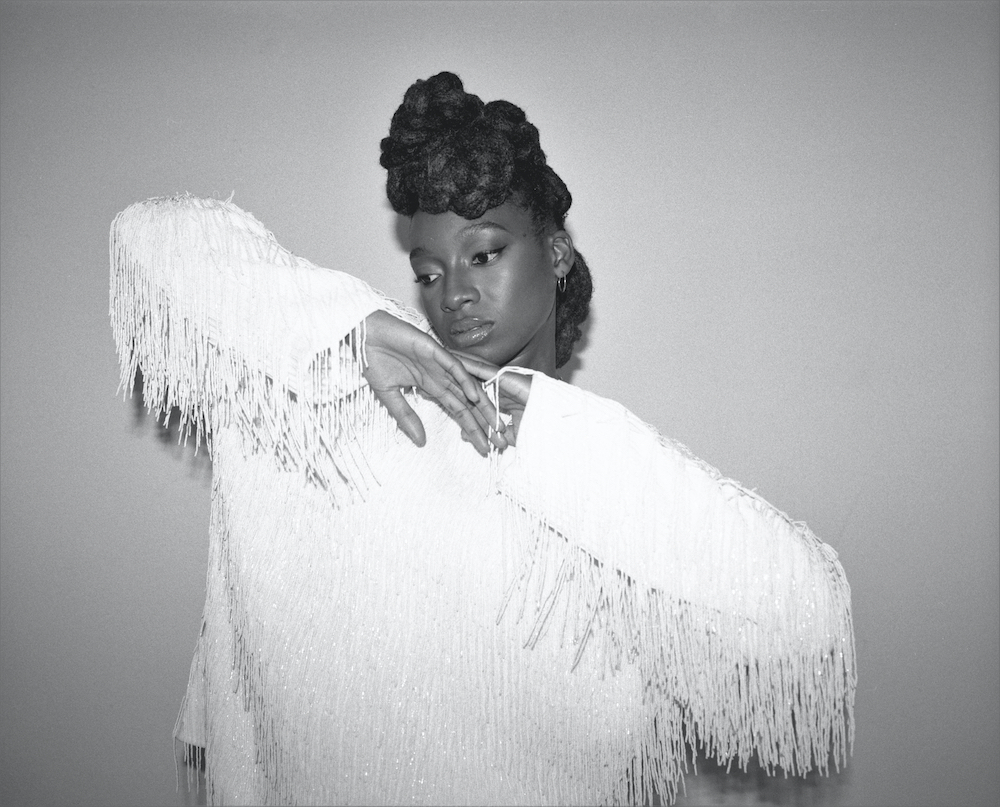 What drives that experimental essence within Simz is a bold mix of freedom and necessity, "I have no choice," Simz says. Having remained independent for her entire career, Simz is her own driving force most of the time, existing outside of label demands and requirements. "I think being independent for so long has forced me to step outside of a comfort zone that many wouldn't dare, you know. I've never really had the…" she pauses for at least five seconds before gesturing wistfully at the air all around her and landing on the word "machiiiiine", stretched out with heavy implicit quotation marks. She continues, "The way I've had to grow my career and audience has been a totally different route to someone who's been signed, maybe. So I've been forced to take these risks and try new things, but I'm also down for it." That adaptable spirit is evident in her catalogue too, featuring collaborations with Gorillaz, alt-J, SAULT, Khalid, and endless other artists on the spectrum of sound. "As much as I like to keep other people excited, I also like to keep myself excited and on my toes, you know." She even raves about a "bad-boy emo tune" she's got in the vault that didn't quite make the album: "It's like, maybe I'm not sure how this is gonna turn out, but fuck it, I'm betting on myself."
It's that singular, fearless approach to the process that elevates Little Simz as one of the least predictable and most exciting artists making music today; one who remains unphased and authentic at a time when formulas and genre tropes are more encouraged than ever, in aid of streaming success and algorithms that dictate our listening habits. In the making of this project, Simz was intentional in seeking inspiration outside of those echo chambers, immersing herself in a host of timeless classics: "[Me and my producer] were taking in all these different artists and just deeping that, when Nina Simone, Billie Holiday and Smokey Robinson were making these classics, they were basically my age, which I guess just put things into perspective." On a wider artistic level, she cites Missy Elliott as one of the first and few women she ever saw herself in. "I remember feeling like rah, I can just tell she's being herself. The styling, the videos, it all just felt like her." The single 'Woman' was Simz' own meditation on the beautiful variety of womanhood and all its definitions. She says, "I just need the next little Black girl that I once was to see that there are options. I can be super classy and femme and then next video I might be in a tracksuit."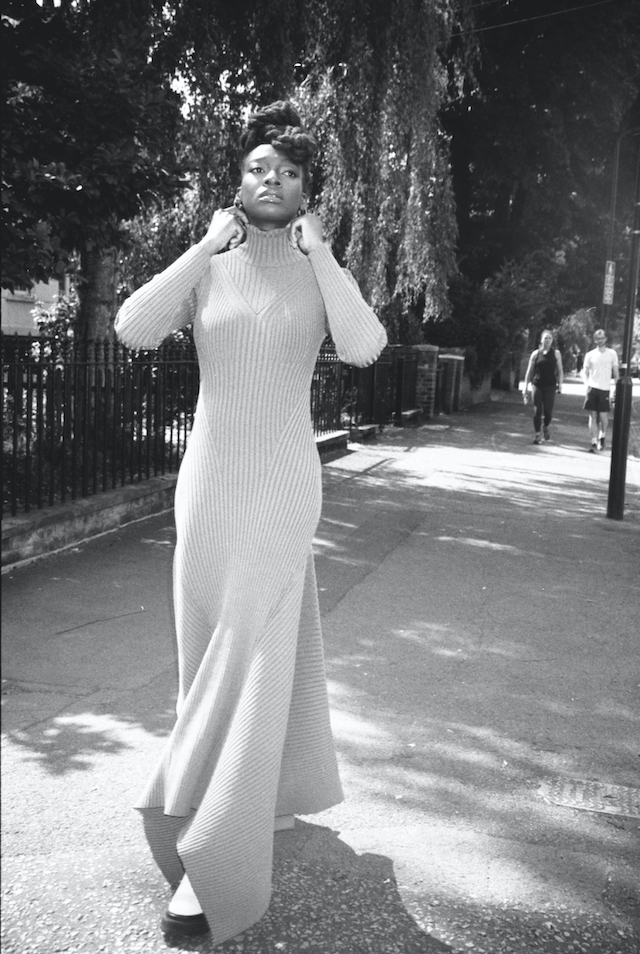 Is that what womanhood means to Little Simz, something unrestricted and free? In short, yes. "I guess I'm still figuring it out to be honest; I think that's what this album's about. I haven't conquered anything; I haven't conquered womanhood. I feel very comfortable in myself and in my skin; it's just owning womanhood in my own way and not what anyone else has told me being a woman should look, feel, sound, or be like. But as I get older, it'll probably change with the times. I'm still evolving with the word I think." She pauses for a second before adding with a laugh, "but then it also might not even be that deep! Which I also have to tell myself."
That contrast feels like a pretty apt way of summing up the inimitable Little Simz, at this point in time, on this particular project. There's a metamorphosis still in process that contains complex layers and emotions. Her world is one to immerse yourself in and perhaps find your own reflection in, one that doesn't prescribe answers so much as raises interesting questions. But in the very same breath, there's an uncomplicated immediacy to her too, making really great music for you to find joy and peace in. Like most things in life, it is both incredibly deep and not that deep, simultaneously. Ultimately Simz says, "I just want people to know that you can always be yourself, and someone will love you for it."
Photography Liz Johnson Artur
Styling Julie Velut 
Styling assistant Rowen Webb
Make up artist Nibras
Hair styling Chantelle Fuller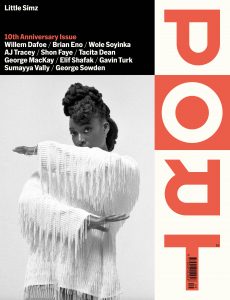 This article is taken from Port issue 29. To continue reading, buy the issue or subscribe here