From sci-fi royalty to on-screen royalty proper, Matt Smith remains surprisingly down-to-earth. Set to feature in John Michael McDonagh's latest, and the widely-anticipated Game of Thrones prequel, the issue 28 cover star talks to Anna Smith about life under lockdown, vampires and the transient state of acting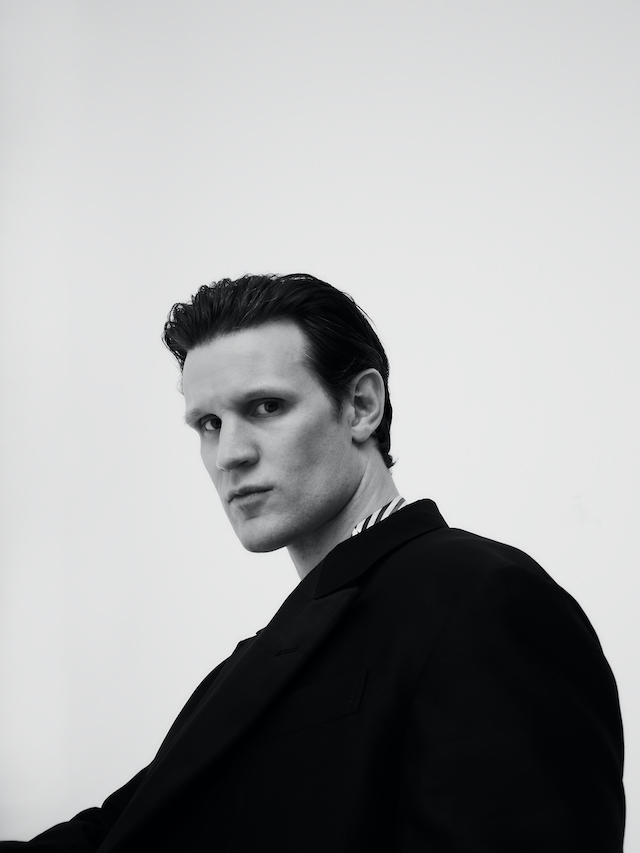 Matt Smith is at home in London. He's just been for "a nice long walk on the heath in the snow" with his dog, who's 16 weeks old. The canine companion got into so much mischief they ended up at the vet's, making him late for our interview. After apologising effusively, he tells me that his puppy is fine: "He's… Absolutely. All. Right," he stresses, emphasising each word as if to reassure himself too.
Smith has opted to do the interview by phone. He is not a fan of online group calls, asking if I have done any Zoom quizzes with an air of fascinated revulsion. He finds Zoom drinks an acceptable compromise. "Yes, where it's like you're in the pub… and if you're doing something you can dip in and out of. Our lives used to be dictated by immediacy, whether you were ordering food or communicating. A touch of patience may not be a bad thing for everyone to go through."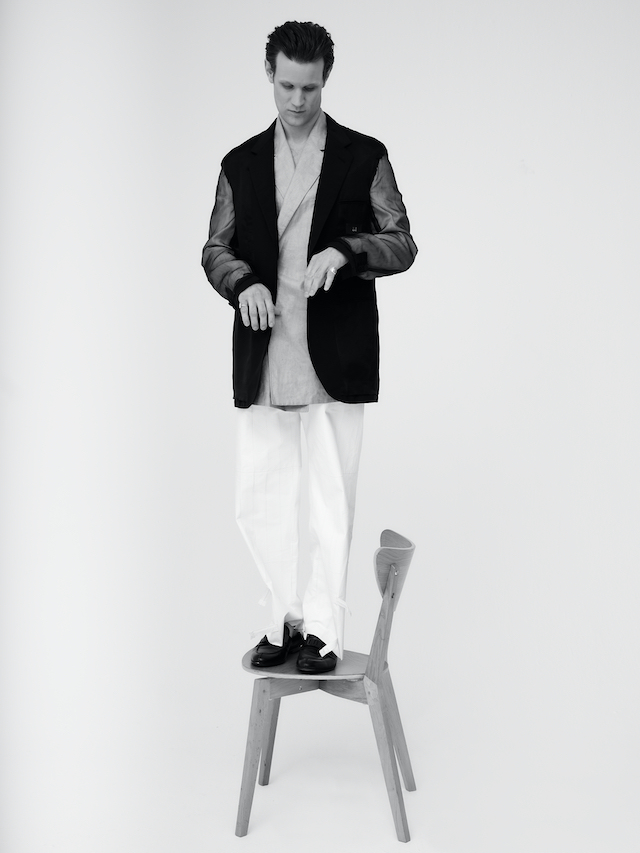 Upbeat, with a casual, slightly self-deprecating frankness, Smith's energy isn't a million miles from the role that shot him to fame in 2009. His cheeky, excitable delivery made him an instant hit with Doctor Who fans. Asked if he misses playing the eponymous time traveller, he doesn't skip a beat. "Of course you miss Doctor Who; everyone misses it; it's the best job in the world, but it's challenging and taxing as well. That's why people often only get to three or four years before they throw the towel in, because it places so many demands." Does he hang out with other Doctors? "Yeah, I see David every now and then at conventions and stuff. You bump into people and you have a sort of masonry handshake…" he jokes.
While most actors are at pains to point out that being on set is far from magical, Smith admits to getting swept up in time travel. "There's something really beautiful about the concept; as weird as it sounds, I truly felt it. It's like being a child again, a sort of endlessness, or boundlessness, the romance of being able to go back and see dinosaurs."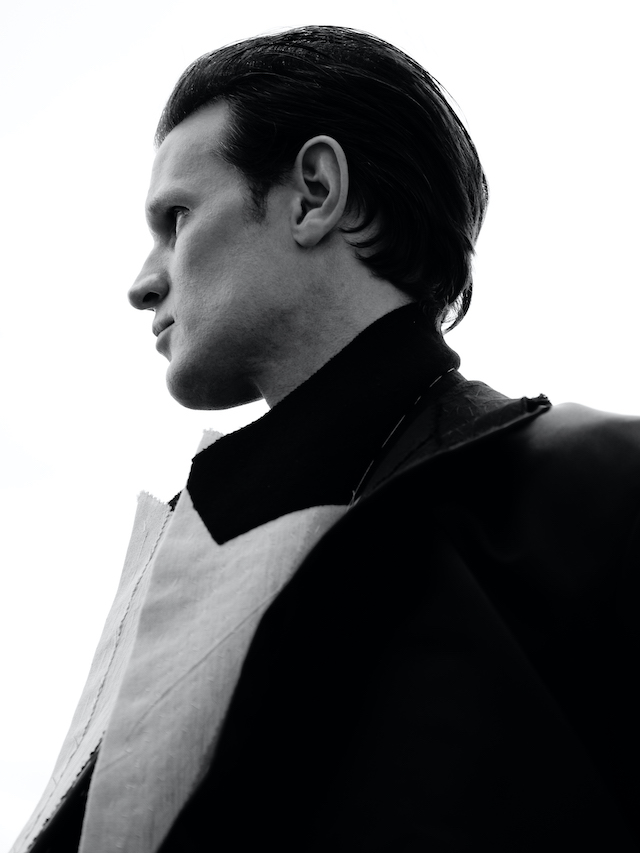 He has, of course, a few Who souvenirs around the house. "I've got the sonic screwdriver. They gave me a little box painted like the Tardis, but which looks like a coffin, to be honest. And they gave me my costumes." Would he ever wear them out, say, for a fancy dress party? "No, I'd look like a right pillock! It would be like Margaret Thatcher in Spitting Image: 'I used to be Prime Minister, don't you know.'"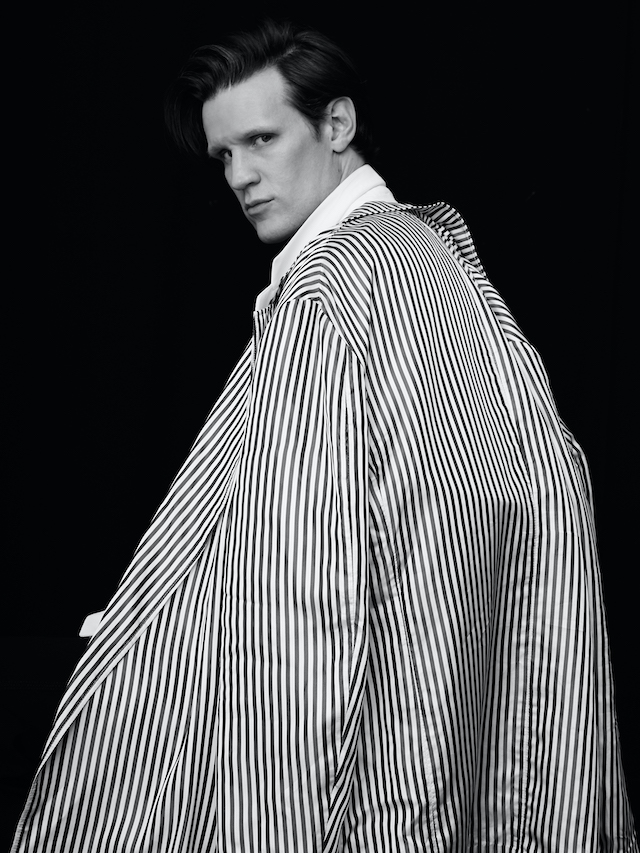 Despite being a household name for the role – as well as that of Prince Philip in The Crown – Smith has made some daring choices, including the Almeida Theatre's American Psycho musical and Mapplethorpe, the arthouse biopic about the New York photographer, whose striking work explored celebrity and homosexuality. "He's an interesting character," ponders Smith, his emphasis hinting at the complexities the film explored. He's also a fan of Mapplethorpe's work. "I'd love to get my hands on one of his prints. I did try; let me tell you. I was asking around, but they're half a million pounds."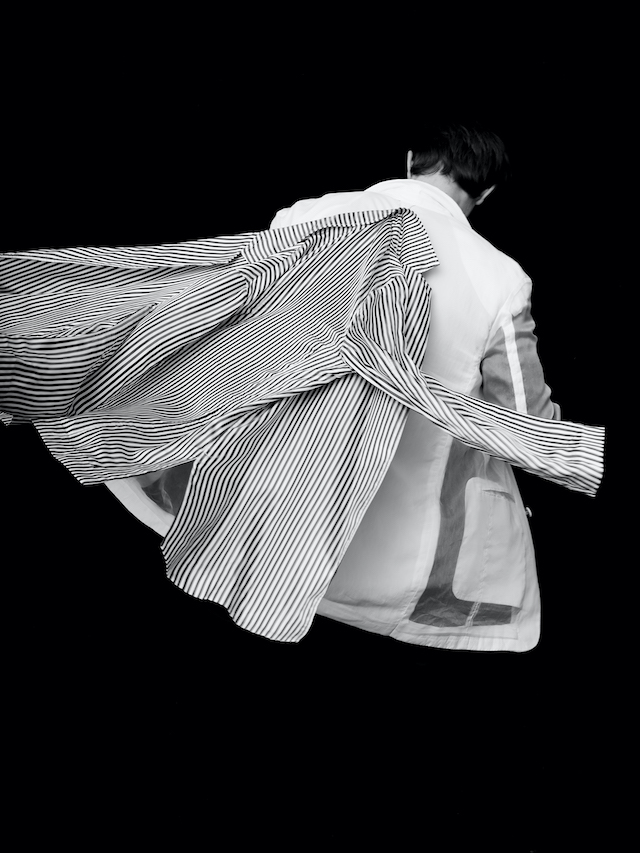 There's a darker side to his genre obsessions. "I have always been a vampire-phile," he admits, referring to his role in the upcoming Marvel film Morbius. "I love the whole myth that surrounds them; even if they're ugly, they're weird and sexy. Think of Interview With the Vampire or the great Nosferatu, and even 30 Days of Night… I guess it's the night-time brutality and trendiness rolled into one. The eternal life thing has always felt quite appealing, on some level, and the fact that you just get to be the best worst version of yourself."
There's a hint of mischief here, a delight in the permission to be decadent. Smith "used to be a night owl", and he plans on picking it up again when the pandemic allows. "I'm looking forward to having a party with everyone. It's going to be like the 1920s: moonshine and nice sparkly dresses."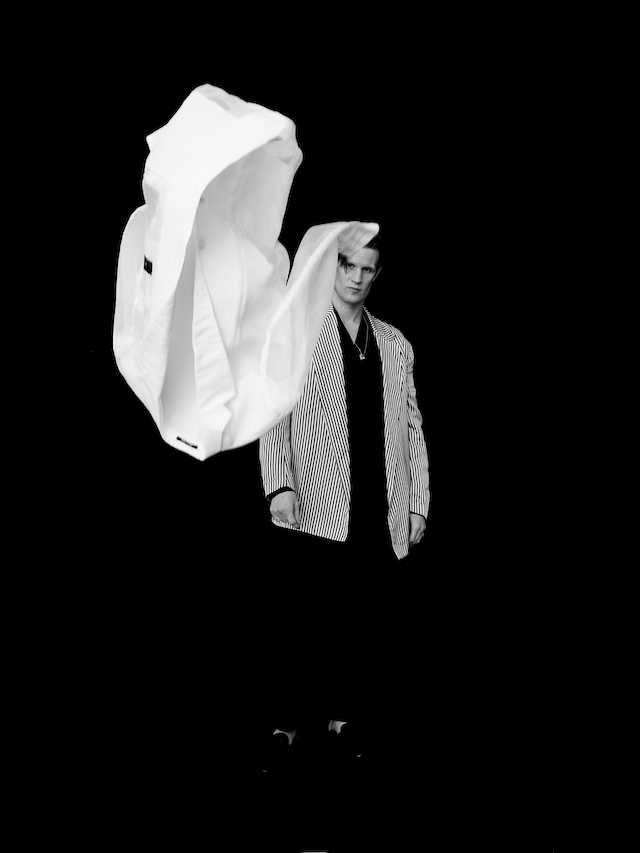 To while away the time he's been amusing himself with British comedy ("I've been listening to a lot of Alan Partridge – genius"), but he's clearly itching to get out and about. "I'd love to watch football, go for a dance, go on holiday… I can't wait to be back in the theatre, and the cinema, and to be able to hug people again." He brightens most at the thought of sport. "One of the benefits of lockdown is that there's been a lot of football."
Born in Northampton, UK, in 1982, Smith originally wanted to be a footballer – playing central defence in youth teams for Northampton Town, Nottingham Forest and Leicester City – but fate had other plans after a back injury at 16. "I stumbled across acting when I was in the National Youth Theatre, which was quite formative for me." A career turning point was a 2007 Royal Court Theatre production of That Face by Polly Stenham. "It was with my friend Lindsay Duncan, who is a wonderful actor, a very nurturing spirit. I look back on that time in quite a fond way. I have fond memories of the TV series The Street as well…" He's starting to sound a bit wistful about simpler days. "I don't know… It's the glory and the pain of being an actor; it's there for a second and then it's gone."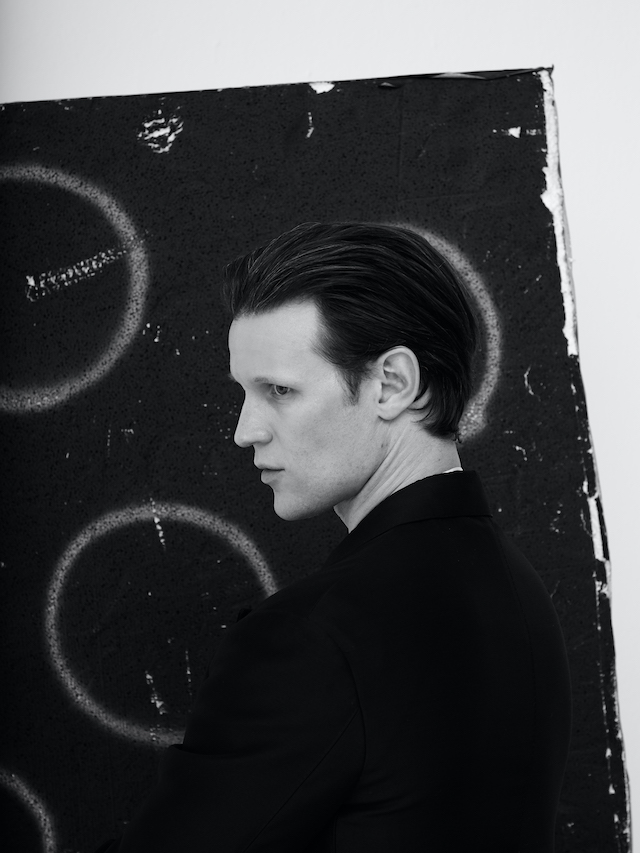 This extract is taken from Port's upcoming issue 28. To continue reading, buy the issue or subscribe here

Smith wears dunhill SS21 throughout
Photography Luke Paige 
Styling Mitchell Belk
Production Production Factory
Grooming Petra Sellge at the Wall Group