In an extract from the latest issue of Port, Will Wiles reflects on the career of one of the last surviving proponents of architectural modernism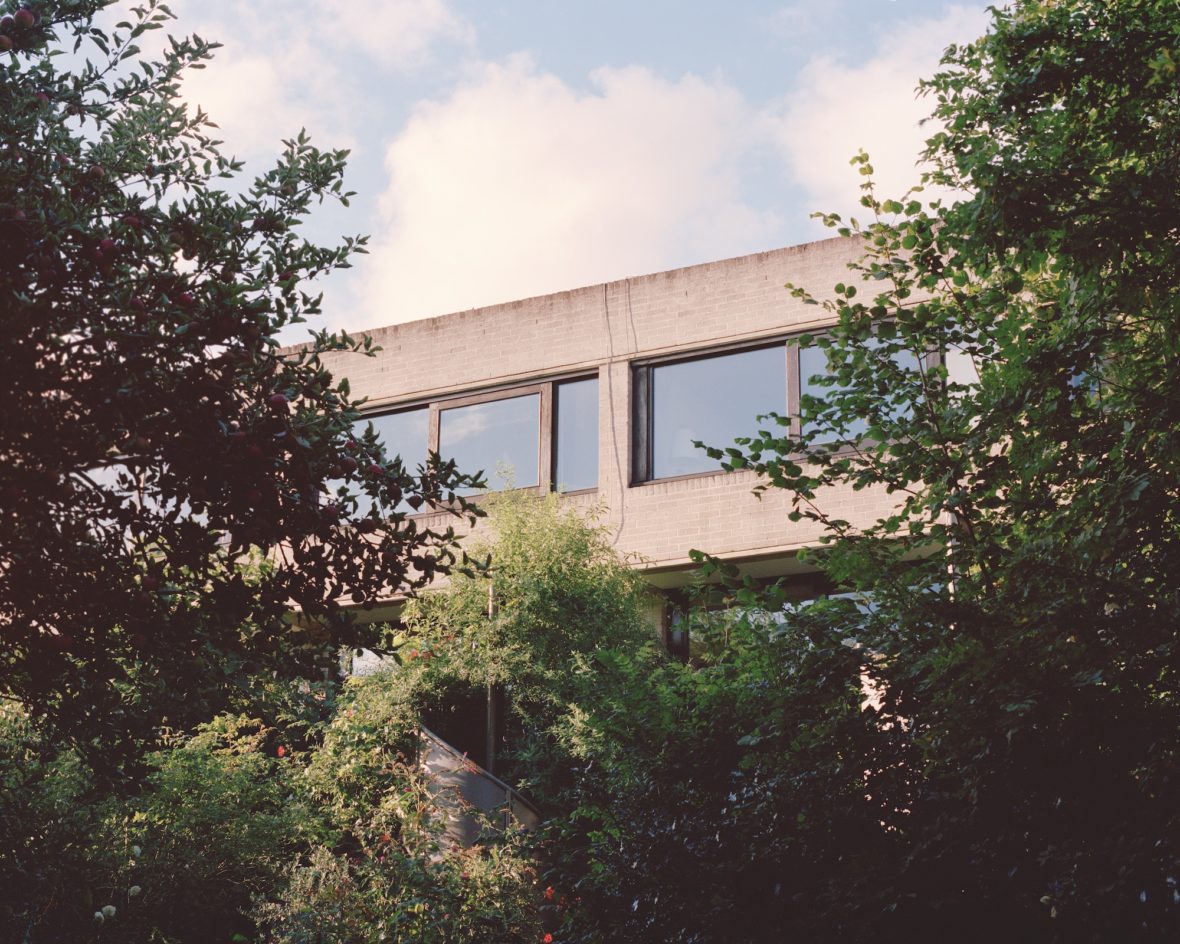 Defending the modernist council housing built in Britain in the 1960s and '70s sometimes feels like sticking up for a shadow. Plans were mangled by bureaucrats, corners macheted by contractors, maintenance neglected by local authorities, and the whole sector was assaulted and stigmatised by national policy – it can be a litany of excuses and qualifications, all seeking to explain how the work of talented architects was betrayed. As I write, demolition has begun at the Robin Hood Gardens estate in Poplar, east London. The work of Alison and Peter Smithson, two of the greatest architects of the post-war generation, Robin Hood Gardens has been the subject of spirited defence by a wide section of the architectural profession. But almost all of it has been a hobbled, "Yes, but" type of argument, forced to deviate around the all-too-evident problems that have plagued the estate, and instead make a case for the Smithsons' original intentions.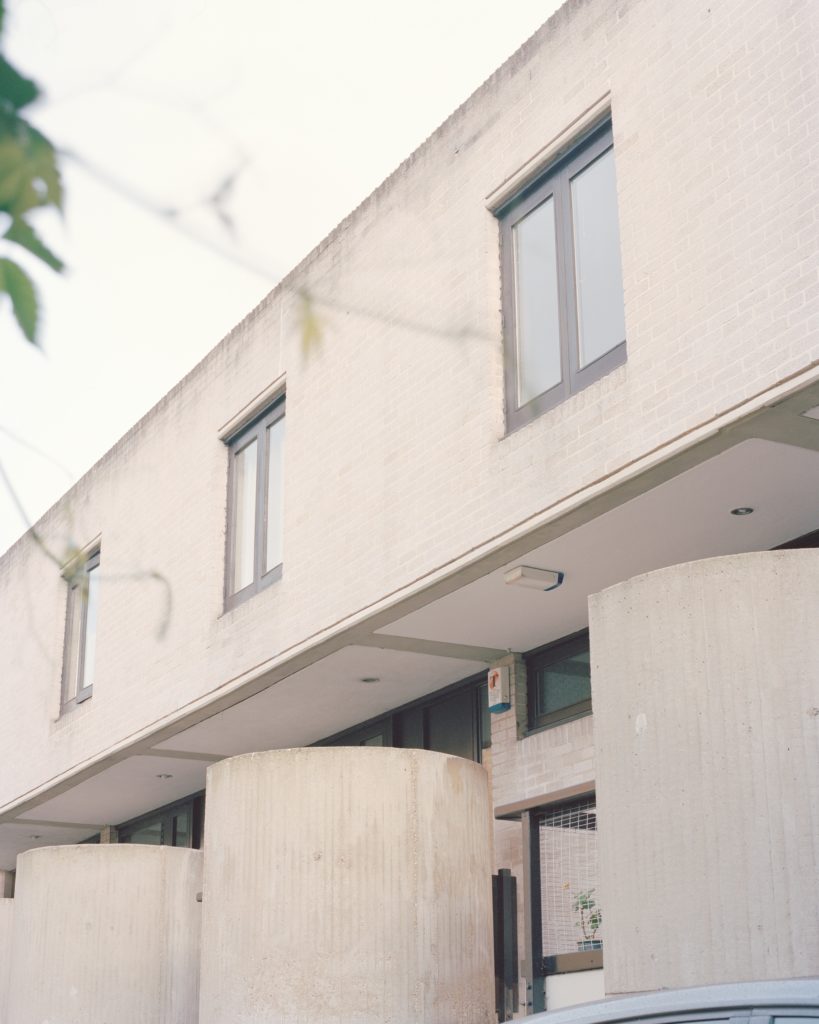 But there are some modernist council estates that do not need this kind of qualification, as their quality is self-evident. Two are in Camden and are the work of one man, the architect Neave Brown. Visiting the Alexandra Road Estate – Brown's masterpiece, completed in 1978 – with the architecture writer Owen Hatherley on a sunny bank holiday weekend, its success is unmistakeable. People are out on their terraces and in their gardens, and children are playing in the central street. It is both quiet and lively, secluded and active, private and public. The building, a long, stepped block on an almost megastructural scale, is grand without being imposing. "It's absolutely monumental; it's a huge project, but with great intimacy," says Hatherley, an ardent advocate for both modernist architecture and council housing, expressed in a series of witty, polemical books, such as A Guide to the New Ruins Of Great Britain. "It's the holy grail of housing; it's what everybody wants to do, and it manages it with great aplomb. You're part of something huge and you've got your particular space within it."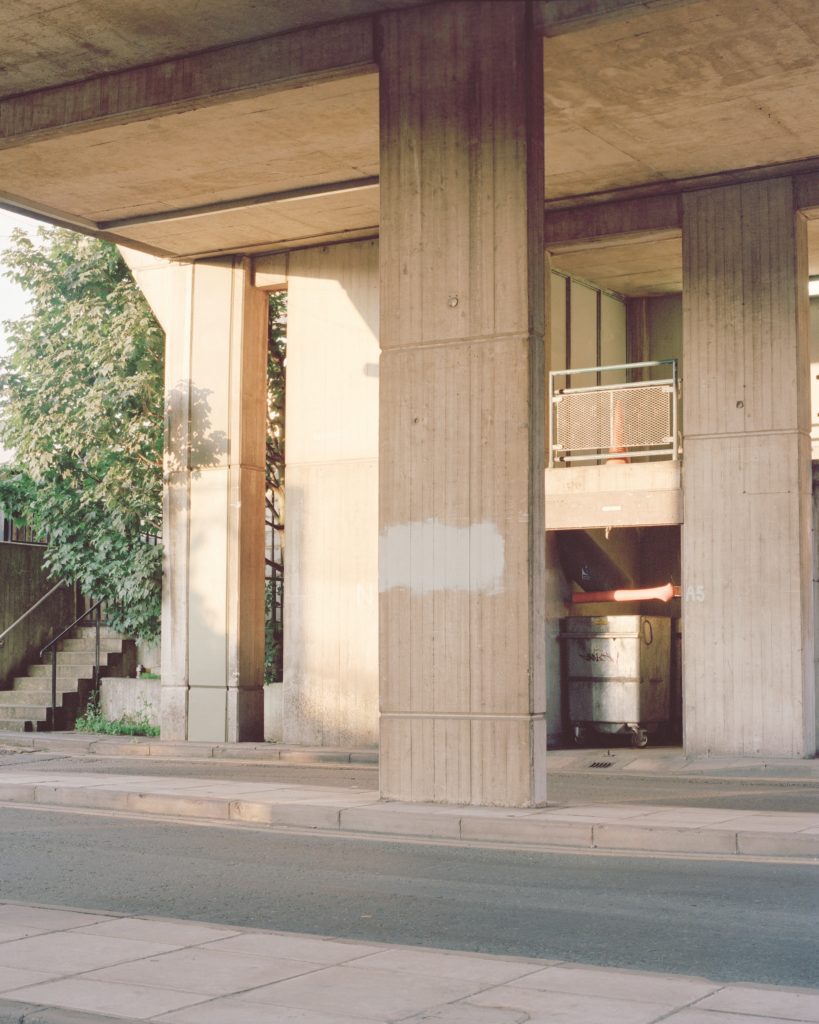 Brown, who is 88 this year, is the only living UK architect whose entire back catalogue is listed. While his buildings are preserved, what of his ideas? At the time of writing, a campaign is under way to have Brown awarded the RIBA's Royal Gold Medal, the highest honour in British architecture. This would be a long overdue recognition for an architect whose contribution to housing design went almost unrecognised in its time. [Brown was confirmed as the 2018 recipient of the Royal Gold Medal on 28th September 2o17]. But a look at these buildings reveals a paradox: They show the best that can be achieved, but also why the best is so hard to achieve, and might never be achieved again.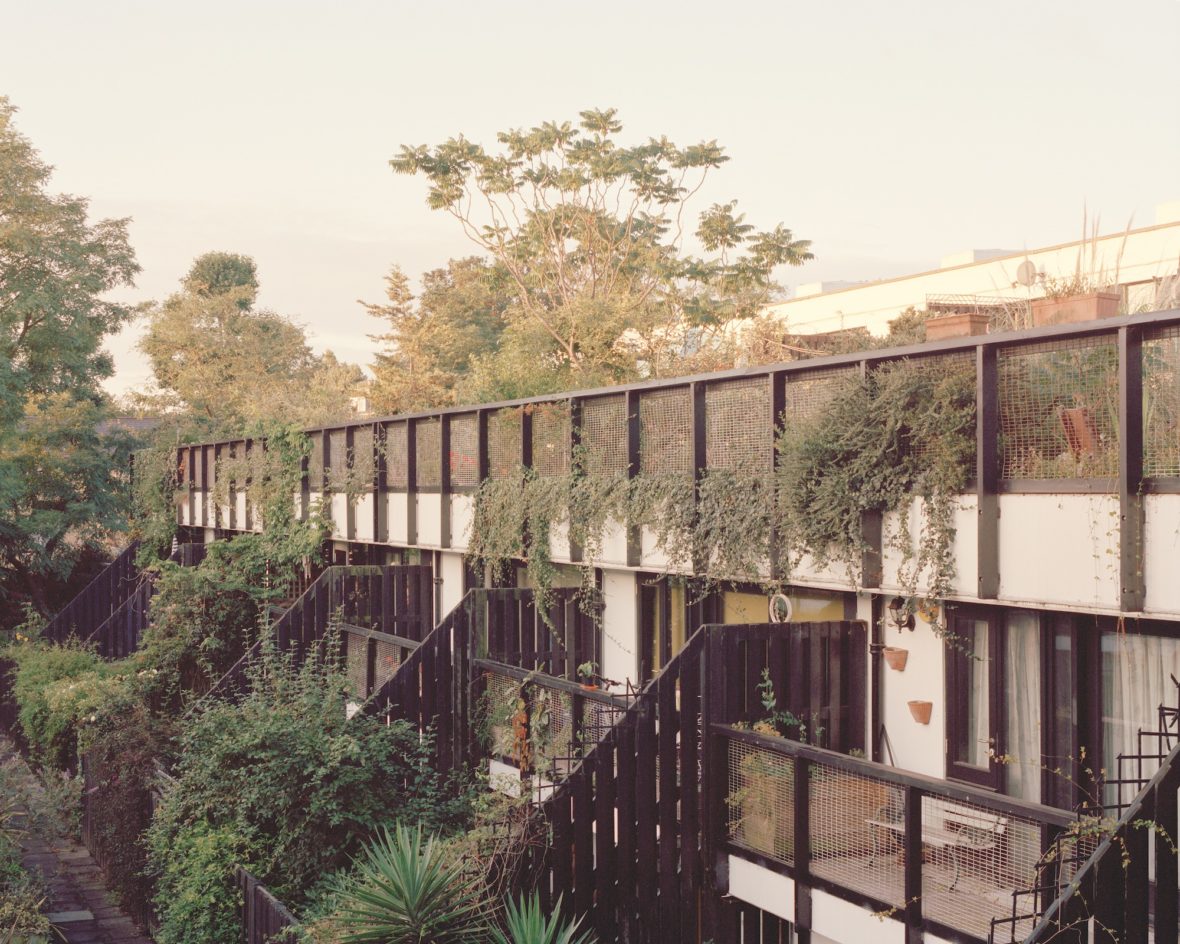 It's easier to understand how Brown's entire UK-built work can be listed when you learn that it amounts to just three buildings – all housing, all in the London borough of Camden and all remarkable. The earliest, from 1964, was the result of a housing cooperative he had founded with friends, who built five houses on a small plot at Winscombe Street in Dartmouth Park. These are a modernist interpretation of the Victorian terrace, united by a plain white upper level that overhangs the front. Each house is entered above street level, from a raised porch reached by a segment of spiral stairway protected by a curl of concrete wall. Brown's friends had not intended the project to have such architectural unity, the architect told Building Design magazine, when the houses were listed in 2014. He had met with each family privately: "They all told me what they wanted and it was more or less the same thing," he said to BD. "I went away and designed it and then showed each one the plan of their house. They all said, 'That's lovely.' Later, when they saw each other's houses, they were startled to find that they were all the same."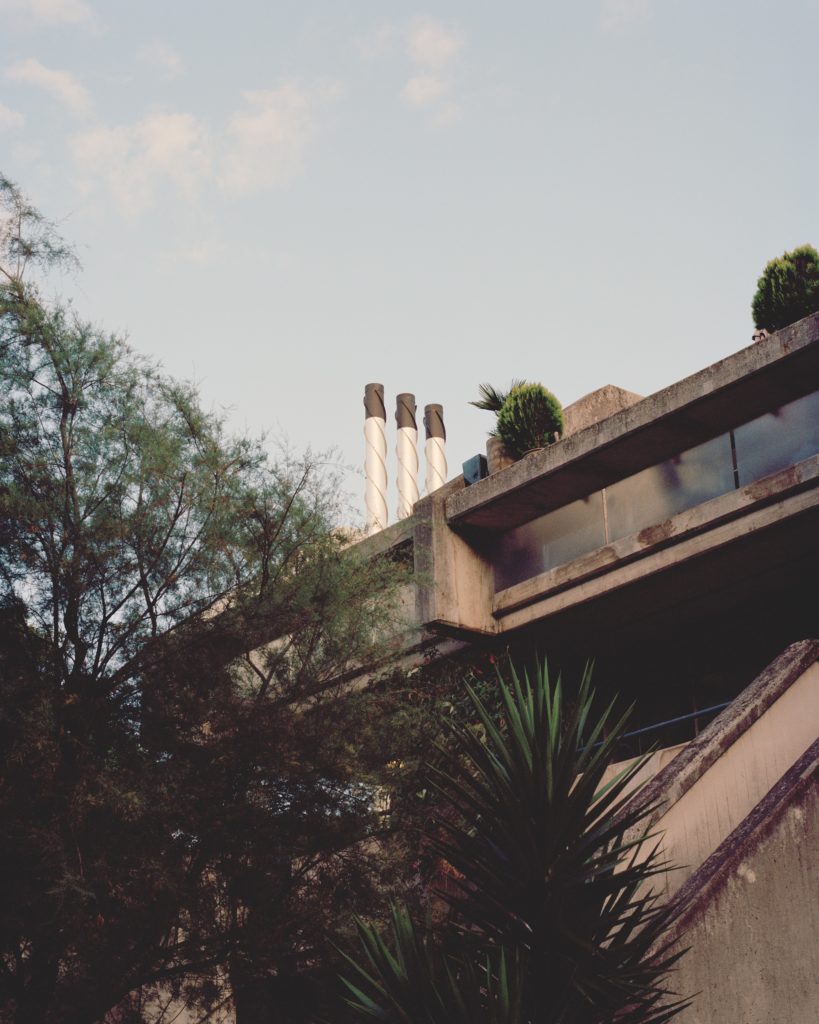 On the strength of these houses, a private project, Brown was given the job of designing the larger Dunboyne Road council estate (also called Fleet Road), completed in 1977. The family resemblance with Winscombe Street is immediately obvious, on a much larger scale, with the same spiral stairs sheltered by curved shuttered concrete. Here, the plain white volumes of the low-rise blocks are broken up and given definition and interest by a black frame; they overlook secluded central circulation spaces, abutted by private gardens that contribute their greenery to an overall pleasant boskiness. For a high-density project in the heart of a great city, it has a peaceful suburban air, and it counts among its residents Brown himself, who moved there after 40 years in Winscombe Street.
Alexandra Road, commissioned shortly after, picks up the pattern again, but varies and expands it into something truly extraordinary. The layout of the estate is simplicity itself. Arranged around a pedestrian walkway, Rowley Way, paved in red brick – striking a contrast with the grey and blue terraces on either side – it provides a direct path from one end of the long site to the other. But the whole structure is curved, taking its line from the railway that forms the northern boundary of the 16-acre site.
If the central axis had been a straight line, it would have been monumental and oppressive. But its curve makes it inviting and attractive, screening the view in a picturesque way and showing stepped gardens to their best advantage. While the way through is always clear, you are also gently enclosed; Alexandra Road is a small world of its own, but without the disadvantages of the cul-de-sac. The outward-facing gardens give it plenty of what the urban theorist Jane Jacobs – no fan of modernist public housing – called 'eyes on the street', the passive, neighbourly surveillance that reduces crime and disorder.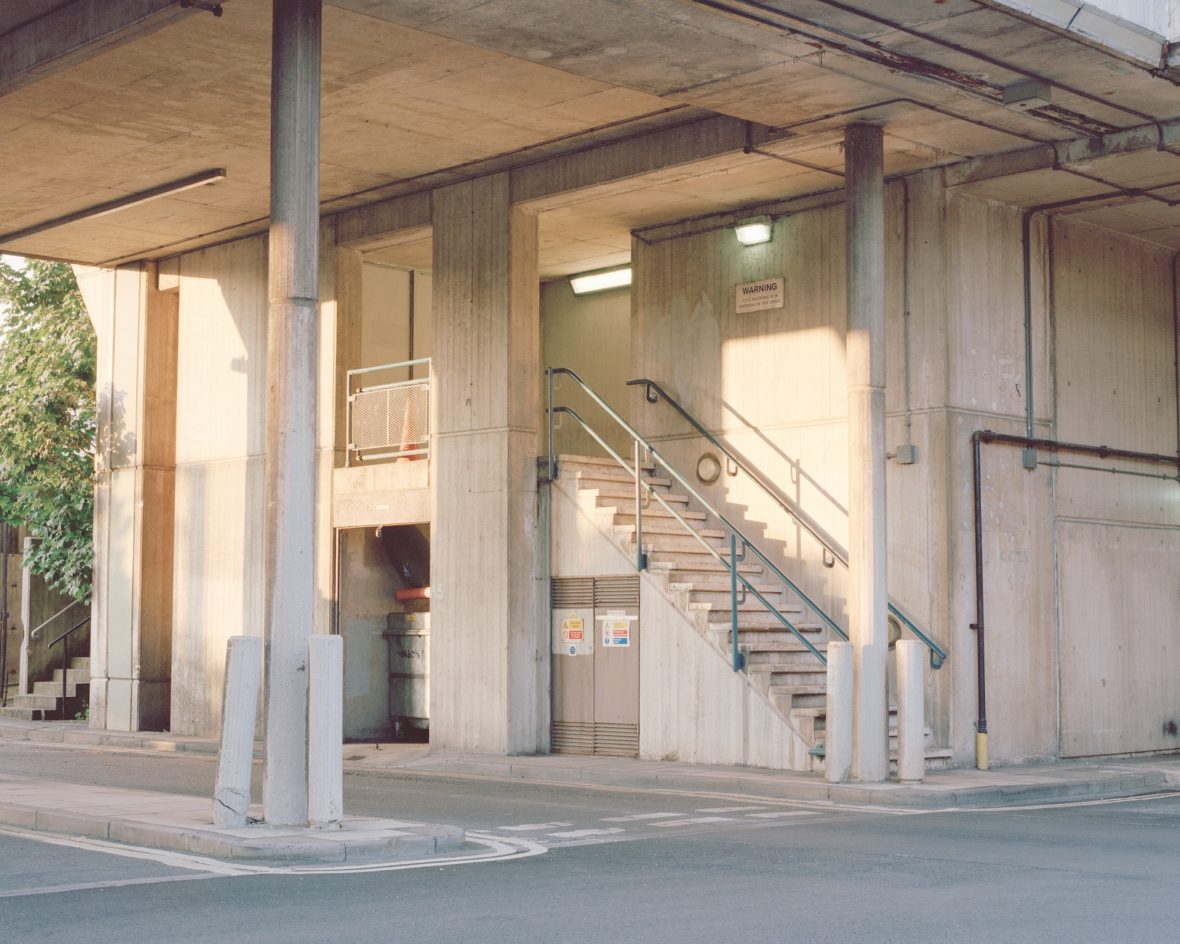 Peek over the wall of railway bridge at the western end of Rowley Way to look at the estate from the back, and you might be forgiven for thinking that you're looking at a stadium. It has the outer curve of an arena, with dramatic concrete spandrels supporting a structure that rakes outwards in tiers, like stadium seating. This thrilling heavy engineering, holding up the higher, outer curve of the street, is echoed within through the sloping buttress-like walls that screen and separate the stepped gardens. But the overriding impression is of delicacy and greenery: It froths with plants, and palms, and mature trees signpost points where the inner curve is interrupted by exits. Of course, this takes years to happen, and might explain why the initial critical reaction to the estate was fairly negative. "When these things were critiqued in the 1960s and '70s, there was always this assumption that they were reviewing buildings like you review films or records, that it was a finished product," says Hatherley, "and of course these things change, and the most obvious thing that changes is that the trees grow." Photographs taken immediately after completion show an icy white ziggurat with a couple of toothpicky saplings clinging to the path. Now every garden is grown and the concrete has weathered.
It's worth noting that Alexandra Road took 10 years to build and cost far more than was expected, partly thanks to the effects of the oil crisis on the price of labour and materials. As it came to its conclusion, it was regarded by the council as a costly mistake rather than a triumph worthy of emulation. Nevertheless, Camden made a name for itself by building public housing of unusually high quality, here and elsewhere. What made this possible?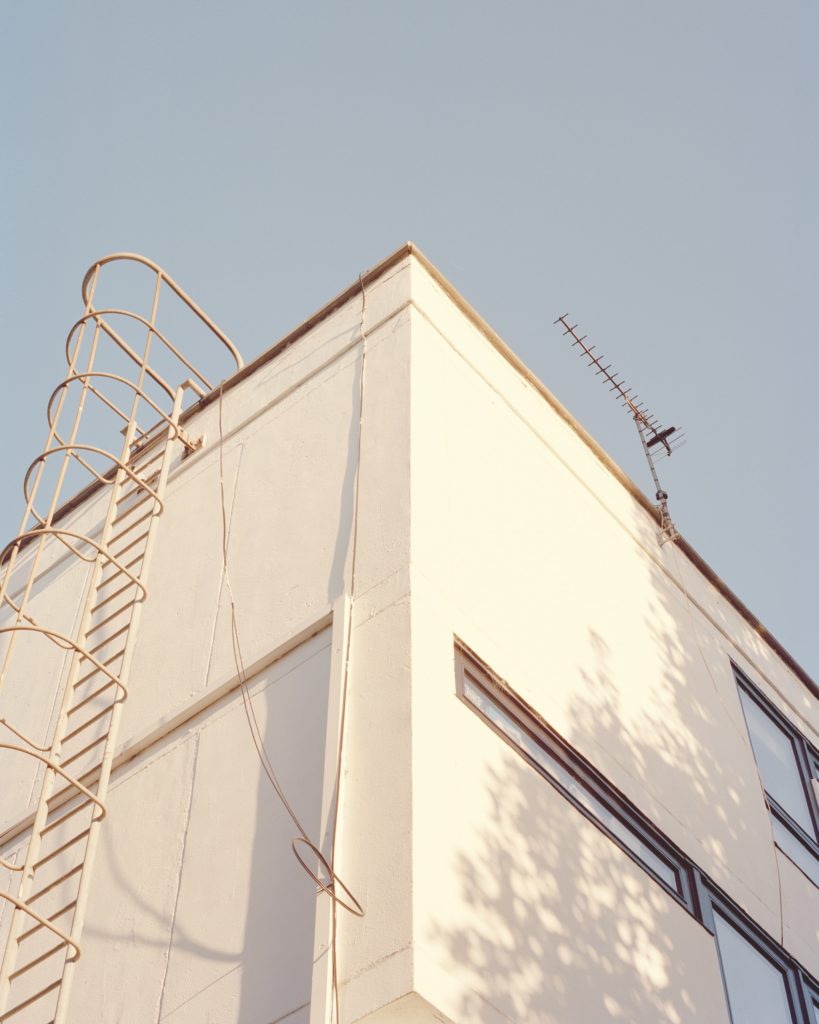 "It's hard to prove, but I think the decisive thing may have been that Camden had a big tax base," says Hatherley. "So you had quite a lot of poor areas, as you still do, but you also had Hampstead and Highgate, and a big housing budget. And you had the left intelligentsia here which otherwise doesn't exist in Britain." A large budget and political cover gave the council the confidence to reject the 'four tower blocks for thruppence' deals that developers were flogging to other, less fortunate, local authorities.
As a beneficiary of this (partly unintended) largesse, Alexandra Road is a tempting vision of what much more modernist council housing could have been, had corners not been cut. But, as Hatherley points out, that makes it a paradox: In one sense, it isn't strictly modernist.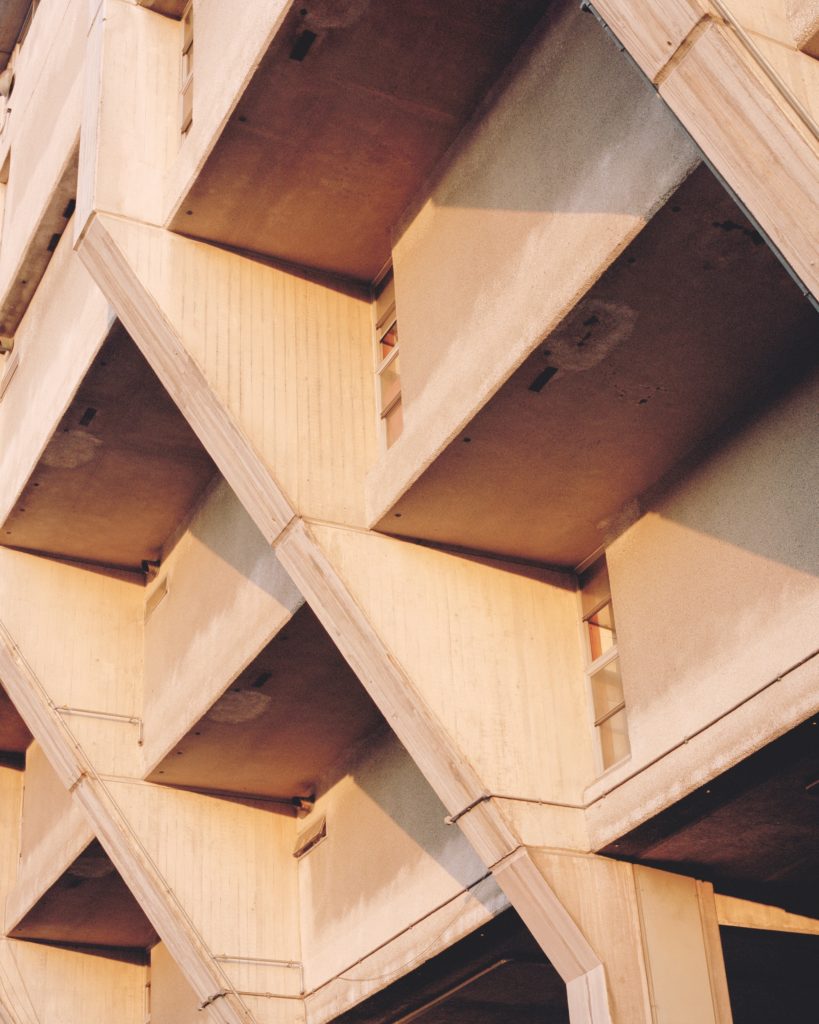 "Half of the argument for modernism was that it was cheaper," he says. " 'Actually, we don't have to pay for all of this folderol; we've got all these technologies that can do it fast and unpretentiously.' No one has ever in British housing had the confidence to say 'This is going to take 10 years; it'll cost a tonne of money, and it'll be worth it.' And that's certainly not what Camden council said." Will we ever build this way again? If the failures of modernist council housing estates are often self-evident, so too is the 30-year failure of the private sector to provide a reasonable alternative.
Brown is among the last survivors of a heroic generation of architects who were prepared to try radical solutions to the problem of mass housing. It's a problem that still haunts us today, and once again council housing is on the agenda, with Jeremy Corbyn's Labour party promising a council house-building programme on a scale unseen since the 1970s. But Alexandra Road is not necessarily a pattern to be followed – its strength is in its particularities. "So often the best stuff is like this," says Hatherley: "totally fitted to a particular site, completely fitted to a particular client and their particular needs, and unrepeatable. It has all of these qualities, and there's nothing else like it."
Photography Cian Oba-Smith
This is an extract from issue 21 of Port, out now. To buy or subscribe, click here.