The humble rectangular date window might seem an obvious adornment, but it took serial pioneer Rolex and its immortal 'Datejust' to bring it mainstream, less than 80 years ago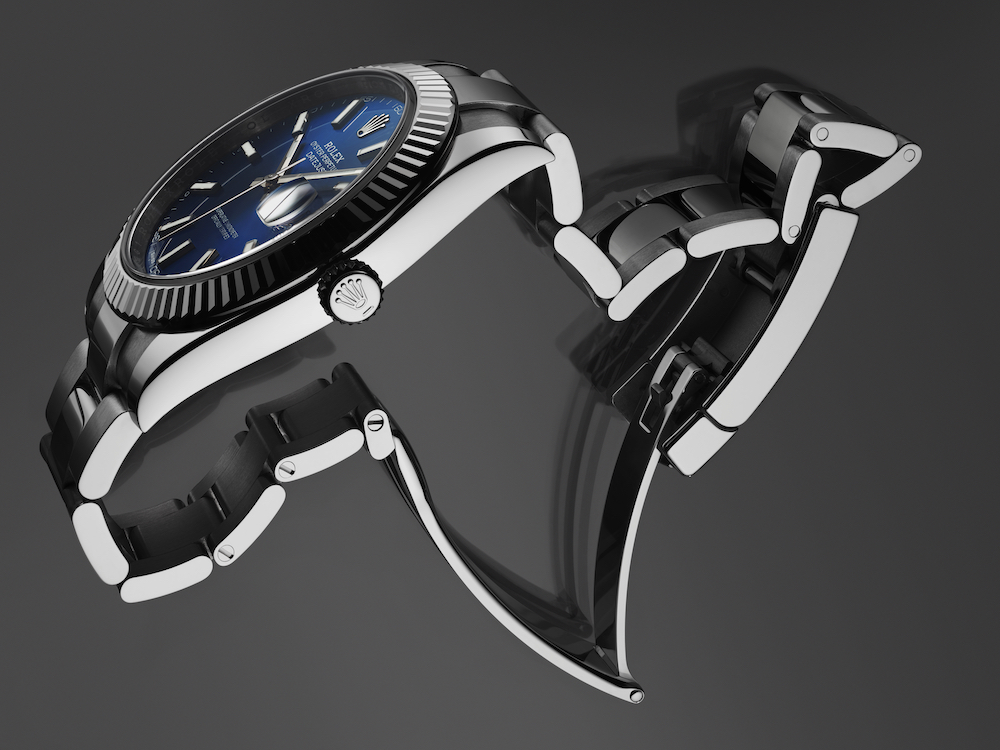 Collectors are a passionate, borderline dogmatic lot in the rarefied world of watches. If they're not taking to social media to triumphantly celebrate their steel GMT-Master II in period-correct 'Pepsi' colourway (for the uninitiated, this is code for a 24-hour bezel in blue and red), then self-confessed watch nerds will be bemoaning the very same Rolex for its waiting list (if you can convince your friendly neighbourhood authorised dealer to chalk you up in the first place).
So it says everything that such a seemingly innocuous feature as a date window could inspire enough debate to warrant over 50,000 Instagram posts – and they're just the ones that have been tagged #nodate.
Yes, no date. The popular-unpopular feeling towards that tiny metallic frame at either three, four or six o'clock is that it has no place on a vintage dial design, or squeezed awkwardly between chronograph counters. Occasionally, the vapours are indeed justified, if we're being pedantic (which we are). The past decade's craze for archive raiding and rose-tinted throwbacks – arguably fuelled by the nostalgia that always brews following a financial crash – has brought back some gorgeous mid-century designs, which haven't always been 100 per cent faithful. What's that date doing on a 1967 reissue?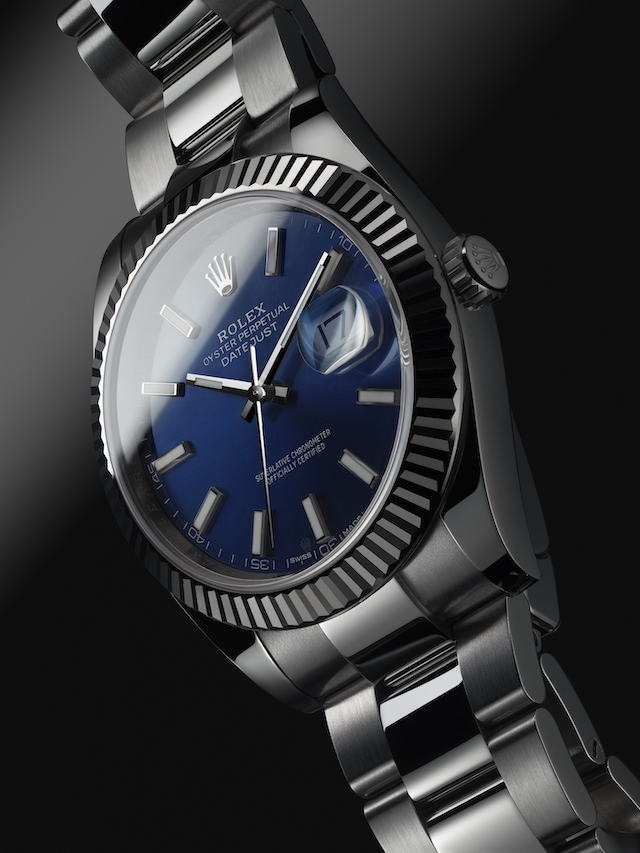 But hang on… Why wouldn't wristwatches from 60 or 70 years ago feature something as commonplace as a date window? The truth is, the feature wasn't invented until 1945, by Rolex. You're looking at the most recent iteration of its pioneering 'Datejust' right now, a model that might be almost 80 years old, but that's a blip in Swiss watchmaking.
This particular Datejust is also most definitely not a vintage revival, dressed as crisply as iceberg lettuce and embodying all of Rolex's up-to-the-minute mechanical bells and whistles – just as 1945's Datejust did, in fact. As well as its newfangled 'roulette' date, whose numbers alternated between red and black, it consolidated all the major innovations that the brand had contributed to the modern wristwatch up until then: chronometric precision (first chronometer certificates granted to a Rolex wristwatch as of 1910), waterproofness (creation of the screwed, rubber-gasket 'Oyster' case in 1926) and self-winding (via its 'Perpetual' rotor patented in 1931).
What took its titular date system – a number ring circling the top of the movement, toothed on the inside and nudged every 24 hours by a small cog – so long? Perhaps watchmakers would have been inclined to include a basic date indication sooner if our calendar months were more consistent, or if we could be surer of ourselves beyond simply remembering to wind the damn thing. Many more would rely on their watch rather than reaching for the diary if they definitely hadn't forgotten to adjust it on the 1st of March, May, July or December. A situation you can blame on the vanity of Emperor Augustus in 8 BCE. Julius Caesar's son is broadly seen as the architect of our 48-month leap-year calendar. In honour of his overthrowing Antony and Cleopatra in the sixth month of 31 BCE, so-called Sextilis was renamed Augustus. But unlike Caesar's own July, Sextilis only had 30 days, so he one-upped August to 31, which meant that February, September and October had to be clipped. To adjust for the solar year's extra quarter-day, the 365-day civil year of course needed to 'leap' every fourth. The longest run of calendar-correct confidence we can therefore enjoy is 92 days, from 1 July to 30 September.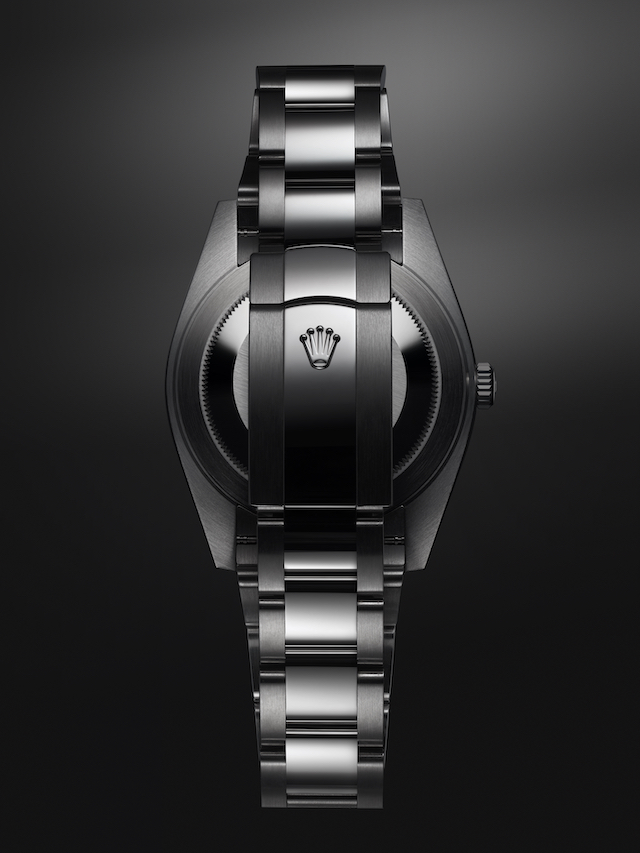 The relative novelty of the lone date indication comes as an even greater surprise when you consider horological history's many examples of the perpetual calendar, which perfectly accounted for all the above foibles of the Julian calendar. Day, month and year always correct, even on leap years, thanks to a fiendishly complicated mechanism just behind the dial, governed at heart by a 48-toothed cam that completes a single turn once every 48 months – first seen in a Thomas Mudge pocket watch in 1764.
Another full 181 years to pare things back to a single window? Apart from the fact Hans Wilsdorf didn't set up shop in London until 1905, before upping sticks for Geneva, you can bet your bottom Swiss franc he simply wanted to get it right. That's what Rolex does best, and why, though progress may seem glacial, progress is always in motion, as substantial as a glacier. If you're lucky enough to get your wrist under a Rolex, you can be sure the most finely tuned mechanics are by your side, for life.
Girard-Perregaux's sibling MIMO Watch had coined the window format in 1930, but the Datejust's was the first to jump every midnight, so always discretely legible rather than halfway between two chopped-off numbers. Powered by the new Calibre 740, the window was located at three o'clock because most wear theirs on the left arm, so the date can peek easily from your cuff – an arrangement that almost universally persists.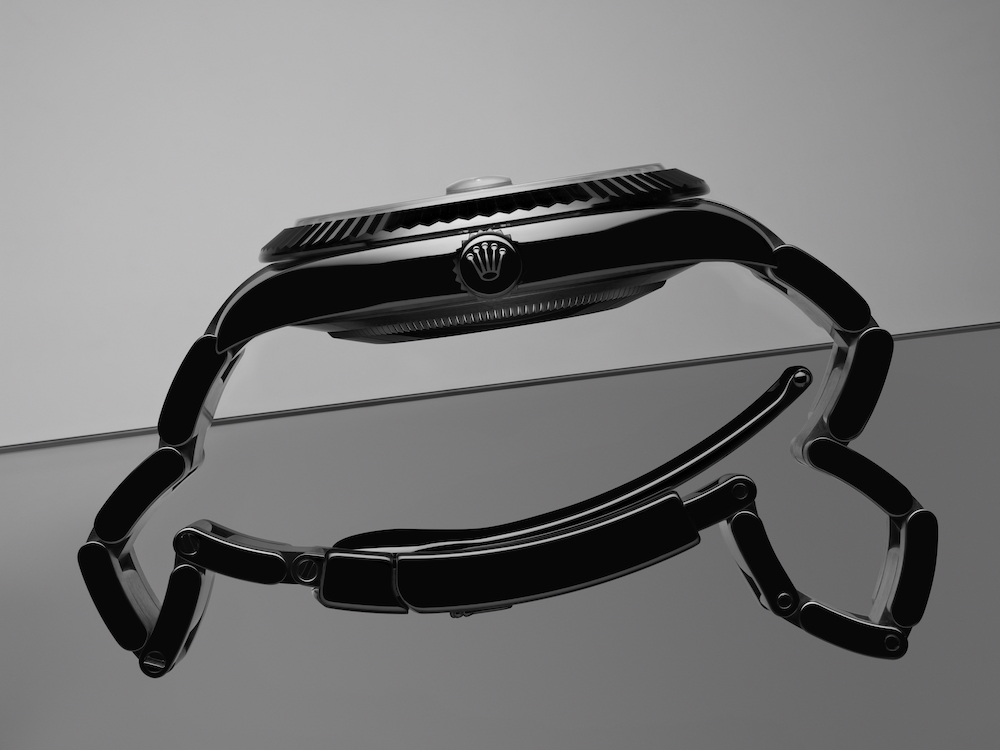 The 'just' suffix stood for 'just in time', as the date clicked over at midnight… but not quite as precisely as billed. Its switchover started a couple of hours before, only completely disengaging the switch tooth from the date wheel around 2 am. This made adjusting the date anywhere around the late evening or early morning mechanically precarious and warranty-invalidating – a four-hour no fly zone that brands using basic Sellita or ETA movements still have to flag up in their user manuals.
It was Rolex again who innovated the work-around, adapting the date-change mechanism in 1955 to jump instantly. A spring is slowly compressed by a cam attached to the core geartrain, released come the midnight hour with blink-and-miss-it speed. The same breakthrough Datejust also featured the new Cyclops magnifying lens, released two years prior on the recommendation of Hans Wilsdorf's long-sighted (and far-sighted, for that matter) wife.
By the time the '1680' Submariner came to market in the late-'60s – the first of Rolex's pioneering diving family to be equipped with a date – the completion of the sub-aqua watch's transition from specialist SCUBA tool to fashion accessory was deemed complete, so ubiquitous had the date window become, so quickly.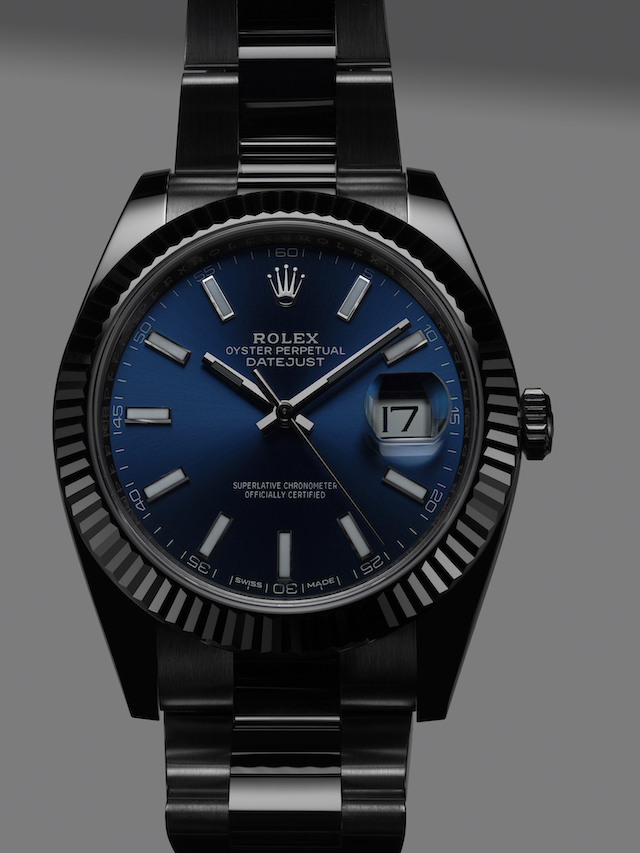 As for the current '41' iteration you see here, it says everything of 1955's evolution that Datejust's eponymous gadgetry remains largely untweaked – just serving a larger 41mm beast. Being Rolex though, the rest is as cutting-edge as a mechanical timekeeper can be in 2022. Its '3235' movement's balance wheel ticks at a rate regulated extremely precisely via gold Microstella nuts dotting its circumference. The coiled hairspring it oscillates about is buffered by high-performance Paraflex shock absorbers, again designed and patented by Rolex and made entirely in-house at one of the giant's state-of-the-art facilities dotting the Jura region. The hairspring itself is made of optimised blue 'Parachrom', resistant to all our digital devices' magnetic pollution and 10 times more precise than a traditional hairspring in case of shocks: to be exact, −2/+2 seconds-per-day precise, above and beyond the −4/+6 envelope dictated by Switzerland's chronometer certification body, COSC (who certify every Rolex, nonetheless).
Regardless of rheumy-eyed nostalgia, it's a firm yes date in this camp.
Photography Robin Broadbent
Post production Seth Personett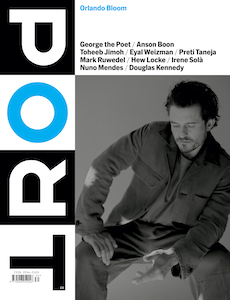 This article is taken from Port issue 30. To continue reading, buy the issue or subscribe here