Louis Vuitton has played an unexpected song for just over 20 years, a rare example of fashion reaching beyond its comfort zone into hardcore horology
Back in 2002, no one was expecting Louis Vuitton to launch a watch. As a conglomerate LVMH already had its watch bases well and truly covered from the automotive sportiness of TAG Heuer to the bejewelled confections at Chaumet. What could a luggage brand bring to the table apart from maybe a new take on a GMT?
Louis Vuitton's opening salvo was solid. The Tambour, with its drum-shaped case, hence the name, translated some of the Maison's design codes – its monogrammed canvas and the precise yellow of the waxed thread used on its leather goods – into a classic three-hander. It was a quietly confident launch that in no way prepared everyone for the crazy creativity that was to follow. There were signposts. The brand launched brightly coloured Regatta watches, devised the Orientation with its two compasses so you can find north in either hemisphere and used its Mysterieuse to debut its first in-house movement, magically hidden from view. But it was 2009's Spin Time where the fun really started.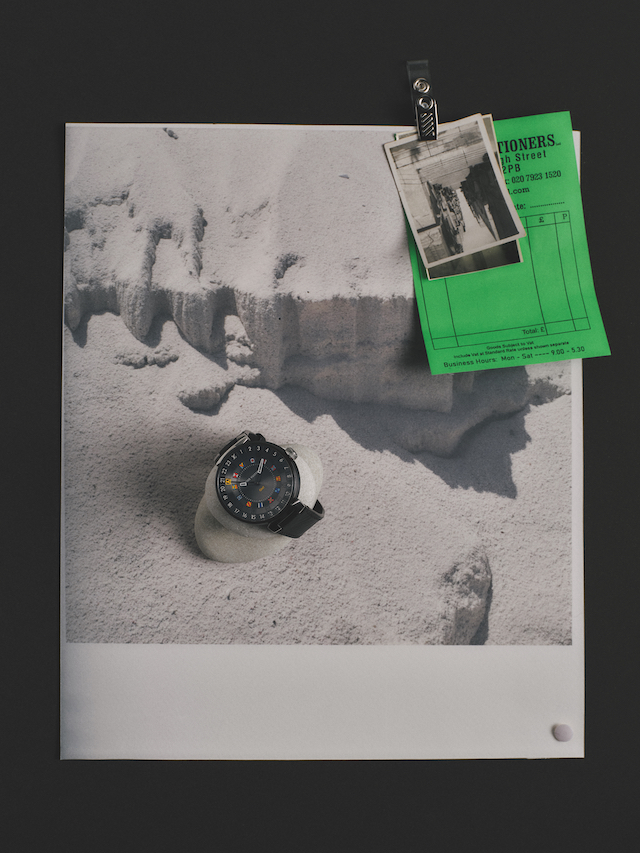 Time and travel have always been the dual inspirations at the heart of Louis Vuitton's adventures in watchmaking. For the Spin Time this came in the form of split-flap departure boards, whose clacking was the soundtrack of train stations and airports. It was in the latter where the inspiration for a new form of jumping hour came to Michael Navas, designer and founder of La Fabrique du Temps – a high-end movement maker spun-off from febrile mid-noughties complications skunkworks, BNB Concept, which Louis Vuitton went on to acquire in 2011.
Navas took the usual single hour module and replaced it with 12 spinning cubes. Every 60 minutes, the hour cube with its numeral visible would spin back to neutral, while the next cube in the sequence would turn to reveal its number. It was an industry first and a sign that Louis Vuitton didn't want to be just another fashion house with a watch brand; it wanted to be taken seriously as a watchmaker.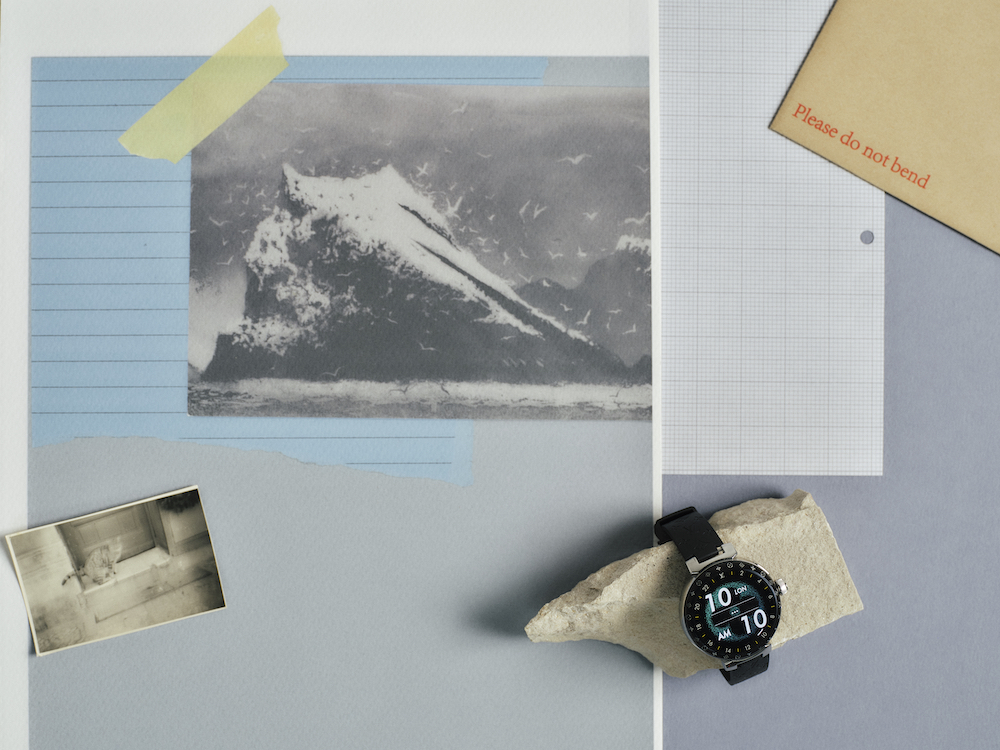 Louis Vuitton, like other fashion houses who had become major players in the watch industry, creatively parlayed the maison's aesthetic touchpoints into its watches. The Tambour Moon collection – the name referring to the newly concave dial that gives the design a crescent-shaped profile rather than the presence of a moonphase – was the epitome of this, with numerous references to Louis Vuitton iconography in its designs. Its star-shaped flower motifs had become spinning small seconds; the brand's signature shade of yellow was used as the tip of a GMT hand, which was wittily shaped like a Vuitton 'V', and the rice-grain detail on the dial was a nod to the weave of its Damier Graphite canvas. The straps also took inspiration from the brand's back catalogue, featuring iconic fabrics, such as its Monogram and Damier canvases, alongside more traditional leathers and rubber.
Given its ocean associations – Louis Vuitton hosts its own regatta, the Louis Vuitton Cup, which is seen as preparation for the America's Cup – it seemed natural that the brand's next move would be its take on a diving watch. Which it did, though not in the way anyone expected. What Louis Vuitton did with its 2021 Street Diver was understand that all the functional elements that comprise a diving watch – the tactile rotating bezel, bubble-round indices, legible dials, luminescence – are the very things that make this design so desirable. With their futuristic vibe and bold colours, the Street Divers offered a 21st century take on a classic style, creating a timepiece that was just as comfortable in a dive bar as it was on a diving boat, a piece of high fashion for the jet set.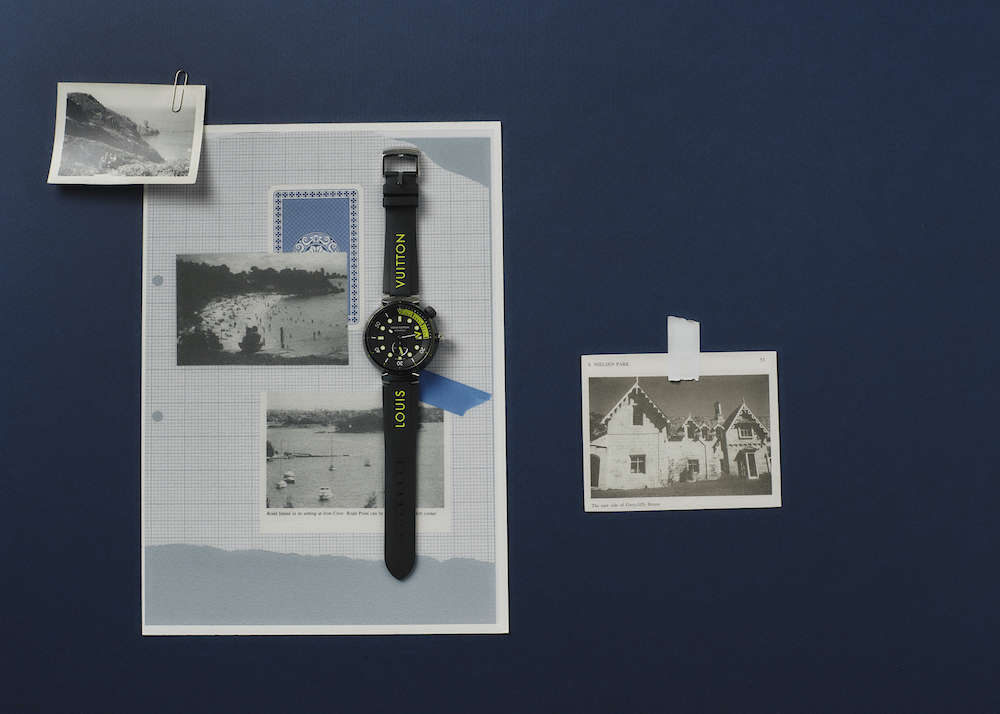 And it was the jet set, or rather the gentleman traveller, that was the inspiration when Louis Vuitton decided to dip its toe in more connected waters. When the Apple Watch launched back in 2015, many luxury watch brands rushed to jump on the virtual bandwagon, unveiling what appeared to be glorified movement trackers packaged up in a traditional-looking watch case. Louis Vuitton's Tambour Horizon was the exact opposite. This was a smartwatch that was a bona fide travel companion. Rather than just check your heart rate through Louis Vuitton's My Travel app you could, well, travel the world. It had city guides, could store your flight information, your boarding passes, and your hotel reservations. It was the ultimate synergy of travel and time, of Louis Vuitton's origins and its future. Its second incarnation, the Light Up, now has a gorgeous infinity dial adorned with 24 LED lights that transmit glow-in-the-dark animations, such as the Lunar New Year animal as an animated rabbit lantern jumping over handbags. It's another incarnation of the Tambour that definitively proves Louis Vuitton is a maison that marches to the idiosyncratic beat of its own drum.
Photography Ivona Chrzastek
Set Design Lucy Blofeld
Art Direction Serene Khan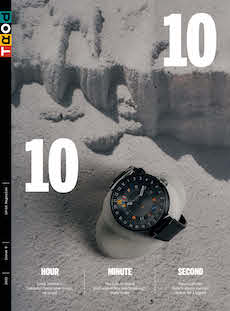 This 1010 cover story is taken from Port issue 32. To continue reading, buy the issue or subscribe here