The most venerable practitioners of haute horology may nurture their craft in necessarily classical fashion, but forget about chocolate-box, timbered chalets with painted shutters – the modern watch manufacture is more likely to be a starkly modernist affair, wedged into the Jura mountain's rolling slopes, conforming to Switzerland's eco-forward, net-zero 'Minergie' construction standards. Some increasingly grand designs are housing the creation of these miniature masterpieces – juxtaposed to their bucolic setting as wilfully as their output is archaic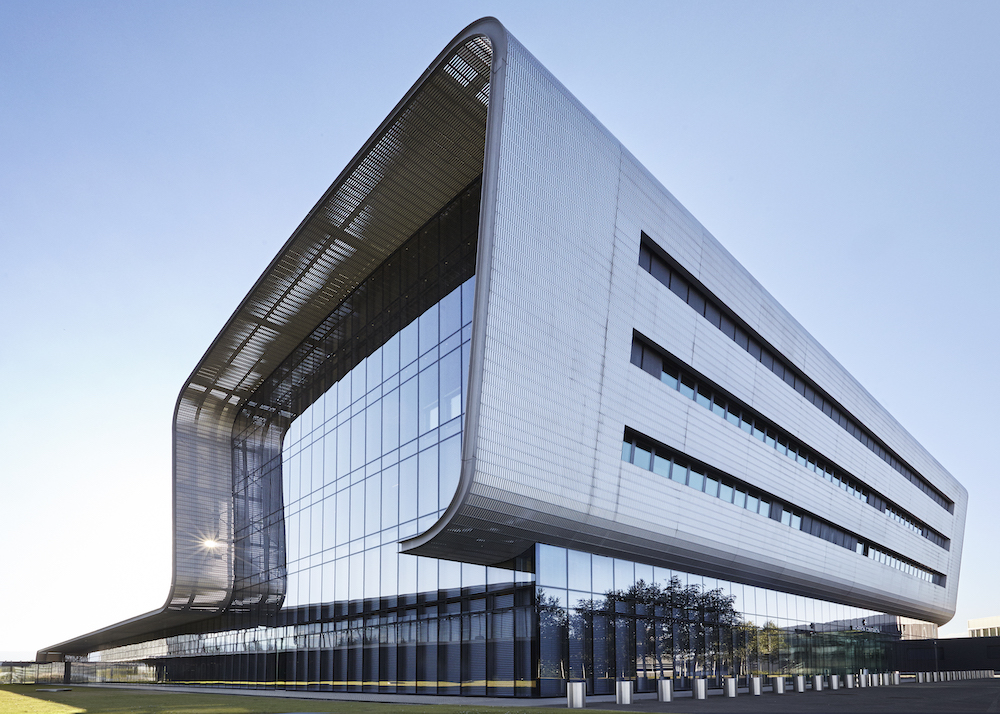 Plan-les-Watches
Drive southwest out of Geneva's medieval Old Town and things rapidly yield to scrappy concrete edgeland. Then suddenly: a spotless industrial park in the suburb of Plans-les-Ouates appears, plastered with gleaming überfactories belonging to some of Switzerland's top brands. Most significantly, Patek Philippe on Chemin du Pont-du-Centenaire, fronted by its famous Spirale sculpture. Next door, there's Rolex's mammoth 11-storey building, which covers the area of five football pitches yet solely focuses on the manufacture of cases and bracelets, even operating its own gold foundry on-site.
On the western edge of the park, you'll find within walking distance of each other Piaget's jewellery, haute horlogerie and case-making facility, along with Frédérique Constant's manufacture and Harry Winston's too. But nestled on the outskirts of the appropriately named Chemin du Tourbillon, you'll find the most spectacular: Vacheron Constantin.
Designed and built by Swiss-born French architect Bernard Tschumi and his practice (2001–2005), a metal envelope is biomorphically folded over a concrete structure, strangely harmonious with the surrounding parkland and reminiscent of Marc Newson's early-'90s chrome furniture.
The curved metal envelope is supposed to serve as a levelling, common denominator for both manufacturing and management: traditionally, blue-collar machinists have toiled in gloomy basements, while white-collar artisans and execs were housed in the sunlit upper storeys. The CNC machines will always be street level, given their sheer tonnage, but their operators can hold their heads rightly high.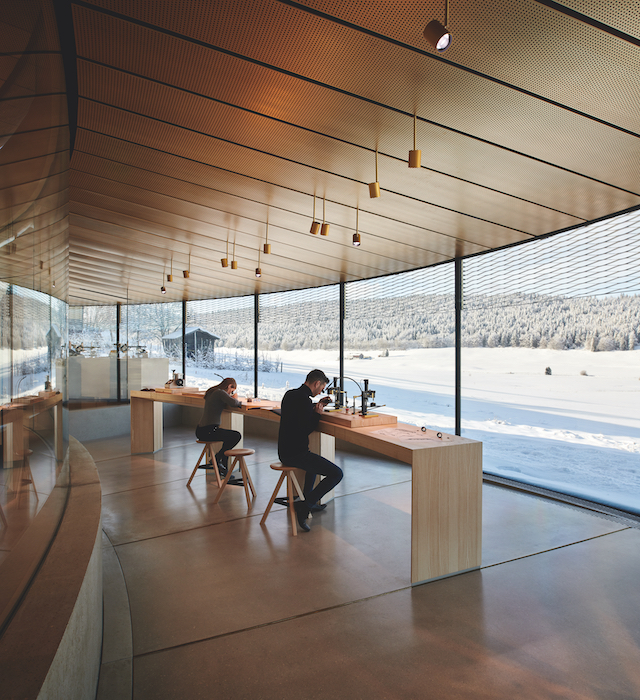 Bold as Brassus
Le Brassus is a tiny village in the Vallée de Joux: a meandering 60-minute drive up from Geneva airport into an Elysian field of high-altitude horology. Home also to Blancpain and Jaeger-LeCoultre (all connected by the same spinal road), it was the Silicon Valley of its age over 150 years ago, pioneering micro-mechanical super-computers and attracting the finest minds.
Social geography is everything for Swiss watchmaking, and while the Joux is no longer reliant on 19th-century dairy farmers hanging up their cattle prods come the first flurry of winter, pivoting to crafting tiny screws from iron ore mined from the surrounding hills, watchmakers remain proud homebodies. So Audemars Piguet stays stoically put in Le Brassus, where they've been since 1875; modernising nevertheless, further-flung employees doggedly applying snow-chains to their tyres every November.
This aspic-preserved industrial model, not to mention AP's breathless feats of mechanical innovation, are celebrated by a new Musée Atelier annexe (2014–2020), bedded organically into the adjoining valley as a spiral in architectural form – the shape of every mechanical timekeeper's ticking heart. Bjarke Ingels and his Danish practice, BIG have housed the Audemars family's priceless collection, as well as their most elite watchmakers' benches, all within cleverly delineated 'swoops', supported by curved glass walls. A widescreen temple to timekeeping, the building is topped by a lusciously grassed winding roof just out of reach from the cows outside.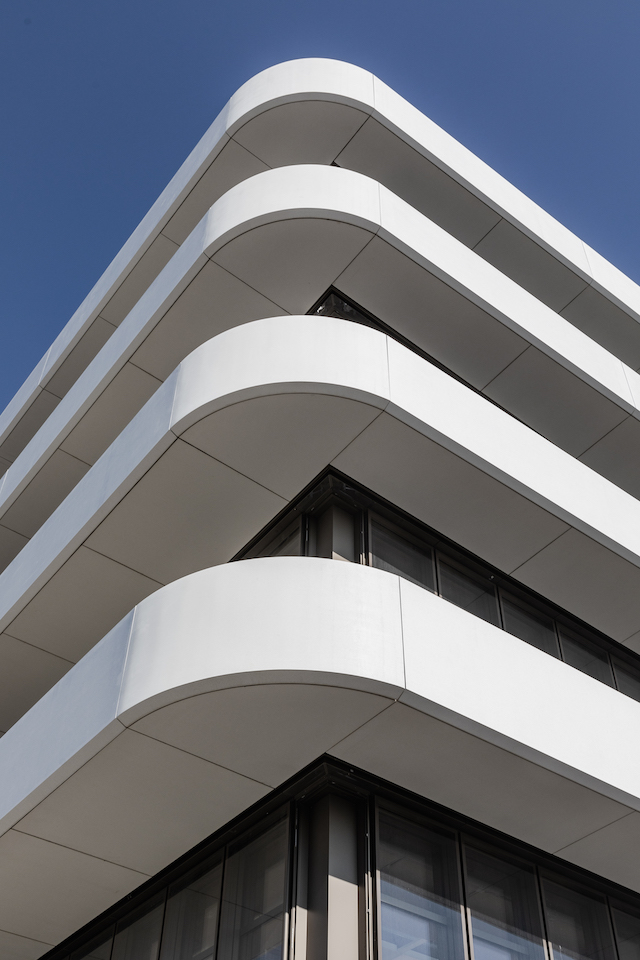 V.I.PP6
Five years of massively ambitious construction work came to completion at the start of 2020: Patek Philippe's superyacht-style 'PP6', immediately next door to 1996's building, which the watchmaker had outgrown within 8 years. All despite a production of just 66,000 tiny timepieces a year.
Its monochrome Stormtrooper aesthetic stretching 200 metres, the 10 storeys (four of them underground) unite every one of the house's Genevan manufacturing ateliers – a great advantage given the growing complexity of production operations (final assembly of the parts remains housed over the road). Moreover, PP6 offers ample space for the rare métiers d'art handcrafts being preserved for the future by Patek Philippe, and, by the same token, training of employees across the board.
Donning starched-white lab coats and funnelling through the 'boulevard' that feeds every employee up and outwards to their respective workspace, what immediately strikes us is the breadth of every corridor. This is because, unlike the industrial MO mentioned above, huge multi-axis CNC milling and turning machines occupy every floor, not just the basement. And they need to be easily moved around.
It's not all starchitect swagger, then – the art of watchmaking itself is being modernised as well as rehoused.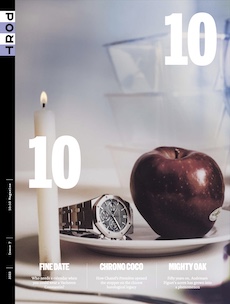 This article is taken from Port issue 31. To continue reading, buy the issue or subscribe here