Nick Rainsford opens up this floral white, to fight off the last remnants of winter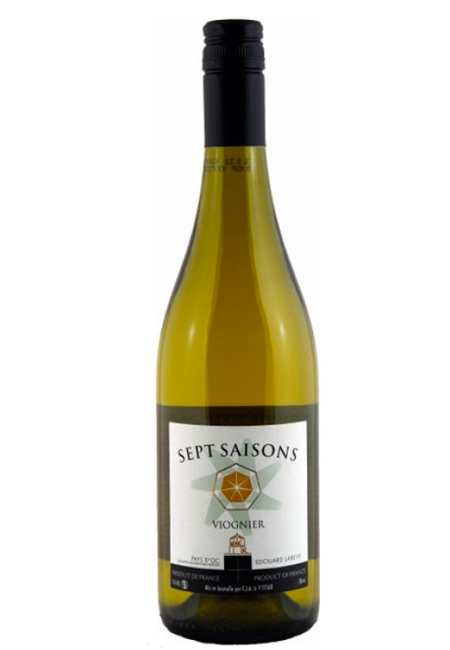 When first thinking about what to write for this column, the early signs of spring were beginning to make an appearance, so I decided to focus on a white wine. However, since first conceiving the idea and writing this piece, the weather has thrown something of a spanner in the works – my word if it isn't cold! Should I change the subject of this week's column? Who is going to be drinking white wine in this temperature? Well, I'm sticking to my guns. This week's wine is a Viognier from the Languedoc region in France. It's a robust enough white to stand up to this weather, and hopefully have those who would normally go for a warm red reaching for something different.
The Sept Saisons Viognier is made purely from the Viognier grape – a grape somewhat shrouded in mystery, as no one is quite sure of its origins – and is made by winemaker Edouard Labeye. The Languedoc area produces around a third of France's wine grapes: the climate is incredibly hot with dry summers, and most of the rainfall coming throughout winter. A few experts argue that Viognier is a notoriously difficult grape to grow, (it's prone to disease and has an unpredictable yield), and should only be picked when fully ripe. But doesn't this make it all the more special, considering the amount of work, care and attention that has gone into this bottle of wine?
Once in the mouth, the wine has a light floral acidity, which balances out the peach and melon fruitiness of the viognier grape. On the palate, the wine is quite crisp, finishing with a delicate hint of apricot and a slight dryness that leaves you wanting more. This wine is meant to be drunk young, as most viogniers lose their floral aroma after around three years. When pairing with food, the highly aromatic and floral fruitiness of the wine mean that it can take almost whatever you can throw at it. Great with white meats, such as pork chops or with spicy Asian dishes like noodle soups and fish curries, this wine will certainly help you keep the cold at bay.