Nick Rainsford recommends this musky, plum-noted red wine from the Puglia region of Southern Italy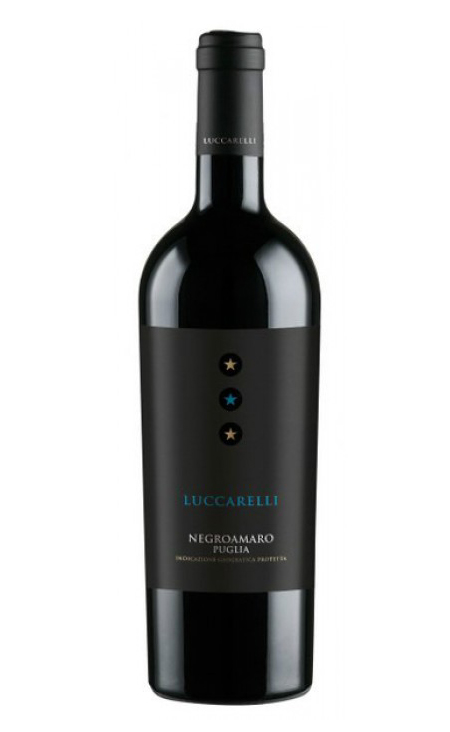 Wine. Wine. When writing about wine, it's easy to get carried away with pomp – or give in to the temptation to go all Jilly Goolden and come across as a nob. Most people who drink wine know what they like and stick to it. We are creatures of habit. After a long day at work, the last thing most people want to do is wander around a bottle shop, dithering over the Burgundian or Californian Pinot Noir. Instead, we go to the supermarket and probably buy whatever's on offer.
But there are some who really care about wine they buy. They may even have a few "special bottles" tucked away somewhere. If you're either of these – or neither of these – the fact you're reading this means you have at least some interest in wine.
The wine I'm currently tasting is a 2011 Luccarelli Negroamaro from Puglia, Southern Italy. Puglia is famed for it's Negroamaro and Primitivo grape varieties: with its long hot summer days and breezy nights, the grapes mature a little slower, allowing a depth and complexity of flavour to develop. This particular Negroamaro varies a little from most, as it's a varietal wine: Negroamaros are typically blended, but this one is not. It also deviates as it's non-oaken. Negroamaros' chief characteristics is a sweet muskiness, like that of an old leathered Winchester chair drenched in the aroma of old pipe tobacco. This particular wine (though retaining some of the muskiness) has a much fresher aroma – think red cherries and redcurrants, and you're just about there. The colour is a deep ruby red, which it holds well when held up to the light. The legs are limited compared to some of the regions other Negroamaros, clocking in at a medium 13.5 percent abv.
In the mouth – the most important part – it is medium bodied and versatile, offering up first a wave of cranberry followed by ripe, deep purple English plum. The plum provides a wonderful balance on first taste, followed by a rise of acidity at the end (though much lighter than expected). The lingering hint of the red fruit leaves a satisfying, though tannic after taste.
This is an ideal wine for a frosty night spent with friends, consumed alongside hearty tomato based pasta. It would do well when put to more hearty red meat dishes such as a good char grilled steak or cassoulet. It can of course be drunk just as equally on its own in front of the fire, accompanied by pyjamas. It won't disappoint.