This week's hearty red will warm you through the autumn, drawing on several grapes to achieve its rich and full bodied flavour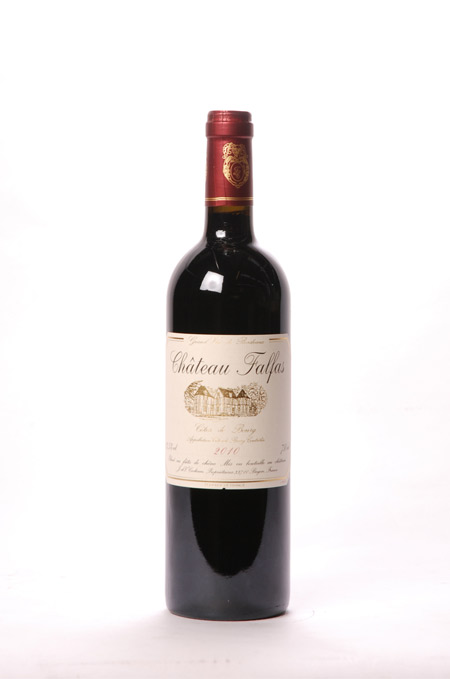 Well, that's summer gone isn't it? Still, we had a good run, and though the bite of winter has yet to take full affect, I personally love autumn and winter fare. Winter is the season of hearty stews and casseroles, scrumptious pies and oodles of root veg. I'm definitely a winter cook: ask me to make a pie, and brother, I'm your man. I'm a one pot wonder, and big and hearty is my kind of cooking. Big and hearty is also how I like my reds, especially at this time of the year, when a hearty glass can help you forget that it's horrible outside. May I put forward then this cheeky little number, a mongrel of a wine, but one that ticks all the boxes, this weeks wine, Chateau Falfas 2010.
Situated in the Bordeaux region, and once supplier of wine to the English court, Chateau Falfas is run by husband and wife team Veronique and John Cochran. The chateau's been using biodynamic methods since 1988, which means that the land is worked, maintained and cultivated in line with the seasons, the biology of the soil and the surrounding environment. It also means that there are no synthetic chemical products of any kind used, be they fungicides, herbicides, insecticides or fertilisers. Being in Bordeaux, and having that great limestone foundation with its calcium rich soil means that the wines the chateau produces are the result of mother nature at work, which is really how you want to enjoy your wine. The best wines are grown, as opposed to made, therefore the best winemaker is one who allows the character of the grape to show, rather than their own hand.
The wine itself, as I said earlier, is something of a mongrel. If it were a dog, it's be a combination of Lassie, Bonnie from Blue Peter and Pickles, the dog that found the World Cup trophy, it's that good. Made up of 55 percent Merlot, 30 percent Carbernet Sauvignon, 10 percent Cabernet Franc and five percent Malbec, it's quite a mix I think you'll agree. On the nose you're greeted by dark forest fruits, a smell as sweet as a stolen kiss, with some warming and tempting spices in the background. In the mouth it's ripe with tannins and very rich – the fruit comes through and seeps in to your soul, giving it a little hug on it's way down. If it's cold outside, whack yourself a stew on and enjoy.