Done with his decorating and with birthdays abounding, Nick pops open a bottle of the fizzy stuff from prestigious champagne house Bollinger to celebrate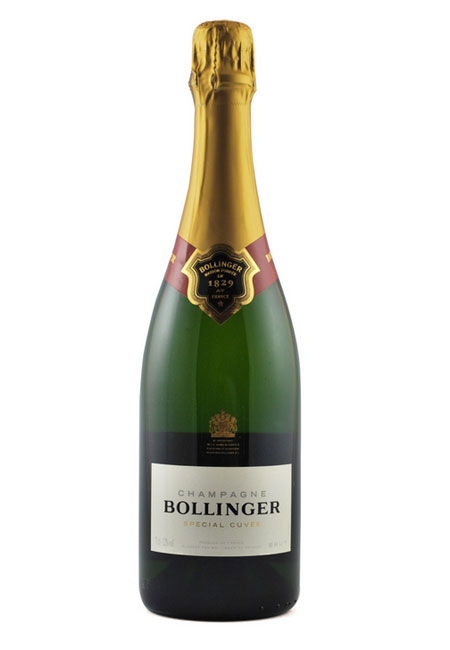 We had something of a cliff-hanger in my last column (well, as much as one can get in a wine column). I was left waiting for a wallpaper stripper, which like Godot, looked unlikely to ever show. Well folks, the stripper did eventually arrive and my decorating continued with gusto. I know that'll have been playing on your minds – forget how Breaking Bad will end, or how Sherlock survived his rooftop plummet… How did Nick's decorating go? Very well. We celebrated.
This weekend, the celebrations continue as it's my girlfriend's birthday. Such an occasion needs a drink that befits it, and seeing as I haven't featured any fizz so far, now seems like the perfect opportunity to do so. This begs the question: champagne or prosecco?
Prosecco is the main challenger to champagne's crown in the sparkling world, though the similarities between the two are as plain as the bubbles in the glass. Both can only be made in specific regions; champagne in Champagne and prosecco in Veneto. Both contain very specific grapes: champagne must be made from the Pinot Noir, Chardonnay and Pinot Meunir grapes whilst prosecco must be made from Prosecco grapes. Both also have their own fermentation processes – the ruling idea is that prosecco is best when drunk young, whereas Champagne is best after a few years in the bottle.
I like both. They can both be delicious and serve a wonderful purpose; the sound of a cork popping is almost always followed by a good time. In this instance, I'm going for a bottle of Bollinger Non Vintage Special Cuvee champagne. Bollinger is one of the names when it comes to champagne production, and their Non Vintage is one of the best on the market for my money, being incredibly consistent and with excellent depth.
The Bollinger house was founded by Athanase de Villermont, a French aristocrat home from the American War of Independence who inherited a large estate from his family and who saw the promise of the wines in the Champagne region, though being an aristocrat, he was forbidden to become involved with a trade himself. He was fortuitous to meet Joseph Bollinger, a German who had gone to France to learn about champagne production and Paul Renaudin, a local man with a passion and enthusiasm for wine (don't we all). The firm of Renaudin-Bollinger and Cie was born on the 6 February 1829.
This particular champagne is made with predominantly Pinot Noir grapes, giving a very full bodied and opulent taste, with orange peel and sweet pear coming through with red apple and a slight fig note and a glorious honey colour. The wine is deliciously medium, with a slight, citrus acidity of lemon and lime and very fine bubbles.
Pop the cork and enjoy.