The proprietor of the legendary eponymous Soho haunt – Andrew Edmunds – looks back at over 35 years of business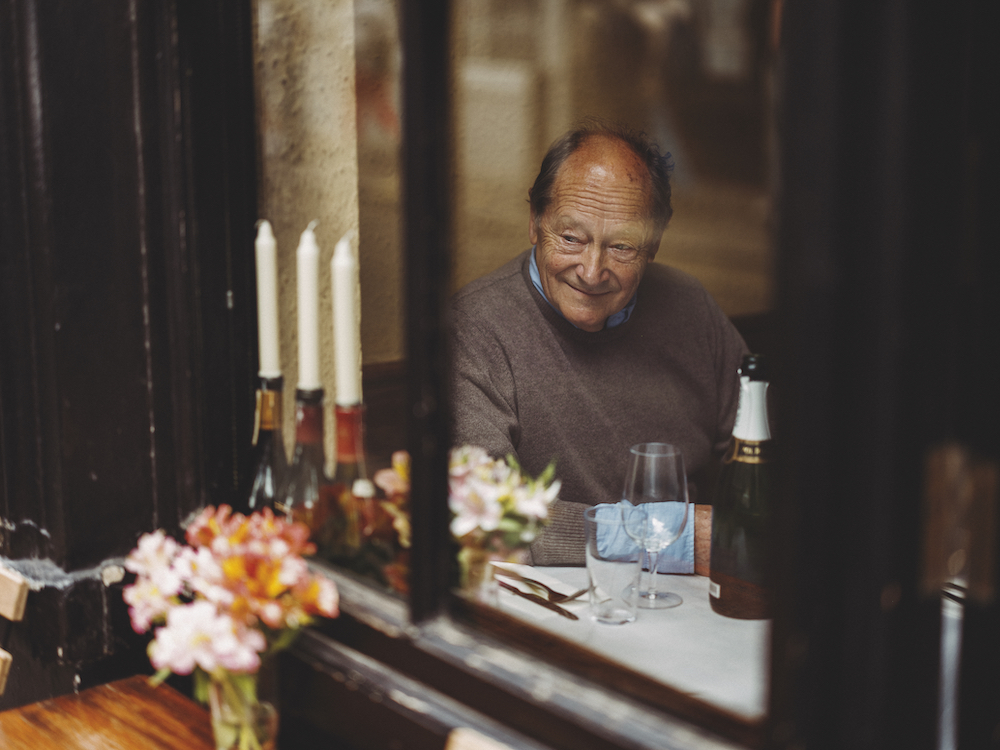 I rather accidentally bought number 46, Lexington Street. My prints and drawings business was next door, and my landlord since 1973 – Sutton Estates – looked after their parcels of London with paternalistic and benevolent neglect. Before moving in I had to be interviewed by a gentleman resembling a country solicitor, in a short black coat and striped trousers, to see if I was a 'suitable' tenant. They owned the half of Soho where there were no sex shops and they were very worried about the fact I was also a book dealer; presumably they thought I had a plan to sell rare pornography. I had originally ended up buying 46 as well as 44 because of complicated fire escape routes with the rear buildings. Simply wanting to secure the print shop I ended up with four freeholds – one of the only sensible things I have ever done.
In 1985, 46 was a bar called The Last of Cheri. It had the Lincrusta wallpaper which survives to this day, but everything was painted bright pink. Its predecessor only sold German wine, so although they had some surprisingly good Auslese, it too hadn't been a huge success. One Friday, the young woman who owned it said, "If you give me £10,000 for the lease, it's yours." I exchanged with her on the Monday. She used the money to get a pitch on Berwick Street Market for a fruit and veg stall, but it didn't last long either. That's how Andrew Edmunds Restaurant began.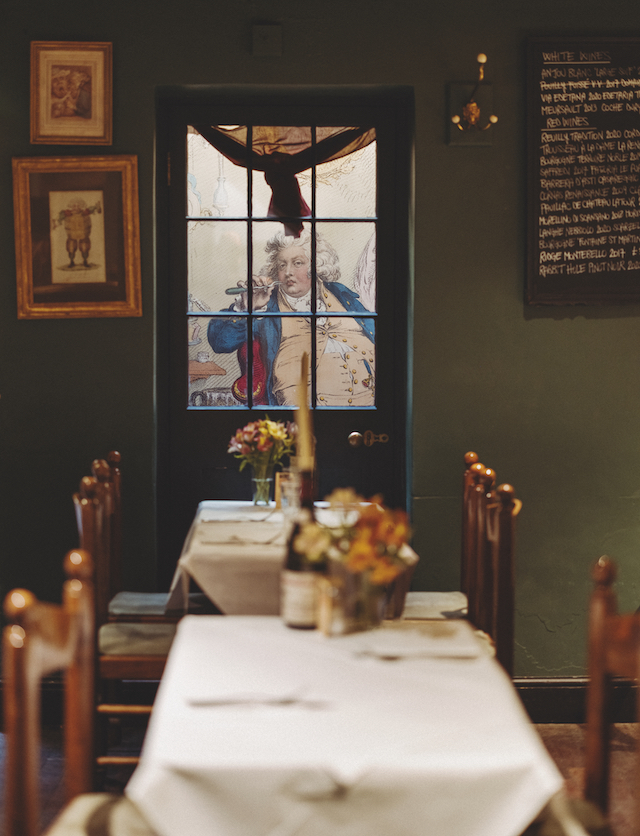 I have plenty of stories about the restaurant but not all of them can be printed. I remember someone's trousers being eaten by one of the manager's dogs, regular incidents of hair going up in flames during the '80s, and a louche moment when two customers thought they were being discrete when they disappeared into the lavatories, only to emerge to a full round of applause. A child has been christened Andrew, in homage to a first date here. One member of staff has been with us for 25 years. A particularly sweet memory stands out: One evening our framed William Hogarth etching – a knife and fork flanking a pie, which acts as our logo – was pinched. Twenty years later, days after a review in the Guardian, it turned up in a jiffy bag with a Cambridge post mark. It would have been funnier if it was from Oxford, courtesy of some guilty imbecile from the Bullingdon.
We remain one of the last bastions of 'Old Soho'. For some, the term wistfully calls to mind watching Francis Bacon get extremely drunk at The Colony Room. But for many, it meant artisans and specialist shops; solid produce stalls that supplied the restaurants. The small 18th-century buildings nearby were multiple occupation and once filled with outworkers for Bond Street and Savile Row. We had four butchers, a game dealer, and a large fishmonger within walking distance. Tom Scott, the jeweller, is one of the few survivors from that time. The fundamental change over the years, I suppose, has been landlords being motivated by greed, rather than any sense of community.
We've kept our decor close to how we found it for two reasons: idleness and economy. It's so shabby now that high fashion wants to use it for photo shoots: we've gone full circle. I'm happy to say there is an extraordinarily wide age range here, a new generation who find us romantic, and old farts like me who simply come here because the meals are sensibly priced. A good top and tail. Our offering is modern European and what one would cook at home, pulled from the bottom of the AGA. Whole baked mackerel, calf's liver, roast fennel and celeriac, ox tongue or heart. Right from the beginning, we've been using animals almost in their entirety – like St John – without thinking about it as anything particularly unusual. We also boycott all Scottish salmon, because the farms are destroying wild spots.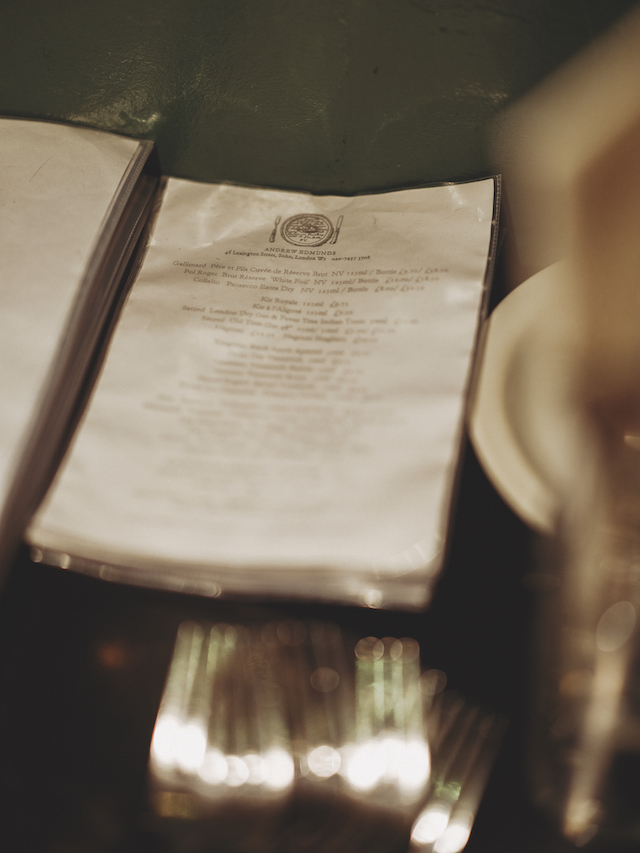 Suppliers have changed over the years. Nothing comes from the market anymore, except for milk from Soho Dairy, who have single handedly saved the Berwick Street Market. We still use Algerian Coffee Stores & Gerry's in Old Compton Street, otherwise I am afraid that everything is delivered now, rather than walked round.
Our reputation for wine in part comes from the fact we mark almost as though it was a corkage. Unlike other establishments, we do not simply times the price by four, because there is nothing sadder than having gorgeous food and only ever being able to buy the third wine on the list. We try to counter increasingly idiotic prices, but I am afraid that the more you spend the cheaper it gets!
I would be spoilt for choice if I were to have a final meal here – perhaps a summer pudding, and following in the footsteps of Napoleon in exile, a bottle of Klein Constantia.
As told to Tom Bolger
Photography Benjamin McMahon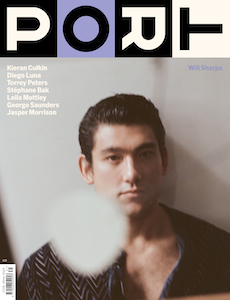 This article is taken from Port issue 31. To continue reading, buy the issue or subscribe here