To celebrate their three-month residency at the designer hotel, Mama Chen's chef owner explains what makes for a perfect dumpling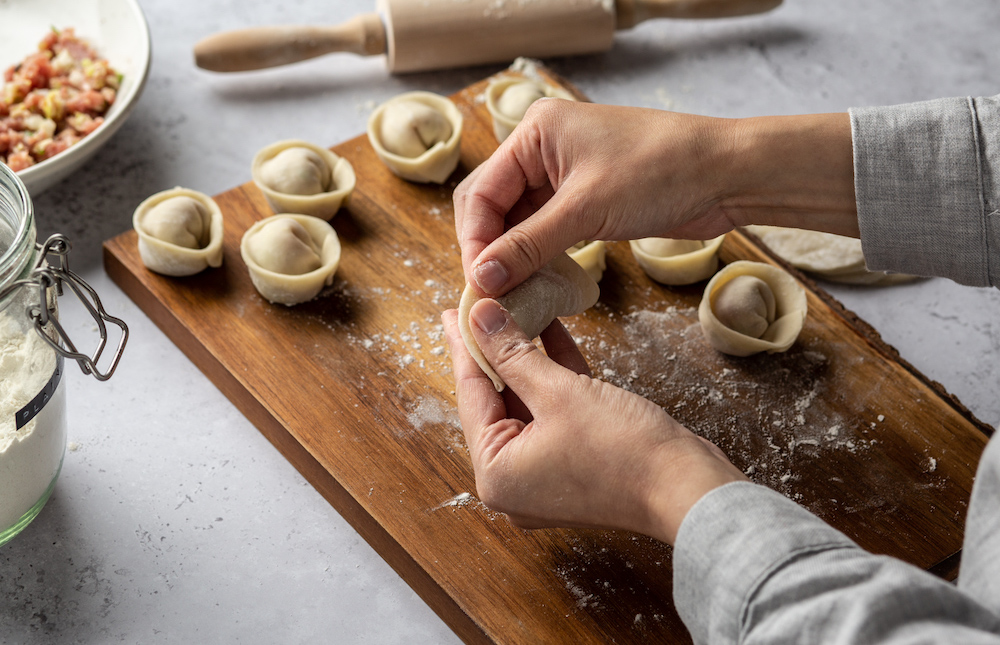 Pushing through The Gantry's doors and a short stroll from reception, you will be met by heaped, steaming platefuls of Cantonese dumplings. Filled with Chinese chive and prawn, pork and shitake mushrooms, or vegetables with tofu, the dinky handmade parcels are complimented by everything from smacked cucumber to wonton chilli oil soup, courtesy of Mama Chen's.
First beginning at the start of 2021, chef Michelle Liu's delivery of dumplings to family and friends soon grew – with the help of her other half and now business partner – to a business that has since laid down its hat through a number of pop-ups, classes and residencies, most recently its three-month stay at the 291-room designer hotel in Stratford. Named in homage to her grandmother, the menu is an ode to Liu's family cooking growing up, and is as comforting and wholesome as the sentiment suggests. It is no coincidence Dim Sum translates to 'touch the heart'.
Port caught up with Liu to discuss what makes for a perfect dumpling, the skills needed when operating outside of traditional restaurant spaces, and what's next.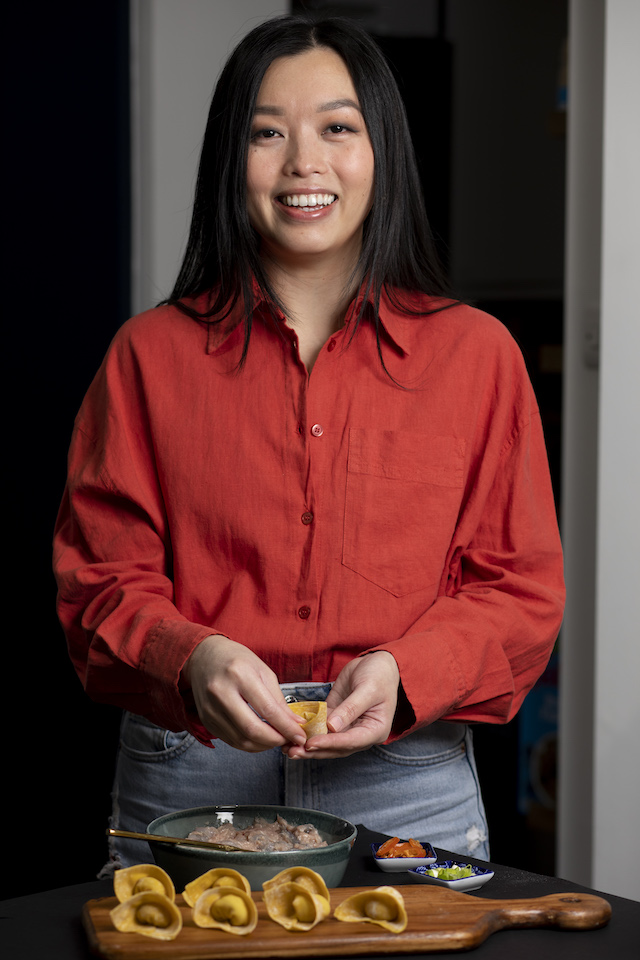 What makes for a perfect dumpling? Both in its preparation and cooking. 
For me, it's the preparation of the filling, from the quality of ingredients to the seasoning, a perfect dumpling should be full of flavour even without any dipping sauce. The ratio of filling and wrapper is also crucial, overfill it and it will break apart, fill with the right amount, press and seal the seams well to prevent the dumplings from opening up as the dumplings cook.
Why did you start Mama Chen's, and what was it like beginning your journey in the midst of revolving lockdowns? 
During lockdown, when restaurants were closed, I started making dumplings at home and delivered them to family and friends. But after a while I started receiving requests from people who also wanted my handmade dumplings. With the support of my partner and now business partner, we decided to start Mama Chen's so that more people can enjoy dumplings inspired by my grandma Chen's recipes.
It was tough juggling our full-time jobs and starting a new business at the beginning, the uncertainty during that time also made it difficult to make decisions and plans. But we knew we had to keep going and figure it out along the way.
What is your favourite dumpling to eat at the moment? 
My love of dumplings began early with wontons being my childhood favourite and have since remained the same. Wonton directly translates to swallowing clouds which I think is the perfect description.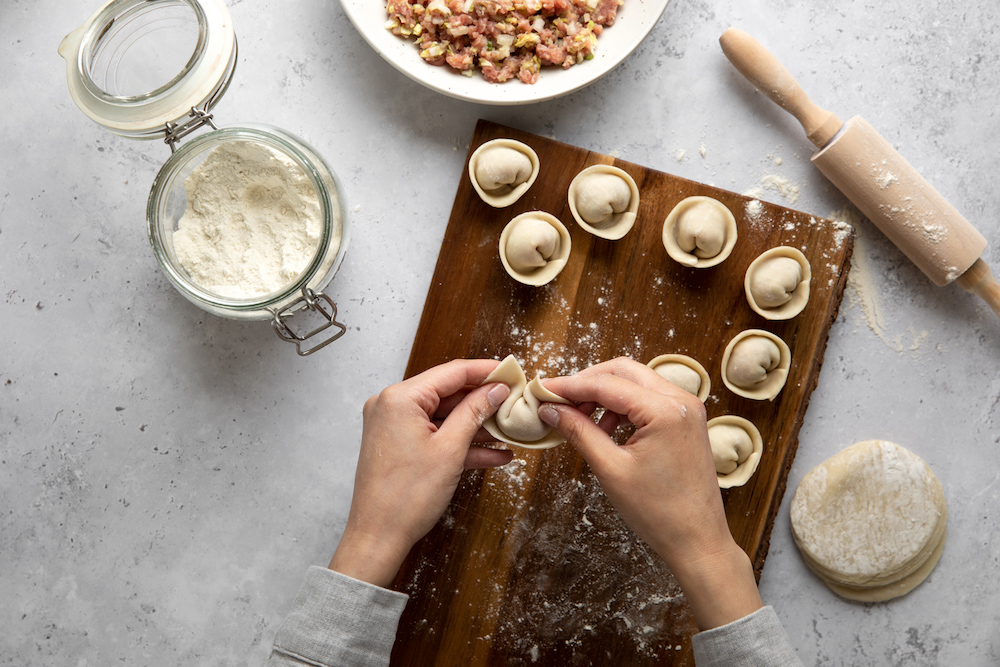 I understand many dishes are inspired by your grandmother's cooking – what were some of your favourites growing up? 
Some of my favourite dishes are simple but wholesome such as the Chinese egg and tomato stir-fry with steamy hot jasmine rice, large bowls of noodle soup topped with dumplings and her perfectly cooked savoury congee (Chinese rice porridge) which we often had for breakfast. 
And, what did she or your family teach you about food?
Food is the way we show love and appreciation to display respect or endearment – the youngest at the table pours tea for the elders and parents show love by preparing meals and adding dishes to their children's rice bowls. 
What skills do you need when operating outside of, or temporarily within, traditional restaurant spaces – like pop-ups, supper clubs, classes?
Being able to adapt to new surroundings is key as every space and venue will present its challenges. Plan ahead, stay organised but be flexible as plans often change and factor in extra time, budget and friends to help with any unexpected scenarios.
What have been some of your favourite collaborations or residencies to date?
One of our long-running residencies at Perkyn's in Tottenham is where we built our confidence, it gave us a chance to test out our menu, obtain priceless feedback and interaction with our customers and gain a loyal following of supporters who would travel to our new pop-ups.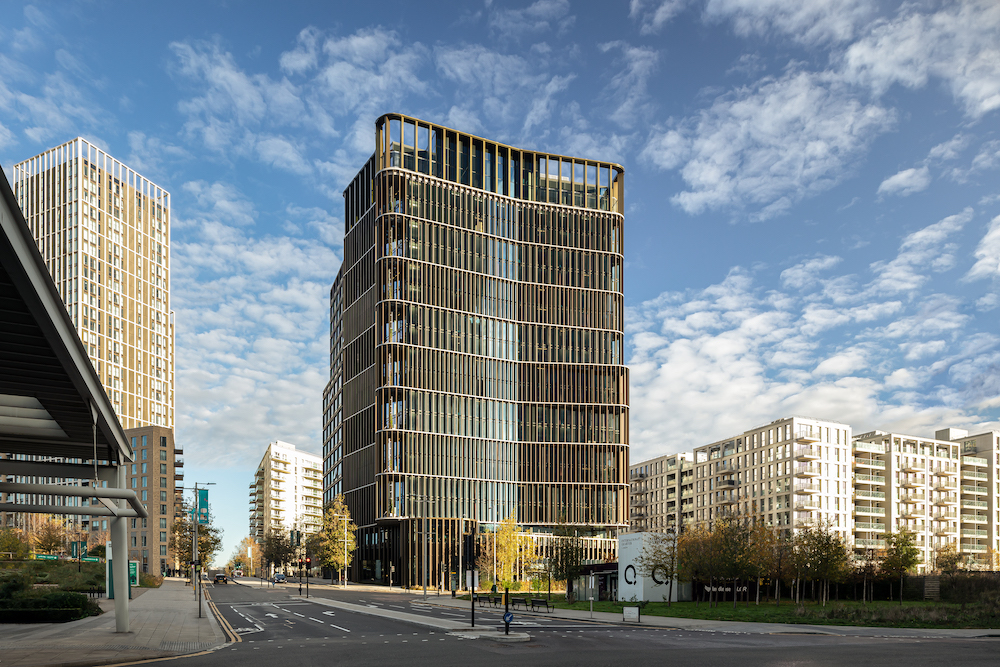 How have you been enjoying your temporary home at The Gantry?
The space is incredible since we've mainly worked in smaller locations before, and having a large venue means we can be more creative with our setup. The Gantry has been supportive and given us a chance to bring our dumplings to East Village, where we've enjoyed meeting residents and people from neighbouring areas.
What's next and what are you hoping for in the year of the rabbit?
We are very excited about the new year with plans for more events, and classes and we hope to establish a permanent location for Mama Chen's dumplings.