Chris Denney, head chef and co-founder of 108 Garage, reflects on his favourite ingredient, kombu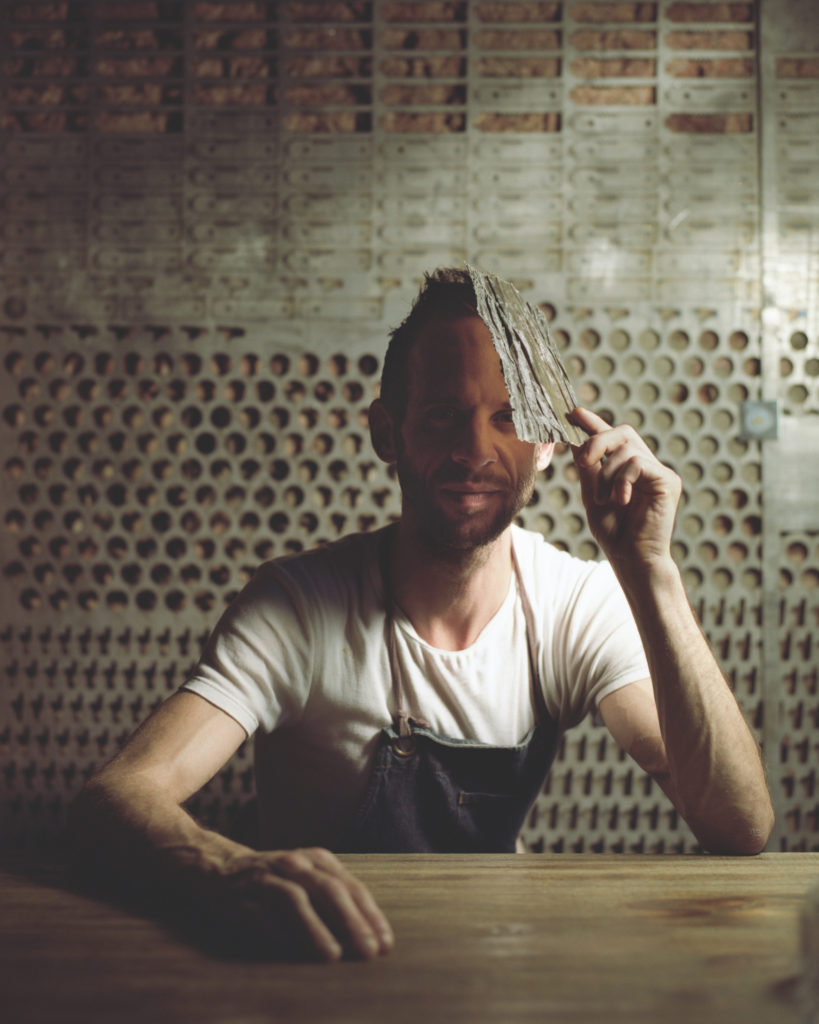 The whole umami thing, the fifth taste, really started to become popular around 10 years ago. People were talking about the inherent properties of umami, the savoury taste that you find in Parmesan or Marmite, and it brought a lot of Japanese chefs and their cooking into the light.
This is when I discovered kombu. A type of seaweed, it doesn't have the most typical flavour – it's so light you almost don't realise you're eating it. But it's a very clever engineering tool: You can use it to elevate a peach or detract from a note of cherry in a cream, or even make it into a butter to eat on sourdough. At 108 Garage, the restaurant I founded with Luca Longobardi in autumn last year, we make a pickle with the kombu in five-litre batches at the start of the week.
We use it a lot because our menu is constantly in flux and it lends depth and structure to our dishes. It's almost a given now that all restaurants should be designing their menus seasonally, but there are always slight differentiations – a tomato at the beginning of a season is different to a tomato at the end of a season. Hence, we use things like the kombu pickle. As in the recipe below, it's a great balancer; we can add some acidity to the peaches and level the butterscotch if it's too salty, no matter what stage the produce is at.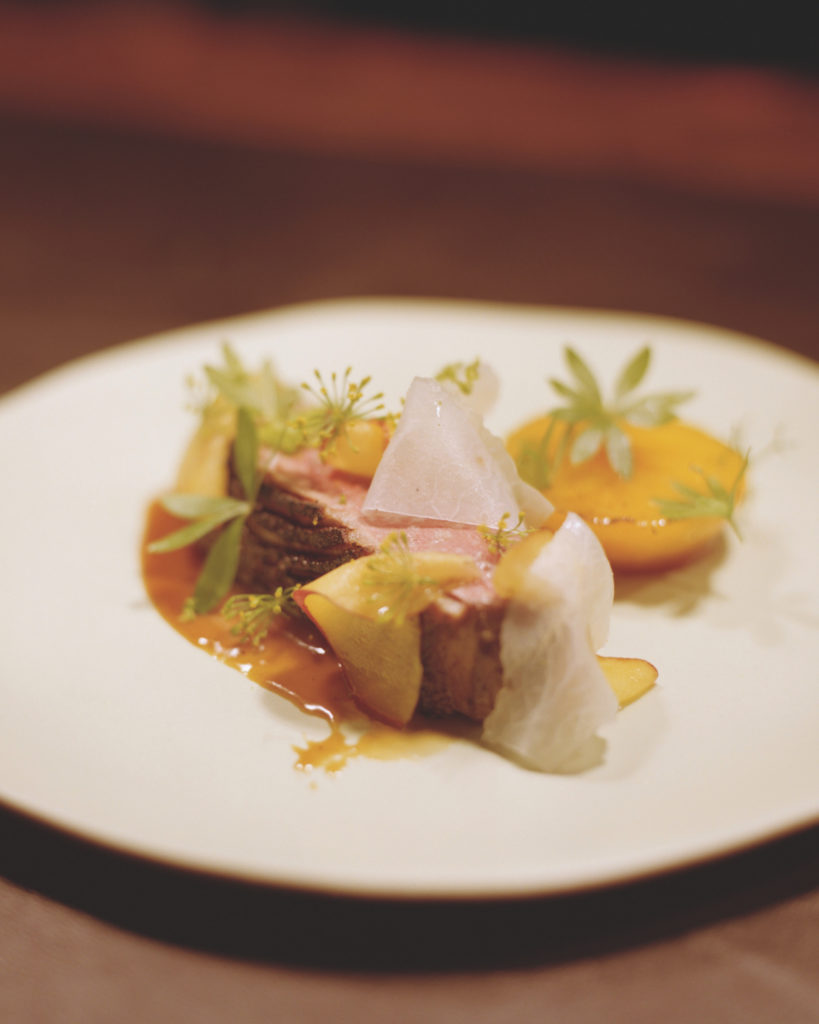 DUCK, PEACH AND KOMBU PICKLE
(FOR 4 PEOPLE)
INGREDIENTS
20cm2 kombu
350ml rice wine vinegar
80g castor sugar
150ml carbonated water
4 ripe peaches
250g white miso paste
80g diced unsalted butter
100g muscovado sugar
80g black sesame honey
1 piece (approx 200g) white radish
1 large duck breast
Malden sea salt
KOMBU PICKLE
Bring the ingredients to just under a simmer (boiling will destroy the flavour of the kombu) and leave for 50 minutes. Remove from the heat, cover with cling film and leave to infuse for a minimum of two hours. Pass the mixture through a sieve before leaving to cool to room temperature in a plastic container and storing in the fridge.
PEACH
Thinly slice the peaches into crescents and bring 150ml of the kombu pickle to just under a simmer. Place the sliced peaches into a plastic container, pour over the pickle and leave to macerate in the fridge for a minimum of 12 hours.
MISO BUTTERSCOTCH
Bake the miso paste on parchment paper for 12 minutes at 180 degrees until slightly burnt at the edges. Remove from the oven and allow to cool. Melt the sugar and honey on a medium heat, gradually introducing the butter, before adding the miso paste and finally 120ml of kombu pickle. Pour into a piping bag or squeeze bottle and chill until required.
PICKLED WHITE RADISH
Peel the radish and slice into fine medallions. Place on a tray, season with salt and bring 100ml of kombu pickle to just under a simmer. Pour over the radish and leave for a minimum of two hours.
DUCK BREAST
Lightly season the skin with salt, place skin side down in a frying pan at medium heat and render for 12 to 15 minutes until golden brown. Turn the duck over for a minute, place on a tray and finish in the oven for 10 minutes at 180 degrees. Rest for a further 10 minutes before combining with the peaches, miso butterscotch and radish, and serve.
Photography Tori Ferenc
This is an extract from issue 21 of Port, out now. To buy or subscribe, click here.