Meet John Glaser – the US-born experimental whisky blender whose unorthodox techniques are redefining Scotch as we know it
WHISKY WEEK: John Glaser has an unorthodox approach to blending whisky. Since setting up London-based Compass Box Whisky Co. in 2000, his blending methods, commitment to cask quality, and experimental recipes, have seen him called alternately 'an artist' and 'a rule-breaker' by drink industry journalists. His experimental work has also begun to earn him a number of prestigious awards; in 2014 Compass Box won the Drammie award for 'Most Exciting and Innovative Whisky Producer', and it has won Whisky Magazine's 'Innovator of the Year' prize five times.
Despite the praise he's received in the fifteen years since founding Compass Box, John Glaser has stepped on a few traditionalists' toes with his ideas for treating casks, often borrowing techniques from the world of wine in order to create whisky with greater depths of flavour.
Rather than operating within the stringent boundaries laid down by tradition, Glaser uses the rules of Scotch whisky as a starting point and hopes to see how far he can stretch them, all the while asking the Scotch whisky association to kindly keep any comments to itself.
We caught up with Glaser to discuss the Compass Box philosophy, finding inspiration in everything from literature to liquor labels, and how Johnnie Walker made him fall in love with Scotland.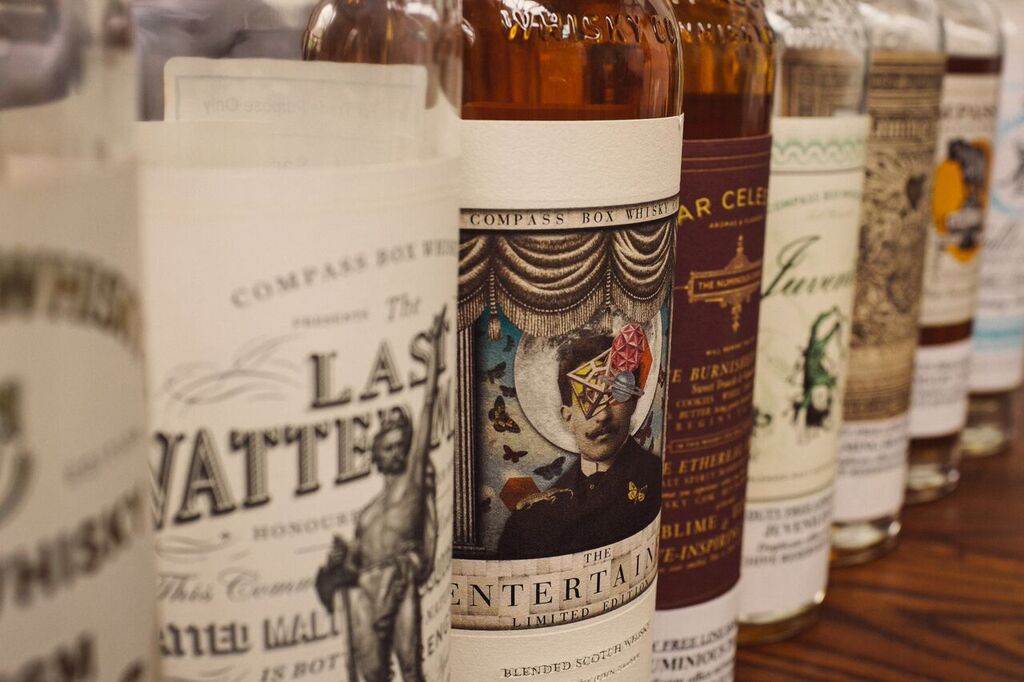 How did you start in the whisky industry?
I began by studying wine. I left university, I studied literature, but then decided I wanted to make wine. I went to France for a year and then California. Eventually, I got offered a job with a company in New York… a Scotch brand that you might have heard of, Johnnie Walker. I was offered a job in marketing there and I took it thinking I'd do the Scotch thing for a while before moving on to the wine side. But I started being sent to Scotland on various trips and I fell in love.
When did you first try whisky?
I don't remember the first time I tried whisky, but I do remember the moment that I really began to love the stuff. I was in the Talisker distillery on one of my early trips. I was in the warehouse one crappy, grey, cold, windy, January morning and we were given Talisker out of the cask. The maker made us drink it out of a tall glass measuring cylinder. When it hit my lips – that was the moment I fell in love. It changed my life, literally. It was like an epiphany.
Where is your Scotch produced?
We're blenders at the end of the day; we buy whisky from a dozen different distilleries across Scotland. Compass Box is carrying on the tradition of whisky blending houses that goes back to the middle part of the 19th century in Scotland. Many of the houses then were not distillers, they were just blenders, and that's what we are.
We buy whiskies aged and we buy them off the still. We put them into our casks and age them for the future. Then we use those raw materials to create our recipes, before blending and aging further. So a lot of what we do to create a distinctive style is through the maturation process.
Myself and my assistant Greg Glass are in charge of the blending – Greg is there on the day-to-day basis, tastings, developing recipes, while I often work on the 'bigger picture' stuff.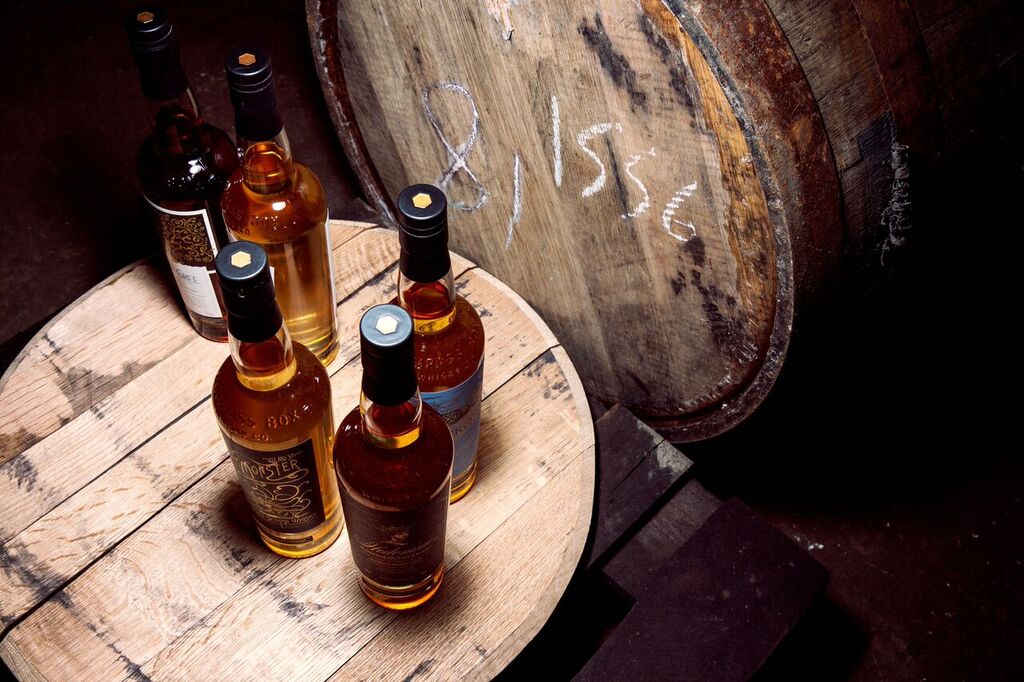 What difficulties have you faced in creating your own brand of Scotch using non-traditional methods?
We have been challenged by various powers for things we have done… Years ago, we introduced a whisky where we bought aged whiskies from a couple of different distilleries and then put them through a second aging. We put them in casks with inner staves – an idea technically borrowed from the world of wine, lots of wineries around the world have used this technique for decades. We were buying the very highest specification of oak for these inner staves so it was all about quality, all about making more interestingly flavoured Scotch whiskies.
We also created the Spice Tree blend because the French oak inner staves we were using gave this clove character, a clove, gingery character. The Scotch Whisky Association took us to task for that because it was not what they deemed to be 'traditional practice' and in their interpretation one must be traditional to make Scotch whisky.
We lost the battle but we didn't lose the war. We continued to use this high-quality French oak, and in the end we were allowed to bring back the blends as Scotch whisky.
As a business, we're not about trying to fit in. We do things that sometimes people think is unusual for Scotch whisky, because Scotch whisky has been so stayed and so tradition-bound for so many years, decades. We do a lot of things that people don't expect a Scotch whisky producer to do.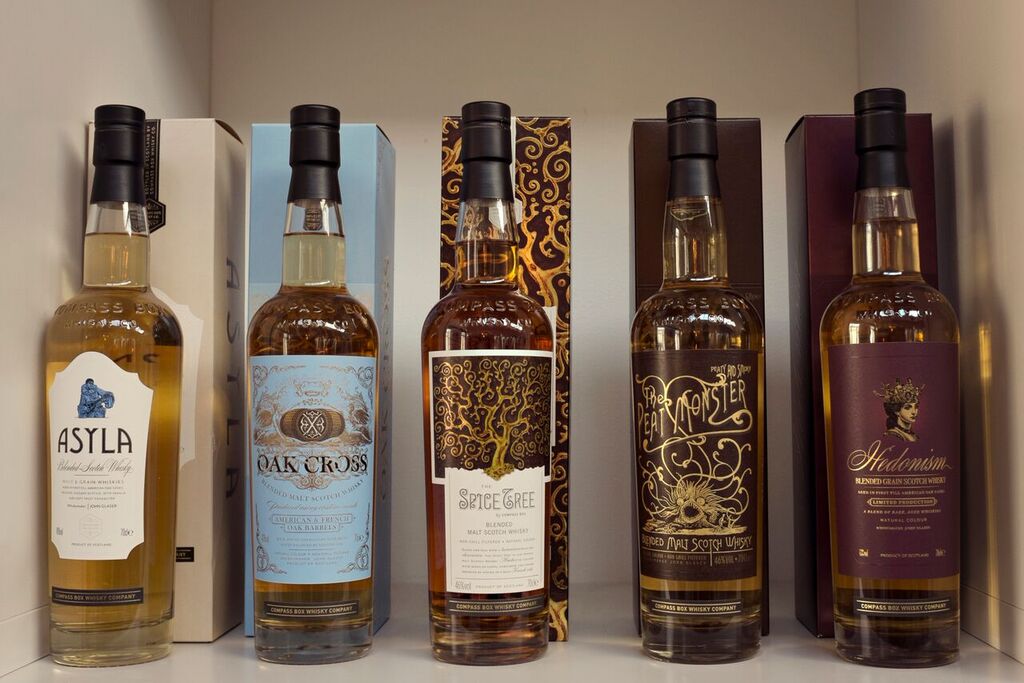 Where do the names and concepts for your blends come from?
I came up with a lot of them, over the years. Not all of them thought, ideas can come from anywhere. Things outside our industry i.e. songs, beers. As with any creative business we're always looking around and making notes, remembering things that appeal to us.
I've always got this long list of name ideas. There's about a hundred of them right now. For example, 'This is Not a Luxury Whisky' was inspired by the famous René Magritte painting The Treachery of Images, which contains the phrase 'this is not a pipe'. Names can come from all over the place.
Can you tell us about your approach to creating beautiful labels for your whisky?
We've worked with company Stranger & Stranger for many years and it's been so fruitful. Sometimes we go to them with a very specific idea, or other times we just given them a name and a story. We're working on something right now called 'The Circus'. The name idea was originally inspired by the old Charlie Chaplin film and we thought the theme of the film worked nicely with the idea of the whisky.
One of my favourite briefs was for 'The Spice Tree', when I just said: 'imagine you've just taken LSD and you're lying on your back under a spice tree'. It was a one-sentence brief.
What's the story behind 'The Lost Blend'?
That was inspired by an O. Henry story that I read years ago. It's a beautiful short story. It's about two guys who try to create this spirit blend with seemingly magical properties. That's what on the surface it's about. Beneath that it's about a boy that meets a girl and falls in love.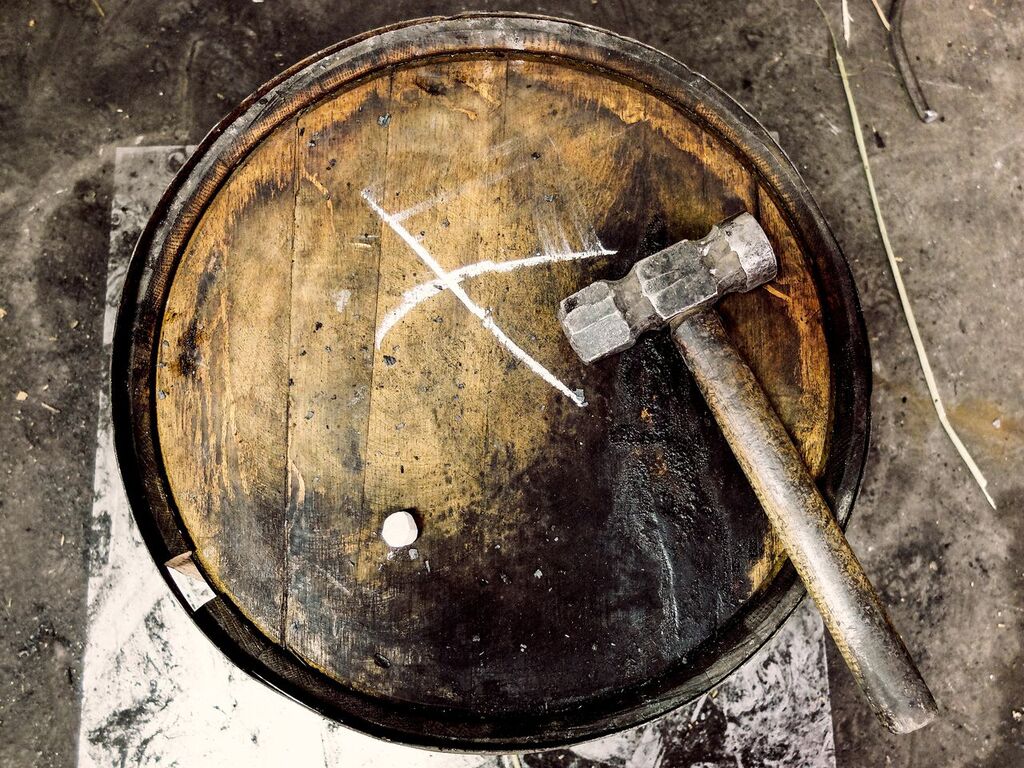 Can you talk about the types of casks you use?
We are fanatical about oak and oak casks, because you have to be to make great whisky. Around 60–70 per cent of the flavour from well-aged whisky comes from the oak. I have a real problem with the way the Scotch whisky industry approaches oak, actually. They re-use the cask far too many times and you end up with a whisky, aged for many years, that is sometimes kind of boring without a lot of flavour.
We're inspired by the wine industry which loves to talk about the 'provenance of the oak' that they use for their barrels. If you use higher quality oak with more interesting flavours and flavour compounds, you're going to have more flavourful, interesting whisky. Simple as that. We do experiment with lots of different types of oak maturation – you have to use oak by law in Scotch whisky, but who cares? So we are also looking at other types of wood, other than oak, such as acacia. They're just experiments, just ideas.
Photography by Asia Werbel
Compass Box Whisky Co. is celebrating its 15th anniversary with a limited edition range 'This is Not a Luxury Whisky'