Sake connoisseur Rie Yoshitake speaks to Betty Wood about the renaissance that has occurred around the cherished rice drink over the past ten years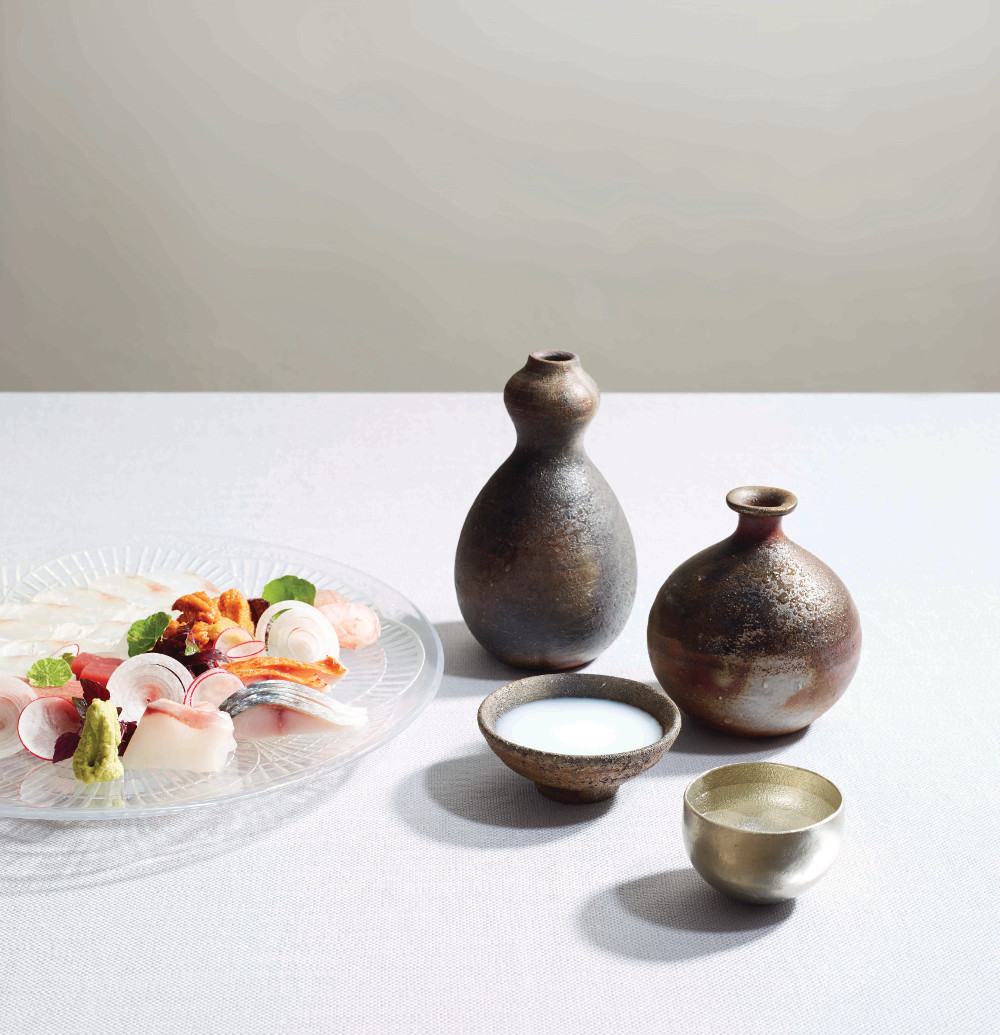 JAPAN WEEK: "In the past, it was true that sake was bad," Sake Samurai ambassador Rie Yoshitake says. Known for its poor quality and potent hangovers, sake developed a bad rep, especially in Japan where it was deemed unfashionable – a blue-collar drink for the old. But like gin and craft brewing, sake has undergone a renaissance in the last 10 years and is now enjoying international favour as it moves into a new, premium market.
"Sake making is 80 per cent dependent on craftsmanship" Rie explains, "and 20 per cent on the quality of rice harvest. It's the opposite of wine, which is all about the grapes. Sakes we're drinking now are new products" Rie says, "sparkling sakes, aperitifs, low alcohol, cloudy (unrefined) sake called nigori. "Normal sake does not last, it is to be drunk fresh," in keeping with the mentality of Zenism prevalent in Japanese culture: "Enjoy the moment, don't think about the future." Unless, that is, it's new 'vintage' sake, matured for up to 20 years.
Innovations in rice polishing – traditionally done by hand, and mechanised in the 80s – has led to the creations of these 'ginjo' premium sake categories. "The more premium, the more polished" Rie explains. Polishing removes the husk of the rice grain, containing proteins and fats. In doing so, it's given sake something its never possessed before – fragrance. "It's revolutionary that sake now has to be drunk cold, so you can enjoy the aroma. It's fruity, almost like pineapple, lychee and melon – like a wine."
With washoku – Japanese cuisine – increasingly popular, there's increasing demand for premium sakes. Umu restaurant in Mayfair has the largest selection of sakes in the UK, with more than 177 on their menu and their own sake sommelier. "Sake is very versatile; it can go very well with meat, rich flavoured food and fish, just like wine."
Sake's also become an international affair with The International Wine Challenge opening a sake category. In 2014, it had 700 entries from Japan, Norway, Canada, the US and Holland. "Eight years ago, I though sake should only be made in Japan by the Japanese, but now it's time for a new world sake" says Rie.
We'll drink to that.
Photography Victoria Ling
Special thanks: Rie Yoshitake of Sake Samurai Association, Chef Yoshinori Ishii; Ryosuke Mashio of Umu Restaurant, Mayfair