Port talks to one of France and Britain's best loved chefs about his childhood in rural Franche-Comté ahead of his fourth outing at Royal Ascot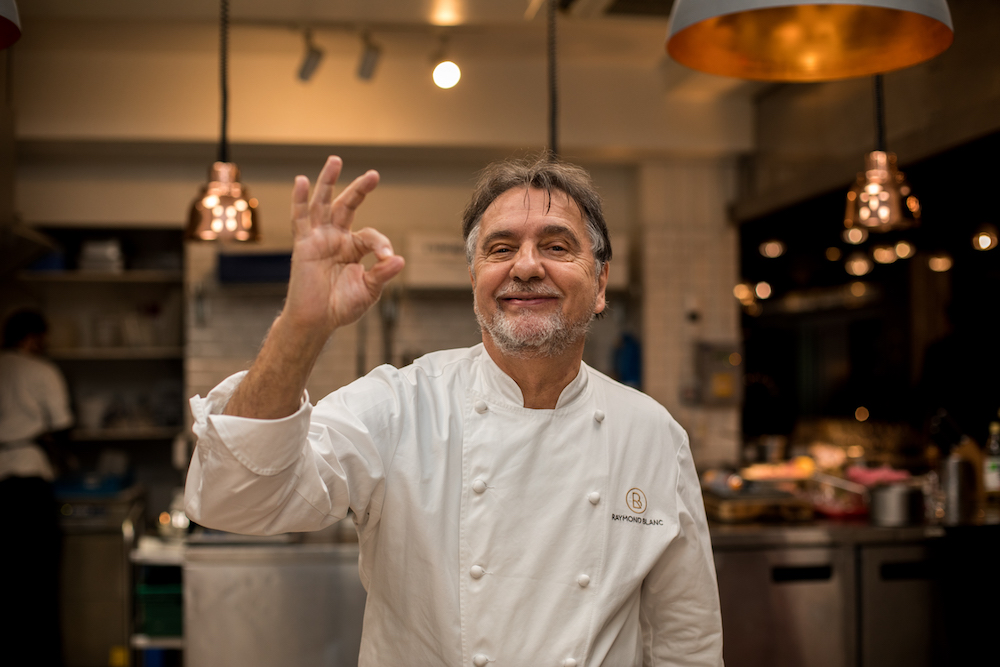 On Raymond Blanc's tenth birthday, his watchmaker father gifted him a hand-drawn map of the best places to hunt, forage and fish in his hometown of Besançon, the Franche-Comté region of Eastern France. Hand caught crayfish and trout were sketched alongside wild mushrooms, nuts and berries. It was this, along with his mother's superlative cooking, that first made Raymond fall in love with food. Attempting to become a draughtsman, then a nurse, his first foray into the industry that would come to define his life was at the Michelin-starred Le Palais de la Bière, working up the rungs from cleaner to washer-up to waiter. Raymond, however, soon ended up with a broken jaw from a frying pan, the head chef having had enough of the prying waiter constantly suggesting how to improve service.
Exiled but undeterred, he soon made a name for himself at a quiet pub in Oxford, before using what little money he had to open his first restaurant, Les Quat'Saisons, in 1977. Following the establishment of the the now famous Belmond Le Manoir aux Quat'Saisons, the next forty years of Raymond's life have been marked with Michelin-stars, an OBE, two mini strokes, the insignia of Chevalier in the Ordre national de Légion d'Honneur and a list of pupils that include Marco Pierre White, Michael Caines, Bruno Loubet, Eric Chavot and Ollie Dabbous.
Ahead of his fourth year at Royal Ascot, we spoke to the self-taught chef about his childhood, the importance of gardening and why he never stands still.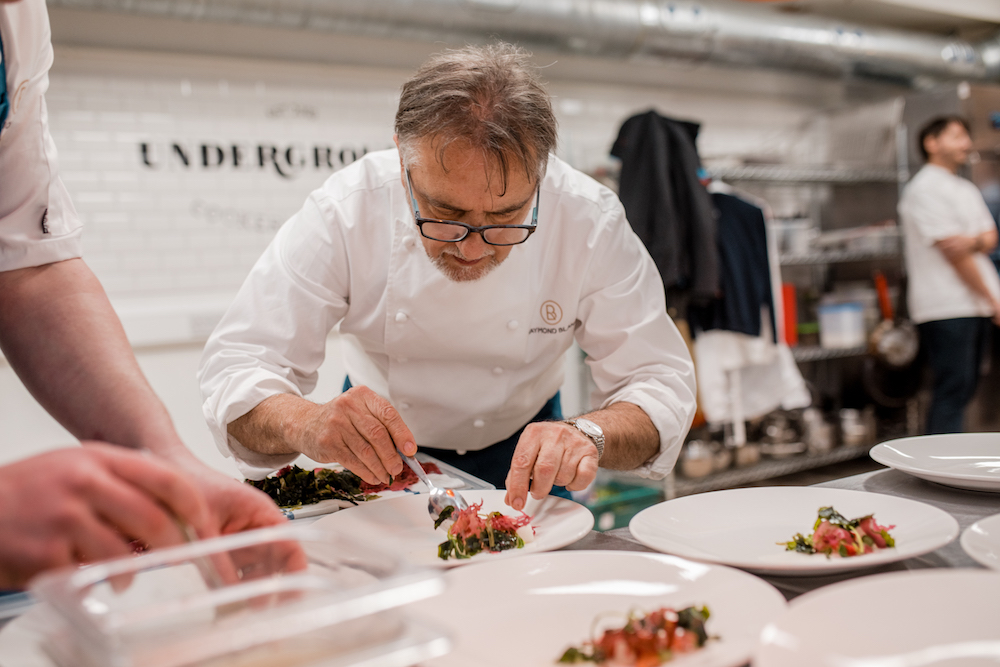 Where did your love of food first come from? 
My love of food comes from my terroir in Franche-Comté, and my childhood. My mother, the formidable Maman Blanc with her little potager would grow seasonal produce which my siblings and I would pick for her. She would create the very best rustic yet delicious meals for our family – we ate like kings!
Do you have a specific dish that transports you back to your childhood?
It must be one of the most celebrated desserts in France – Îles flottantes. It is a true classic and one I cherish from my childhood. Maman Blanc used to make this for us on special occasions. My brothers, sisters and I were amazed by the 'fluffly clouds' floating in the 'vanilla sea'.
Belmond Le Manoir aux Quat'Saisons has retained its Michelin stars for over 30 years – what do the accolades mean to you and why has it kept them for so long? 
Of course it makes me so very proud of my entire team. It also shows that we continue to be an industry leader and centre of excellence. We truly never sit still, we always strive to be the best and are never complacent.
What will you be cooking up at Ascot?
I am very proud to be hosting the Panoramic Restaurant for my fourth year at Royal Ascot. My team and I will be serving a delicious four course lunch menu, using the very best seasonal and local ingredients including beautiful Royal Estate lamb and artisan British and French cheeses. And we cannot forget the truly special afternoon tea, enjoyed alongside the afternoon's racing.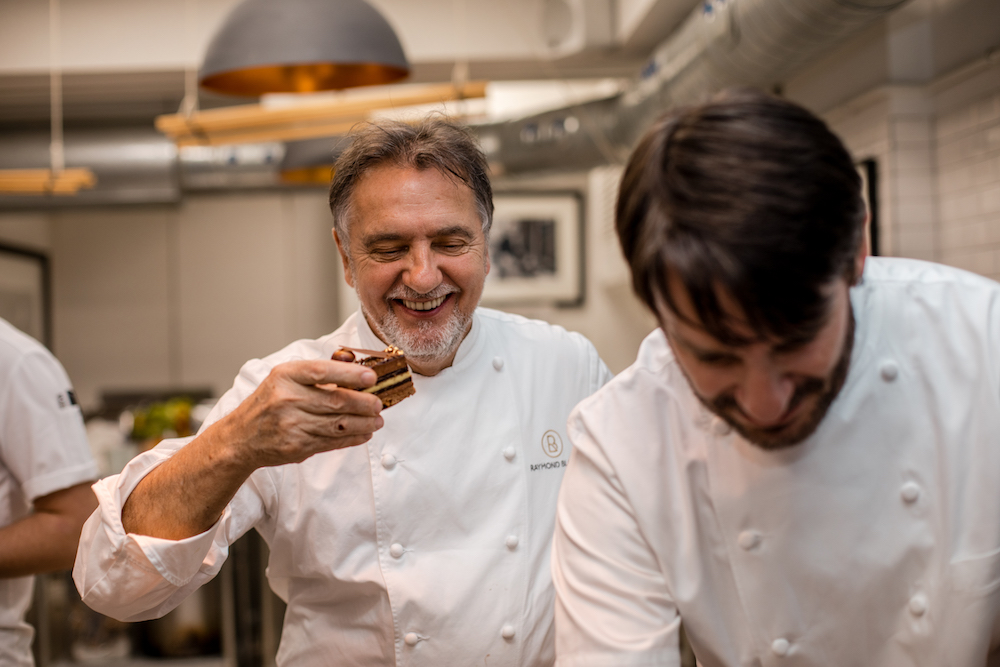 Why is it an interesting setting to present dishes?
Royal Ascot is a true celebration of British pageantry, world-class racing, the best hospitality and of course the most magnificent hats!  
Why is gardening and organic growing such a key aspect to your work?
The garden is at the heart of my philosophy, it can help to bring the entire family together and helps children to understand where our food comes from. Having an organic kitchen garden like we do at Le Manoir provides the freshest ingredients and exciting varietals for our guests to experience. We like to think everyone tries something new when they come and visit us. 
Why is it important to innovate?   
One should never stand still. It's important to always strive for more as well as constantly ask questions. That is how we learn and grow.
Raymond Blanc returns as chef-in-residence for Royal Ascot from 18th – 22nd June 2019