The Swedish chef instrumental in the development of Nordic Cuisine talks about tradition, fire and his inaugural food festival on the island of Fjäderholmarna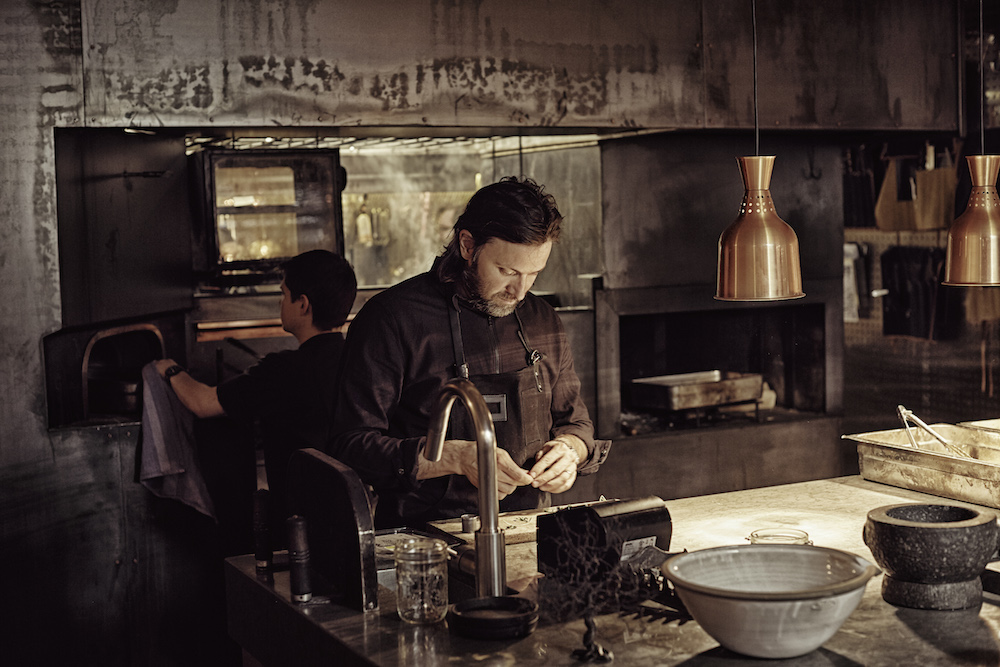 Some 1.8 million years ago, cooking with fire propelled us forward in the evolutionary chain. The dramatic increase in energy and brain size gave habilines – the missing link between primates and humans – the physical benefits of a smaller gut, teeth, and considerably less hair that we enjoy today. According to Charles Darwin, our mastery of fire was our greatest discovery – bar language – to date. Niklas Ekstedt, the Swedish chef instrumental in the development of Nordic Cuisine, agrees: "You can create minor miracles with fire, smoke, ashes and soot." Ekstedt's flagship restaurant in central Stockholm exclusively uses wood burning as the only source of heat in the kitchen. This return to humble, primitive roots was in part a homage to traditional Swedish cooking before electricity arrived on the scene, as well as a restlessness from the fact few new national dishes had been invented post 1950. It was only after roaming the land around Ingarö in the Stockholm archipelago one summer, staring at the surrounding birches, that Ekstedt knew how he could make his mark. He chopped some down, built a fire pit, and thrust a cast iron pan into the flames. Seven years later, you can taste the fruits of this simple action at his eponymous restaurant; charcoal cooked cream, lumpfish roe and ramson, juniper smoked turbot, leafy greens and lovage and hay-flamed beef, jerusalem artichoke and kohlrabi.
On the last weekend of August, Ekstedt will be bringing this back-to-basics craft – alongside the practices of influential Swedish and international chefs – to spectators at the inaugural Foodstock on Stockholm's island of Fjäderholmarna. With 11 Michelin stars between them, the chefs and assembled artisans will be showcasing everything from foraging to how to make axes, with Istanbul's Mehmet Gürs, Stockholm's Daniel Berlin and Zeina Mourtada, and Tomos Parry of London's Brat making an appearance. In addition to communal meals and workshops over the two-days, Ekstedt will partner with Parry for a 'Four Hands Menu', collaborating on a menu using locally sourced produce for a 300 strong banquet. The festival, he explains, "is intended to inspire and instruct, bringing together everything from total rawness to the most refined and detailed cooking, presented in its own, beautiful way."
We caught up with Ekstedt to discuss the festival, Sweden's heritage, and of course, fire.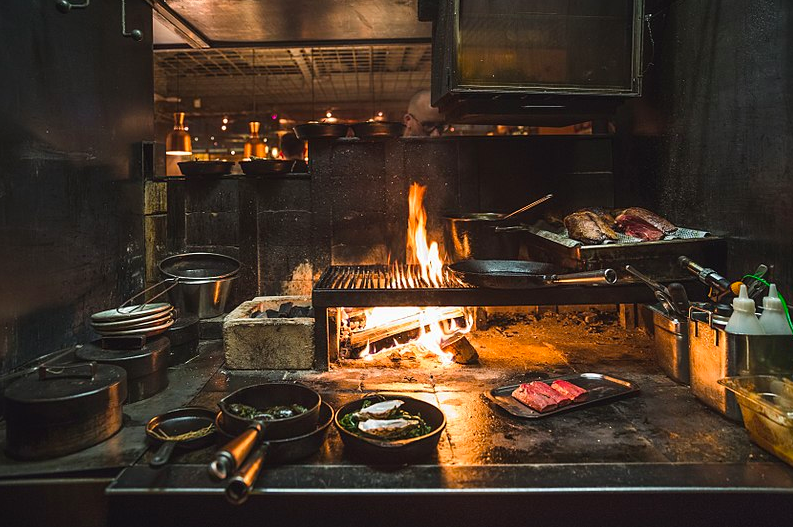 Why do you cook with fire?
It's how we've cooked food historically, and still do to this day. A fire is always relevant, it gives us heat, comfort and of course, a unique and natural flavour for ingredients cooked over it.   
How would you personally define 'Nordic Cuisine'? 
Nordic Cuisine is based on specific way in which we farm and forage. It includes traditional techniques such as pickling and smoking, most importantly, it is rooted in craft.
What did you learn at your internships at el Bulli and The Fat Duck (and numerous other Michelin-star restaurants)? 
Many things! But most importantly, that it is an ongoing and very much an every-day process to run a kitchen. It also requires an open mind for curiosity and knowledge – this helps us to continue to grow and evolve.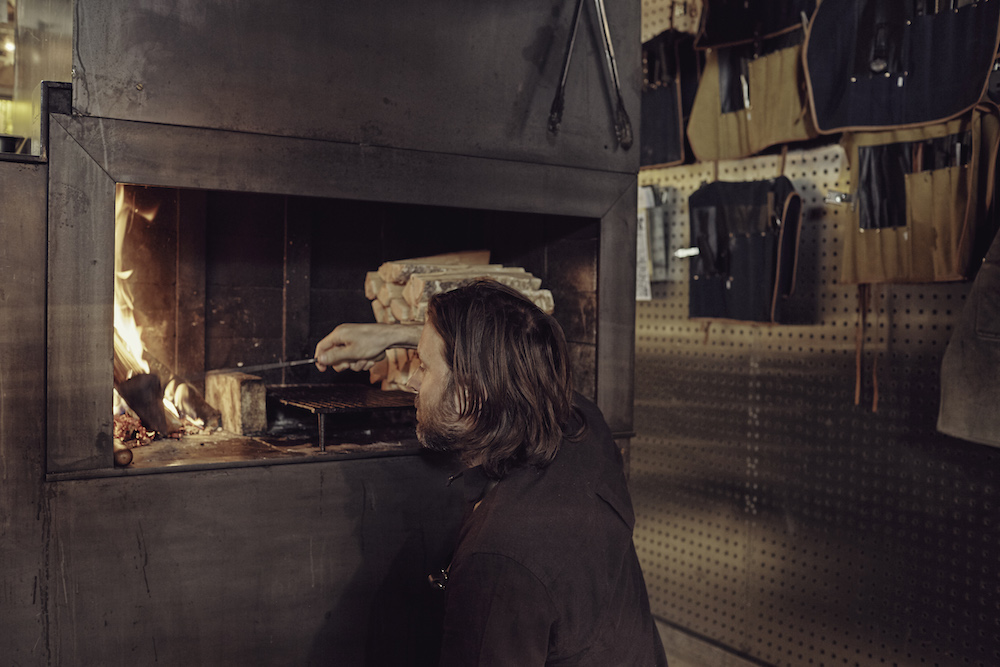 Why is important for chefs to forage? 
It is something I learnt as a kid, with my family. Picking berries and mushrooms. Being in the woods keeps us close to nature, makes you feel a part of it.
What is one of your favourite traditional Swedish dishes? 
Meatballs or really fresh butter fried herring are definite favourites. Both served with creamy mashed potato, and of course, lingonberries.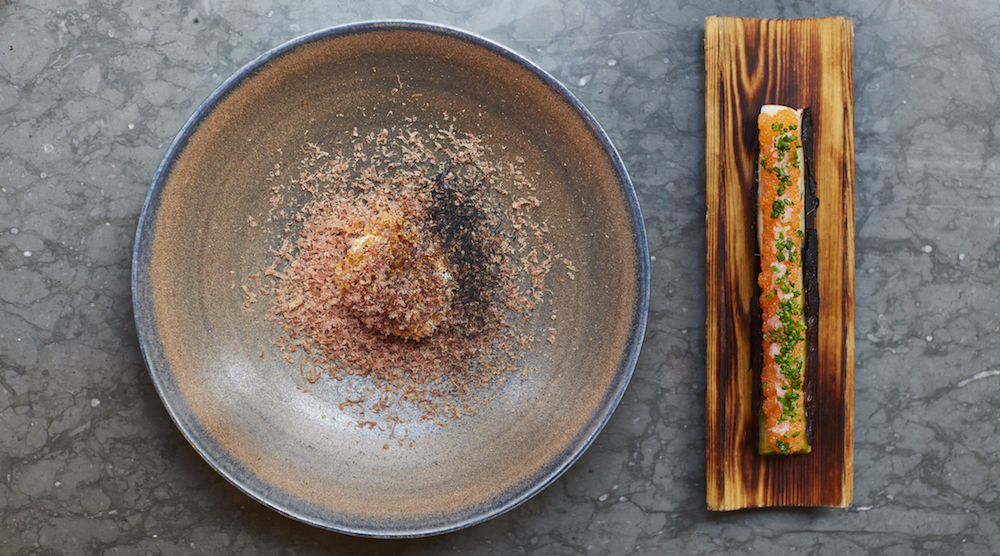 Why did you set up Foodstock?  
Our idea for Foodstock was to open the kitchen for the spectators and show them the process from raw produce to what finally ends up on the plate. We also wanted to focus on traditional techniques and look at how they have developed both from a Nordic and international perspective – hence why we have balanced the invitees between Swedish and International names.
Can you explain the concept behind the 'Four Hands Menu'?
This is something which grew from me and my chef friends when we were hanging out on holiday. It usually ends up with us sourcing some seasonal ingredients and cooking together. At the end of the day, it's just great fun and so inspiring!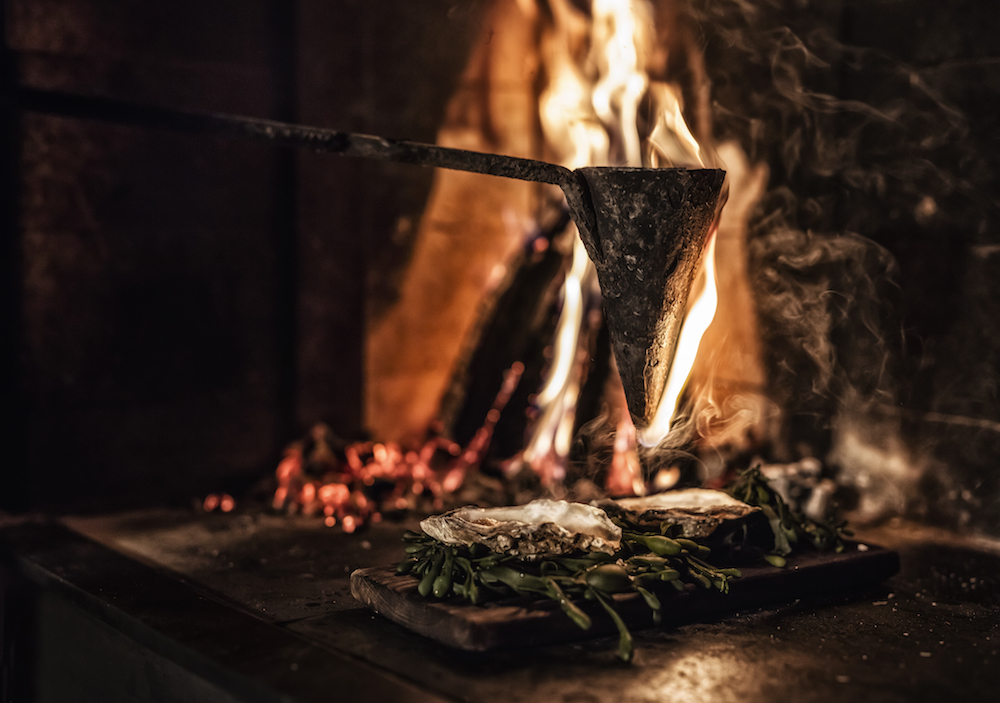 If you could have any chef (living or dead) cook at the next Foodstock, who would it be & why? 
Sushi master Jiro Ono at Sukiyabashi from Tokyo would be an honor, same as Victor Arguinzoniz. So passionate about their food and unique cooking techniques.  And I always been a fan of Alice Waters, so that would be cool as well.