Gary Foulkes, head chef of Michelin-starred London fish restaurant Angler, explains why British seafood is the best in the world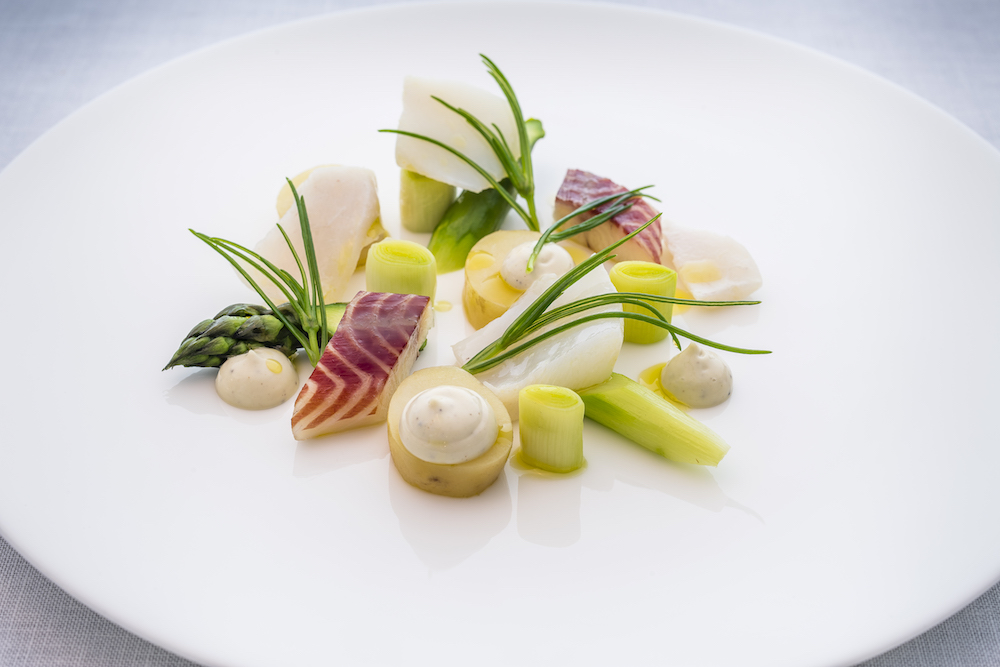 The British have a strange relationship with their island. Separated from the European continent by 20 miles of sea, the concept of Britain as something different and other has done much to define the current political atmosphere. And yet, unless you live near the coast, you could be forgiven for thinking that Britain's towns and cities are locked within a vast landmass, such is the diminished status of the sea and, in our diets, of fish.
The national preoccupation with meat is something that Michelin-starred chef Gary Foulkes struggles to understand. As the head chef of the fish-dedicated restaurant, Angler, he is naturally convinced of the culinary potential just off our shores – as he tells me, with a certain degree of pride, British fish is among the best in the world. And it's this passion for local, sustainable and high-quality seafood that is manifest in the food served at Angler, on the top floor of the South Place Hotel in the City of London.
Having taken some time out from preparing the lunch service one morning, Foulkes and I sat down to discuss the seasonality of fish, his life changing round-the-world trip and the world-beating quality of British fish.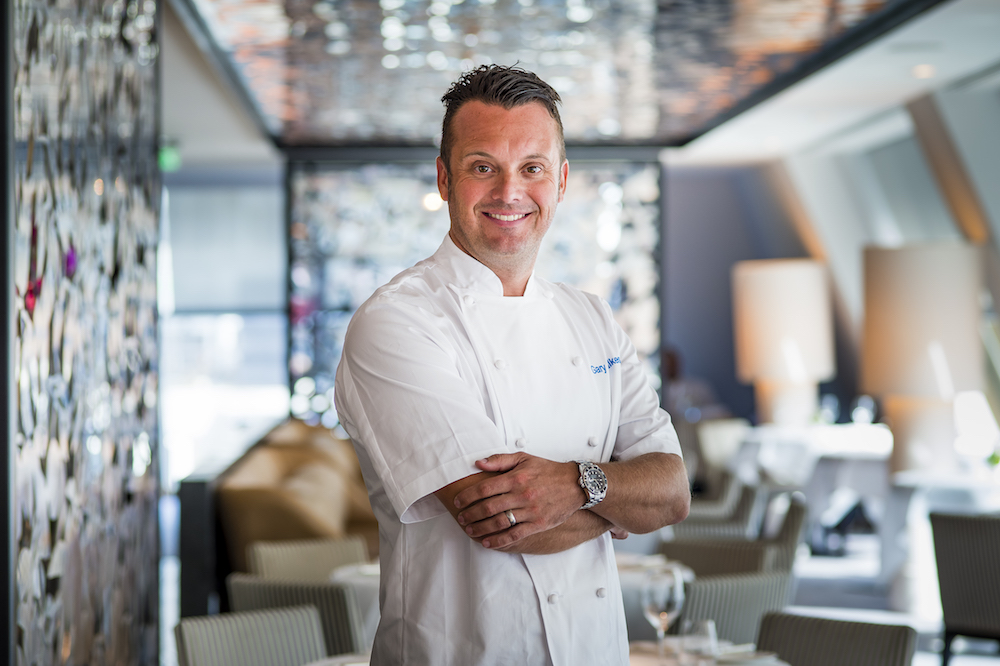 What was your earliest memory of food?
My nan was a terrible cook, so my granddad used to do all the cooking – stews and pies mainly. Just tasty, delicious, home-cooked food.
How did you go from there to being a chef?
I'm not sure, really. I got sent on work experience to a hotel and did a day in each department: in the restaurant, with the porters, on reception. My final day of the week was in the kitchen, and I remember everyone enjoying what they were doing. At that age, fifteen, sixteen, it's all about having a good time, so I thought: "Yeah I'd quite like to get paid to go to work and have a good time." That's how it all started.
And then you went to Manchester?
Yes, I worked for Gary Rhodes in Manchester. Rhodes is a fabulous cook, his food is very ingredient-led, and he treats ingredients properly and cooks them properly. That was quite a big thing for me. It's something I learnt when I was young, and I still think that's the best thing to do.
You've said before that it was at The Square in Mayfair that you really started to understand food. What was it that made you feel that way?
It was the whole ethos of it. It is very seasonal and everything's based around the ingredients, and cooked correctly. If it wasn't good enough, it didn't get used. It's a huge thing when you see, day in, day out, the passion that goes into producing the dishes, and the work in sourcing the right ingredients for the dishes.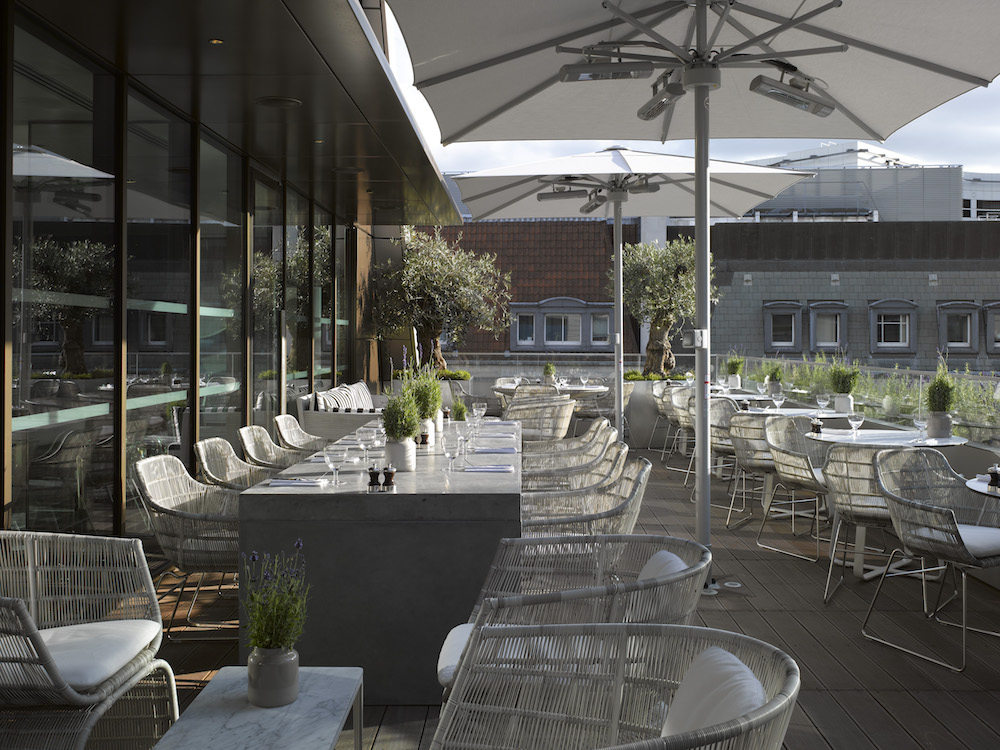 While working at The Square you took some time out to travel – what was the motivation for this?
About a year and a half before I went travelling properly, I took six months out and went to Asia. While I was away I came to the realisation that it wasn't long enough to do it properly. I came back to London, married my wife, and decided to do some real travelling. We took three years, and off we went.
How did that develop your work as a chef?
You see so many cultures and different ways of life, as a person, and as a chef you see so many ingredients you haven't seen before, and how people treat those ingredients. You see things and think, "I could use that in my cooking, I quite like that technique."
What initially drew you to Angler?
I've always enjoyed cooking fish and shellfish because fish is so seasonal. There's so much you can do with it – especially turbot, for instance; you can steam it, you can roast it, you can cure it, you can have it raw, you can serve it on the bone, it's very versatile. So there's always something constantly changing. I'm also quite impatient, so if something's been on the menu for a couple of weeks I feel like I've seen enough of it! It's constantly changing and developing.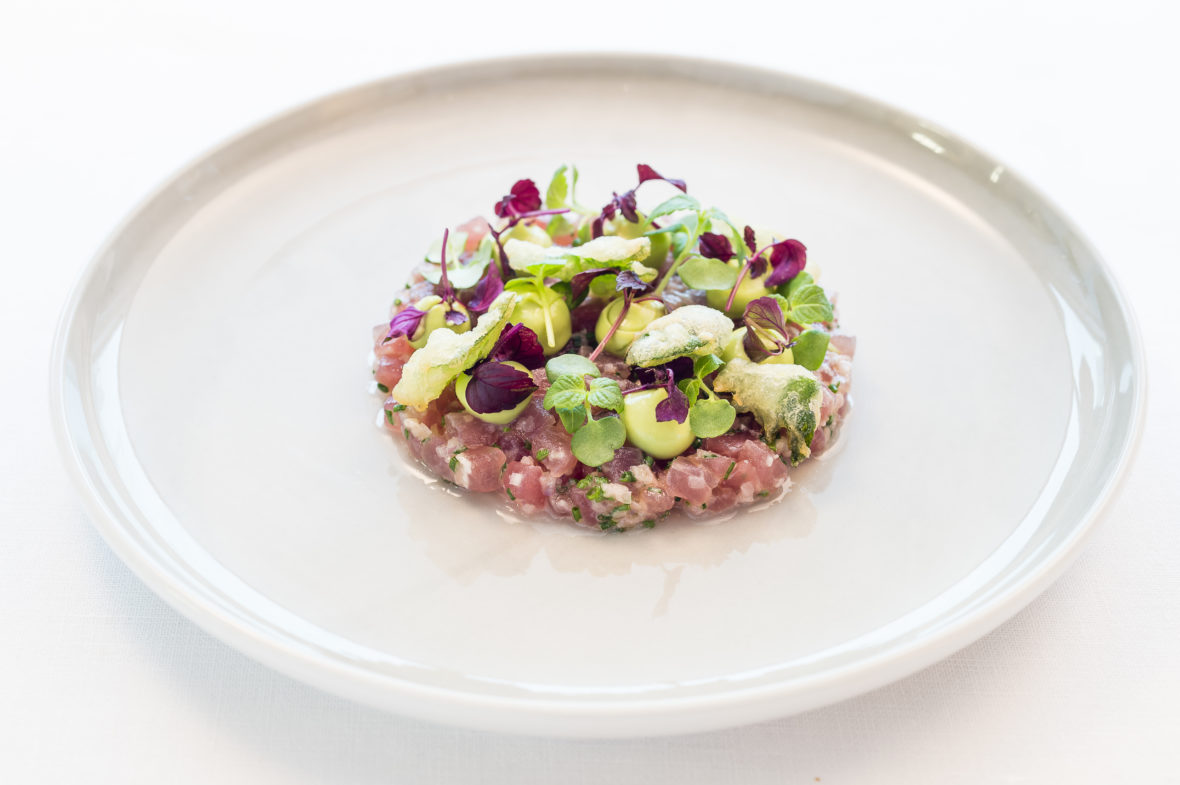 I didn't realise fish were so seasonal
It's really like vegetables or fruit. For instance, red mullet is better when the water's slightly warmer, so they're at their very best during the summer. Then when it gets colder in the winter the red mullet will drop off, and you'll get something like monkfish coming in, because that's a cold water fish and it's best in the spring tides when they've been feeding. Turbot goes into summer and starts to roe, so it makes the fish a bit smaller and it isn't as good as it was before. I only use Cornish lobsters, and they're at their best in the summer, so that's when I use them – I don't use lobsters outside of June, July and August.
Has the quality of British fish always been of a standard to serve in Michelin-starred restaurants?
Since I've been cooking, yes. I just think that more people are aware of it now. Obviously things like peaches are not going to be as good in Britain as they are in Italy, and you're never going to grow mangos here, but Britain has some fabulous produce. You go to Orkney and the langoustines and the scallops are the best in the world.
We're fortunate in that we're close enough to use it and appreciate it, but I think a lot of it has come from British people being more interested in where their food comes from and how it gets used then they were a decade ago. Today there are farmers markets where you can find produce you're not going to get in a general supermarket, and foraging has become a big thing, with people getting into wild garlic and elderflower. I think the ingredient quality has always been there, but people are now more aware of it.
What's next for Angler? Do you have your eye on a second Michelin star, perhaps?
Everyone says: "Oh it would be nice, but I'm not chasing it," but of course everyone's going for it, they just don't want to say. I'd love to get two stars, but I'm fully aware of how much hard work and dedication goes into getting to that point and maintaining it. So we've got hard work in front of us but it's definitely something I'd like to achieve in my career.