Award-winning chef Merlin Labron-Johnson reflects on the joy of growing his own produce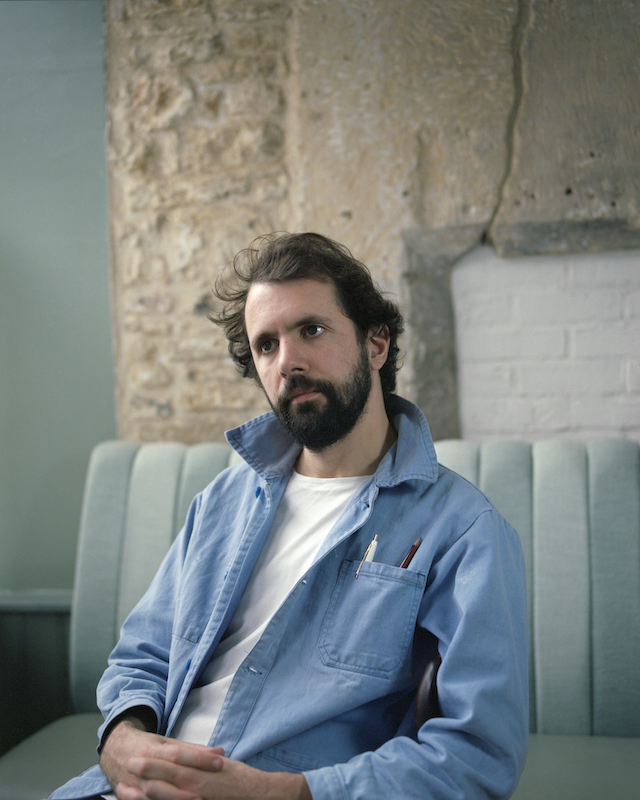 You can't cut corners gardening. No shortcuts, no rushing. Like cooking, every single process must be respected because each dictates the end result. When you are creating a dish, you are nurturing those ingredients in much the same way you love, care and pay attention to what you're growing. Both practices are unforgiving, and in the beginning I made plenty of mistakes – the trick is not to make them twice.
I grew up in South Devon, and the countryside is where I feel most comfortable. How I cook and approach food is very much connected to agriculture, landscapes, the wilderness. What I previously lacked in London was inspiration; I was on autopilot. Yesterday, I walked through a beautiful pine forest and was transported to the Swiss Alps, where I cooked for many years. I think most creatively when I am outside, watching the plants grow, feeling the seasons change.
Launching a restaurant is often traumatic and chaotic, never mind on the eve of a pandemic, and having to close Osip's doors after only five months was hard. The first lockdown gave me time to reflect on what I'd created and what I did and didn't like about it, what I would change in an ideal world. After a brief respite from the day-to-day madness, I could actually see the wood for the trees. The restaurant I reopened that summer was 10 times better than the one I'd closed, and the most important factor behind this was teaching myself how to grow.
We now have two sites, essentially next door to the restaurant, to cultivate vegetables – Spargrove and Dreamers Farm – and this direct relationship inspires what we cook. I intend to be entirely self-sufficient all year round, and will be busy during the hunger gap – the January to May period in the UK where little grows – clearing and ploughing the ground, building polytunnels and greenhouses. I have overwintering things like kales, cabbages, chards, onions, garlic, and purple sprouting broccoli currently working their magic underground, and I'm planting strawberries, gooseberries, raspberries, as well as black, white and red currants in time for summer.
I am guided by and at the mercy of the land. It's rare to be in an environment where a chef can pick something that morning and serve it for lunch. The difference in flavour is enormous because every day that a vegetable is out of the ground, it deteriorates in quality. My cooking has never had a clearer identity, or felt more emotionally rooted, because I'm only working with ingredients I've grown myself. Osip is an expression of who I am.
Ethical and ecological opinions aside, I'm bored of protein. I love a steak as much as the next person, but I find vegetables to be infinitely more versatile in the ways they can be prepared and presented. In the past, this country has been particularly unimaginative with vegetables. In France, they have different ways to describe national methods; carrots à l'Anglaise means to boil in water with no salt. That says it all really. If you look at the way Italians prepare produce, there's real thought and care poured into every step. Perhaps we're still on that journey of discovery here in the UK.
In recent years, some of the greatest meals of my life have revolved around the humble vegetable. I felt sated, satisfied, enthused but not heavy. There's a distinction to be made between being full and fulfilled.
As told to Tom Bolger
Photography Izzy de Wattripont
Merlin Labron-Johnson became the UK's youngest Michelin-starred chef in 2015. His latest project is the farm-to-table restaurant Osip – and the accompanying wine bar and épicerie, The Old Pharmacy – in Bruton, Somerset. Having only been open for seven months, Osip was recently awarded a Michelin star.

This article is taken from Port issue 28. To continue reading, buy the issue or subscribe here