Edinburgh-based chef Mark Greenaway shares his culinary ode to Scottish poet Robert Burns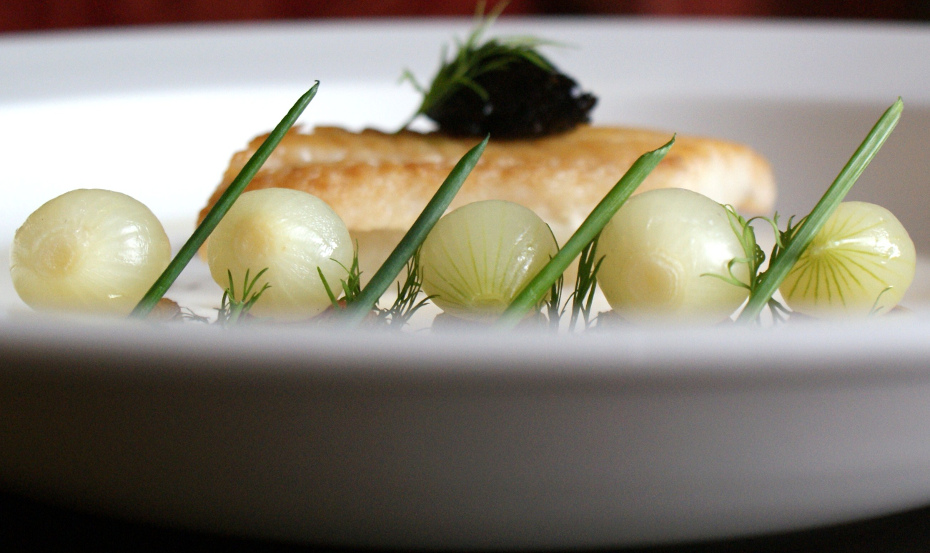 Every year on January 25th, Scots around the world celebrate Burns Night – an evening dedicated to 18th century poet Robert Burns, who is remembered as Scotland's most important cultural icon.
Burns' frank and conversational verse is thought to have directly influenced some of England's greatest Romantic poets, including Wordsworth, Coleridge and Shelley, and led to his countrymen affectionately calling him 'Scotland's favourite son'.
While the chalkboards of British pubs would have you believe Burns Night is largely about raising a few drams of Scotch, there's a culinary side to the event that shouldn't be overlooked. With this in mind, we travelled north to meet Edinburgh-based chef Mark Greenaway in his newly-opened private dining room, which was created in collaboration with Scotch whisky distillery The Balvenie. There, Greenaway told us more about the traditions behind Burns Night and shared his modern interpretation of a Burns Night supper.
"Burns Night would normally involve a lot of dancing, a lot of whisky, and haggis as a main course," Greenaway explained. "Traditionally, the haggis would be piped into the dining room by a bagpiper and carried by the chef. The piper would then say the famous Robert Burns poem Selkirk Grace, which is an address to the haggis. The chef then stabs the haggis – as that's how the poem ends – before sharing the meat around the room. That's the Burns Night I know."
Greenaway's fondness for creating eight-course degustations from Scottish-sourced ingredients has earned his restaurant three AA Rosettes for Outstanding Cuisine, as well as a number of other industry awards. "All our ingredients are locally sourced. It's something that we're really passionate about," Greenaway enthused. "The general public now demands more of restaurants. They say 'we want local and we want sustainable… we want to know where the food has come from'. It's no longer good enough to serve food that could be from anywhere."
For his own version of Burns Night supper, Greenaway has reimagined Cullen Skink – a thick traditional Scottish soup, which originates from a village on Scotland's north-east coast. "When it comes to Scottish cooking, it doesn't get more traditional than Cullen Skink," he explained. "This soup is stuffed full of comforting ingredients like smoked fish, milk and potatoes. It's the perfect Burns Night dish as it can warm you up even on the darkest of January days."
In order to update this Burns Night staple, Greenaway rethought the main elements of the recipe and added a caviar garnish. "The simple ingredients mean that all elements can be rearranged and cooked in different ways to put a modern twist on this classic," he said. "In my modern version, I cook all of the ingredients separately. I also make a wee traditional soup that guests can pour over the dish. It brings together the best of old and new."
"Some hae meat an
canna eat,
And some wad eat that want it;
But we hae meat, and we can eat,
And sae let the Lord be thankit"
– The Selkirk Grace by Robert Burns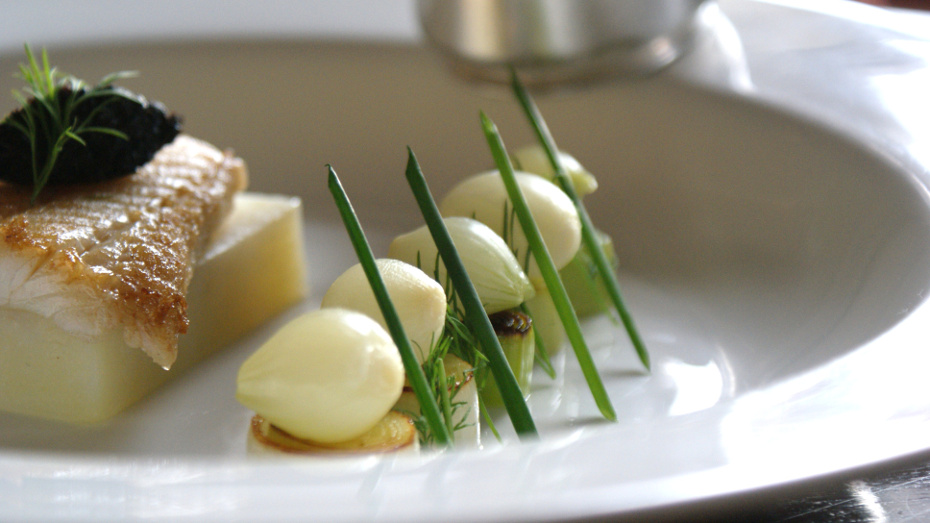 Modern Cullen Skink Recipe
Ingredients (serves four)
2 litres of full-fat milk
4 fillets of smoked haddock (de-boned)
2 leeks
20 pearl onions, peeled
2 large Maris piper potatoes (peeled)
Dill to garnish
Chives to garnish
2 dessert spoons of caviar (optional)[/one_half]Method
1. Cut four large diamond shapes from the haddock fillets and set aside, chop remaining haddock into small pieces
2. Cut four large rectangle shapes from the potatoes (big enough to sit the diamond of haddock on)
3. Cut the rest of the potatoes into a small dice
4. Slice the white of the leek into 20 rounds and set aside, dice the remainder of the leek and set aside
5. Blanch the peeled pearl onions in a little salted water until just cooked, keep warm
6. Blanch the large rectangles of potato in boiling salted water until just cooked, keep warm
7. Put the milk, diced leeks, chopped haddock and small diced potatoes in a heavy based pan and simmer for about 10 minutes. Once tender and cooked, blend until smooth and keep warm
8. Meanwhile place a teaspoon of olive oil in a non-stick pan and cook haddock diamonds on nicest looking side first until cooked halfway through. Add leek rounds to pan and cook until the fish is completely cooked and leeks have nicely coloured
9. Check the milk mixture for seasoning and season to taste
10. Assemble and garnish on deep plates, as per photo. Serve the soup mixture separately and let your guests pour it themselves
Serve with a small quenelle of caviar on top of the haddock
Preparation time: 20 minutes / Cooking time: 40 minutes
Words Ray Murphy