Her Notting Hill restaurant may only have 14 covers, but there's nothing restrained about this indulgent dessert recipe from Marianne Lumb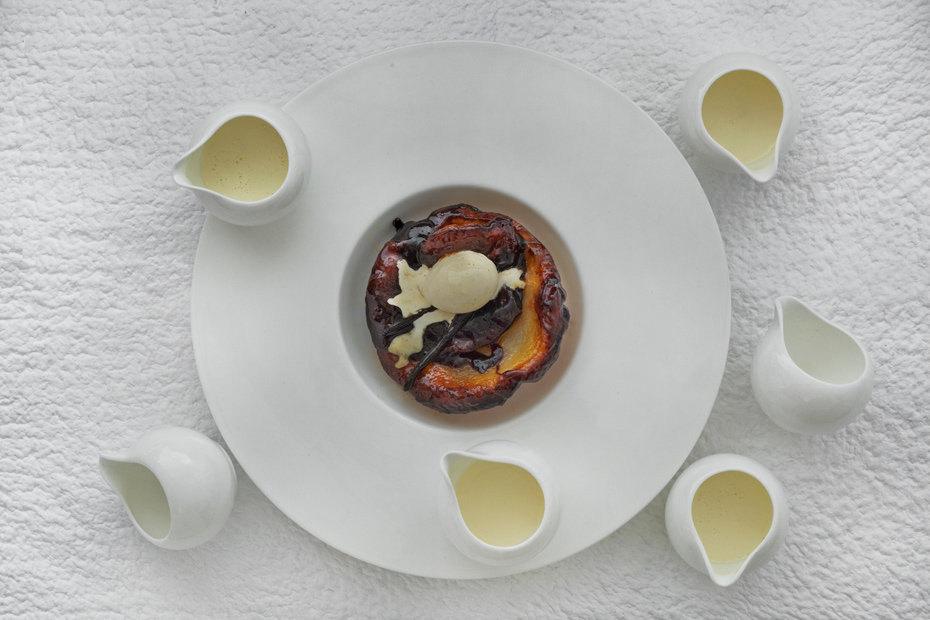 Pear Tarte Tatin
1 packet ready-rolled puff pastry
8 firm pears, not too sweet, peeled and quartered
240g butter at room temperature
160g sugar
1 star anise
1 vanilla pod, split in half
Method
1. Pre-heat the oven to 180C, roll out the pastry to a disk a little bit larger than 24-28cm in diameter. Place in the fridge.
2. Press the butter evenly into a non-stick, oven frying pan. Evenly scatter over the sugar and place in the star anise and vanilla.
3. Arrange the pears curved side down in the pan, then place the pan on the hob on a high heat and heat until the butter and sugar are caramelised.
4. Once the pears are nicely caramelised, remove from the heat and carefully lay over the pastry, tucking the edges back into the pan, making sure they don't overhang.
5. Place the pan in the pre heated oven and bake for approximately 40 minutes, until the pastry is well risen, golden brown and cooked through.
6. Remove from the oven and allow to sit for at least 10 minutes. To serve, place a plate on top of the frying pan and, using a tea towel, carefully flip it over (if the tart is not warm enough at this stage, the fruit can stick to the pan. You can put the pan on gentle heat if it has cooled too much).
7. Cut slices and serve with a scoop of nougat ice cream.