The duo behind Shoreditch's new Italian-inspired restaurant reflect on the joy of nose-to-tail cooking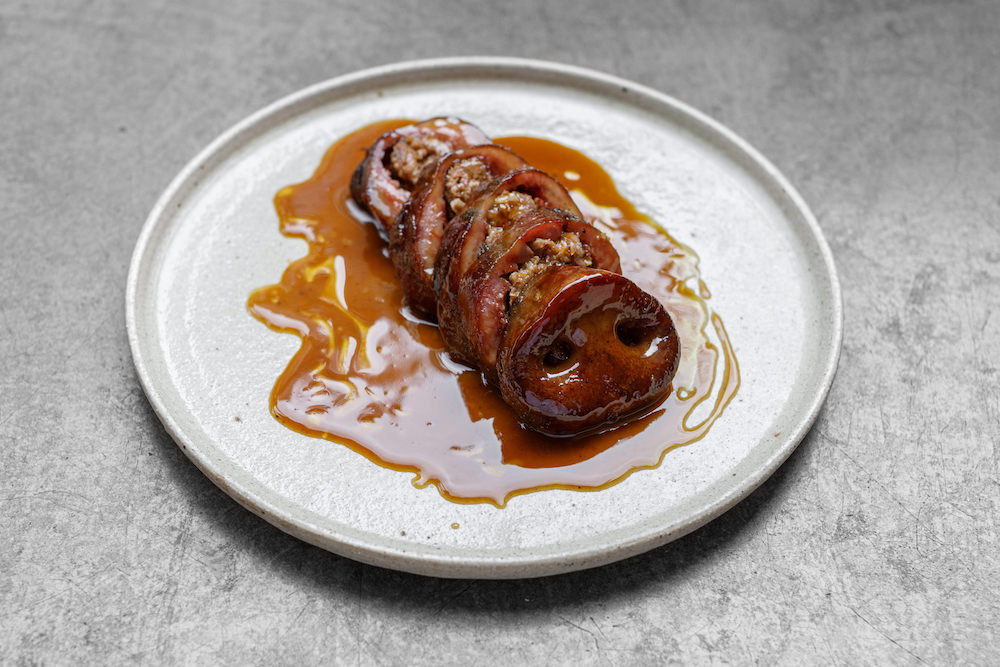 Dining at Manteca has all the decadence of a Roman Bacchanalia. Rooted in rustic Italian cooking, its hand-rolled pastas, in-house salumeria and whole-animal butchery makes for an unabashed, robust offering. While it has some exquisite flora on menu, really, we are here for the fauna. All of it. Entire animals are honoured and not a shred is wasted; silky liver parfait paired with date jam, rich pig's head fritti, spicy tail strozzapreti, fazzoletti ragù elevated with duck fat pangrattato, and mortadella slices so thin they're akin to delicious doilies. 
This bold thriftiness is thanks to chef Chris Leach, who previously won hearts and stomachs at Petersham Nurseries and Kitty Fisher, and David Carter, the man behind the wildly popular barbecue restaurant Smokestak. The pair previously trialled Manteca – which translates to 'lard' or 'pig's fat' in Spanish (and is an important record by Dizzy Gillespie in introducing Afro-Cuban rhythms to jazz) – through two temporary pop ups in Mayfair and Soho. Since November 2021, they've had their hands on some more permanent bricks and mortar in Shoreditch. The space has been sleekly designed to the millimetre and investment, substantial. Acclaim has shortly followed; within 3 months of opening it received a Michelin Bib Gourmand, and when Port recently visited, every table was taken. For an industry still reeling from the after-shocks of Covid, this was a welcome sight.
We caught up with Leach and Carter to discuss the creativity nose-to-tail demands, up-skilling new recruits, and the joy of staying on your toes with seasonal cooking.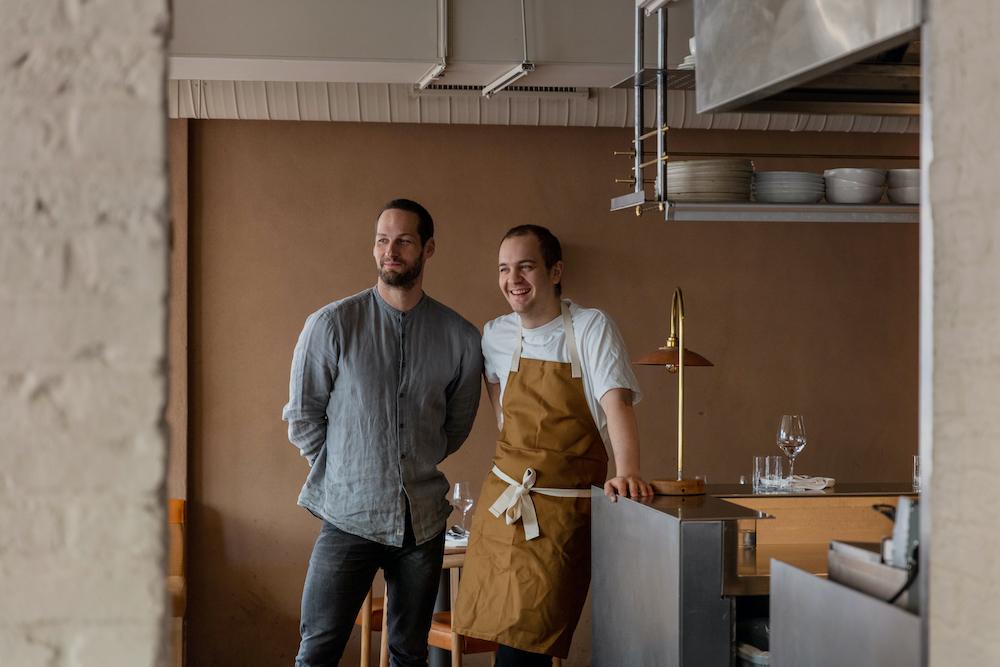 Would it be fair to say the restaurant is a love letter to Italy?
Chris Leach (CL): There's definitely big inspiration taken from Italy, particularly Bologna and Rome. The latter especially, where the cooking is hearty, flavorful and deeply satisfying. The region is uninhibited, with a lot of excellent offal cooking.
Why nose-to-tail, and how is it being implemented?
CL: We're constantly looking at our ingredients and thinking how we could get more out of them. When we buy a whole pig, we'll cure cheeks or braise and press the head for a fritti, we'll slow oven cook, grill or confit. Skin is so underused but fantastic in sausages, or for a ragù, perhaps cooking it down for a sofrito, or dried and then deep fried. It just makes sense. At the end of the day, you pay the same amount of money per kilo if you buy a whole animal for a loin chop as you do for the fat or the skin, so we try and use it as effectively as possible.
David Carter (DC): I've always been impressed by Chris' love of produce and his vast level of knowledge in terms of breaking down an animal, how to use everything from the snout to the trotter in any shape, fashion or form. We're not governed by anything here. A pig is a pig, but there are so many derivatives possible. I think it's a testament to the creativity and talent in the kitchen.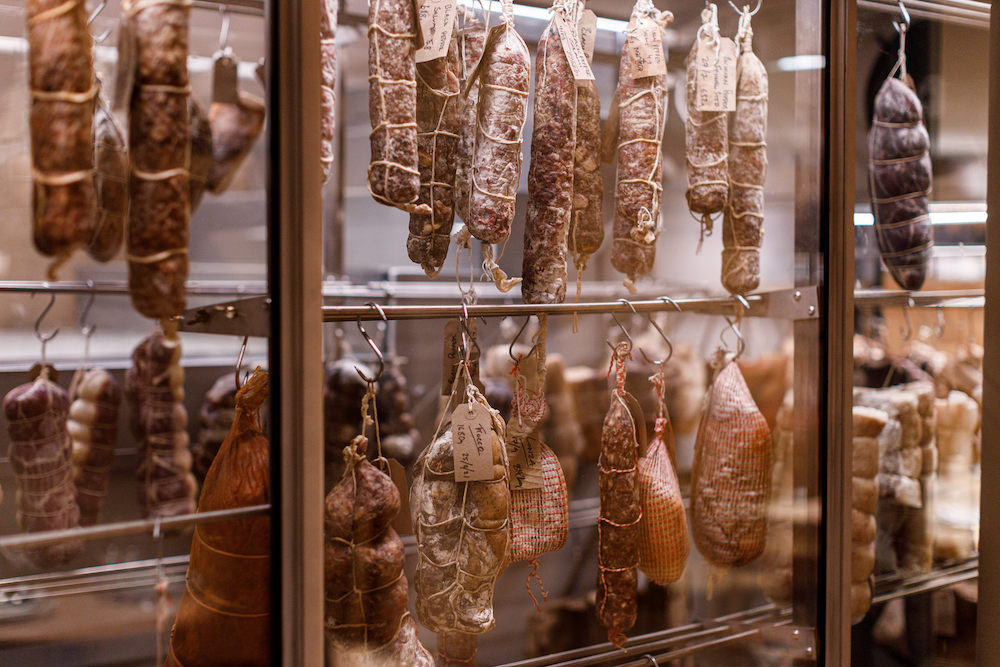 There's a lot of labour-intensive work and technique required with whole animal butchery and hand-making pasta, are staff coming in with these skills?
CL: Most will train and learn on the job, occasionally people come in with some knowledge, which is a great benefit for us. In a perfect world you show them these things and then they get better at it than you.
DC: The talent coming in is immense, and a lot of the team are different beasts from when they came in, they've grown a great deal.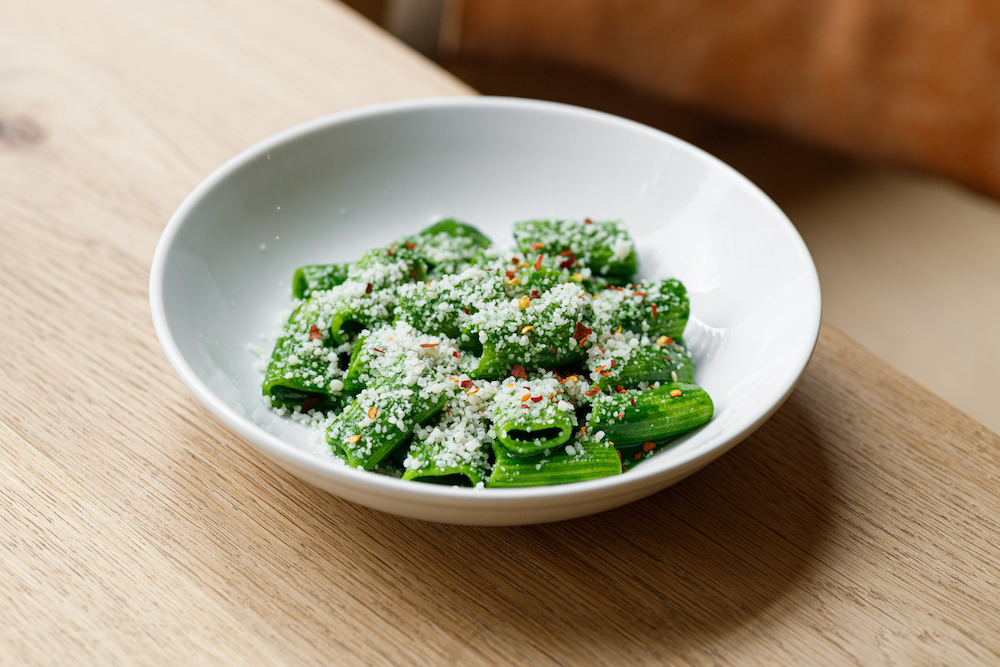 Curtain road used to have my favourite club on it, it's shut now but I still love the area. Why did you choose Shoreditch as the place to be?
DC: It was quite accidental. We were originally looking in Soho, but things didn't work out and the rent is absurd there. Neither of us wanted to open a restaurant in suburbia, we wanted a place where people live as well as work. And I suppose for quite lazy reasons, we can both cycle here within 10 minutes. Because of the learning from the different iterations of Manteca, by the time we arrived at Shoreditch it was like we hit a trampoline. We're three times as busy as we were in Soho. The food is going strength to strength, likewise how much effort we're putting in, which is all encompassing. Whether that's the wine list, our front of house, or the charcuterie room. I feel like we've gone from kindergarten to secondary school in a few short leaps.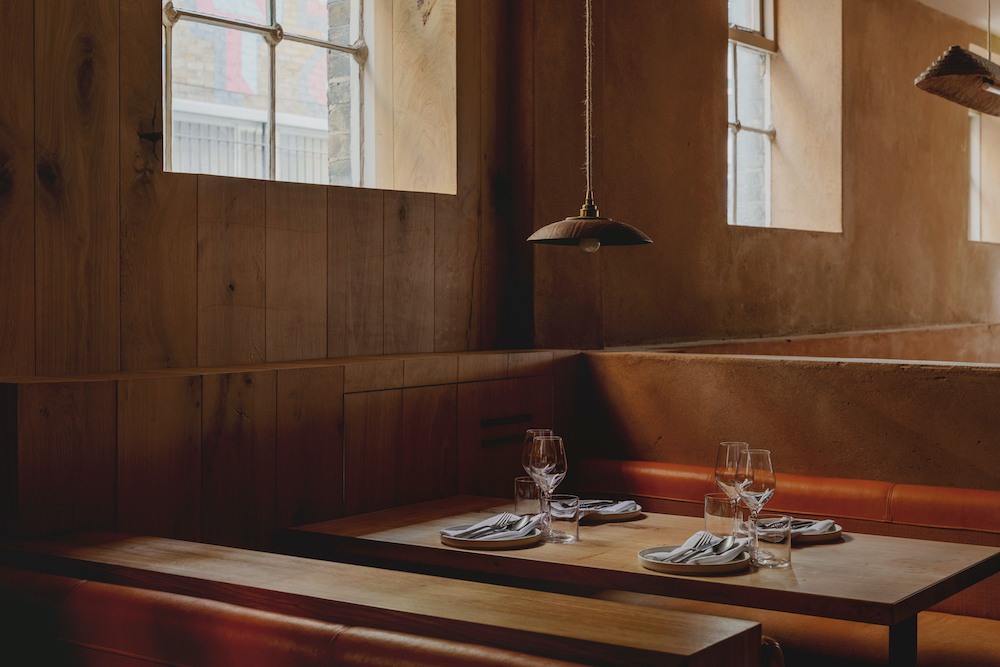 What is the working process for the menu, is it a case of seeing what suppliers have and getting creative? I know you work with smaller, local farms and try be as seasonal as possible.
CL: The menu changes on a daily basis. We have one farm and a collective of growers that we work with closely, getting lists from them twice a week of what will be available. Knowing that some new courgettes are coming in, some beans from elsewhere, makes it very easy to plan the menu. We'll start with the produce and then we'll look at what techniques or flavours might work with them to take everything to the next stage. Being kept on your toes is the way I enjoy cooking. It keeps it fresh. We do also enjoy building consistency into the dishes that we regularly do because I think that's important. A dish that goes on the menu today will be much better in three weeks time.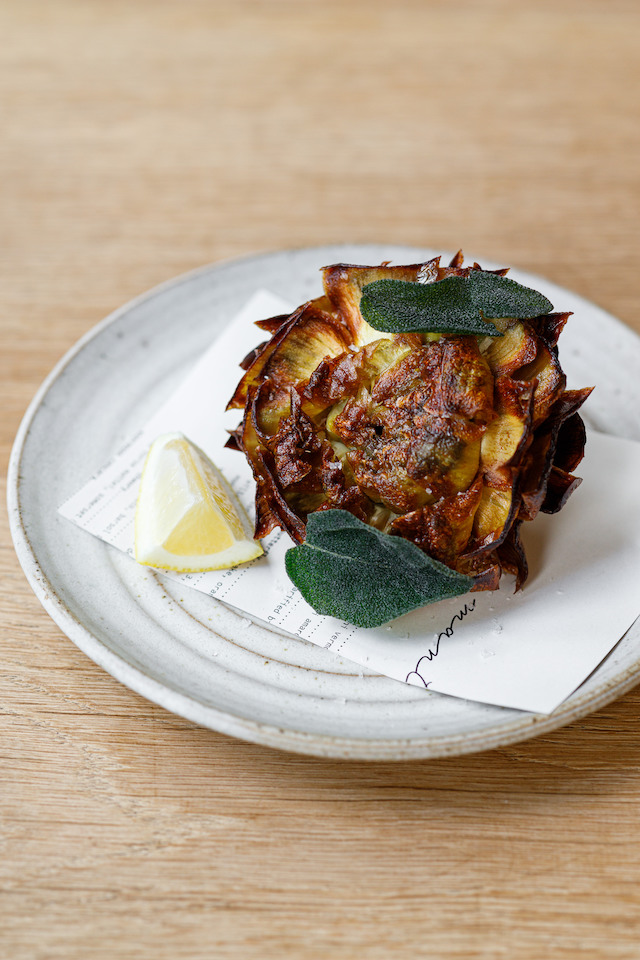 Chris, I presume it's quite nice working with your partner, who looks after the wine list?
CL: She knows me and my food better than anyone, so she understands what suits. She's been there for the conversations about Manteca from the beginning so she gets it. Her choice of wine really reflects what we do.
What's next?
DC: There's a new kitchen plan downstairs to make things more spacious, we have furniture and awnings being made for our terrace, and there might even be scope an oyster or shellfish bar. The exciting part is that there's lots of room to grow into it.
CL. We'll certainly improve, swiftly, over time. I think because we know what we're the offering, what we can add, we know where we're headed.