Following the opening of his new restaurant, Nuno Mendes tells of his love of Lisbon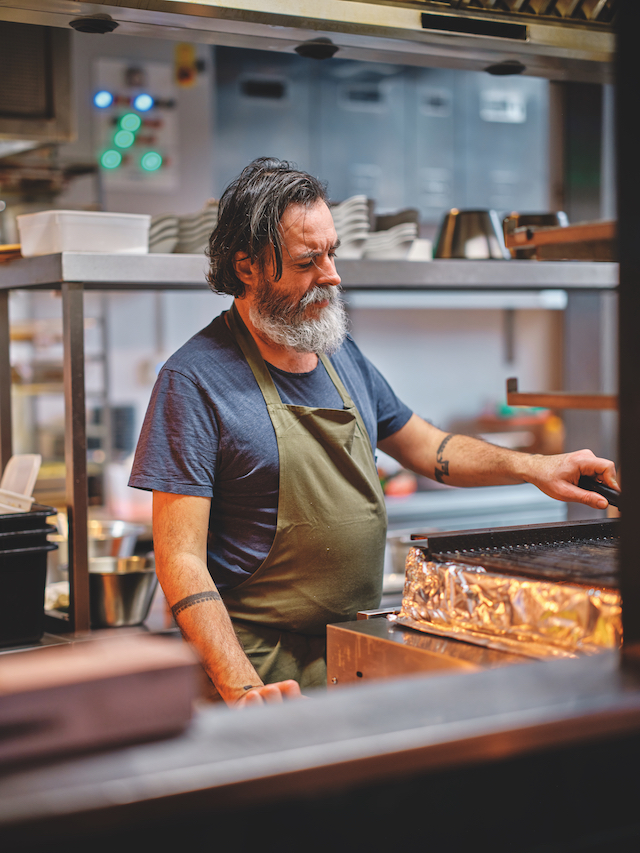 Lisboa is a city of organised chaos. Bohemian, bustling, eclectic – the layers of competing buildings, one on top of the other, suggest a laissez-faire approach to architecture. If you were to excavate its cobbled ground, I'm sure you'd find a whole metropolis buried beneath. Yet strangely, it works. The endless views and vantages from alleyways and hills are gifted by a particular quality of light, pastel pink. Things are happening, moving; there is an energy that welcomes you. The city is in bloom: but it wasn't always so.
As a youth my hometown was hurting. Beautiful structures left derelict, no money, no work, people hooked on heroin – it was bleak. You know the refrain in 'God Save the Queen' by The Sex Pistols, "no future"? Too many people were living like that. I was fortunate because my grandmother instilled her passion for food in my dad. He encouraged me to be curious. Back in the '70s and '80s, the culinary scene was nowhere near as vibrant; you needed to know where to go. My father would take me to experience real Portuguese cooking, seafood on the waterfront, as well as Goan, Greek and Japanese restaurants – it was life-changing learning about these cuisines at such an early age. He passed on his cooking bug, and I left to train in San Francisco, New York and Spain, amongst others. Despite it being a short visit, I was enlightened by my experiences in Japan, and eventually settled in east London.
I've often felt like an outsider looking in, someone who's from Portugal but not living there, shouting words of encouragement from the sideline. For the past decade I have been researching and championing Portuguese food, a subject we have been nationally shy about. We remain defined by early modern history, our mercantile exploration and 'age of discovery' leaving traces of Africa, Brazil, India, China, Japan (among many others) on our cooking, and vice versa. For a long time, I believe we were trying to appease visitors with what we thought they wanted, hiding our global roots, our regional – and delicious – 'peasant food', our wonderful indigenous ingredients. Culinary tradition was not being passed on, that artisanal knowledge was dying out. I wanted to be part of a movement that celebrates our heritage and am proud to have opened a number of projects in the capital since. Now, I am able to realise another dream with Lisboeta, in London.
Its premise is to showcase the spirit of the city. To capture its daily rhythm, its hospitality, whether that's through a casual pastéis de nata with a morning coffee, or petiscos (small plates) in the evening. Items will come and go, but you can expect bacalhau, goose barnacles, sea urchins, red mullets, chouriço, alheira, clams and red prawns, as well as local ingredients through a Lisbon lens. Reflecting our melting pot, there will be a little bit of Macau, dashes of Brazil, Mozambique, light touches of Japan. And, while honouring tradition, we will offer our personal interpretation of dishes, producing a singular identity not solely defined by what has gone before.
They say absence makes the heart grow fonder. Every time I've moved country, I have stopped by Lisbon to see whether I could make a proper home there again. For one reason or another, it was never the right time. I am turning 50 soon and my native city is calling me; in all my life this is the closest I've been to returning. Until then, my slice of Lisboa in Fitzrovia will have to do.
As told to Tom Bolger
Photography Francis Augusto
Photography assistant Gabriela Velasco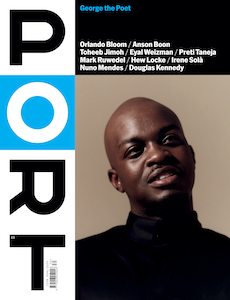 This article is taken from Port issue 30. To continue reading, buy the issue or subscribe here