Executive chef Franco Gatto shares the recipe for this traditional Milanese recipe from the popular Italian restaurant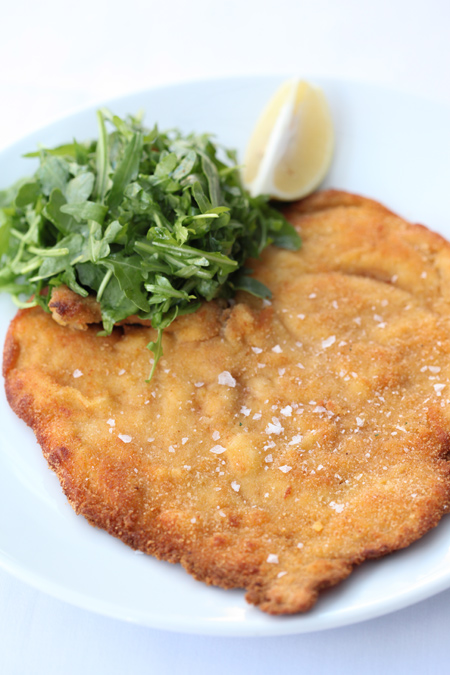 Chicken Milanese (serves 4)
4 large supreme corn fed chicken
(breast of chicken with wing bone attached)
2 large eggs
2 tbsp plain flour
300g breadcrumbs
50g butter
Sunflower oil for frying
Sage
Rosemary
Sea salt
Method
1. Clean the excess fat from the chicken and butterfly them as thinly as possible – about half a centimetre thickness.
2. In a large bowl beat the eggs.
3. Dust the chicken in the flour, pass in the beaten eggs and finish in the bread crumbs.
4. In a large frying pan warm the oil on a medium heat. When the oil is hot carefully place the chicken in the pan.
Cook on one side for 30 seconds or until the breadcrumbs are golden brown, turn the chicken and add the butter and herbs, cooking until both sides are golden brown. Remove the chicken from the pan and pat dry from excess oil with a paper tissue.
5. Sprinkle with the sea salt to finish.