Whilst the cat's away… Nick's keeping the company of Sangiovese red this week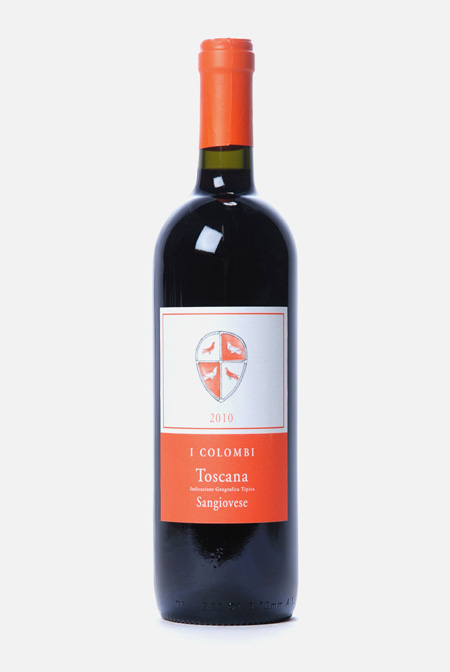 I am currently sitting by myself, with nobody for company except my two cats. That may sound like a maudlin opening, but honestly, it's not bad. My girlfriend's gone on an art residency for a month, leaving me to 'fend for myself'. (The cats can take care of themselves). So far so good, I haven't injured myself in anyway, and I can watch whatever I like on the telly. I'm also feeling pretty good because I have this rather charming little Italian red with me, an 'I Colombi' Sangiovese 2010, Castello di Querceto no less.
Castello di Querceto is based in the Chianti region of Italy, in an estate with 60 hectares of vineyard, where all the grapes are still picked by hand. The estate is run by Alessandro François and his family, alongside winemaker Giovanni Cappelli. This wine is made from 100 percent Sangiovese grapes, and could qualify as a Chianti Classico as it meets all of the specifications, though Alessandro prefers to declassify the wine as the grapes are from the youngest vines on the estate. Sangiovese, or to give it its cooler Latin name, sanguis Jovis, ("the blood of Jove") is the most widely planted red grape in Italy. Sangiovese can be made into anything from an everyday wine to a premium, right through to sparkling and dessert wines, it is indeed, the 'every-grape'. But that's not to suggest that this grape is a jack of all and master of none; Sangiovese can make some really quite wonderful wines, and features in a lot of great Chianti and Tuscan wines.
And this particular wine certainly did the job for me on my quiet night in. It being exclusively Sangiovese means no other grape overpowers its herbal and bitter fruit notes. On the nose is a soothing dark cherry, with hints of spices with vanilla and tobacco from the wine's time in oak, which play wonderfully together. In the mouth, I got the red fruit coming through and when paired with a herby tomato pasta sauce it really came alive.
'I Colombi' Sangiovese 2010, Castello di Querceto is available from Roberson Wine