The Frescobaldis are one of Italy's oldest winemaking dynasties, with a lineage that stretches back to the Middle Ages and a fan base that included Henry VIII. Scott Manson meets the descendants of the Florentine family to chart their eccentric history, from the parties that scandalised the Vatican to the unveiling of their new London restaurant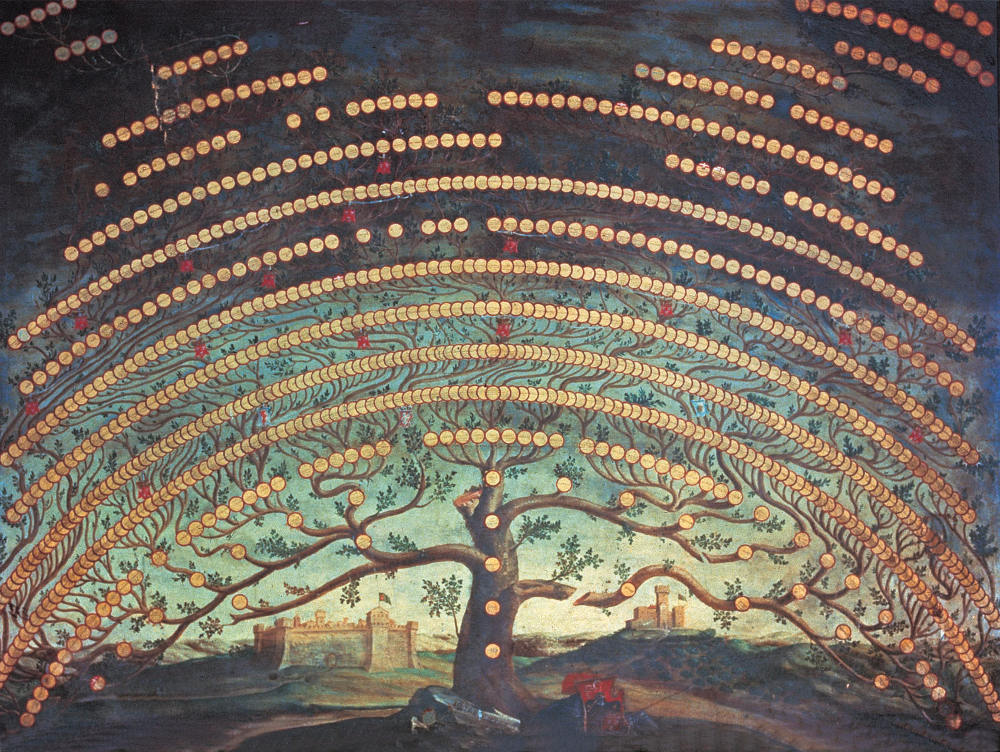 The Frescobaldi family has long been regarded as something of a maverick. With a family tree – which visitors to its Nipozzano estate can see hung in pride of place on the villa wall – stretching back over 30 generations, this Italian winemaking dynasty has a history as rich as its famous 'super Tuscan' red wines.
For proof, look no further than the infamous 'Angel's Ball', hosted by Bartolomeo Frescobaldi in the great hall at Villa Montecastello in Tuscany in 1672. It was a warm evening that night – so warm, in fact, that the entire party shed their clothes and, ultimately, their inhibitions, with the party descending into an orgy. "There was a crucifix on the wall of the hall," explains Diana Frescobaldi, CEO of the brand's retail and restaurants division, "and it's said that Jesus had to turn his face away so he didn't witness the wild goings-on. It cost us dearly though – we had to build 40 churches to make up for it."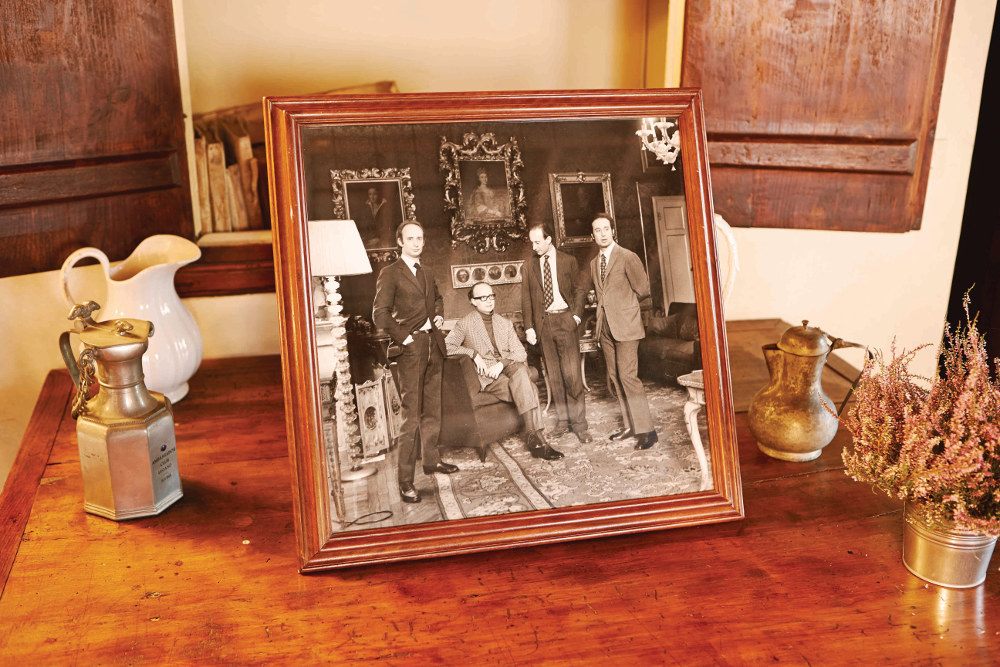 Indeed, the pope at the time, Pope Clement X, made a Frescobaldi family member walk 150 miles to meet him in Rome, and then agree to fund 40 new churches in the Val di Pesa region, before walking 150 miles back home again.
"It was a high price to pay for a party," laughs Diana.
Ironically, Frescobaldi wines had previously proved popular with the clergy during the 16th century. Original letters kept by the family testify that a former pope was among high profile people who purchased large quantities of their products. And as news of their winemaking prowess spread, even Henry VIII proved to be a fan – as a well-preserved parchment scroll detailing his wine order, held in the family's private library, attests. 
The same period also saw famous artists, such as Donatello and Michelangelo, buy Frescobaldi wines or, in the case of the latter, sometimes trade them for paintings.
"We also have some artistic heritage in our family," says Diana. "Dino Frescobaldi, a poet, was a good friend of Dante Alighieri and, after reading the first seven cantons of the >Divine Comedy, encouraged Dante to continue writing his epic poem."
Yet despite its current success, the Frescobaldis' operations have not been without their setbacks. Prior to winemaking, the family were prominent members of a wealthy Florence-based 'magnate class' – key players in the public affairs of the city during the 12th century. So successful was their banking operation that the family opened a branch in England in the 1270s and, within 20 years, the firm had risen to the position of royal bankers. Records show that between 1302 and 1310, the Frescobaldi bankers loaned £150,000 to Edward I and II, financing the wars of the latter and later serving as papal tax gatherers, helping to bankroll the Crusades. 
The result was that the Frescobaldi firm ended up with control of England's revenues, including the mint and customs. It was a staggering situation and one that, ultimately, would prove problematic. As land, honours and privileges were bestowed upon them, Edward II's barons grew increasingly jealous of the Italians' power and they drew up ordinances forbidding the assignment of customs to foreigners. Seeing the way the wind was blowing, Amedeo de' Frescobaldi – the family head at the time – fled England, first to Avignon and then to Florence.
"The royal debt was never repaid, and we went bankrupt. This was the end of our banking career," says Diana with a wry smile.
A second Frescobaldi bankruptcy followed some years later, which Diana attributes to the incompetence of a family member now forever known as 'Stolto' Frescobaldi (it translates as 'stupid'). A string of bad investments, including the funding of a Florentine church, led to the family finding itself impecunious once again.
By the 1400s, however, the Frescobaldi winemaking business, which started in 1300, had become a success, and its reputation stretched beyond Italy, with orders coming in from Belgium and England. Meanwhile, back in Italy, the handsome castle of Nipozzano was transformed from a fortress into a stylish private residence and centre for viticulture, with wines from this estate still proving popular with oenophiles today.
The 500-year-old castle offers fabulous views of the surrounding countryside, framed by the Apennine Mountains, and welcomes around 8,000 visitors a year."The demand is there for far more" says Giacomo Fani, a Frescobaldi spokesperson who works from the estate, "but Nipozzano is principally about the wine, not the tourist experience." 
Those who do gain access to this atmospheric property are rewarded not just with tastings of its excellent output – from vibrant Chianti Riserva to the noble cru of Mormoreto – but also the chance to sample beautifully simple Tuscan home cooking. A typical lunch menu might include Angus beef ragu, served with tagliatelle, with the beef coming from cows on the estate and the pasta made from wheat that grows just a few fields away.
Similarly, the wild boar with potato cream is sourced from boar that roam in a nearby forest and potatoes grown in Pomino, another Frescobaldi estate close to Nipozzano. Wine buffs will also be familiar with Pomino's beautiful red and white wines, from grapes grown in vineyards unusually located 700 metres above sea level, making for wines of extraordinary elegance and minerality.
"There are a few simple rules to our wine," explains Fani. "We never buy or sell grapes. Everything is from our vineyards – the secret of great wine is in the vineyard, not the cellar. We don't use all the grapes either as many are left to fall to the ground."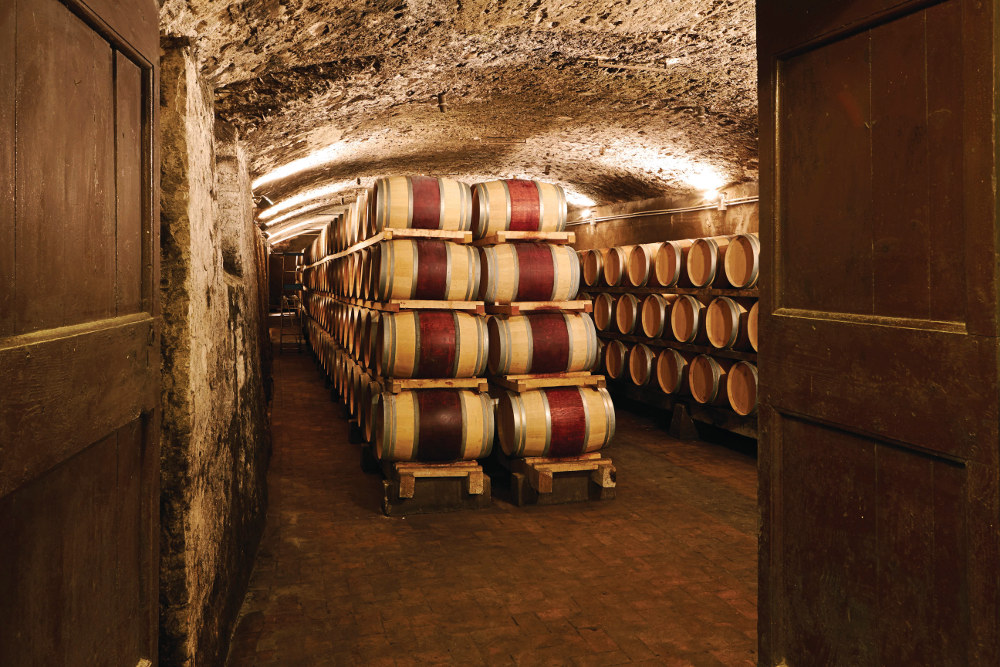 This is a philosophy shared by Axel Heinz, head winemaker at the Frescobaldi-owned Ornellaia estate, a couple of hours drive from Nipozzano, and situated near the small village of Bolgheri. With its combination of warm temperatures, sea breezes and a mixture of calcareous clay and sandy soils, the estate is the perfect site to plant cabernet sauvignon, merlot, cabernet franc and a small amount of petit verdot, which are blended in varying amounts to make the estate's namesake wine. Its debut 1985 vintage received widespread critical acclaim from international publications and wine guides, and nearly 30 years later it continues to be a favourite among wine lovers and critics, and a firm fixture on top restaurants' fine wine lists.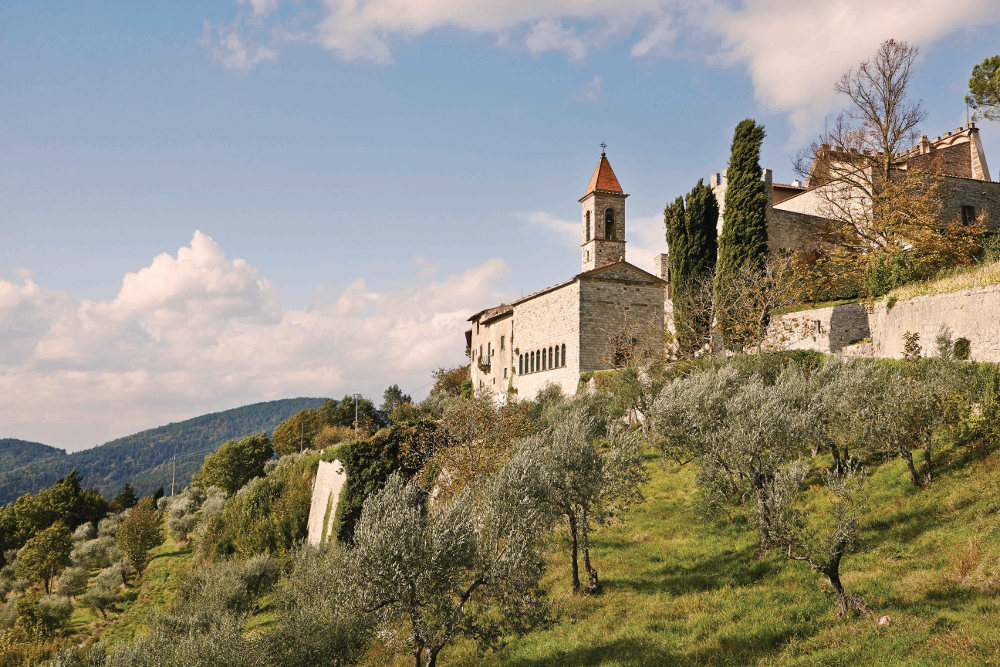 "Our hallmarks are passion and innovation," says Heinz. "We are like musicians playing with flavours and always making a wine that is true to its area, rather than crafting a wine to suit the market." Thanks to its combination of ripe fruit and wonderful structure, Ornellaia soon joined the ranks of the acclaimed 'super Tuscan' wines. In keeping with Frescobaldi's maverick status, these are rebel wines that don't adhere to the regulations that at one time governed the production of 'quality wines'.
"Super Tuscans simply allow the producer to choose the best of what is coming from their plot," explains Diana Frescobaldi. "Their success shows that if you have a good producer, then you don't need an appellation to reassure buyers of the quality." Indeed the success of Ornellaia is such that one annual release of 111 large-format bottles, with labels designed by notable artists and dubbed the Vendemmia d'Artista collection, saw a bottle of the 2010 vintage sell for £86,000 at Sotheby's, with all profits going to charity. But with such success must come immense pressure to produce brilliant wines, year in year out? Not a bit of it, says Heinz.
"Winemaking is not stressful," he laughs. "It's a beautiful, collaborative process – a family affair. And, best of all, at the end we can drink the fruits of our labour."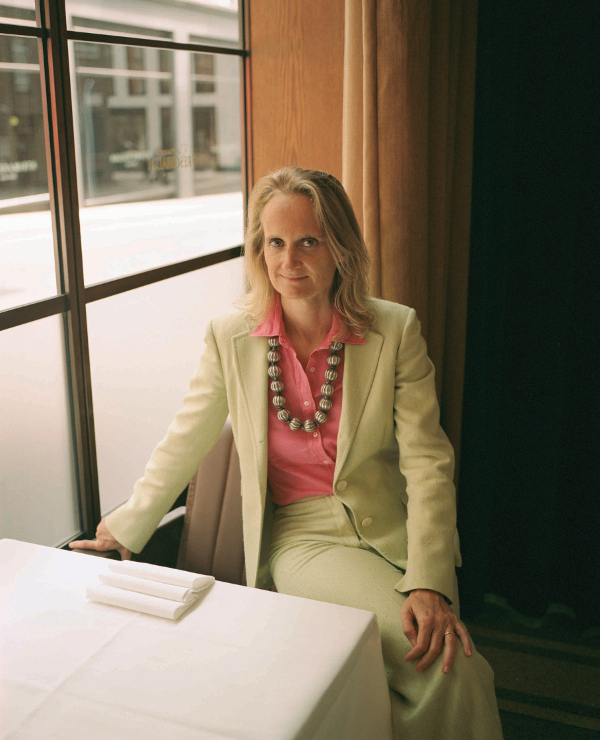 For those who can't make a trip to the source to sample Frescobaldi's sublime wines, the family has opened a dining room, Ristorante Frescobaldi, in London's Mayfair. This two-floor operation is the first joint venture between the Frescobaldis and Good Food Society, a new hospitality company launched by Levent Büyükuğur, a successful Turkish restaurateur, and entrepreneur Sanjay Nandi. It launched in Autumn 2014 and quickly has the capital's foodies buzzing about its modern Italian cuisine, courtesy of head chef Roberto Reatini.
"Head chef Roberto takes traditional Italian dishes, and elevates them without pretension," says Nandi. "The menu is wholesome, honest and very accessible. We change it seasonally based on the availability of ingredients, and are always bringing in new vintages of exciting wines."
Among the standout dishes are the red prawn carpaccio with green apple and caviar and the veal cheek pappardelle with rosemary bread, the latter being an umami-rich feast in a moreish ragu. As you would expect, breads and pasta are made on site, while the wine list – not entirely Frescobaldi dominated, but pretty close – is accessibly available by glass for most options. There are small and reasonably priced pre-grouped wine flights, too.
With a vast wall of glass for the frontage, striking frescos of Italian renaissance characters painted onto the tiled walls and a cozily discreet downstairs bar area, it is little wonder that since opening, the restaurant has seen its reservations at bursting point.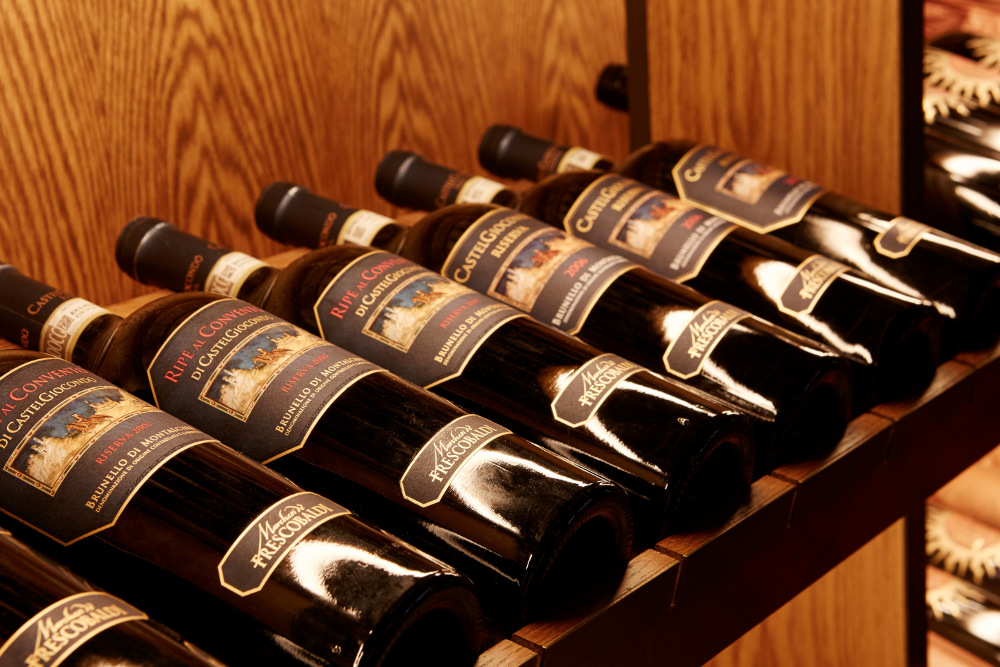 This success has surely been further bolstered by a series of exclusive Guest Chef collaborations, that see critically acclaimed chefs from around the world work with the kitchen over the space of a fortnight to create one-off Special Menus available only during this time.
"Previous Guest Chefs have included Inanc Baykar from Aman da Bravo in Istanbul, and Maurizio Locatelli from the Hotel Cala di Volpe in Sardinia," explains Nandi. "Our next collaboration is with the head chef of the Aurora restaurant on the Italian island of Capri…Fans of their famous food include the likes of Giorgio Armani Jay Z and Beyonce."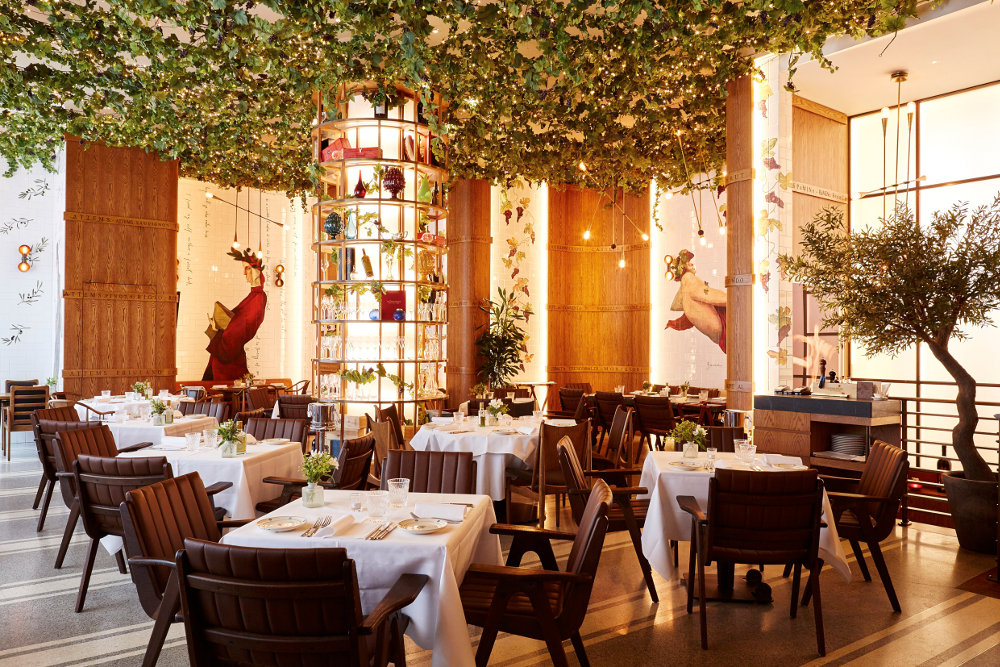 "I believe we are also quite accessible in terms of price," says co-owner Büyükuğur. "Yes, it's a competitive market, there are over 1200 Italian restaurants in London, but that's because people like them. The city is also heaven for produce. You can get the best food in the world here, which makes menu planning a genuine pleasure. The key is not to be overly focused on cost and profit, but to simply deliver the best possible experience for customers."
It's a mantra that could have been coined for the Frescobaldi family itself.
This story is an updated version of an article that appeared in PORT issue 17. The Aurora special menu is available until Friday November 26 2016. For more info, see frescobaldirestaurants.com.
Photography Jasper Fry, Alessandro Furchino,Eva Vermandel, and Patricia Niven
Additional text Ray Murphy and Drew Whittam