In the first of a new food series entitled 'Elements', we speak to the experts from east London pasta restaurant Savurè about the history of the staple ingredient in northern Italy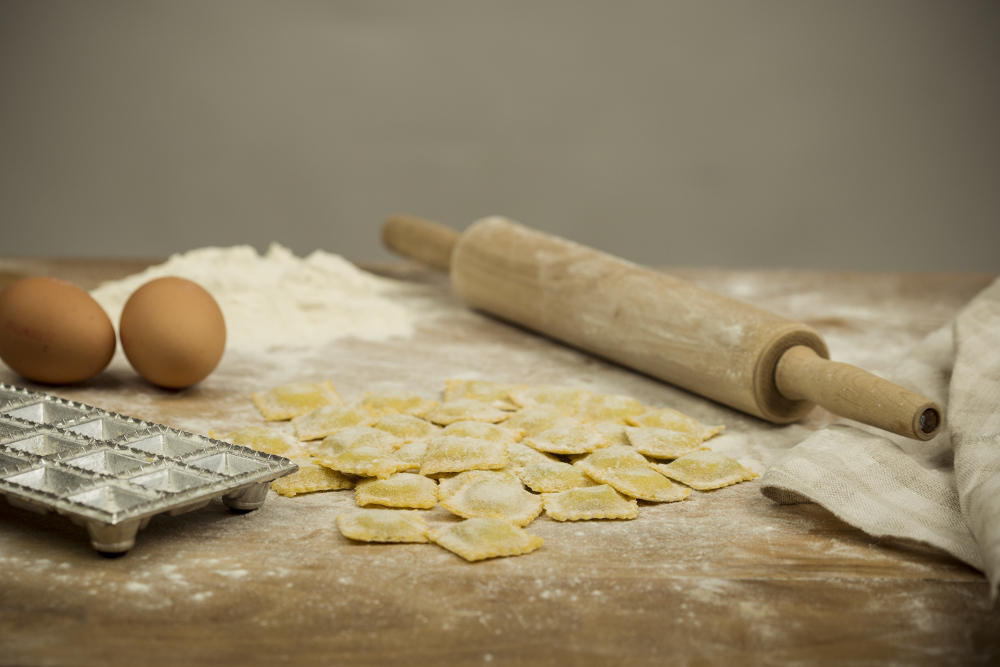 "Out of Italy's 20 regions, Piedmont has a culinary tradition that is coloured by a history of kings and peasants. Historically, noble men ate northern Italy's version of noodle, tajarin – knife-cut long pasta made with soft wheat flour and up to 40 egg yolks per kilo of flour; agnolotti, filled with roasted meats and seasoned with butter and Alba white truffle; or lasagne with ragù.
"A humbler pasta was favoured by the 'lower classes' — normally prepared with only four eggs, or potato gnocchi, leaving the use of meat (often giblets) for the feast days. Their regular pasta would be stuffed with ricotta cheese and vegetables.
"Northern Italy's pasta is mainly prepared with soft wheat flour and eggs (sometimes only egg yolks). The main sauces are butter, which is perfect with the very expensive Alba white truffle, or butter and sage, roasted meat gravy, ragù. Modern times have enriched our centuries-old tradition of pasta-making with new ingredients such as tomatoes, fish, spices.
"The Piedmont region eventually saw the proliferation of new types of pasta made with durum wheat, semolina and water, such as spaghetti. This evolution was the result of massive immigration in the '60s and '70s, when a huge number of southern Italians came to Torino seeking jobs. They brought their spaghetti tradition to this foreign and northern Italian land."
Savurè in Shoreditch, London, serves agnolotti, tajarin, and spaghetti, with 200 different combinations of pasta and sauce available
Interview Dizz Tate