Port and Levi's® Made & Crafted™ meet Michelin-starred chef Ollie Dabbous to discover how he's using simple techniques and unearthing unique British ingredients to shape the future of the food industry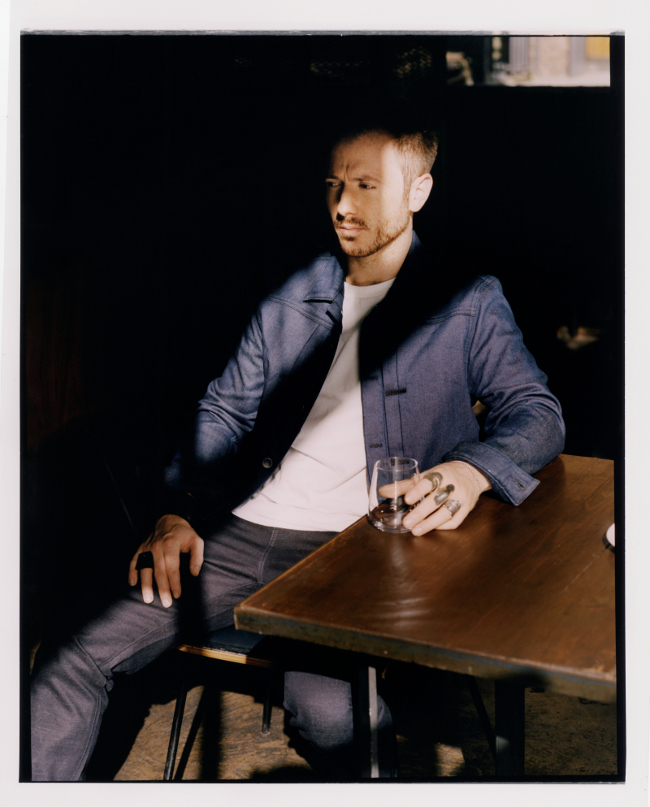 In a technology-obsessed age, where over-designed furniture and deconstructed food dishes snapped from above can command more online coverage and 'likes' on social media channels, how do modern-day creatives resist the lure to overcomplicate things, while still continuing to develop? To answer this, we meet Michelin-starred chef Ollie Dabbous, who is styled in Levi's® Made & Crafted™. Like Dabbous, Levi's® Made & Crafted™ – the contemporary, sophisticated collection within Levi's® – is creating tomorrow's classics by building on a successful reputation for quality product, using meticulously sourced materials (like Italian hand-waxed leathers and proprietary selvedge denim) and state-of-the-art production techniques. Here, we sit down with the 'chef's chef' and delve into his approaches to innovation.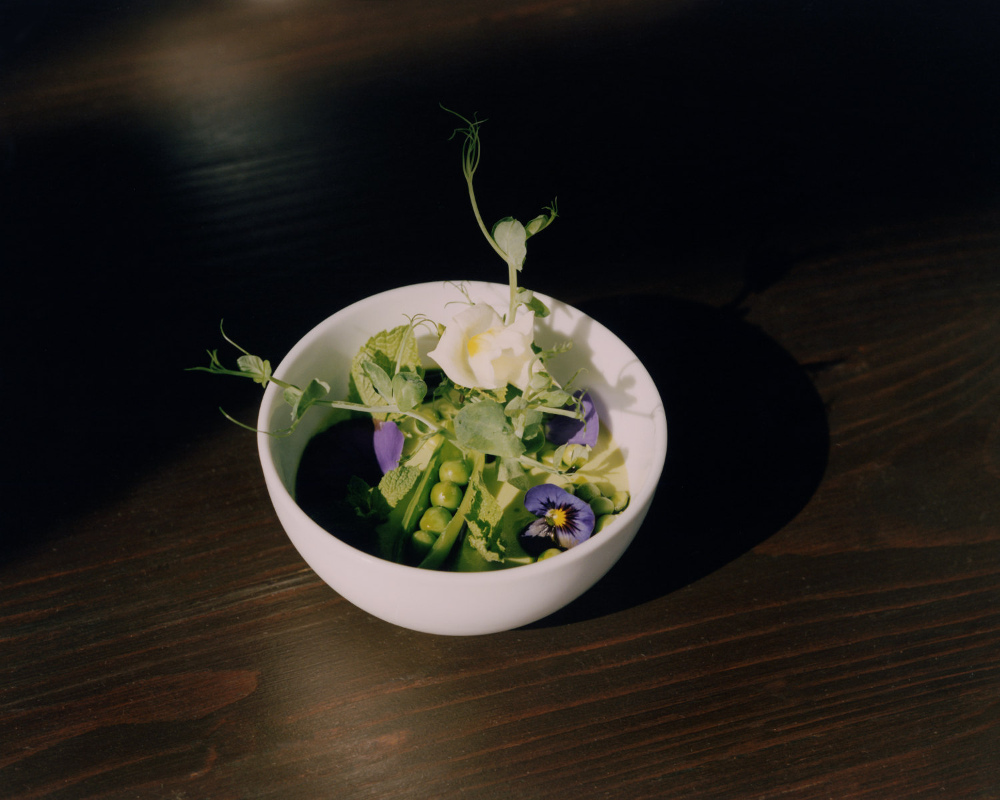 When Ollie Dabbous first opened his eponymous London restaurant in 2012, he couldn't have predicted just how successful his first few years in business would be, given that he was relatively unknown (despite having trained under Raymond Blanc at Le Manoir), in a crowded sector. Following gushing reviews from some of the UK's leading critics, such as AA Gill, the bookings wouldn't stop coming. But what made it all the more surprising is that he built such a rapid following with restrained, British cooking that refused to latch itself on to any food trends of the time. "It's harder to be good than original. Anyone can be original; it's easy to be original," Dabbous tells me confidently, before explaining why he feels there's more skill in making a classic lemon tart from scratch than placing the deconstructed elements on a plate. Sure, the latter may make for a better photo, but it's unlikely to taste as good as the original. "I think nowadays people don't really want food that's 'chefy' and technique driven. I think they want something a bit more natural, a bit more seemingly effortless," he adds. "Yes it's nice to be wowed, but equally I think people just want a tasty plate of food rather than a showcase of the chef's skills."Earning a Michelin star just eight months after opening only strengthened his resolve, and in the years that followed, he has injected more and more British produce into his restaurant's lunch, dinner and tasting menus.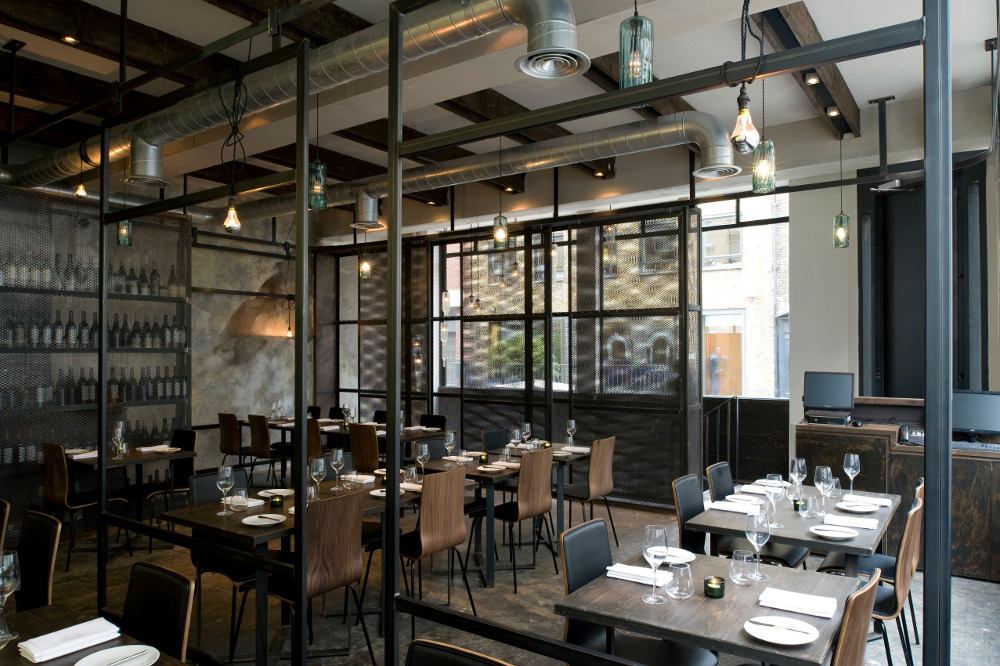 "I'm happy to say we work more with British farmers and butchers ; you get a more tailored service," he says. And the treatment of the ingredients after sourcing is, of course, just as important to Dabbous. "The more you process food, the more you can actually detract from it. If you get an amazing organic sand-grown carrot, and the flavour's phenomenal, or an amazing rib of beef – just put it on the barbeque. You don't need all this refining." It appears to be a proven formula, given the accolades he's received. But winning the plaudits of gastronomes and critics alike must bring with it a pressure to constantly develop new dishes, techniques and toy with the 'new'. Not so, according to Dabbous. "A lot of young chefs are guilty of thinking they can kind of reinvent the wheel, but I think the role of the chef is to take great produce and make it better," he says. "Sometimes you don't have to do a lot to it. Sometimes, to make it as good as it can be, it might mean that you're actually doing something quite classic." And that's because, ultimately great taste endures over great presentation.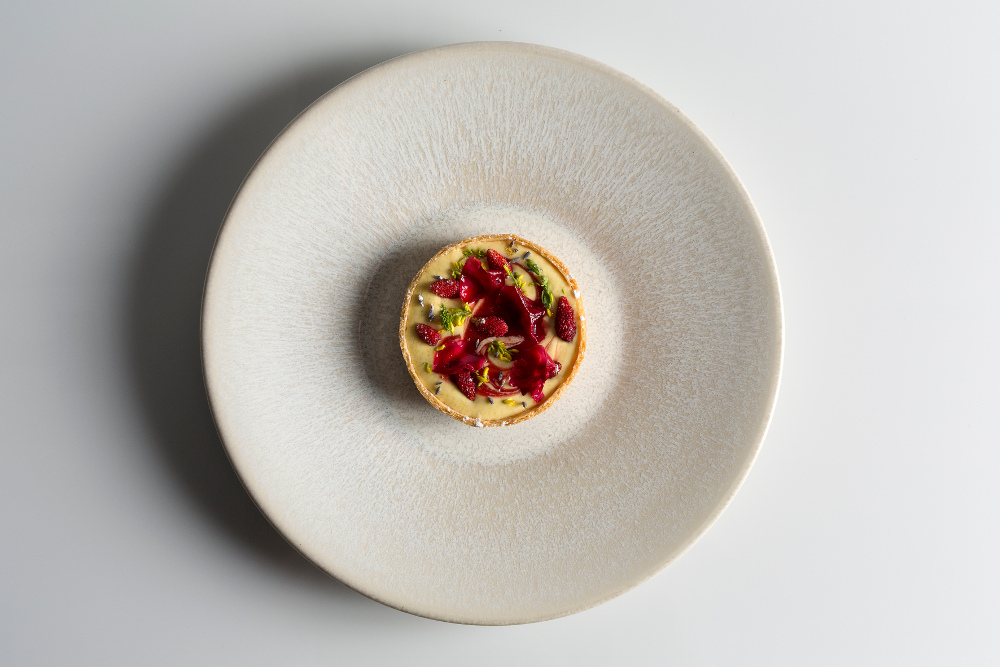 "You remember great steak, great fish and chips, a great lasagna," Dabbous continues. "None of these things are aesthetically pleasing or photogenic, it's all kind of basic, but they're things that give pleasure. And that's a thing that people come back to – it's why basic food, done well, will always going to exist."
This self-assuredness and insistence on championing simple British produce is likely why Dabbous has become the 'chefs' chef'. But more than that, he seems to have a deep understanding of what really drives customers through his doors, week in, week out. "Whether now, whether in 20 years' time, value for money is always going to be important to customers [as well as] friendliness and good service," he says. "With food, yes everyone has different opinions on things, but there's something quite brutally honest about flavour – something is either delicious or it isn't." Simple, really.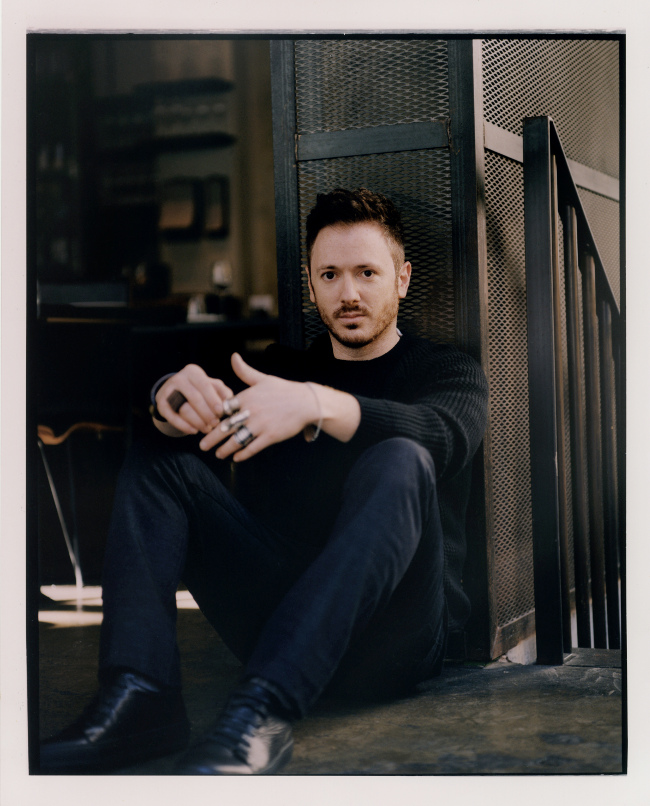 Styling Scott Stephenson, Alex Petsetakis
Photography assistant Liberto Filo
Grooming Davide Barbieri at Carenusing Bumble and bumble
Levi's® Made & Crafted™

This story appears in PORT issue 19, out now.