The Savoy's Beaufort Bar pays homage to its theatrical founders and offers up three cocktail recipes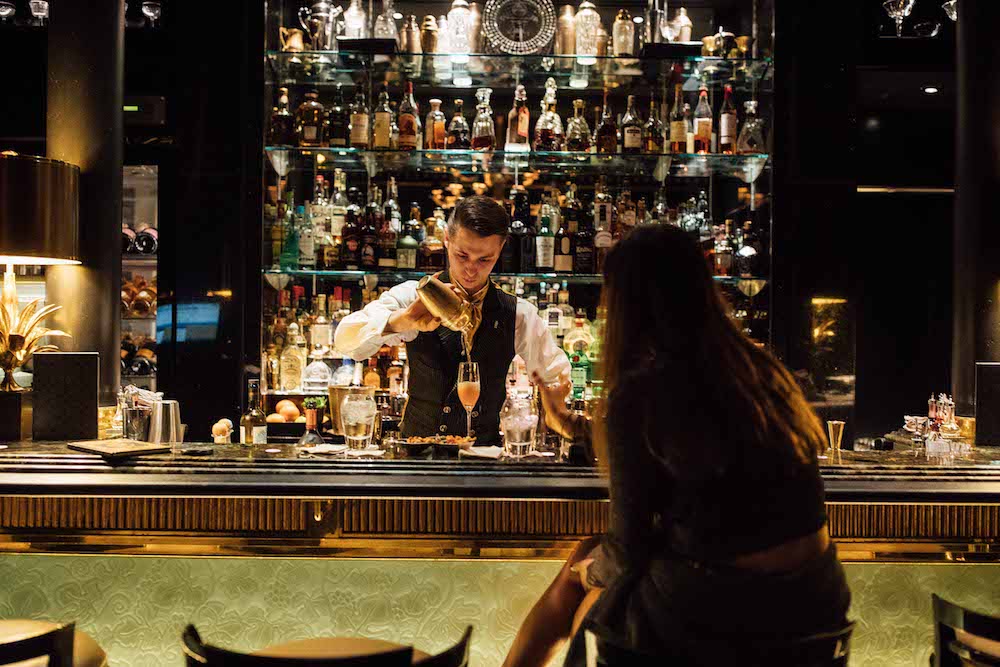 In 1881, the Savoy Theatre became the first public building in the world to be lit entirely by incandescent electric lights – the now legendary hotel of the same name followed shortly after. Established by theatrical impresario and hotelier Richard D'Oyly Carte – together with dramatist WS Gilbert and composer Arthur Sullivan – the theatre would go on to present a litany of now famous Gilbert and Sullivan premieres, as well as the first public performance in England of Oscar Wilde's Salome and Noël Coward's Blithe Spirit.
Paying homage to its enduring music, magic and drama is the latest drinks menu at The Savoy's Beaufort Bar, which uses these performance themes as creative inspiration. The music section primarily works with wines and champagnes, magic experiments with botanicals, fermentation and fortification, while drama focuses on potent and rich whisky, Calvados, Armagnac, grappa and Cognac.
Port spoke to the newly appointed head bartender Elon Soddu about the collaborative menu, as well as recipes for select drinks.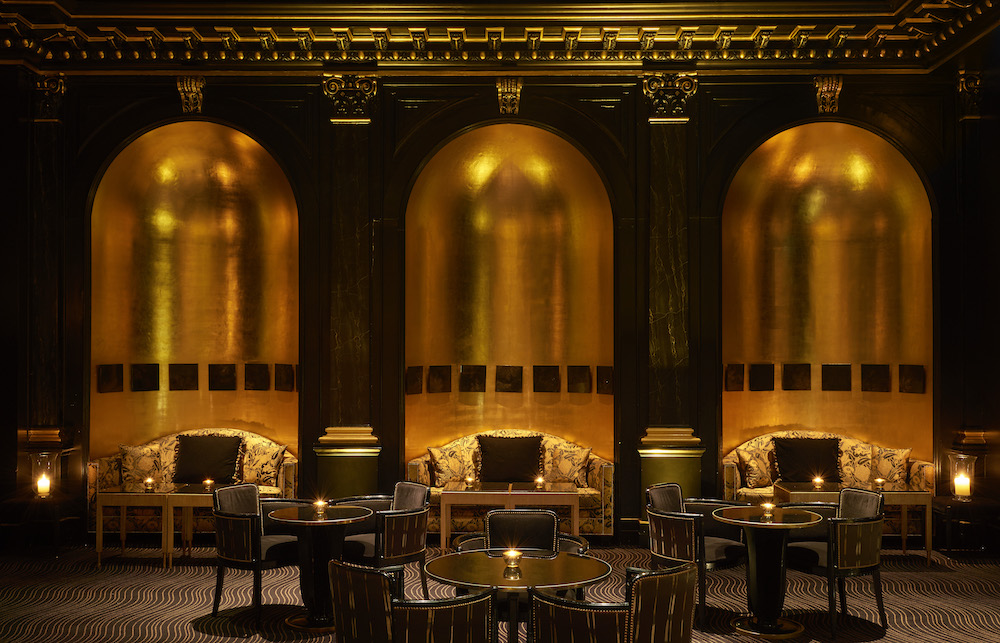 How did you approach creating the new menu?
When we started to work on a new menu the first thing we needed was a strong concept. We wanted a framework that would represent the bar and its atmosphere. After deciding on the overall concept, the rest of the elements gradually fell into place until we had a whole package.
Were you inspired by any seasonal ingredients?
Seasonality is crucial to certain concepts but as our menus change annually, we needed to focus on other characteristics and ensure that we can provide the same quality all year-round. Some emotive aspects to certain drinks, such as the rhubarb cordial in The Composer, can spark memories of certain times of year, but seasonality is more alluded to with our drinks rather than guiding their design.
Do you have a personal favourite on the menu and if so, why? What is your preferred spirit to work with?
Usually tequila is my favourite spirit to create cocktails; it is so versatile but has some flavour profiles that can be challenging to harness and therefore gives you a lot of satisfaction when you get it right. My personal favourite so far is ''Tough Love', a delicious whisky cocktail with Sauternes wine, Cynar and plum skin cordial.
Do you have any interesting suppliers or partners?
We always try to work with interesting products that are of high quality. Some smaller producers such as Ramsbury and the team behind Ban Poitin, as well as more medium-sized producers such as Vestal vodka have been great to work with. Balancing these with the irrefutable quality of some of the world's most prestigious and recognisable producers gives us a rich tapestry of products to work with, which gives our team a lot of scope to realise their creativity.
Are there any historic performances at The Savoy you wished you'd seen? 
I think that seeing Gershwin play on the stage that was in the space that is now the Beaufort Bar would have been very special.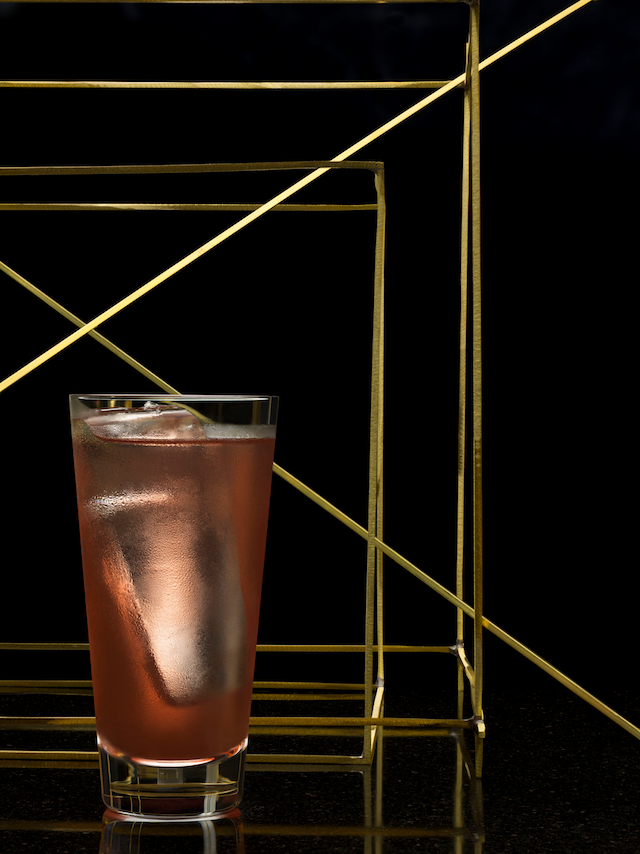 Overture:
25ml Grey Goose
10ml Cucumber Natural Syrup
25ml Tonic Water
100ml Perrier Jouet Bell époque
1 Bar Spoon Kirsch Hibiscus infused
Put all the ingredients except the champagne and the Kirsch Hibiscus in a mixing glass.
Stir over ice and pour in a champagne glass. Add the champagne and float the Kirsch Hibiscus on top. 
Fallen Fairies:
45ml Tanqueray N10
15ml Yoghurt Syrup
10ml Coconut Liqueur
10ml Ruby Port
20ml Cocchi Rosa
25ml Lime Juice
Put all the ingredients in a shaker and ice and shake. Put a large piece of ice in a Highball glass. Strain the cocktail inside the glass. Garnish with an edible violette.
Sakura:
30ml Hendriks Orbium
30ml Grapefruit Juice
10ml Apricot Liqueur
25ml Lemon Juice
25ml Osmantus tea
10ml Sugar Syrup
Top Sakura Foam (which is made with Sakura White Sake, Poir Williams, Lemon, Sugar, Sucro Foamer)
Add all the ingredient in a shaker, put ice and shake the cocktail. Double strain the drink in a coupette glass and add the foam on top. Garnish with sakura cress sprig.