Slowly but surely, the idea of eating insects is being introduced to European countries thanks to insect-based food projects and recipe books hoping to put an end to the 'creepy-crawly' taboo 
The concept of entomophagy, as its known, was once almost impossible to fathom in the West, but in the last few years there has been a growing interest in insects as an alternative food source. Very slowly, supermarkets are beginning to stock insect-based snacks, while chefs and restaurants are experimenting with insects as ingredients. 
Two billion people across the world already eat bugs regularly. Countries including Africa, Australia, Thailand and even the Netherlands incorporate insects into their diets, so why has it taken so long to catch on in the UK? The answer is arguably a combination of convention and unfamiliarity, but the reality is that eating insects is no different from eating shellfish. There are more than 2037 edible insects in the world and many contain a vast number of minerals, protein and good essential fats that Westerners have overlooked.  
"It is reported there are over 2000 edible insect species on the planet so that's essentially 2000 different flavours," explains Neil Whippet, co-founder of Eat Grub, an edible insect source that produces insect-based snacks and hosts food events in London. "People just need to get over the psychology of it. That's what our company ethos is all about. We're just trying to be a brand that welcomes people to eating insects." 
In addition to selling snacks, energy bars, and cooking packs containing crickets, grasshoppers, Mealworms and more, Eat Grub also develops new recipes to try at home. These include grasshopper stir fry, buffalo worm fried rice, spicy grasshoppers with beansprouts and chocolate cherry cricket brownies. "Crickets are related to shellfish so if you like prawns, you'll like crickets," Whippet says. "They're high in protein and calcium, plus the protein is complete so it has all nine essential amino acids and they're high in vitamin B12 and fibre. We call them the original superfood."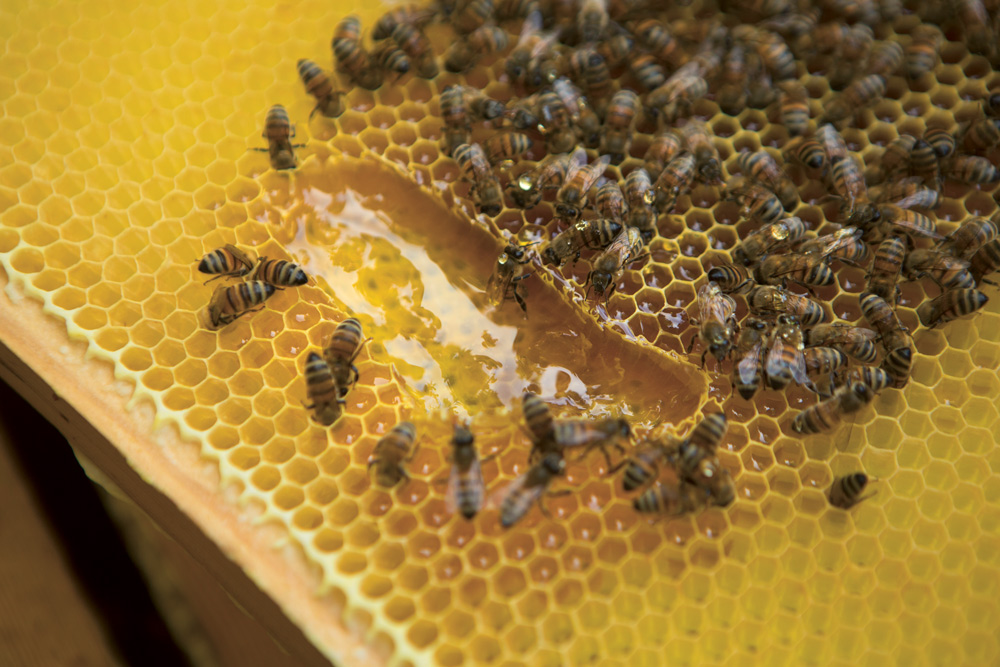 As further evidence of the trend, a new book produced by the non-profit, open-source organisation Nordic Food Lab, On Eating Insects, is the first publication to take a comprehensive culinary view on eating insects and how to prepare, cook and enjoy them. 
Inside, Michael Bom Frøst – a sensory scientist and director of Nordic Food Lab – discusses his first experience eating insects. "Through tasting them I learned why we should eat them," he writes. Many have interesting and unusual flavours that he claims we are missing out on. Frest looks back on his first taste of an Amazonian ant (apparently similar to lemongrass and ginger) as an almost religious experience that he found mind-changing. 
By 2050 the world could have a population of over nine billion people and according to research, food production may be forced to increase by 70 per cent. In preparation, we need to develop a more sustainable approach to food. It follows that eating insects could very well be the answer. And for those still struggling with the idea of eating insects whole, products like ground cricket flour can be a softer introduction.  
"When people talk about wanting to eat more healthily and sustainably, eating insects ticks both those boxes," Whippet explains. "And they taste great too which is key for any food product."
On Eating Insects: Essays, Stories and Recipes by Josh Evans, Roberto Flore, Michael Bom Frøst, published by Phaidon, is out now
Photographs by Chris Tonnesen