The free-spirited rising star of screen and airwaves meets Claire Marie Healy as she strides out in Manhattan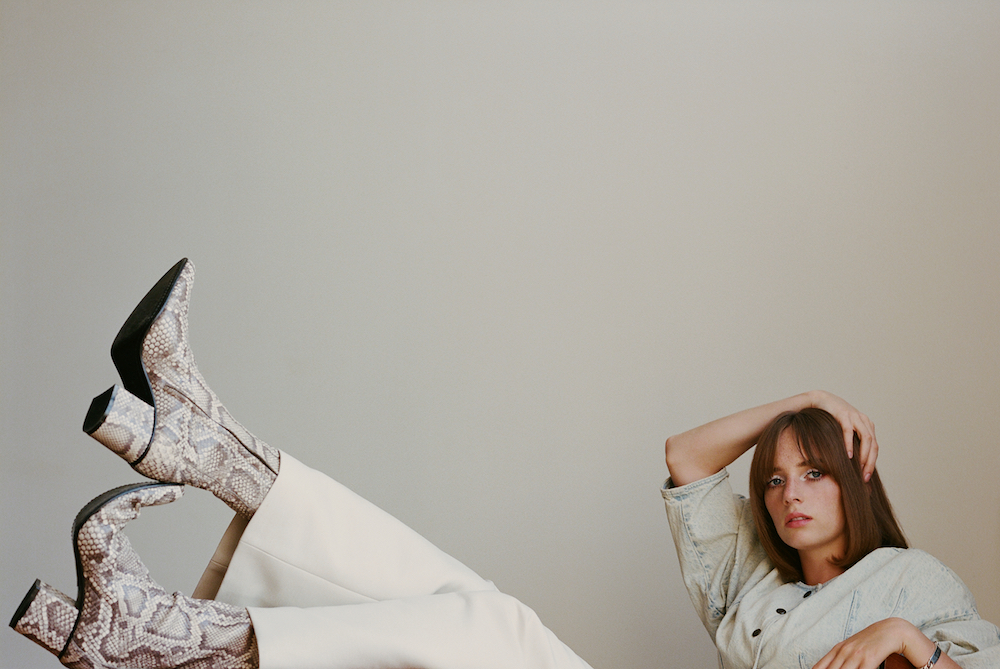 Maya Hawke likes to walk. Especially, it turns out, when being interviewed. "When I have an interview I have to be walking, otherwise I get too nervous," she says. If, one afternoon in early September, you were somewhere between Second Avenue and 14th Street, you might have seen the actress walking while on the phone to me (several of her friends did). It reminds her of a 'walk and talk' in a movie, she says – a term which sounds best coming from her true-blue throaty New Yorker accent, a voice you would be happy to let wash over you for hours.
She was walking, too, when she first heard she had been cast in Stranger Things, "…Through Los Angeles," she recalls. "I didn't Uber there, because it was too expensive, and I don't know how to drive, so I would just walk everywhere, which takes a long time. I was on one of these two-hour journeys from one audition to another, and I got a call to say that I'd gotten the part." No one walks in LA, it goes without saying, but, as Hawke quips, "19-year-old New Yorkers do."
The image of the actress commuting on foot to Hollywood auditions speaks to the chilled vibe she has projected since stepping into the public eye, an attitude that feels remarkably contrary to the crowded bunch of other actors on the crest of Generation Z. Though she had a lead role in the BBC's 2017 adaptation of Little Women (a role she left the Juilliard drama school for), Hawke's introduction to celluloid stardom proper came this year, via roles in indie disaster movie Ladyworld (think Lord of the Flies with eight teenage girls), and a small but pivotal role as a Linda Kasabian-inspired character, Flower Child, in Once Upon a Time in Hollywood. But it's her casting as Robin in Netflix's much-loved sci-fi show that has rocket-launched Hawke into the public consciousness. What's more, despite being new to television's most obsessed-over ensemble cast, her performance really stuck, making a deeply felt impact among the show's fandom that has sealed her place as one of her generation's most exciting actresses.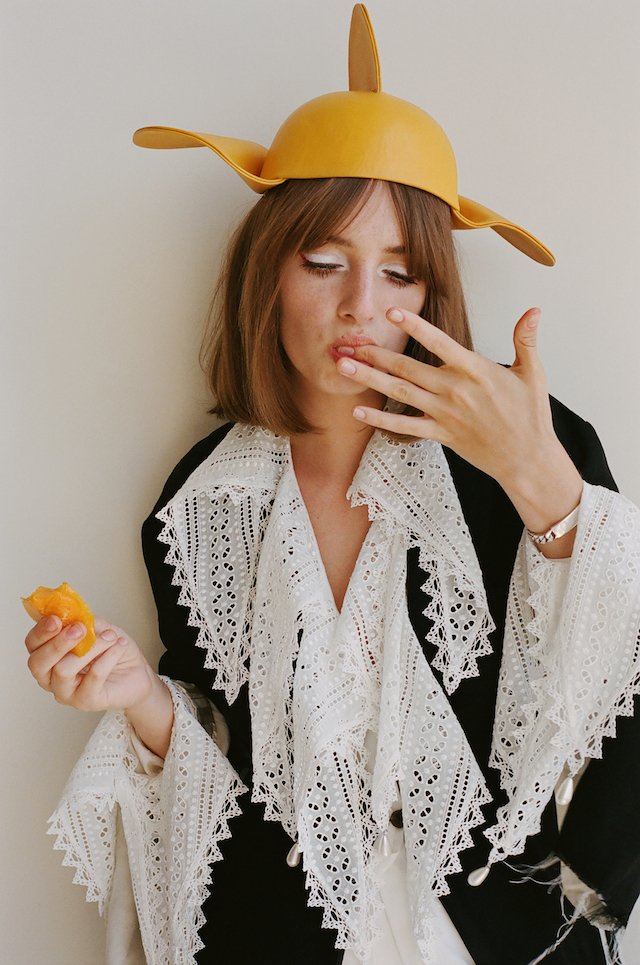 "You know, I wasn't totally sure if I was ready to step into this giant cultural thing, like Stranger Things," she admits. "But after having met Joe Keery and the Duffer brothers… just the energies that they have, and the creativity, and the spontaneity, and the playfulness… I didn't feel like I was doing a giant Netflix behemoth; it felt intimate."
In season three, Robin is introduced as a server at Scoops Ahoy, the shopping-mall ice-cream joint, where Steve – former arrogant jock turned sensitive fan favourite – is also working for the summer. As the threat of the Mind Flayer returns, Robin, Steve and Dustin (played by Gaten Matarazzo) discover the Russian infiltration of the town and embark on a mission to save Hawkins, America and the world (duh). In a series in which established cast duos spend their time making up and breaking up, the odd-couple of Robin and Steve add much-needed hilarity, and, in the end, tenderness. Hawke's stubborn and gently self-deprecating Robin hits all the right marks, something that might be down to the work she put in to give the character a vivid off-screen life. "I wrote pages and pages of journal entries about her life," she describes. "As the seasons progress, I'm sure the Duffer brothers' vision of her will be different to what I've been imagining, but I don't think it matters. What matters is that she felt full. She felt like she had a life outside of monster bashing, and Russian bashing."
In a season of high-speed car chases, interrogation by torture and ambiguously corporeal CGI blobs fit to put you off your morning Eggos, the most moving moment was a conversation between unlikely BFFs Steve and Robin, which takes place in a bathroom stall. "It matters a lot in the long run," says Hawke of the scene, in which Robin comes out to Steve. "Both to the integrity of a show and the impressions a show makes on its viewers, which are mostly young, and from all over the world and all different political backgrounds: Action is a real uniting force in the world.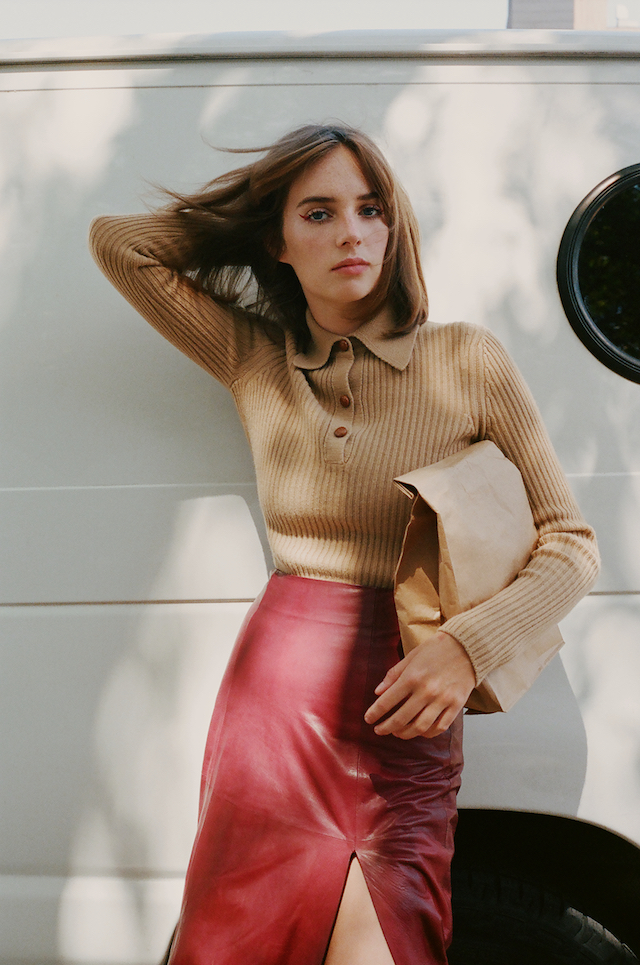 "It's funny because it doesn't feel that drastic or extreme to me," she continues, of her rising fame among that fandom. "But I know that if any young person is prepared to handle it, probably it's me, just because of the way I grew up."
Hawke's parents are actors Ethan Hawke and Uma Thurman. They divorced when she was seven. We don't talk about them much, but they come up in interesting ways throughout our conversation, like when she calls the way we watch young kids growing up on Stranger Things the "big budget Boyhood, the movie Richard Linklater directed with my dad", or describes her happiness when she realised the woman who did the stunt work in her scene in Once Upon a Time in Hollywood was the same as Thurman's on Kill Bill.
Maybe it's because she's not an LA kid – both her parents have famously side-stepped Hollywood for the East Coast, and more interesting arthouse roles, including theatre – but Hawke seems a world away from the average progeny of fame. The Maya you see on Instagram or television interviews seems goofy, unposed; leading an impromptu Macarena on the set of her new film, or getting excited about wearing the same Gucci suit as Harry Styles.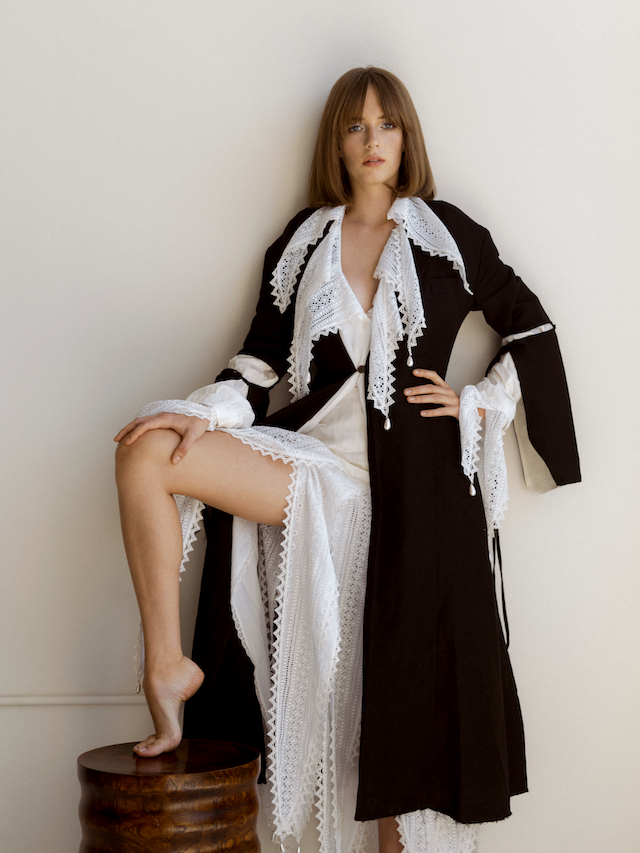 But the closest we'll get to the real Maya, says Hawke, is in her music. With a debut album coming later this year, Hawke debuted two singles, both open-hearted, folky love songs, in August: 'Stay Open' and 'To Love a Boy' (watch the latter's video to see Hawke hamming it up in full nylon mermaid costume). I wonder whether, as an actress, Hawke approaches her gigs in an actorly way. "Every moment in a live show is the only moment you're gonna get, right?" she replies. "I'm still trying to figure out my on-stage persona. I've been really animated and cartoony and haven't talked at all – it's… practicing, you know? I have to practice in front of everybody now, instead of in private, but that's okay."
It's tempting to think that Hawke, with her Polaroids and vintage-leaning style, might align herself with a decade she wasn't born into. But despite coming of age in one of the most tumultuous periods of US political history, she says she loves all eras, even her own, most of the time. She was with her drama-school friends as the horror of the 2016 election night played out: "And then we woke up in the morning, and I had to participate in a ballroom dancing competition. At 8am in the morning. To pop music. It was kind of an iconic moment, when all the different classes come to support the new freshmen in this ridiculous competition, where some people are really good, and some people are really bad; but we were all so depressed! You know, there was something about the heinousness of having something like this happen, and being forced to dance, that filled me with a sense of like: 'The world will keep going; it's not over. Y'all have to keep living here, and being alive, and doing this, and figuring out what it means.' I think it ended up being a positive experience: not Trump being elected… the ballroom dancing competition – just to be clear!"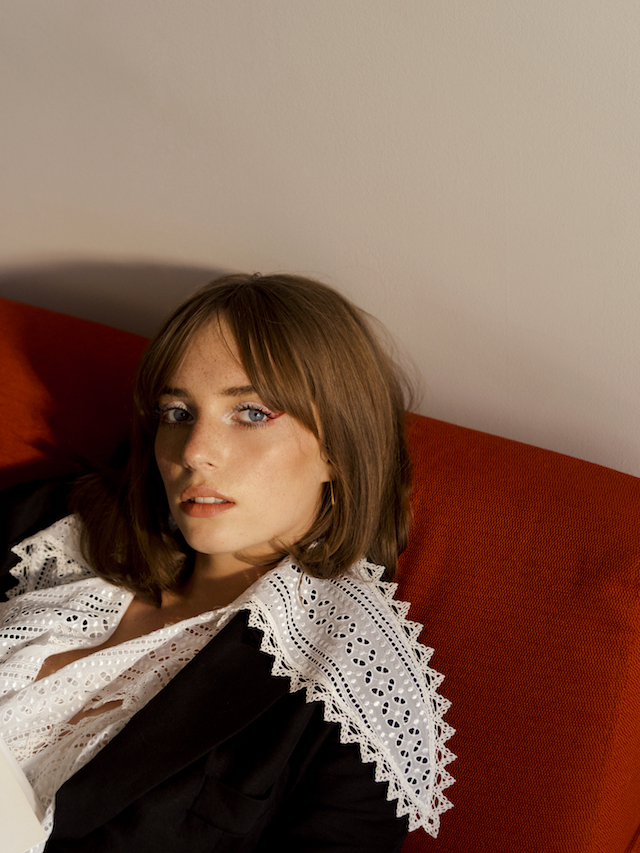 To continue reading the full interview, order issue 25, out now
Photography Clément Pascal
Styling Rose Forde
Styling assistant Sophie Tann
Makeup Vincent Oquendo at The Wall Group using Maybelline
Hair Christopher Naselli at The Wall Group using R+CO
Makeup assistant Jacqueline Piccola Downing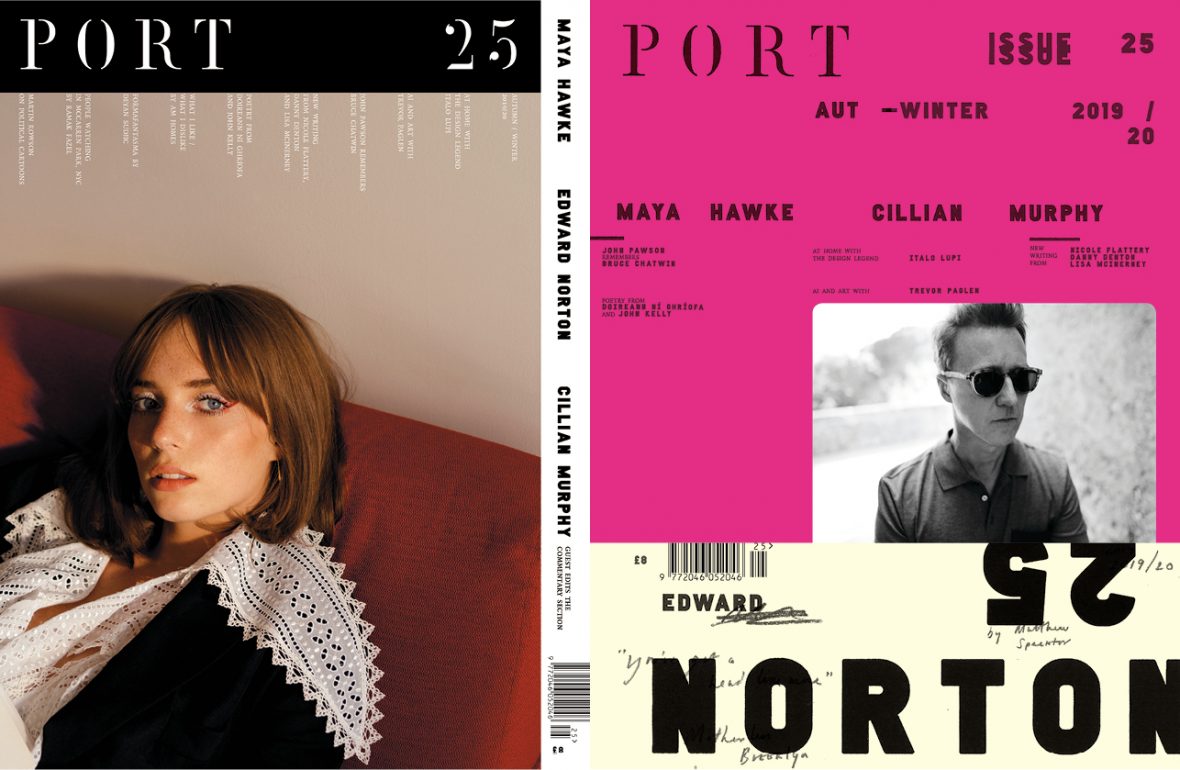 This article is taken from issue 25. To buy the issue or subscribe, click here