In conversation with the legendary artist and filmmaker, as well as Katya Tylevich, discussing his life and her recent book on the auteur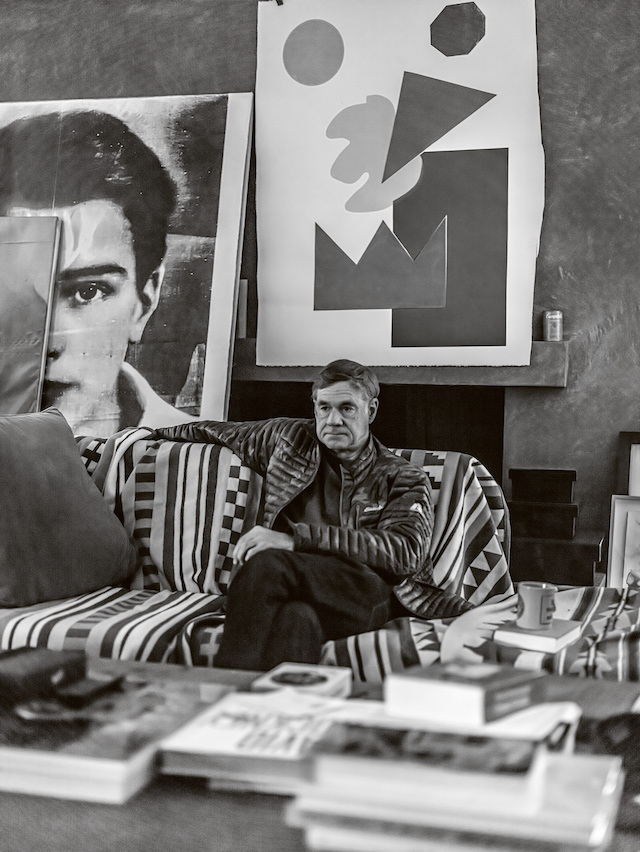 Drugstore Cowboy, My Own Private Idaho, Milk, Gerry, Good Will Hunting. To watch the features from Gus Van Sant is to work your way through a catalogue of classic American cinema. A true auteur, each Van Sant project manages to be distinctly different from one another while still feeling connected somehow. His unifiers are both stylistic – the painterly quality he possesses as a filmmaker – as well as thematic; his penchant for exploring stories and people who exist on the fringes of society.
Alongside filmmaking, Van Sant is also an artist, photographer and writer. He has been practising some of the latter disciplines longer than he has been directing and writing screenplays. On a recent clear spring morning in Los Angeles, myself, Van Sant and arts-writer Katya Tylevich gathered on Zoom to discuss Tylevich's latest book: Gus Van Sant: The Art of Making Movies. Tylevich and I beamed in from Venice beach, while Van Sant had salutations from nearby Los Feliz.
For nearly two hours, we discussed some of Van Sant's avant-garde films, his enjoyment of challenging Hollywood convention, his approach to being a multidisciplinary artist, where inspiration comes from, and his take on modern streaming culture. The below interview has been edited for clarity and length.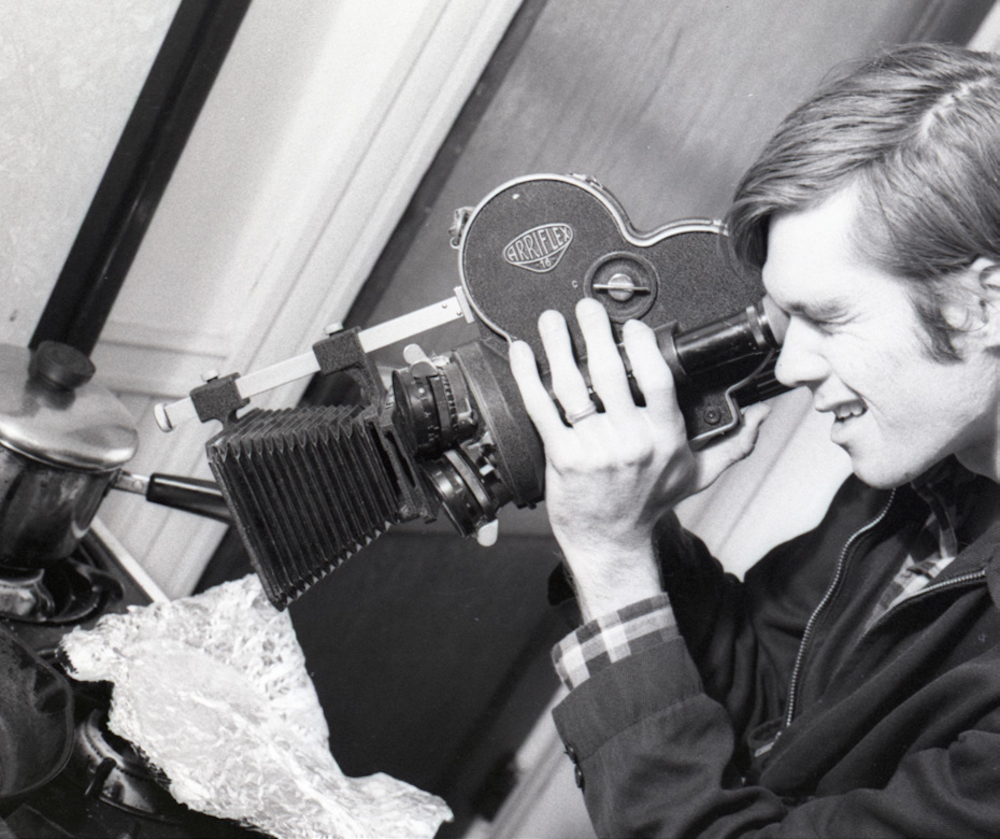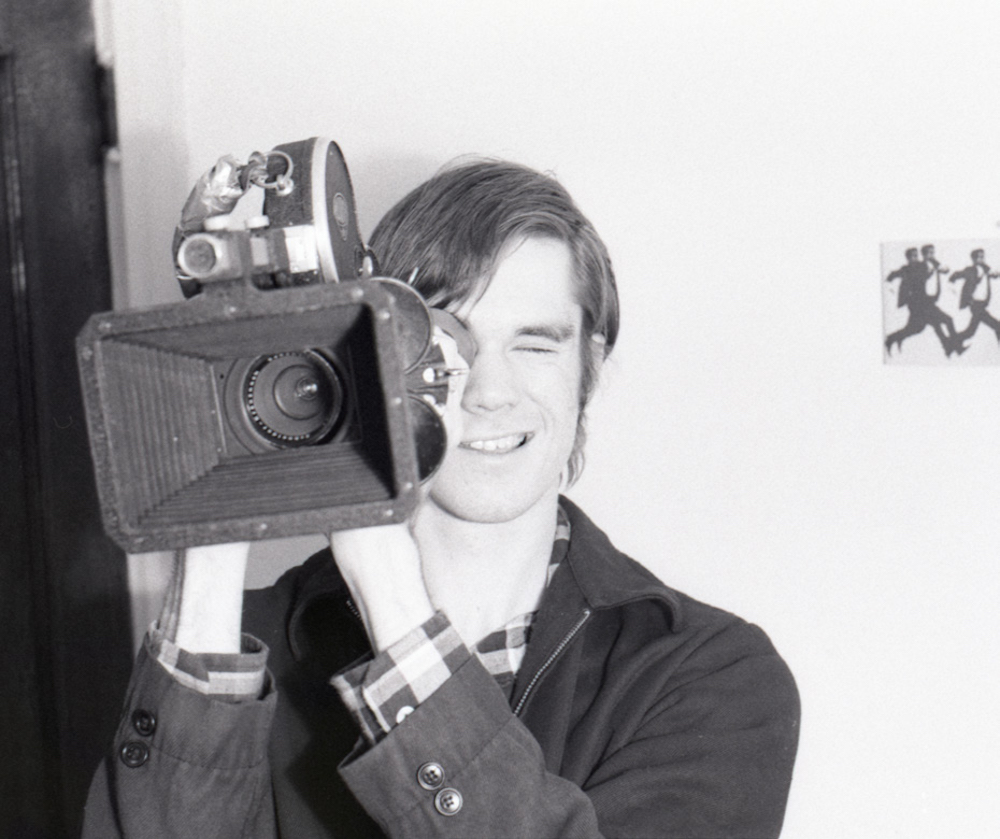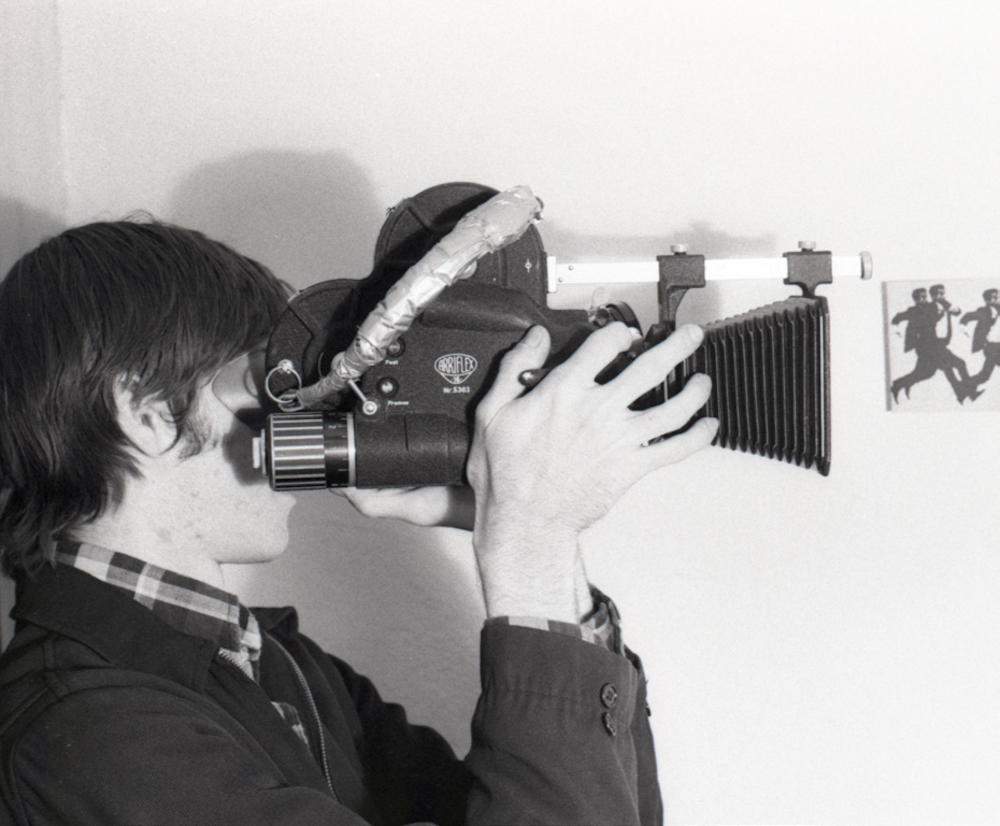 This is a really beautiful book. It feels like it is a portrait of Gus Van Sant – the man and the body of work he has produced. How did it come about, and what was the process like?
Katya Tylevich (KT): I first interviewed Gus years ago, after his painting exhibition at Gagosian in Los Angeles. I was really taken by the conversation because he didn't have a single generic thing to say about anything. After I filed the article, my publisher was the one who asked, could this be a book? There was no question for me. And that's how it was born; it's been a process of it all coming together over the last three years, really. When we were in the interview stage, I prepared a lot and had questions, but inevitably, we would go completely off the rails and talk about different things. I'm grateful for those conversations because they make their way into the book, and it gives it that really authentic sense of Gus' voice.
The book is structured into chapters usually based around a particular film project and it sort of simultaneously traces your biography and development as a filmmaker. What struck me was how work spans indies as well as some mainstream cinema. Even with your mainstream films, they steel feel indie. Is that something you strive for?
Gus Van Sant (GVS): I always kind of work with the mindset that the project is an indie. That world is more freeing to me. It's a beautiful way to work. For a while, I had made my films with my own financing – Mala Noche was just me and my savings essentially from two years working in advertising in New York. And then the other ones, the larger ones which eventually followed, well, I'm still acting as if I'm free. Free from the expectations, from the notes from studio higher-ups. The bigger budget films usually mean studio executives want more influence on how you go about making your movie. There's the marketing too, of course. I think for other departments, a big budget can mean a huge difference in the sense of scale. For instance, the costume designer on My Own Private Idaho, had one assistant. Today, on a studio budget, the same costume designer would have four. But largely, whatever the budget, it doesn't really affect me as a director. At the end of the day, I'm still having to make the exact same decisions – you have your set and your actors and there is the camera. And in that space you tell the story. But to answer the question, I think I've always tried to think of every film, even if the budget is large, as an indie.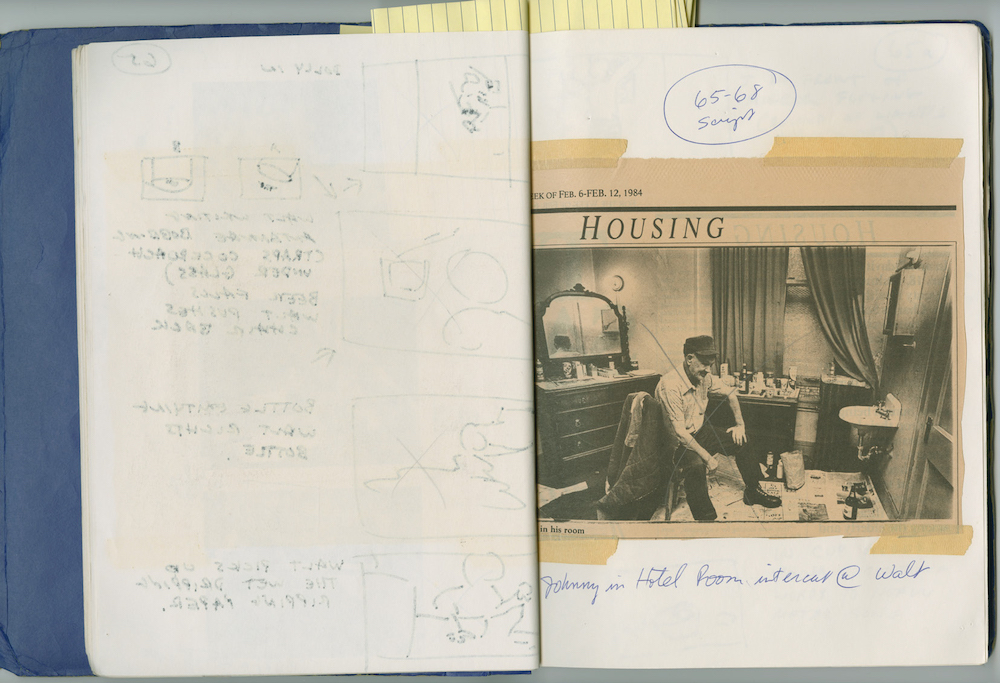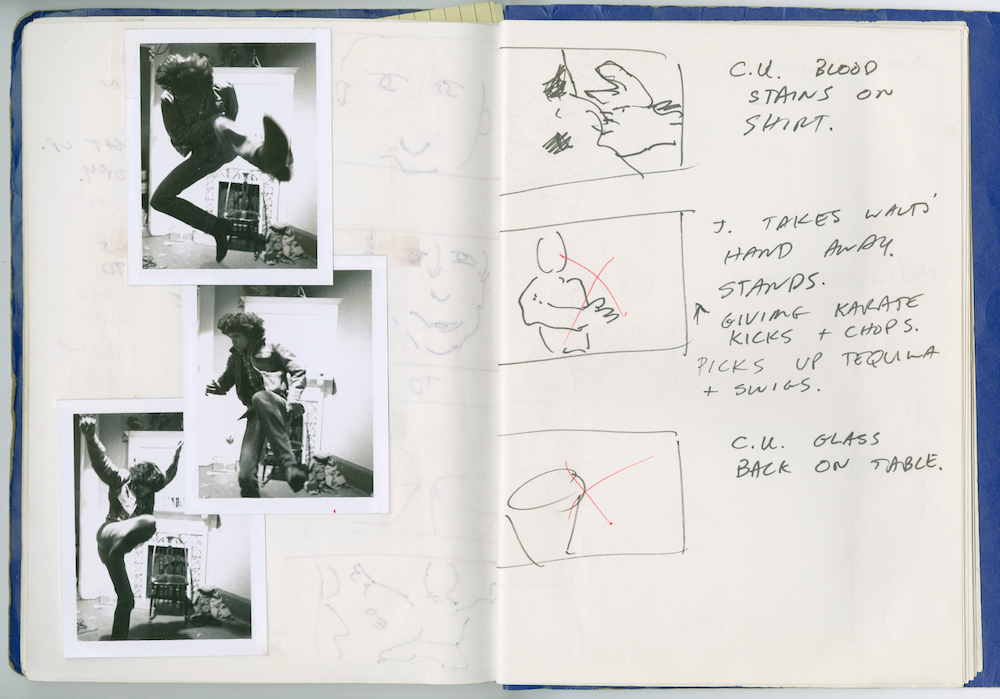 The book highlights your fiercely independent way of doing things, and your subtle way of sticking it to Hollywood conventions. I'm thinking of when you were pitching My Own Private Idaho, which even the subject matter – a queer love story – was already pushing it back then. But the screenplay itself and how it was presented was totally out of step with the typical Hollywood script format… I think Katya, in the book, describes it as your "Courier-font genocide."
KT: Yes, I did!
GVS: In Hollywood, scripts tend to follow a strict formula – 12-point Courier font. You're not taken seriously if you deviate from that. Well, I did. I think MacIntosh computers had just come out, and suddenly I had a selection of fonts to choose from. My Own Private Idaho was about 70 pages, pretty slim for a film, and the script was gloriously all over the place with poems, scribbles, drawings, different fonts, you name it. I think in Hollywood, if people get a script that isn't conventional, then they assume you don't know what you're doing. They want people to play the game and I wasn't playing it. I didn't want the traditional anything, and the script is a nice little embodiment of that. I did show it, and it's why we got so many no's initially.
The thing was, I liked my format and my approach to the script. I was encouraged by reading Stanley Kubrick's screenplays, which were very different to the norm. I'd read A Clockwork Orange, and it was written in almost a single column. For the action, it was like a single column down the middle of the page, like an E. E. Cummings poem. The dialogue was all the way across. It was sort of Kubrick's idea of changing the format, and I riffed off of that. If you look at his other screenplays – 2001: A Space Odyssey, Full Metal Jacket – you know each one of them has a different format. 2001 if I remember correctly, is like a collection of little paragraphs. And you know he was also famous for not showing his scripts to anybody. So it was really his version of being independent. He may have had a version of the screenplay that was more down the line, but the ones I had read were just very fanciful. I was encouraged by him and inspired to do whatever I wanted. Especially this idea that you could work independently within the industry's structure.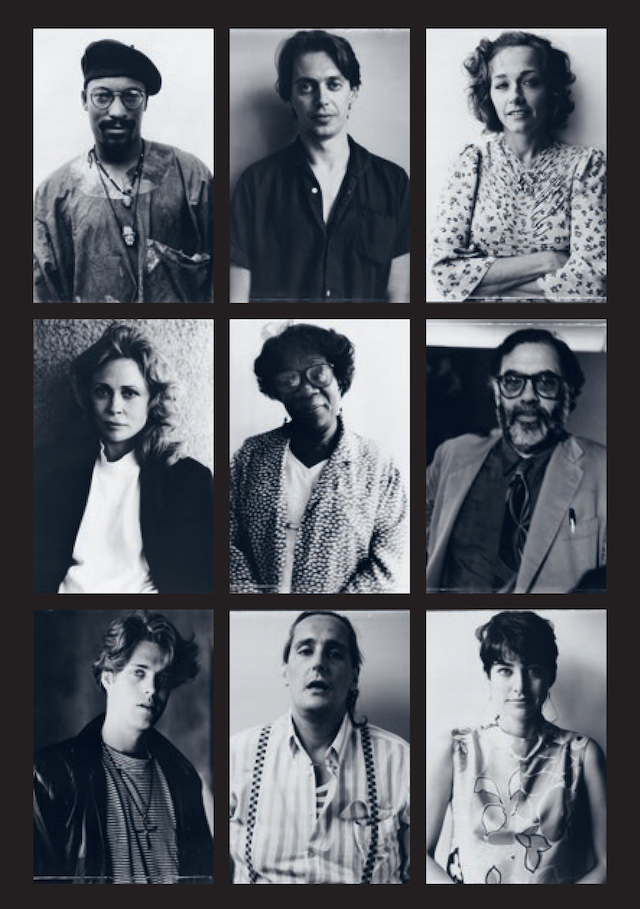 In your films, your main characters tend to be marginalised figures. You seem to gravitate towards the fringes of society in most of your films, would you say that's an accurate assessment? And if so, why? Is that just where life gets interesting?
GVS: I think probably because I felt marginalised growing up. I felt marginalised in the sense that I was always moving around with my family, so I was always in a new place. When you're younger and moving so much, it means you're rootless and trying to build community in each new place as an outsider. I was always making a new group of friends. Therefore, in my films, they're usually in a marginalised place, and they're making a new family of associates or friends. So yes, marginalisation tends to be a common theme in all the films even though they're different worlds, years and places.
That's interesting because in many of your films, when the protagonist has made a circle of friends or acquired a sort of family, it tends to dissolve and fall apart.
GVS: Yeah, I suppose they do. I don't actually put pressure on that to be the case. I weigh that against all the films. But in my life, I've always moved on from a place, and that has meant goodbyes.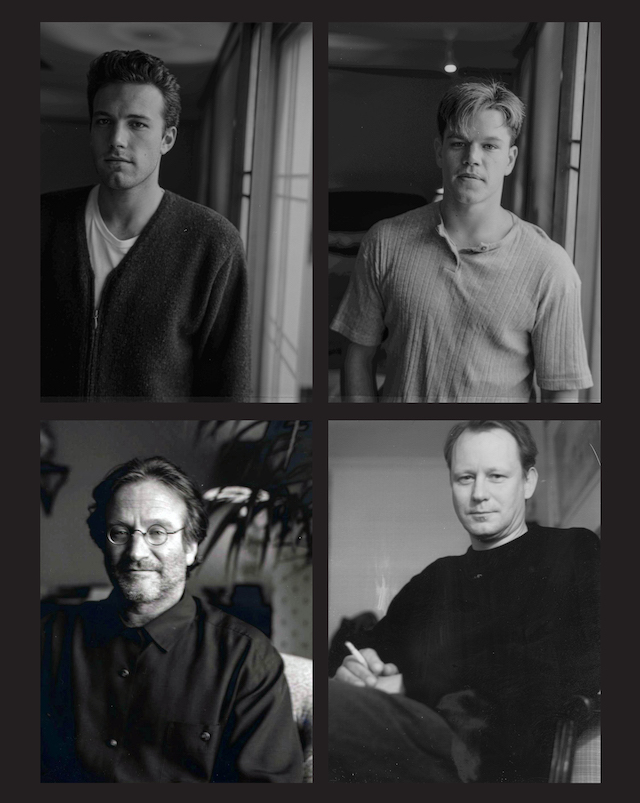 KT: One of my favourite conversations with Gus was actually about Good Will Hunting. I told Gus that I ostensibly thought that the ending of that film was a happy one, you know, in contrast to some of his other films.
GVS: It's an interesting one. I read it as a happy ending because you want him to leave because that is the thing that will get his life going. His best friend tells him that he needs to take hold of the one thing that he's really good at. He is taking that advice, even though that means leaving the family he's made for himself. I still remember when I got that script by Matt (Damon) and Ben (Affleck). I think I was attracted to it because it fit into my paradigm of storytelling.
Many of your films celebrate same-sex love and desire and many of them have become icons of the genre. In the 1980s – 1990s there were not as many mainstream films exploring those themes. You had a real role in pioneering New Queer Cinema in the US. What does that mean to you?
GVS: Interestingly, when I did Mala Noche, there were so many queer films that we didn't even get into Sundance because there were too many queer films ahead of us. But yeah, generally speaking in America, when I started, it was a little bit empty. European cinema was different, of course, but that's always been the case. I still get people thanking me or telling me what profound effect films like My Own Private Idaho and Mala Noche had on them. The former was especially interesting because it was an independent type of film yes, but we also had these huge actors with River Phoenix and Keanu Reeves. So that bought it more into the mainstream.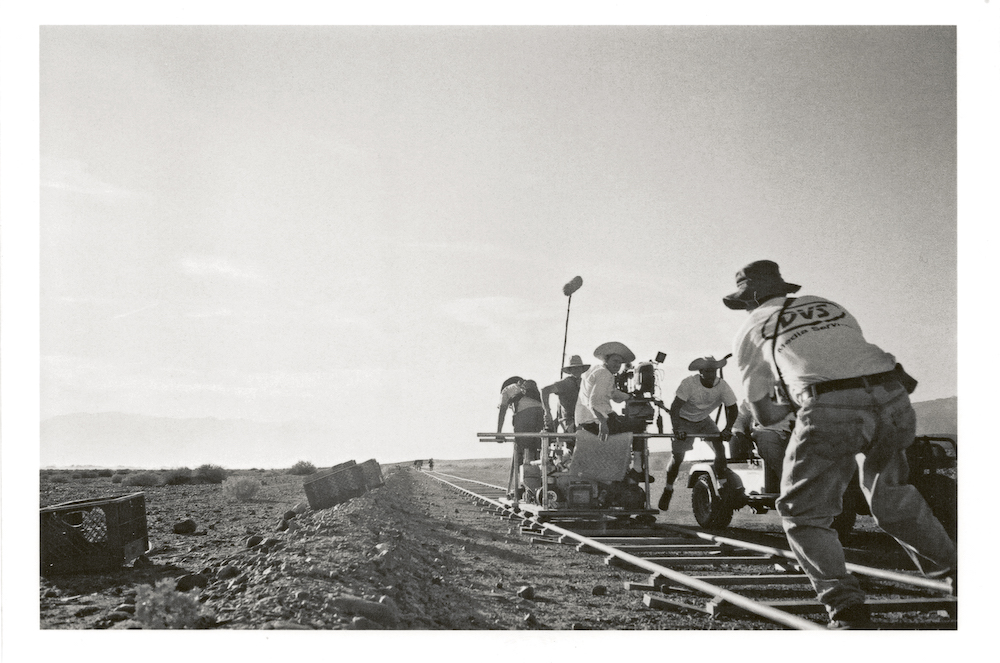 Each project you do seems to tackle something new, something you haven't done before. And I was curious about Elephant – your film about the Columbine Massacre. That event is often thought of as one of the first major mass shootings in the US. That couldn't have been an easy film to make, but I'm sure many people were glad that if anyone tackled it, that it would be someone like you.
GVS: I was reacting, as I sometimes do, to headlines in the newspaper. When something like that happens, as catastrophic as that was, there's a lot of investigation that goes on by journalists. And I thought there could be a way to investigate those emotions through drama. I felt there was a place for a dramatic representation during that period of time, during the 90s, and even today, I still feel like drama can be applied to current things. It's true, nobody wanted to do it because at the time the media and entertainment were in question too – it was a question of how much violence was on TV and Film and how much did that contribute to this sort of thing. So many studios and producers were just fighting for their cop shows and there wasn't an appetite to try an experiment like Elephant. I kept talking to people until it was about four years later. HBO and Colin Callender, who was running HBO films, ended up saying yes, and I'm certain it is because he had worked at the BBC in England, where they had in the past done dramatic representations of current events. I also think it got made because of how we did it. It is more of a rumination and not a sort of teaching aid. How could it be when the origins of the cause of the massacre were not easily identifiable?
The other thing was I wanted to use local, real kids in the film as opposed to actors, and shooting the film in a real high school. The type of thing that happens in high school is you're kind of locked there, you're not necessarily wanting to be there, but you're expected to be there. So we filmed it in a school and with real teenagers, and that captured that very real atmosphere of that time. You know, people were keeping their eyes out for other students that might be having a hard time. You kind of get this feeling from them. 
Where do your ideas for screenplays come from? Is inspiration, as they say, everywhere?
GVS: I feel like I'm inspired a lot by actual events and people. I was thinking about that just today when I was reading a story in the paper about a lady who helped an inmate escape from a penitentiary and then she killed herself. I thought someone's got to be putting this down into fiction. Elephant was inspired by real events. Gerry, another film was from a local story about these two guys who went into the desert and one of them killed the other. And there was the mystery of why? Last Days is based on the last days of Kurt Cobain's life. Milk is drawn from the life of Harvey Milk. So that's always been a constant, you know, that looking at the human condition from what's happened or happening.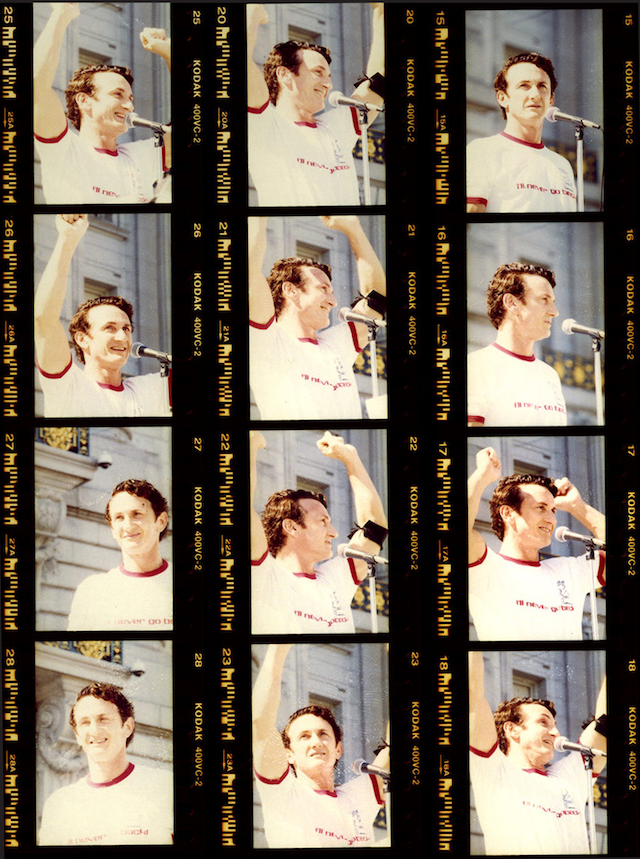 KT: Gerry and Last Days. They're such exciting films to me, because it's an honest representation of life, you know, there's a death, and then you go fry an egg. Essentially, you talked about how maybe some fans of Kurt Cobain would find that boring. But that's what I love about it. That's the kind of formal experiment that really excites me, and what makes it all the more touching.
You're not just a filmmaker, you're also a photographer, you've written a novel, and you started as a painter. The book weaves in your other creative endeavours. Do you find they all sort of coalesce and inform one another? 
KT: When Gus and I were talking, Gus was fairly adamant that they're pretty separate practices to some degree. I never quite believed him. Because I think I subscribe to this romantic idea that an artist's spirit is in any of the work that he or she does, and I do see threads in your work, Gus, across the genres. And whether you're talking about different kinds of films or the silkscreen or paintings you do, I see a dark sense of humour as well as a kind of softness. I know that you don't shy away from sentiment in your work, but I also like how dark it is. Your works are not didactic in any way, which I think is what attracted me to them in the first place. And our conversations were never didactic. There was never this kind of clear, pithy sentence that you wanted me to take away in the interviews. Having gotten to know you better in these conversations, I see you across all of your work.
GVS: I'm still not sure myself, really. I mean, for me, I'm doing something different in each medium. They're different forms of storytelling but they're still storytelling. And I guess since I'm still the same person, they are related.
Let me put it this way, has your approach to making art, no matter the genre, changed over time?
GVS: No, not really. No matter the genre I find myself starting with whatever the project is and each time you have that feeling of starting over. All right, what am I trying to say here? What's the medium? And what world am I trying to capture? Often in making a film or a painting – although I'm not sure about the paintings still – but the films, it's most interesting when you're not familiar with the particular world that the story exists in. Because you're able to learn about it and create a portrait of that world. That's when its most interesting to me and I find all of these things start from that place of exploration. Inspiration, I find, comes in much the same way, too, for any creativity. I found inspiration from observing people and places in the cities I found myself in or the people I came across, and the worlds and situations that I didn't have experience in, but found fascinating.
When you went to college, it was originally for visual arts. Can you tell me how filmmaking took over?
GVS: I went to RISD (Rhode Island School of Design) and there was a statistic we had that only 10% of graduates continued in the field of art. I think that scared a lot of us. And that's actually why I kind of leaned into filmmaking because I thought painting was too difficult. Basically, filmmaking felt safer, which looking back is a rather funny thing to think. But having said that, I still paint. In recent years, I've painted more and more.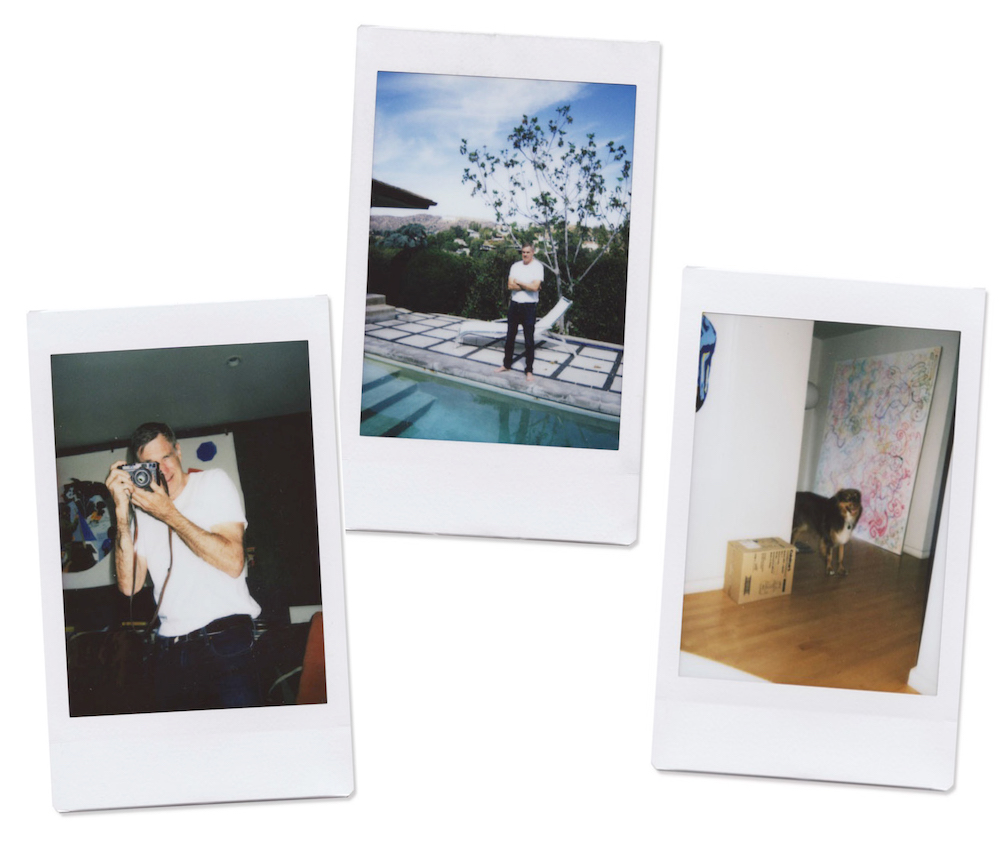 Do you ever wish you had ignored that statistic and focused on visual art?
GVS: No. I wouldn't have done anything differently, I don't think.
What are your thoughts on how studios and the industry work today in this world of streaming on demand? Has it changed the game for younger filmmakers but also for established players like yourself?
GVS: What's interesting about streaming culture is that there was always a problem with the length of your film, you know, you could never pitch the idea of releasing a film that was six hours. Impossible! They'd laugh you out. Now though, it's mandatory almost to present like a 12-hour series that you stream. So that's one strange difference.
I think that there is a stylistic and aesthetic change afoot. Coming from the 60s, 70s, 80s, and 90s, sometimes I have a hard time with it because I live in the world of metaphor and I think that's missing right now. I had a screening of Bertolucci's La Luna just a few days ago with a large group and there were some 20-something year-olds there and many just didn't get it. And I think I was trying to explain it to myself. Maybe it was just that they, as much younger people, didn't feel as connected to a piece of art that was not quite of today. And I thought maybe my generation and Bertolucci's generation were so influenced by metaphor and symbolism thanks to Freud and the Surrealists and James Joyce. Today, in modern storytelling, that visual language of speaking in symbols isn't there as much.
That could also be the difference between film and television in some ways too, when making a film, you'd try – at least I did – to make every scene depict something other than what was on the surface. That's true of say Hitchcock, Scorsese, and the like.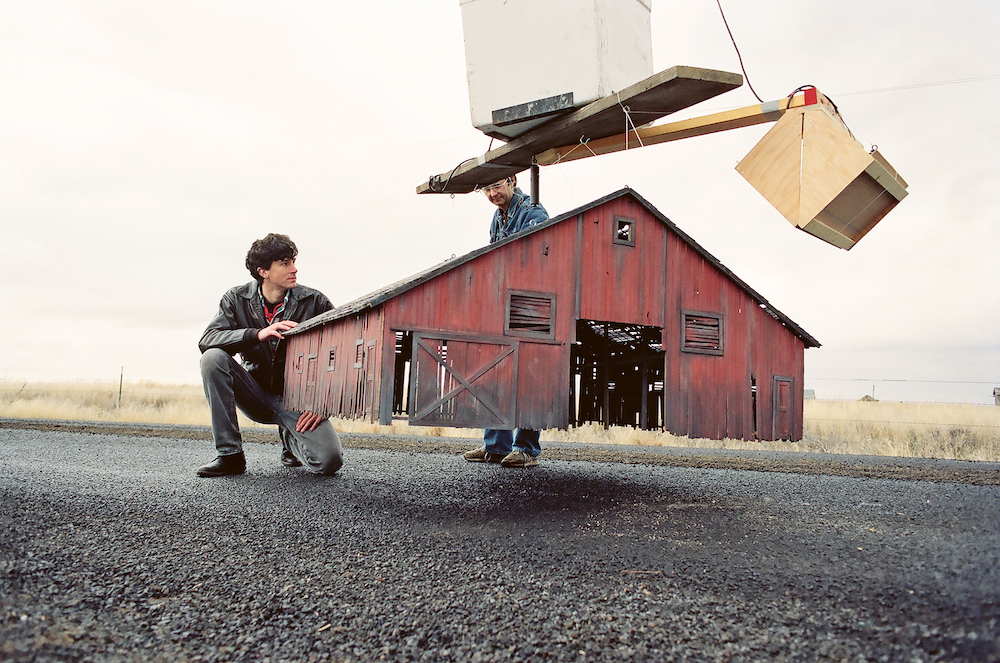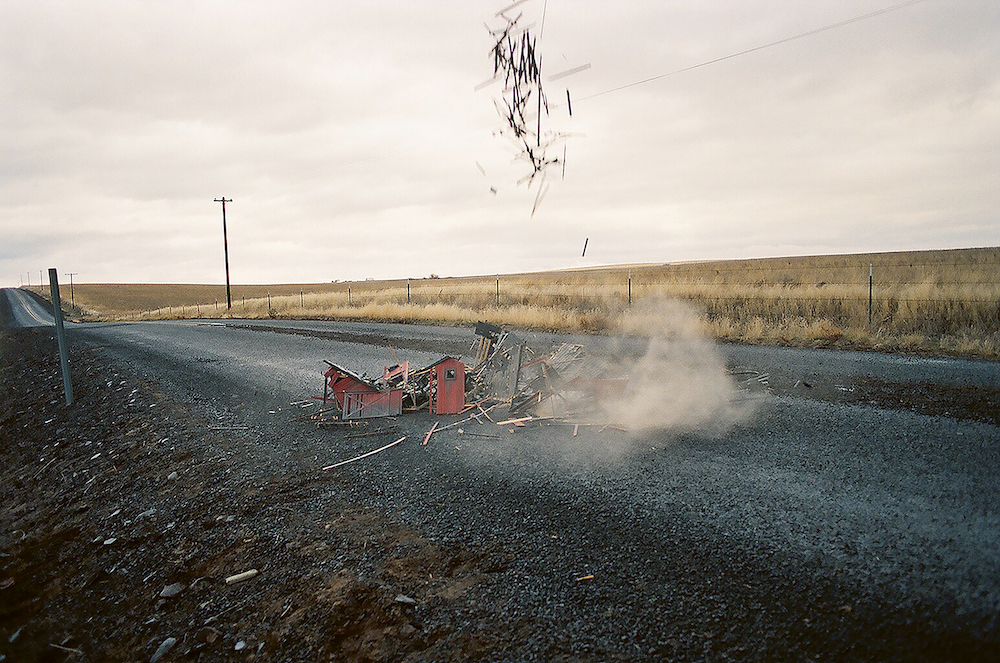 When you said that, I recall the red barn crashing from the sky onto that highway in the middle of nowhere in My Own Private Idaho. That's become, well, emblematic of your work. And I think it also speaks to your love of strong images and of art, and that symbolism finding its way into your films.
GVS: Yes, that's it isn't it. That's speaking in a language of symbols.
Gus Van Sant: The Art of Making Movies by Katya Tylevich is available now