From feeling like a failed musician pretending to be an actor to being an actor increasing renown, Cillian Murphy has done it his way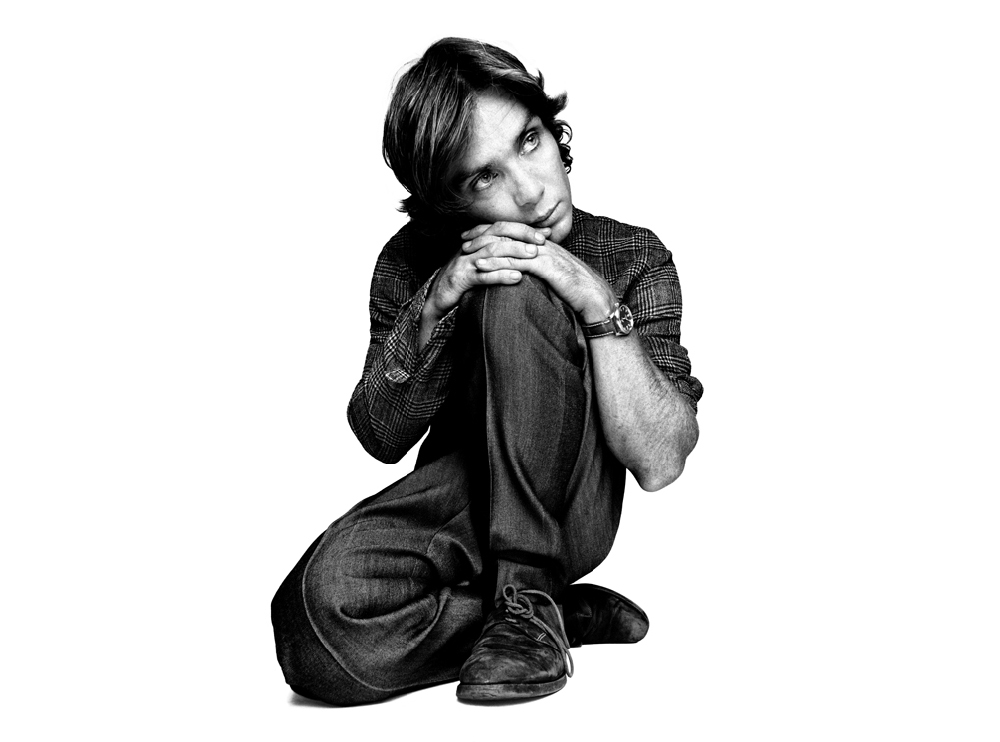 A lean, slight, tousled figure in a sailor-striped T-shirt and buckle-back trousers, Cillian Murphy walks into an upscale Japanese restaurant in downtown Manhattan. As he says hello, sits down, and looks around the room with his extraordinary ultramarine blue eyes, I form my first impressions: kind, gentle, sensitive, good-humoured, with no visible traces of the villains, psychopaths and other tortured souls he has played so convincingly on stage and screen. He also looks a little weary, and there is good reason for this.
"I've had kind of a crazy week this week," he says in a mellifluous Irish accent with a rich grainy timbre. "I was in the Ukraine for a film festival. I've been all over America promoting a film called Red Lights, which I'm in with Robert De Niro. Yesterday was The Dark Knight Rises premiere here in New York, and this afternoon we fly to London for the next premiere. It's all part of the job, I suppose, but it's certainly not the reason why you do it."
The waiter arrives with water and menus, and after some study, Cillian (pronounced Killian) decides on a salad of shitakes and market greens, followed by the sashimi. "I'm a vegetarian who occasionally eats meat and fish," he says. "I like a drink too, but I won't just now. I'll stick with water." I order the Kobe beef and ask the waiter to bring out a glass of red wine with it.
Some actors enjoy talking about themselves and their films, and they do it well. Cillian does not count himself among them. "I'm getting less hung about it, but when I started, the whole promotion aspect was an ordeal to be endured," he says. "I just don't have a great facility for it. I try to be interesting and spontaneous but it's so hard when you get asked the question fifty or a hundred times over. You hear your little anecdotes going stale. Yes, it was fantastic to work with Robert De Niro, but you can only say it so many times, you know? I've always thought, just judge me on the work. What else matters? I'm an actor and that's what I do."
There's an assumption in the media that actors are all competing in the same horse race for A-list stardom, and that an actor like Cillian Murphy, who seems poised on the very brink of it, with the perfect combination of looks and talent, must surely be yearning to get there. Journalists find it hard to accept when he tells them that that the only thing he cares about is the work, and the rest of it is to be endured. But this is why he avoids celebrity parties and keeps himself out of the gossip pages. He attends his own premieres, because he has to, but he won't go to anyone else's and he dreads the four-minute television interview on the red carpet.
Off screen, he lives a quiet, normal life that he likes to keep as private as possible. He's married to Yvonne McGuinness, a visual artist, and they've been together since he was 20. They have two sons, Malachy and Aran, and shuttle between their house in North West London and the ancestral sod of County Cork.
"I've always felt that the less the public knows about you, the more effective you can be when you go to portray someone else," he says.
"For actors to reveal so much about themselves, and allow their personal selves to be owned by the media and the public, I find at odds with trying to lose yourself in a character. And that's the thing I'm after. That's what drives me. I'm 36 now, and I still have a real hunger for it."
He thinks the desire to perform for an audience is something genetic, a personality trait that lives in the DNA, and it first expressed itself in his youthful attempts to be a rock star.
"Of all the arts, music is still the one that affects me on the deepest level," he says. "My parents were teachers, not artistic types, but there was always music in the house, and all four of us kids learned to play music. I was in a few different bands, playing guitar, singing and songwriting."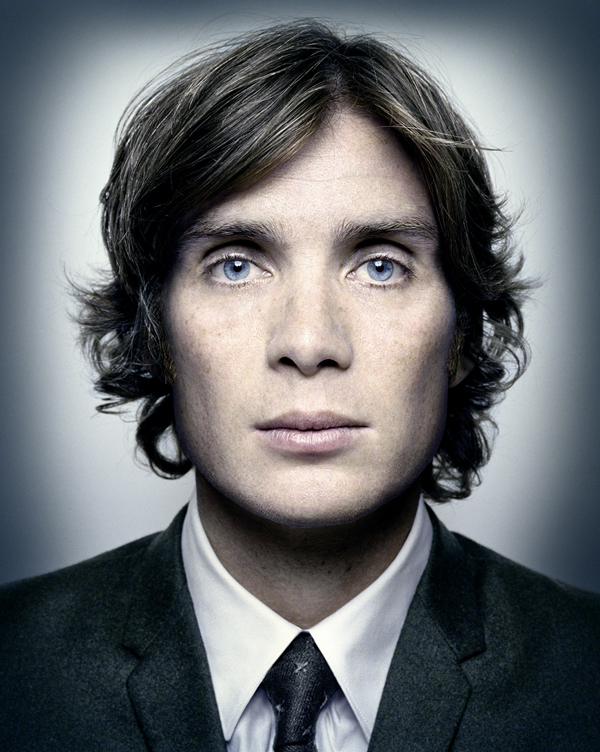 One of those bands was called The Sons of Mr Greengenes, after the Frank Zappa song. They were offered a five-album deal by Acid Jazz records, but turned it down, because the deal was a swindle and Cillian's parents disapproved of the music business. At the same time, Cillian recognised that he'd reached the ceiling of his musical talent, and would never be as good as he wanted to be. He went to law school in Cork "for no good reason," and then one day he wandered into a production of Clockwork Orange staged in local nightclub.
"If your first theatre experience is a bad one, it's unlikely you'll go back," he says. "But my first theatre experience was an extraordinary one. It was dangerous and sexy and electric, and just astonishing. I'll always love music, but here was another form of live performance, just as exciting."
He pestered the theatre company, and after some starter roles, he was cast in the lead of Disco Pigs, a strange and brilliant play by Enda Walsh about a sick, twisted, obsessive relationship between a deranged boy and a slightly less deranged girl next door. The play was a huge success, touring for several years, reaching as far afield as Toronto and Copenhagen, and in 2001 it was made into a film. Pale, beautiful and androgenous, with outsized lips and impossibly blue eyes, Cillian Murphy looks as though he drifted down to earth from some other galaxy, or floated up from a cave kingdom beneath the Irish Sea. This ethereal, otherworldly quality has been a great asset to him as an actor, and many of his films have taken place in imaginary realms or the future.
His big breakthrough came in 2002 when he was cast as the lead in Danny Boyle's 28 Days Later, and required to fight his way through a post-apocalyptic London full of zombies. He went to outer space in Boyle's Sunshine, and Gotham City for Christopher Nolan's Batman trilogy, in which he plays the sinister psychologist Scarerow. Nolan cast him again in Inception, as the target man for Leonardo DiCaprio's team of dream-jackers.
He's also played a transvestite for Neil Jordan in Breakfast On Pluto, a creepy villain for Wes Craven in Red Eye, and a reluctant freedom fighter turned zealot for Ken Loach in The Wind Shakes The Barley, an epic about the Irish war of independence set in his native Cork. In all, he's done 26 feature films, and while some of them haven't turned out as well as he hoped, there are no bad or stupid films in his biography.
"You have to go in with good faith, and believe that this is best performance you're ever going to give," he says. "I've never done a film I didn't believe in. I've never done a film for the money. Fortunately, I've been in some big budget films that were smart, and the money has given me the freedom to do small budget films and theatre that I've felt passionately about. An example is this movie Broken, which is a kind of version of To Kill A Mockingbird transposed to contemporary London. It's a tiny, tiny budget film, and I'm just so proud of it. It's such an emotionally brave piece of film-making."
Another example is Misterman, a one-man play that he performed earlier this year in Ireland, Brooklyn and London. Written by Enda Walsh, who got him started in Disco Pigs, and has become a close friend, it required him to play seven different characters imagined by the main character, and earned him the best reviews of his entire career. "It was incredibly exhausting and incredibly satisfying. Sometimes I was doing two performances a day. I don't think I've ever been so tired, or so happy. It was very pure. It was all about the work. The commerce aspect was tiny, compared to when you make a film, and there was none of the waiting around."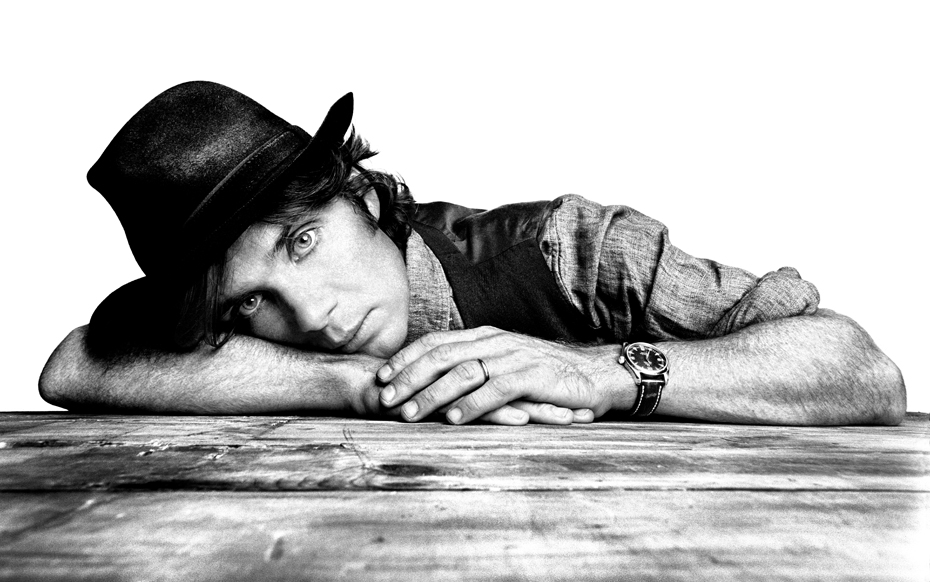 The waiter sets down two beautifully presented plates, one of sashimi and one of beef, and pours me a particularly delicious glass of Bordeaux. Seeing the expression of delight on my face when I taste the wine, Cillian says, "You know what? I'll have a glass as well then. I do like my red wine." Then the conversation collapses into silence, grunts, and occasional exclamations, as our chopsticks deliver one morsel of culinary artistry after another into our mouths. This restaurant, 15 East, was recently named one of the best in New York, and for both of us, it's one of the best meals of our lives. "Absolutely sensational," says Cillian, who is finding no problem at all drinking red wine with sushi.
When the plates are empty, I ask him what it feels like to become a character. Is it a genuine transformation, or it just a matter of dressing up and pretending to be someone else? "It's not always the same," he says. "Some characters are just a slight adjustment, and some are a great distance away from you. I like to do research. I was playing a professional debunker in this movie Red Lights about the supernatural, so I went and hung out with physicists and professional sceptics and magicians, to understand that community. Actors tend to know a lot superficially about a great deal of things."
I press him again: what does it feel like when you're in character? "It's most satisfying on the stage," he says. "If it reaches the point of being transcendent, where you're not actually conscious of being on stage performing, because you're only aware of the character and his world and his needs, well, that's what you're always aiming for, that's the moment that theatre people are always chasing. It's the ultimate rush, if you will, for an actor, when the self disappears completely."
One glass of Bordeaux leads to another. The waiter asks if we want dessert, and Cillian says no thanks, and I order something called a Shiratama parfait of red beans, matcha jelly and green tea ice cream.
When it arrives, it is multi-coloured and visually spectacular with many more ingredients, and Cillian says, "Wow, look at that. My goodness, I might have to get a spoon of that."
We both dig in, exploring an extraordinary combination of flavours and textures, with gums, jellies, brioche, red bean paste and more. "Oh man, what's that green stuff?" he says, mining the lower layers now. "I have no idea what that is. It's got that gummy vibe going on again. Fecking amazing."
With a drop more wine, Cillian gets talking with great enthusiasm about books and music. Have I read the Irish writer John Banville, one of his favourites? Do I know the seminal jazz album Bill Evans Live At the Village Vanguard? Cillian found it recently on vinyl, being a great admirer of Bill Evan's understated piano playing, and firmly convinced that vinyl is still the best way to listen to music. He loves Frank Zappa, Captain Beefheart, Van Morrison, Jack White, and the Irish writers Pat McCabe, Sebastian Barry and the late, great, mindbending Flann O'Brien. Cillian is signed up for the film version of O'Brien's satirical postmodern comedy At-Swim-Two-Birds, along with Gabriel Byrne, Colin Farrell and Michael Fassbender, and he hopes it will go into production soon.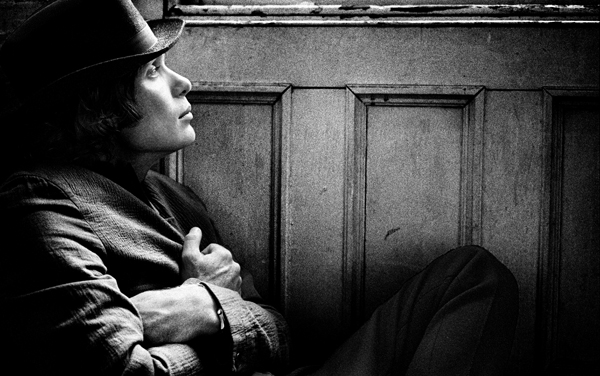 "I'm also hoping to do some telly," he says. "The smart mid-budget movie, which has been my bread and butter, has been squeezed out quite a bit. People are very reluctant to take a chance on a smart $17 million movie. They'd much rather throw everything into a dumb $250 million movie. But you don't find that in TV where the writing just gets better and better, and you've the opportunity to develop a character over many hours."
When you're interviewing an actor, it's always difficult to know if you're witnessing a performance or the real person, but I get the distinct impression that Cillian Murphy is not only a nice guy, but maybe even happy and fulfilled. Is this true? "Well, the insecurity is always there," he says. "It's a necessary aspect of being an actor, or a writer for that matter. You have to have that insecurity. I used to feel like a failed musician pretending to be an actor, but that's less of a worry now. I've found my form, I've found the right outlet for my impulse to create, and yes, I'm pretty happy. I don't believe you have to be a tortured person in order to make great art. It needn't always come from a place of pain, although there seems to be a romantic view of that."
When he was a boy, all he wanted to do was hang around with artists and creative people, but he was stuck in a school in Cork where rugby and academia were the only things people seemed to care about. "Now, weirdly, I've found myself in a position where all my friends are artists. It's a good place to be, I think, and that's a real source of happiness, especially when we collaborate on stuff."
His ambitions for the future are very simple. In theatre, film or television, in collaboration with the best writers and directors, he wants to make great art, and keep on making it. "I can't remember which director said it, but he said it takes 30 years to make a good actor," he says.
"Longevity matters. I'm 16 years in, just over the hump, and when I'm 50 I should know if I've mastered my trade, or failed gloriously."
When the dessert and Bordeaux are finished, I ask for the bill, and the waiter brings it with two complementary glasses of dessert wine and a tray of petit fours. "I'm a big fan of your work," he says to Cillian.
"I'm a big fan of your restaurant," says Cillian. "How fantastic. What a meal. I wish all interviews could be like this."
As we walk out pleasantly buzzed into the bright furnace of a New York summer afternoon, I notice that Cillian doesn't appear to have a mobile phone. "I left it in a taxi yesterday," he says. "Within half an hour, someone had called my wife and made arrangements to return it. I'm going to pick it up now before I go to the airport. It gives you faith, man. My publicist has lost two wallets and a phone here, and gotten them all back, with none of the money missing. It's not something people expect from New York, but there you have it."
Then I see the waiter from 15 East running down the street towards us, and I wonder if he's going to ask Cillian for an autograph. But no, by odd coincidence, the waiter is holding my mobile phone, which I must have left in the restaurant. "You see what I mean?" says Cillian. "It gives you faith. Alright, best of luck, and I'll be off now."
Photography Platon
Styling Allan Kennedy
Murphy's Law: An interview with Cillian Murphy appears in Port issue 7