PORT meets photographer Angus Fraser who discusses his journey to capture the Mexican followers of Santa Muerte, one of the world's fastest growing religions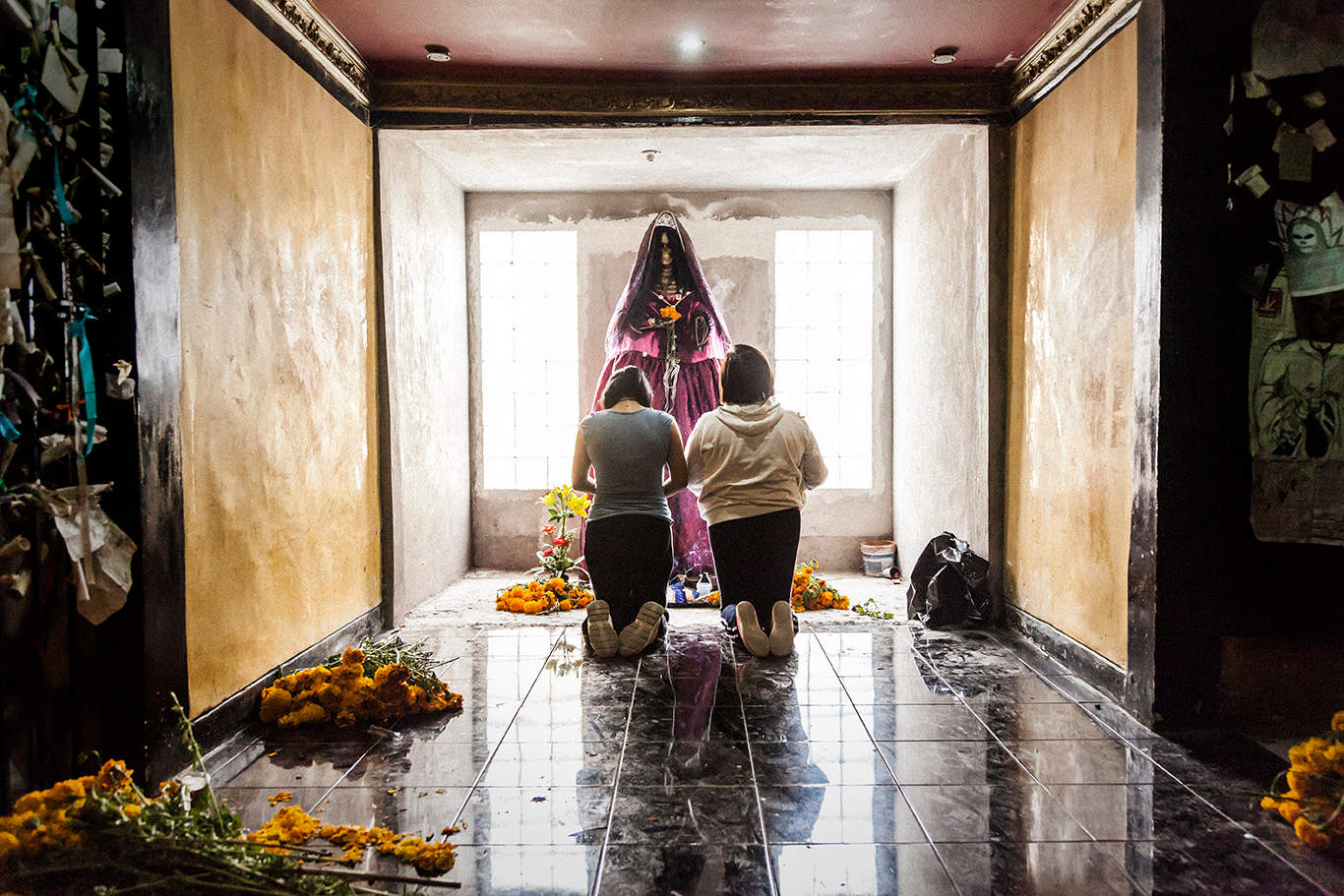 Revellers kneel before a figure shrouded in a purple cloak; flowers, rosary beads and candles lay at her feet. Beneath her hood is not the benevolent gaze of the Virgin Mary, but the deathly stare of a saintly skeleton. This is Santa Muerte, an icon of the what is said to be the fastest growing religion in the world, and the subject of a new book by photographer Angus Fraser, which has received the inaugural Bar Tur Photobook Award from The Photographers' Gallery in London.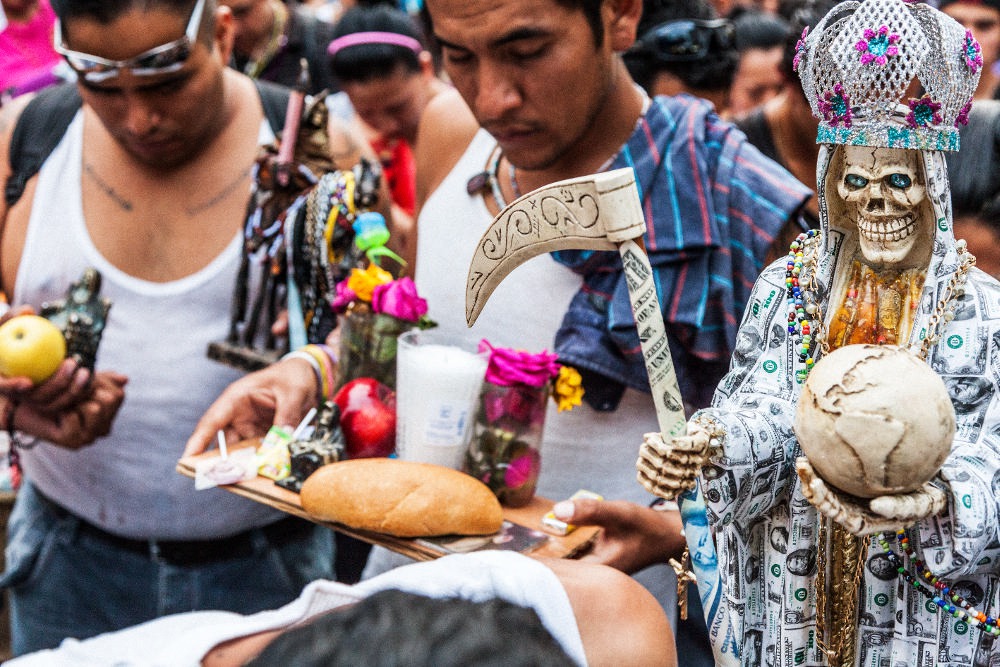 Fraser's photographs explore the culture around Santa Muerte and her followers; at once eye-catching and disconcerting, his images provide a glimpse into something wholly unfamiliar to European eyes. PORT caught up with Angus to discuss the project's beginnings, the appeal of this folk saint, and his unexpected discovery of satanic shrines.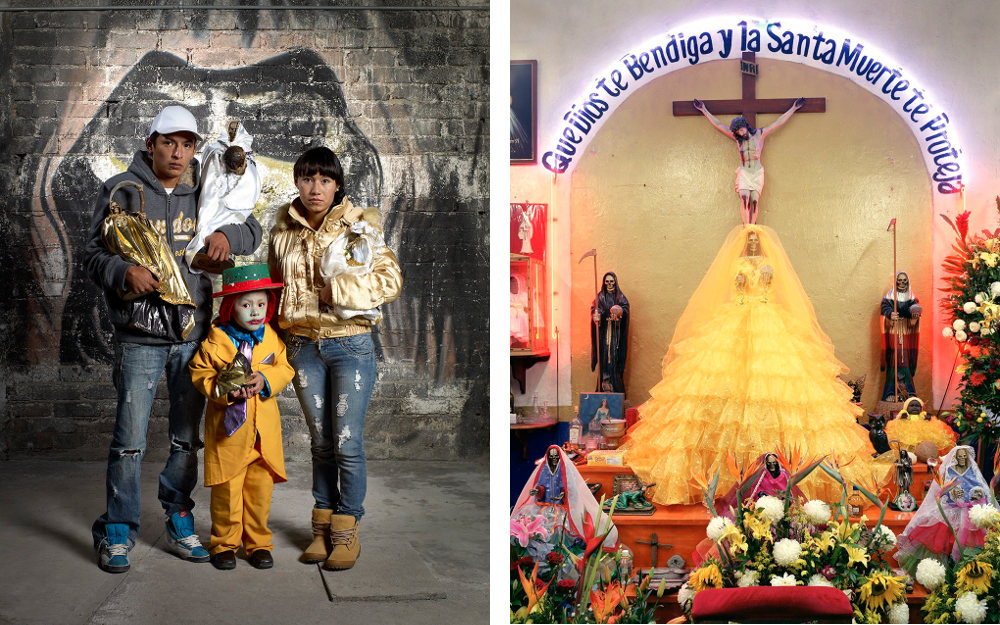 When did the Santa Muerte project begin?
In 2010, I was researching pilgrimage sites — both religious and secular — for my Master's degree in photography. I travelled across Europe documenting different sites and, towards the end of my research, I came across the elaborate and colourful shrines that Santa Muerte devotees create, and felt this could be a new project for me to pursue.
By 2012, I had raised enough cash to travel to Mexico, hire an interpreter and document the shrines. I was happy with the outcome, but after a personal and raw experience with death a few months after my return, I decided I wanted to document this culture in full in the hope that I could try and further understand their perception of mortality.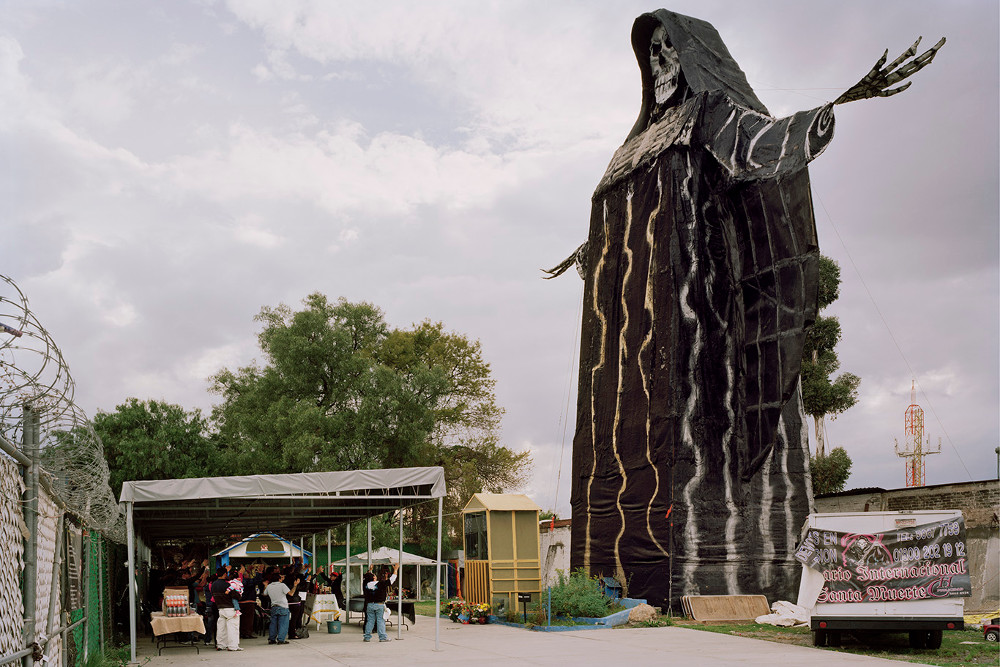 What drew you to the culture of Santa Muerte as a subject for your photography?
There is an obvious visual attraction to Santa Muerte the icon. Just as Western cultures have been attracted – in a somewhat macabre way – to the idea of the Grim Reaper for centuries, Mexican and other international devotees are attracted to this skeleton saint. Dressing up a skeleton in a wig and wedding dress and then surrounding her in various paraphernalia just demands to be looked at and, from my perspective, photographed.
Interestingly, being a 'new' religion, the self-proclaimed spiritual leaders of Santa Muerte use photography on various social media platforms to advertise their gatherings and meetings. Photographs are placed on the shrines of missing loved ones, deceased family members and individuals a devotee may want to seek retribution against. At times, the visual language of the 'cult' and Mexico in general is quite overpowering, so I used my photography to try clear the noise and focus on the shrines, devotees and rituals in a way the viewer can comprehend.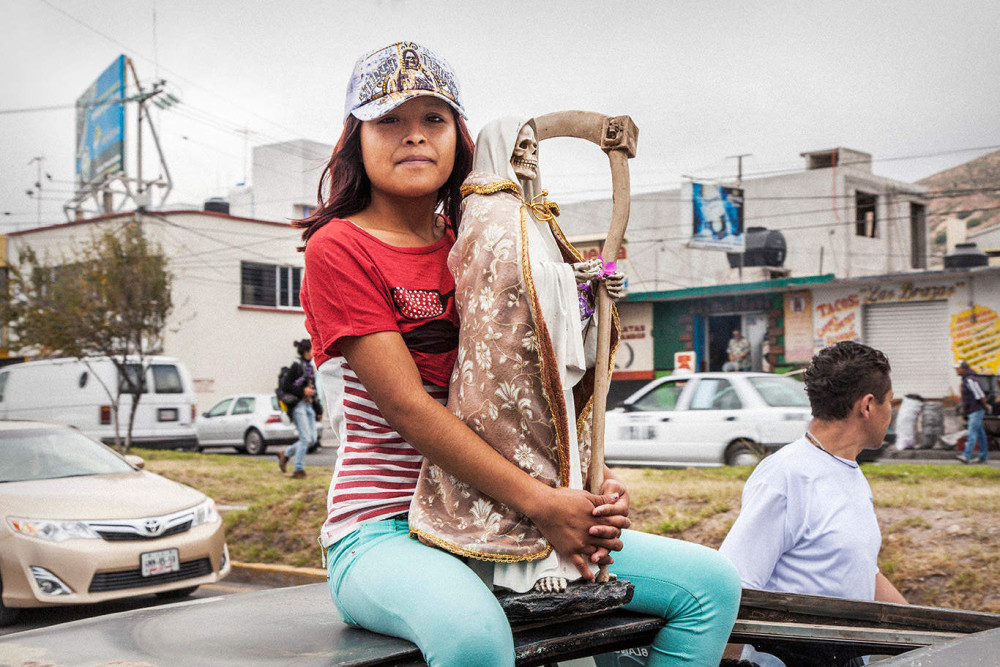 What was your experience of working with the devotees?
Before my first trip to Mexico in 2012, I had had no contact with any of the devotees. All I had were some rough addresses gathered from hours on the internet and trawling Google maps. I went to the Mexico hoping that, when I turned up at these shrines, they would accept who I was and what I wanted to do. It was an expensive gamble, but it paid off. From day one, every spiritual leader and devotee I met accepted me with open arms. Over the years, these friendships grew stronger and I am eternally indebted to Enriqueta Vargas who features in the book.
The one religious leader I was wary of, however, was Oscar Pelcastre of the Cathedral of Santa Muerte in Pachuca, Hidalgo State. Of all the Santa Muerte leaders I met, he was the most cult-like in the way he evoked fear in his employees and followers. He is alleged to have a chequered past and is not someone to cross.
At one point, he told me he believed in the devil and felt that Satan was the ultimate decider of life, so that was when alarm bells started ringing. I was invited to photograph Oscar and his underground basement, which contained a purpose-built shrine to Satan. He said this is where he and his "powerful friends" conduct certain prayers. The chamber was exactly how you might imagine a Satanic shrine to be, all made of black marble… On the whole though, the love and kindness I was shown was amazing.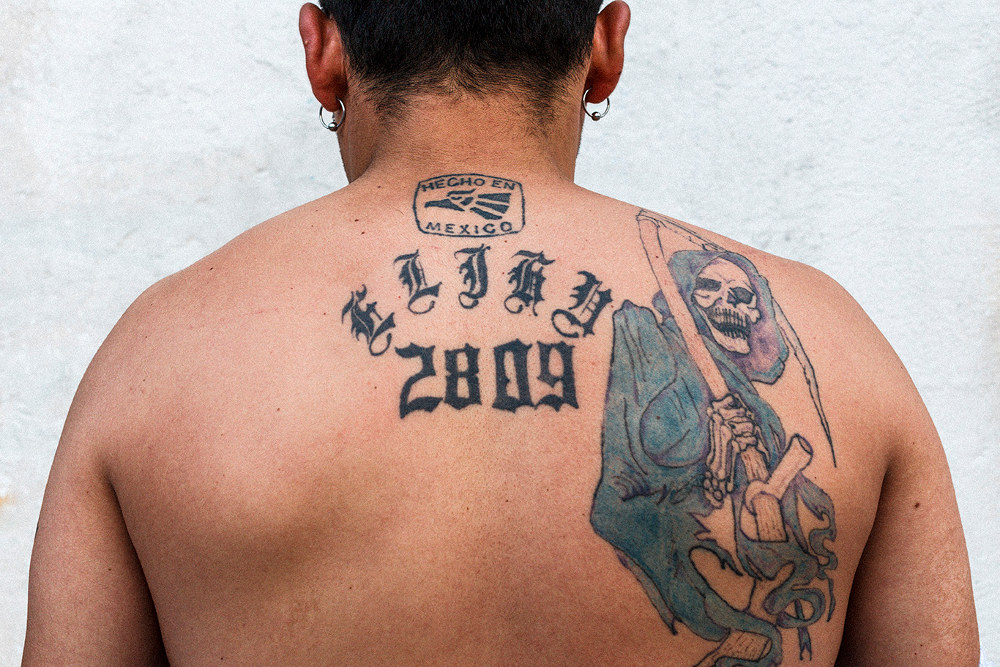 How can you explain this figure's popularity in Mexico?
We have a very sanitised view of death in Western society. In Mexico, and especially among Santa Muerte devotees, the spectre of death is all encompassing. The country is going through political and social turmoil, due to the drug wars, and Santa Muerte is a vivid manifestation of this turmoil.
It is a way for everyday Mexicans to come to terms with the violence and death they see on a daily basis. They need a deity who looks and acts just as violently as the circumstances they encounter, but at the same time can be caring and compassionate as any saint should be. This, I believe, is Santa Muerte in a nutshell.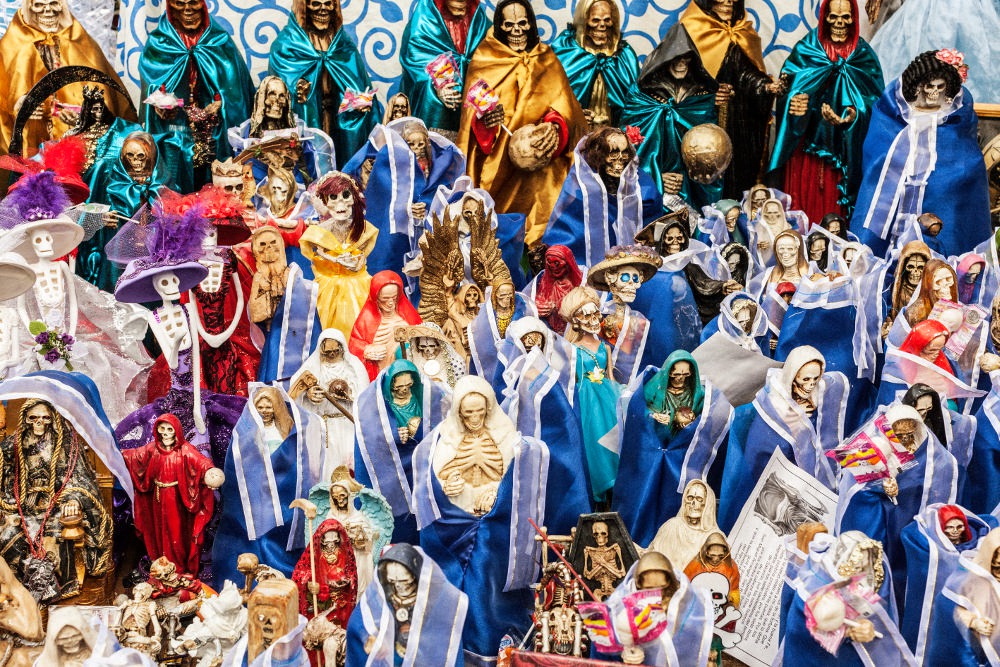 Santa Muerte by Angus Fraser is the inaugural publication for the Bar Tur Photobook Award. Co-published by The Photographers' Gallery and Trolley Books, the book is on sale from the 15 September 2015.