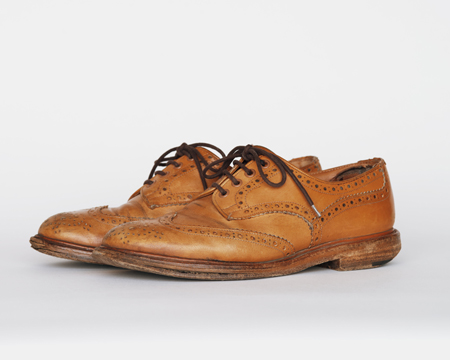 Port's editor Dan Crowe explains the charm of an old pair of shoes
A new pair of shoes smells good, but a worn pair has soul. I always wanted to buy shoes pre-worn when I was younger, finding the hard shine of a brand new pair quite unpleasant – arrogant even. Worn shoes have history and seem almost to display a degree of empathy for the world around them. Worn shoes are comfortable and look cool. Worn shoes say you don't care that much (even if you do). They say that being a sartorial dandy, with those pristine booties and perfect trouser lines is, well, a little bit too precious.
Photography Nikolas Ventourakis
The Worn Pair of Shoes appears in Port issue 8.
Dan is Port's Editor