Maria Erixon, founder of the Swedish denim brand Nudie Jeans, lists her top five places to eat, drink and relax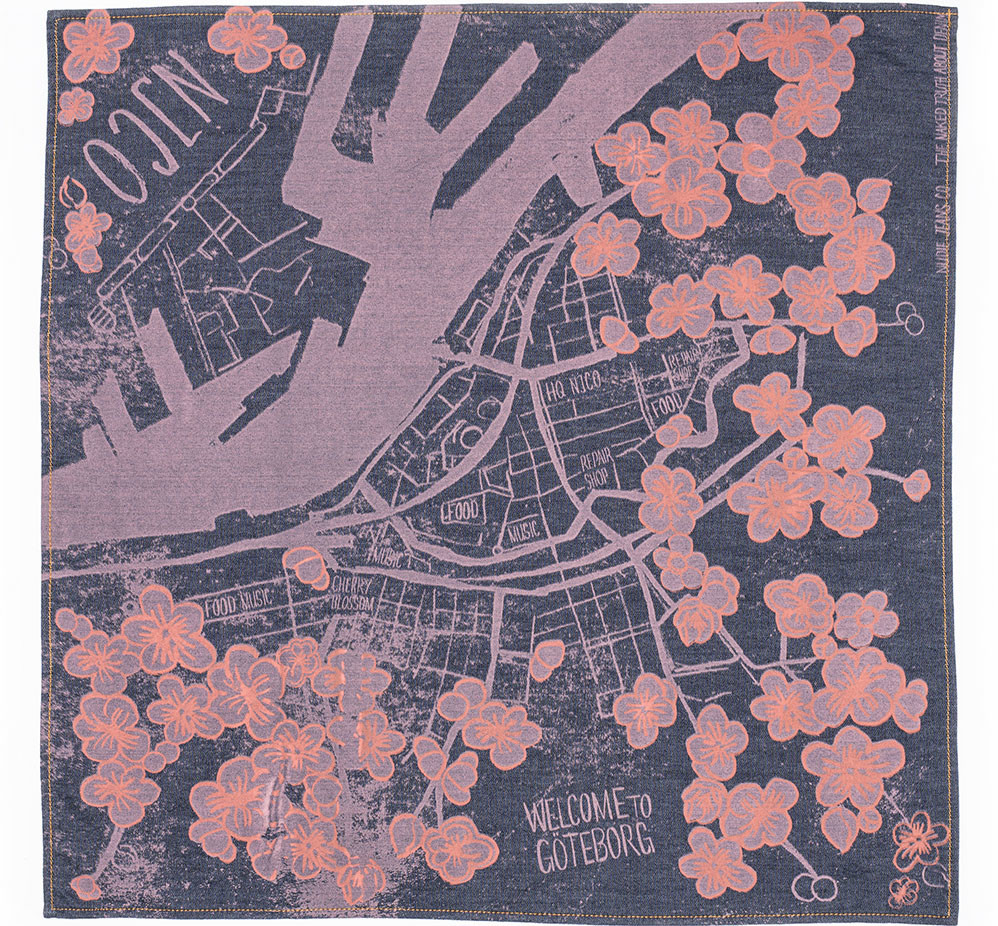 Gothenburg-based Nudie Jeans has combined its geographical roots with an interest in premium Japanese denim to create a new, limited edition denim line: the Long John Sakura Japanese Selvage jean.
Limited to 1,000 pieces, the jean launched in conjunction with the first day of spring 2016 (1 March) – a time of the year when Japanese Cherry Blossom, known in Japan as the Sakura tree, flowers spectacularly.
Here, Maria Erixon, founder and creative director of Nudie Jeans, shares some of her favourite spots in the Swedish city.
Bord 27 Bord 27 is a small family owned restaurant working with local and organic produce. They offer a really nice selection of Swedish dishes but also bring in some influences from abroad. Bord 27, Haga kyrkogata 14, 411 23, Gothenburg
Röda Sten Konsthall Röda Sten is situated underneath the Älvsborgs bridge – the best location possible. It sits in the middle of the harbour and offers contemporary art and culture from all over the world. Röda Sten 1, 414 51 Gothenburg
Folk If I want to go somewhere that has nice vibes and is a great place to hang out with your friends, I go to Folk. It's a theatre that also has bar and a vegetarian kitchen. They've got a great range of biodynamic and organic wines, as well as delicious food. Folk, Olof Palmes plats, 413 04, Gothenburg
Lester Lester was actually founded same year as Nudie. The shop is still owned by two nice brothers and they sell a good range of good quality shoes, carefully selected by them. All their shoes are a great fit with our jeans. Lester, Vallgatan 14, 411 16, Gothenburg
Slottsskogen There is this big green space right in the city centre of Gothenburg called Slottsskogen. People meet there to do everything from exercise to barbecue. This is where the Way Out West festival is hosted every year and it transforms the whole park into a big party. Slottsskogspromenaden, 414 76, Gothenburg.
END. clothing is the UK stockist of Long John Sakura Japanese Selvage jean.