Persol explores creativity in its personal, myriad forms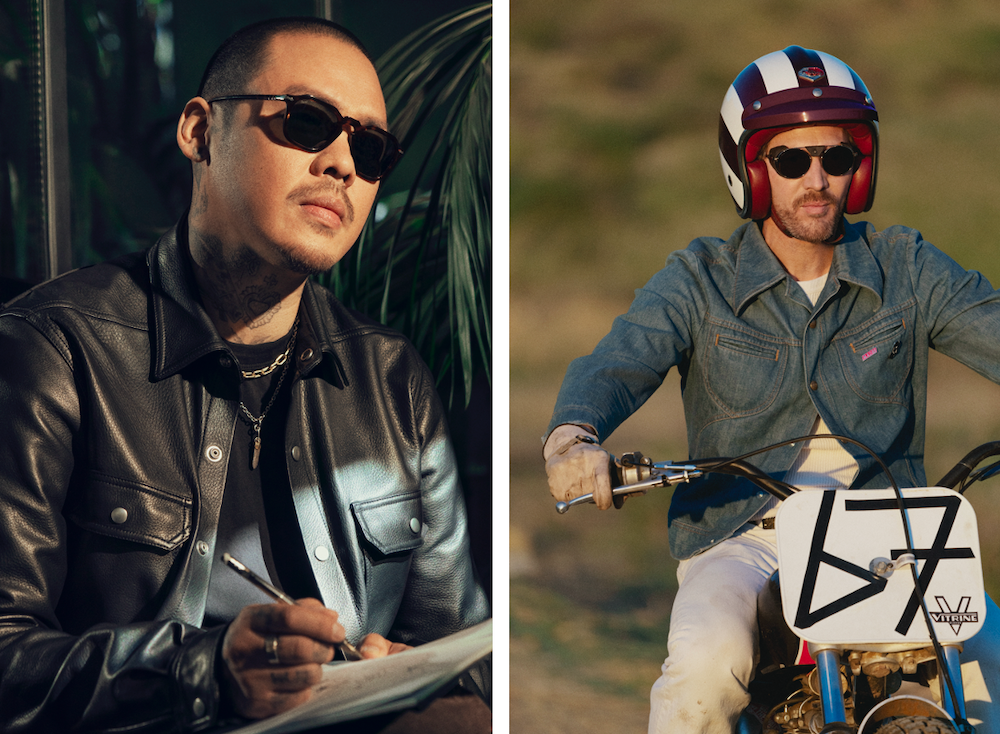 "My creative drive comes from living a very full life… I would like to leave lots of art, lots of kindness, lots of compassion," notes Stéphanie Alexandra Mina Sokolinski, known professionally as Soko. The French musician and actress, resplendent in three different Persol frames – PO3274S (a homage to the first-ever folding model), PO3286V (streamlined modern pantos shape) and PO3283V (idiosyncratic Arrow profile) makes up part of the trio of talent the brand has partnered with for its latest campaign.
Examining the where, how and what of creative drive and personal passion, "the voice that guides our choices and makes us unique individuals", Persol's recently released summer collection plays out in and around Los Angeles courtesy of Swedish photographer and director Kalle Gustafsson.
Soko is joined by photographer and motorcycle enthusiast Dimitri Coste, shot riding in the rugged terrain of the Californian desert. The amateur off-track racer explains the symbiosis of care needed in your personal and professional life whilst wearing the classic Protector sunglasses – first engineered by optometrist and founder Giuseppe Ratti for Italian fighter pilots – with polar mirror lenses and removable blinkers, as well as the striking PO3269S (a boxy '70s icon) and PO3283V (with distinctive flattened brow line).
Finally, go-to tattoo artist for the likes of Drake, Miley Cyrus and Zoë Kravitz, Dr. Woo, reflects on his varied wellspring of inspiration from the rooftop of The Hollywood Roosevelt. The L.A native, renowned for his ultra-fine, single-needle designs, discusses balancing an acceptance of the self while pushing for personal growth, all while donning straight from the archive PO3269S shades, PO3264S (acetate panthos frame) and the cinematic PO3292S (flat-top brows and accentuated keyhole bridge). "Learning from your own mistakes," he muses, "and I think being in the moment, allows us to make the future moments a little bit better."