Sylvia Whitman treads a fine line between preserving her father's original idea and making sure Shakespeare & Co. doesn't get left behind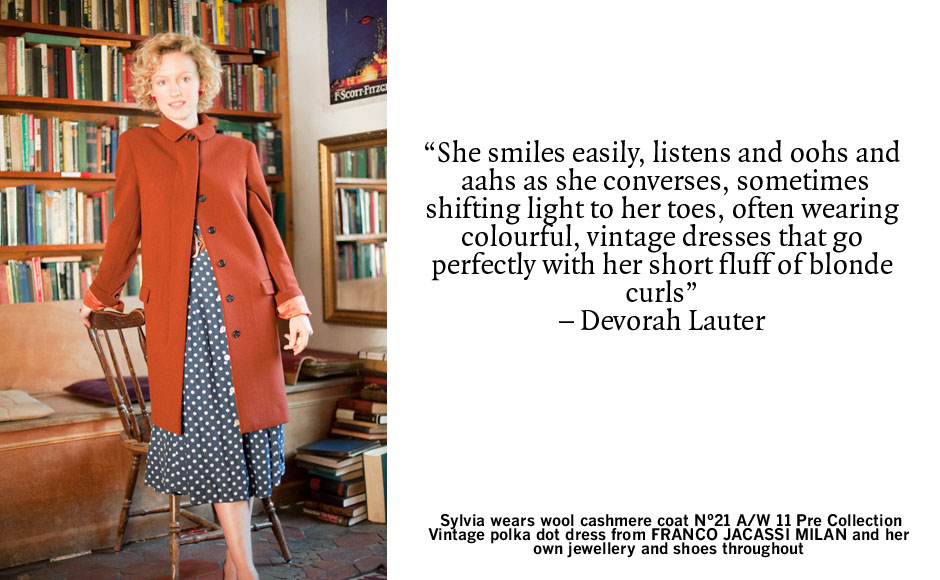 When Sylvia Whitman started running Shakespeare & Company five years ago, the legendary English bookshop across from the Notre Dame, she was only 25. The previous manager and larger-than-life founder is 67 years her senior – and also happens to be her father, George Whitman, so replacing him was never going to be easy.
The shop had emerged as a landmark since reporters began writing about it some 60 years ago. Even then, they revealed in the deliciously romantic story of the Yank born in 1913, who 'lived like a tramp' (as he likes to say) and cared less about selling books than being in the company of book lovers, whom he invited in for tea. He later housed struggling writers on foamy mattresses shoved between stacks of books and in exchange for shop assistance, his hospitality quickly became fodder for beatnik gatherings, attracting authors like Anais Nin, Lawrence Durrell and Allen Ginsberg, to name a few.
Over the years George was treated, and is still thought of at 97, as something of a Shakespearean king to what became a Mad Hatter Universe of his own. His subjects, who spent hours chatting over sour wine in the upstairs library, were both fascinated by him and frightened of his temper, which he expressed with the free-flowing wit of someone who has spent a life-time reading almost a book a day.
"Tumbleweeds", as George named the lodgers, used to watch in obedient astonishment as he regularly burned his white hair with candle because it cost less time and money than a trim. And they ducked, saying nothing when he threw hardbacks out of the upstairs window, aiming for heads below, just to recommend a good read.
As surrounding cafes installed televisions, hung neon lights, and souvenir shops continued to spread, things didn't change much at Shakespeare & Co.
Its book-lined jumble of a wonderland setting stayed preserved in a 17th century building inspired by Sylvia Beach's bookshop with the same name, where Hemingway and Fitzgerald spent Bohemian afternoons. A phone was added as late as the 21st century (Sylvia was the one who installed the phone; George never wanted to do it), and Whitman Sr. ignored official French demands to bring the place in line with safety standards, all of which perfectly suited the store's regulars.
It was no surprise Sylvia's "transition" to power was difficult. For one, father Whitman would not let go of his hold, despite having asked Sylvia to run the shop only when he neared 90. At the end of every day, during what Sylvia now calls her "test" period, George would simply undo her work, putting things back from where she had moved them, while old-timers criticised her attempts at innovation.
"My Dad is someone who, if you're not in the world of Shakespeare & Co., it's not that you don't count, but you're just not in his world"
"It's like a bank in here!" she says, imitating with a nasal cackle early reactions to the cash register she bought to replace the old box of rolled bills. But watching Sylvia, 30, on the job today, running one of Paris' most beloved institutions, with the help of a 30-something staff, those turbulent early years seem a distant memory.
While George was an authoritative, hermit-like figure, shuffling the musty rooms and answering only if it pleased him, the petite Sylvia appears to be having more of a good time. She smiles easily, listens and oohs and aahs as she converses, sometimes shifting lightly to her toes, often wearing colourful, vintage dresses that go perfectly with her short fluff of blonde curls. I have seen her behave this way around famous movie stars and to regular customers alike. While recently pricing stacks of newly acquired used books from a private library, and chatting with a visiting crime writer, Sylvia was approached by different people every few minutes.
One man asked if he could sell his book in the shop, and two women in sunglasses wearing high, tight black shorts, black tank tops and bangs cut to a slant, stopped by to say hi. Meanwhile several people watched her from afar and smiled the way grandmothers do at their grandchildren.
It was a lot to be juggling, but Sylvia likes the socialising aspect. "That's the best part," she enthuses. "Dad always says it's a way of life. It's what you do because you love it."
Before taking over the shop, Sylvia was not a big reader, perhaps in rebellion after she spent her first seven years in the store. Afterwards, she and her mother left for England, and between the ages of 12 and 21, Sylvia had little contact with her father.
"My Dad is someone who, if you're not in the world of Shakespeare & Co., it's not that you don't count, but you're just not in his world," she says. "He's not a modern person in any way where he'd pick up the phone. I think he thought about me, and every now and then he would send me a letter – we just kind of lost touch".
But as she approached the end of her studies at University College London in 2002, something shifted. "I thought to myself: he's going to be 88. I knew it would be really difficult and I felt shy about coming here, but I knew that I couldn't not get to know him or I would regret it for the rest of my life," she says.
"I had no desire to work in a bookshop before arriving at Shakespeare & Co. I was really naive about bookselling. My plan was to spend the summer at the bookshop with Dad, but his mentality is that if you're at the bookshop, you should be doing something. It doesn't matter who you are."
The experience turned into a deeper trial of her relationship with a father she was still discovering. "I was blown away by him. He's such an eccentric character, interesting but also terrifying in a way. It was really difficult at times; it was quite a violent transition."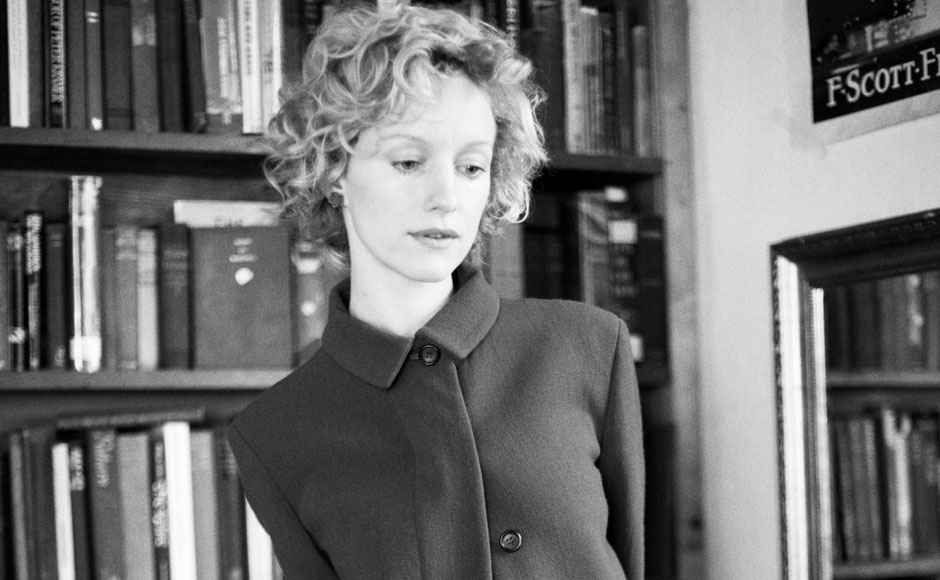 "He used to shout: 'She's my daughter and she's ruining everything!'" Sylvia bellows, in a snarling imitation of her father. "It was his dream that I come and work here, but then he wanted me to do everything exactly like him." The problem was, Sylvia had her own ideas and had the confidence to contradict him.
She recalls the early clashes as father and daughter were learning to work and live together: "There were scenes of screaming at each other in the shop and making all the customers feel awkward, laughing fits, buying books together, and eating lunch in front of the shop together."
"He used to shout: 'She's my daughter and she's ruining everything!'"
Gradually, after spending more and more time with George, Sylvia developed a deep-rooted infatuation with her father. "He's really very witty, and that's quite addictive to be around," she says. "After a while, something just clicked and I knew I wanted to be here. There was a part of me which was really determined to stay."
When asked if she ever felt nervous about filling her father's shoes, Sylvia says: "There was no time to think about that."
She has the same practical outlook about the notoriety attached to the store.
"I think we're so lucky to have visitors from far away, and that's why it's important to have books by independent publishers, or consignments and handmade books. It exposes them to it. It's actually a real opportunity to have these people in your space…they're also our bread and butter."
Sylvia could easily have kept the shop going the way it had been when she first arrived in 2002, unaware then that she would have to give up her ambition to become an actress to sell books. But she was not satisfied. A Time Out guide book had accused the shop of "resting on its laurels" and becoming tourist trap. Hurt by the criticism, Sylvia wanted to revive and expand it. She organised the first of several literary festivals, later hiring Jemma Birrell to assist with events.
Sylvia shares her father's energy and idealism and is willing to make any interesting project proposal a reality. "If there's a way we can do it, we should do it. If it doesn't bankrupt us, or mean we can't sleep for a month, then it has to happen, and I think that's the general attitude here.
"I couldn't be here if I didn't have lots of ideas for the future. Part of what I like about working with all the staff at the bookshop are all the collaborative ideas, so we really try and push things."
Under Sylvia's management, literary festivals with best-selling authors, concerts, plays and a prize for unpublished writers are some of the activities that keep the place a lively destination. She has future plans for a cafe, more art exhibits, film screenings and a better writer's residency among others. "I would be very bored working somewhere that wasn't evolving," she says.
Sylvia's hardest challenge was managing the "Tumbleweeds", who didn't have the same reference for her as they did for her father.
After almost dropping the Tumbleweed system, she finally decided to reduce the number of lodgers to six at a time and tried to get to know each one a little better before they moved in. "Sometimes when you realise you can actually take control of something, you can figure out what works for you…now I feel more comfortable," she says, as she gets ready to go out and buy lunch for her father, the man who has grown to become her best friend.
"I really share everything with him. There have been moments when I have been at parties filled with really superficial people…and all I have is this urge to go back and spend time with Dad because he's the most un-phony person…he doesn't care what anyone thinks of him. And that's quite refreshing."
Words
Devorah Lauter
Photography Ola Rindal
Styling Rosanna Passalacqua