Helena Fletcher explores an exhibition celebrating the styles of the jungle and UK garage scenes, and the first instalment of RTRN II JUNGLE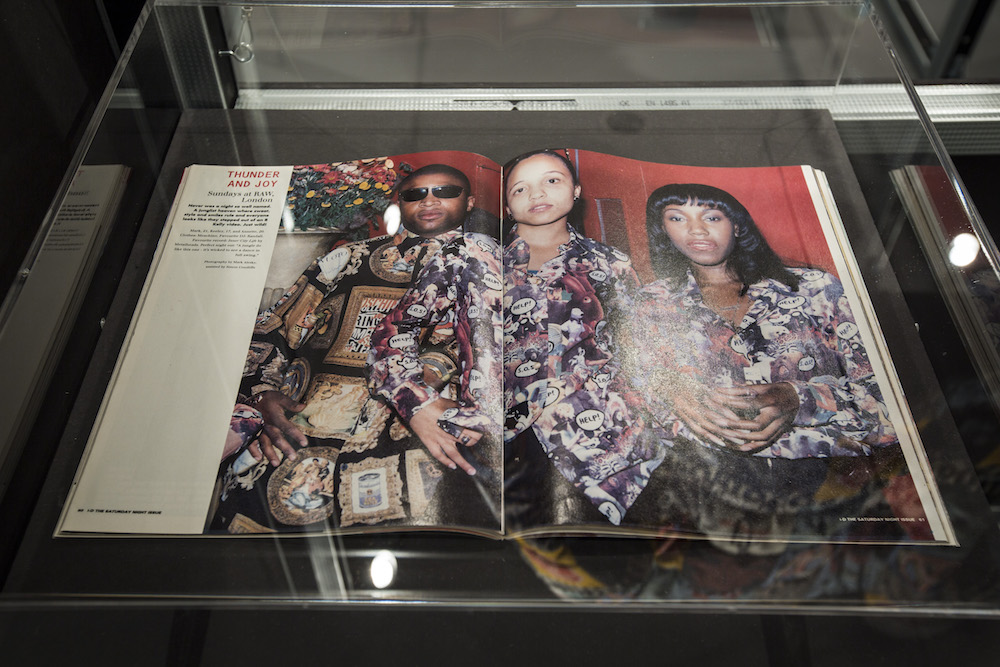 Archivist and curator Tory Turk and DJ, producer and one half of Chase & Status, Saul Milton, first crossed paths in 2014 when Turk was curating 89:14 – A Street Style Journey. For the street style exhibition, Turk enlisted Milton in styling a jungle mannequin for the display, as she recalls of time: "It was then that Saul told me about his impressive Moschino collection and that he was interested in putting together an exhibition incorporating it." Four years on, a selection of pieces from Milton's collection form the centrepieces of exhibition Super Sharp on display at London College of Fashion's Fashion Space Gallery, delving deep into the subcultural styles of the jungle and UK garage music scenes.
Jungle and garage fashion definitely wasn't for the shy or faint hearted – the clothes were bold, brash and bright, and worn with a large helping of bravado. With raves no longer taking place outdoors or in crusty warehouses, the club venues germinated a new uniform. Still holding on to the colourful look that first defined rave culture, the style became a more dressed-up amalgamation of urban combat gear, coupled with fantastically flashy designer fashion.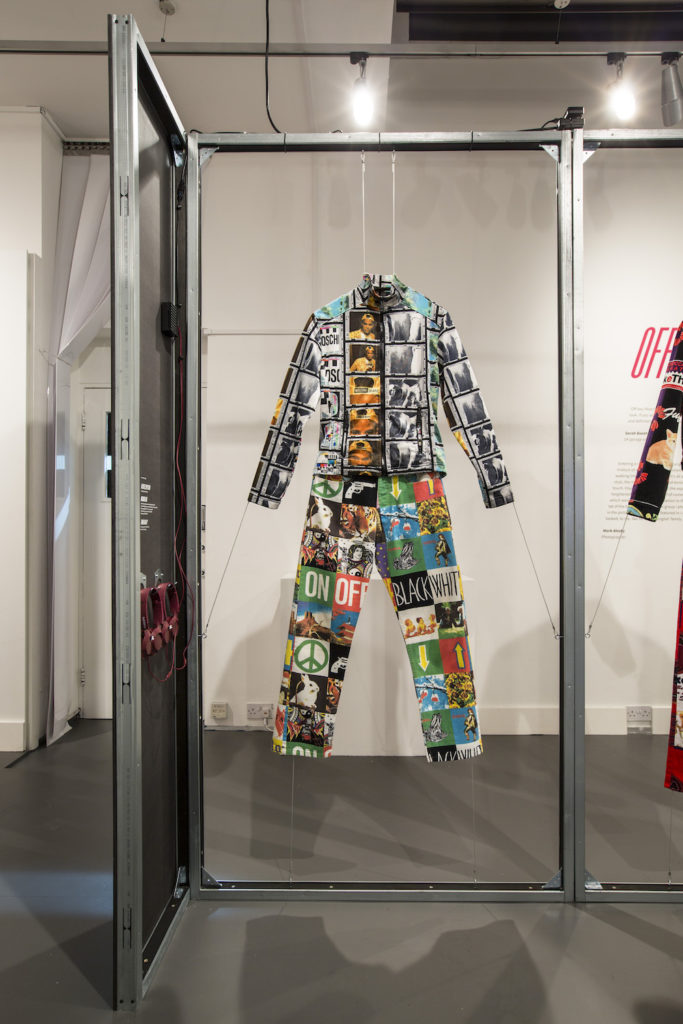 In no way understated and completely at odds with the Berghain-ian black that has swept the London underground scene for the last few years, logo-heavy Italian luxury designer labels like Versace, Iceberg, Gucci and Dolce & Gabbana ran rife across the dance floors. Moschino printed jeans, jackets and shirts (often all worn together) became synonymous with the look of the epoch, and were known as 'off-key Mosch', 'pattern Mosch' or 'crazy Mosh'; depending on where you were in London.
"In the jungle scene peacocking and showing your worth by the designer label on your back went hand-in-hand with the time," says Milton. "Designer labels certainly weren't the norm for youth to wear so having Moschino and Versace for all to see was a big statement. The loud, garish colours and patterns were also very much in sync with the music and the vibe that was happening at the time."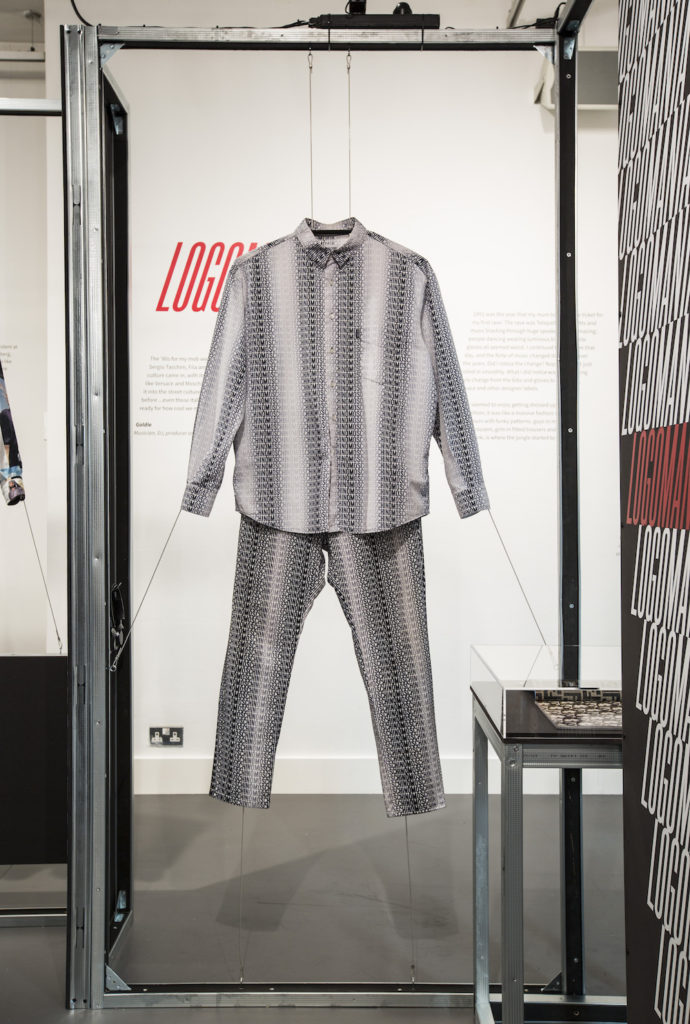 What started with the jungle scene became even more exaggerated and famous with garage. The use of soulful house and R&B vocals in the tracks attracted a more female audience, which changed attitudes within the club. Door policies and dress codes tightened and dancing became sexier. It was all about flaunting affluence – the drink of choice was either brandy or champagne (a Moët & Chandon official once paying a visit to Twice as Nice due to the suspiciously high champagne consumption). Looks would be accessorised with a fresh pairs of Gucci loafers or Patrick Cox Wannabes, and clubbers would leave the cardboard swing tags on their clothes to show that they hadn't been worn before.
Milton's own obsession with Moschino, which now fills a room in his home, started in 1998 when his grandfather bought him his first Moschino shirt: "That was what really began my love for Moschino and wearing clothes of that ilk," he remembers. "When I was younger, I used to go to jungle raves; everyone would be head-to–toe in Moschino, Versace, D&G, Gucci loafers and the rest. That is when I guess, in my life, I was most inspired and when I had the dream of being a DJ, to make tunes and be part of the scene – that stayed with me for many years."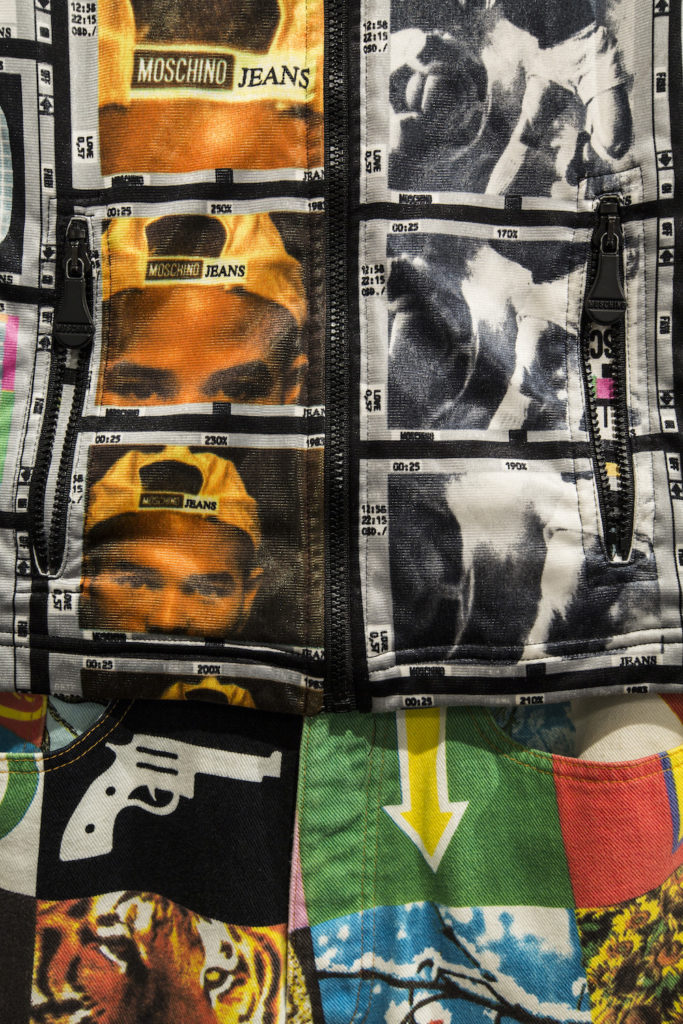 Whilst working on the third Chase & Status album in 2012, Milton became eager to reignite his passion for making music again. "I really wanted to get inspired, and I thought when was I most inspired? When I was young, seventeen/eighteen years old, going out wearing head-to-toe Moschino," he continues: "I really wanted to re-discover that passion again, so I rummaged through my wardrobe, found some of my old pieces and went on the hunt looking for other old pieces, just to recreate what I had." From then on his collection grew: "The next thing you know, I've got 1,500 pieces of vintage Moschino. And now I dress and look exactly the same as I did when I was eighteen; I am inspired and still making jungle."
Super Sharp is just the tip of the iceberg and Milton's extensive archive of both men's and womenswear forms the core of RTRN II JUNGLE, a series celebrating 15 years of Chase & Status with an array of events and exhibitions focused on exploring the music and fashion that made 1990s British rave culture, and culminating in DJ tours and new musical releases. "The next exhibition will house my entire 1500 piece vintage Moschino collection and will delve much deeper into the story we began with Super Sharp," he enthuses.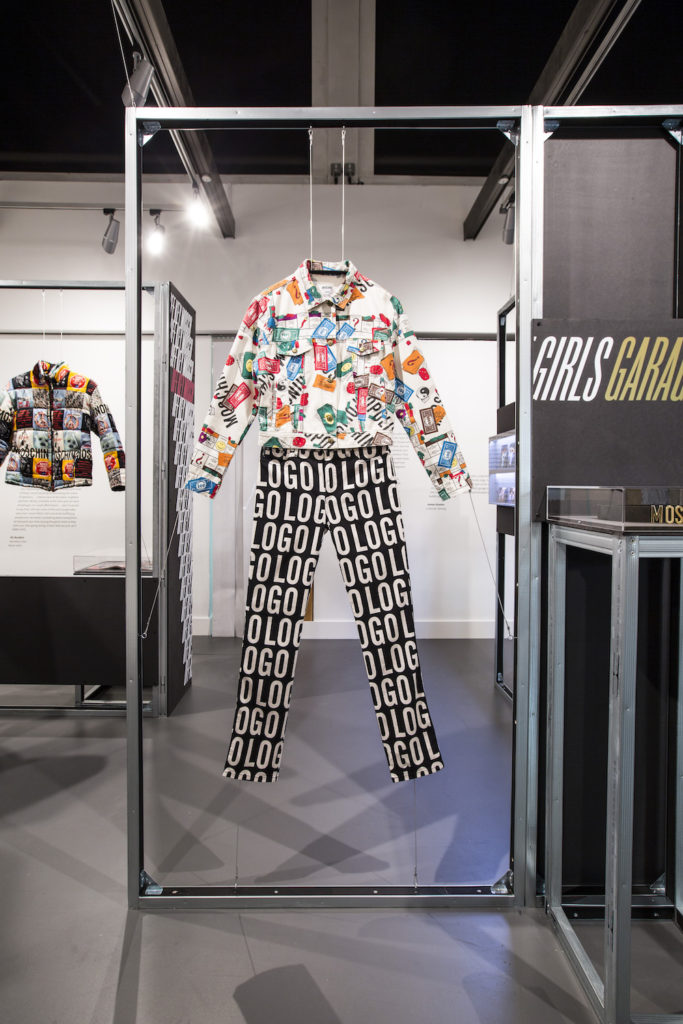 Alongside Milton's archive pieces, magazine spreads from Dazed, i-D and The Face, documenting the fashion and culture, pepper the display. Magazines would often turn up to club nights just to photograph the style of the people waiting in the queues to get in. "Magazines such as i-D did catch on to the posy nature of the jungle and garage scenes," Turk explains. And the style is captured in a selection of never before exhibited photographs taken at jungle raves such as Helter Skelter, Roast and One Nation by Tristan O'Neill, who shot for underground dance magazines such as Eternity, Dream and Atmosphere. "It was amazing to unearth imagery that features jungle ravers wearing the designer label style that was made famous by the media representation of garage," says Turk.
It is almost impossible to ignore the wave of nineties nostalgia that is currently sweeping the internet, and with it comes a revival of countless aspects of pre-millennial culture, including renewed interest in jungle and UK garage sounds and style. "Today, there is a special nostalgia for these pre-social media pockets of history, and millennials have been referencing the style for quite a few years now," notes Turk. While on the internet the lines between the two genres are often blurred or confused by hindsight, Super Sharp aims to document and examine the nuances of the two styles not only through the fashion and printed media but through the recollections of those who experience the scenes first hand. The clothes are contextualised by quotes, testimonies and memories of key jungle and garage musicians, journalists, academics and enthusiasts including Goldie, PJ & Smiley (Shut Up & Dance), MC Nyke and Fabio & Grooverider.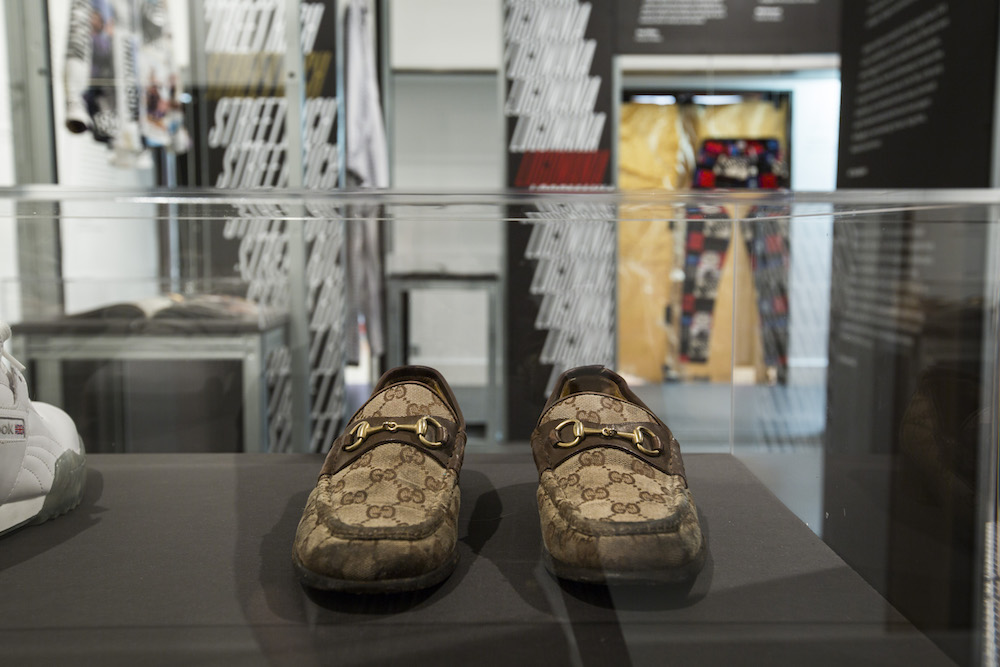 Two decades on, why is the style and sounds of jungle and garage making a comeback both in the clubs and on the catwalk? "I think we're in a very similar climate to the 90s – uncertainty, unrest and a feeling that a change is in the air. In these times people always turn to music and fashion and that's usually when the most ground breaking and forward thinking music is made," offers Milton. "The kids today look back at the 90s and want to experience 'it' themselves and they put their own twist on it; they see the style and they make it their own. Everything's come back around."
Super Sharp is on at the Fashion Space Gallery, London until 21 April.